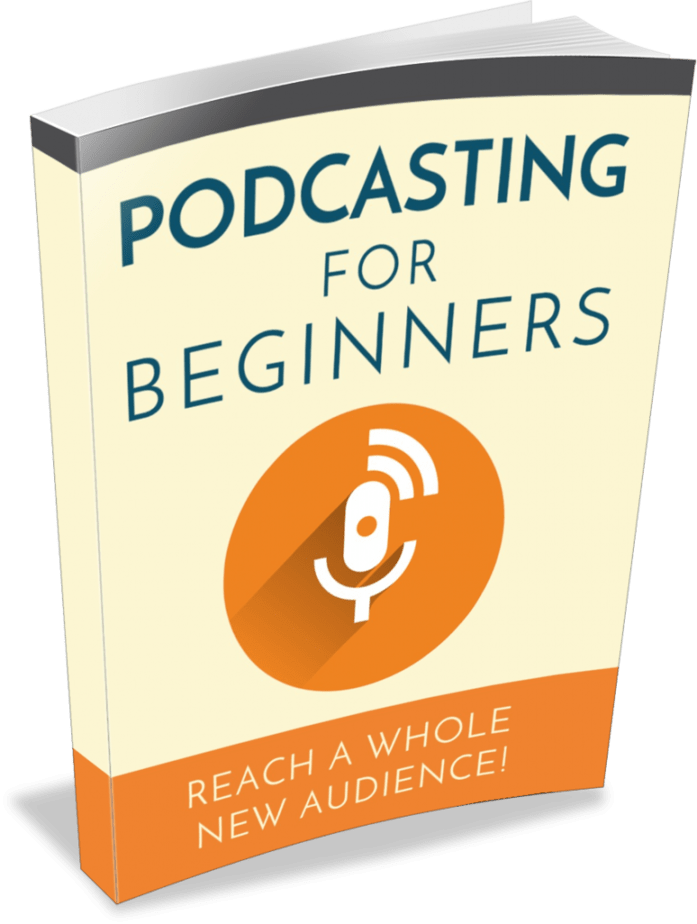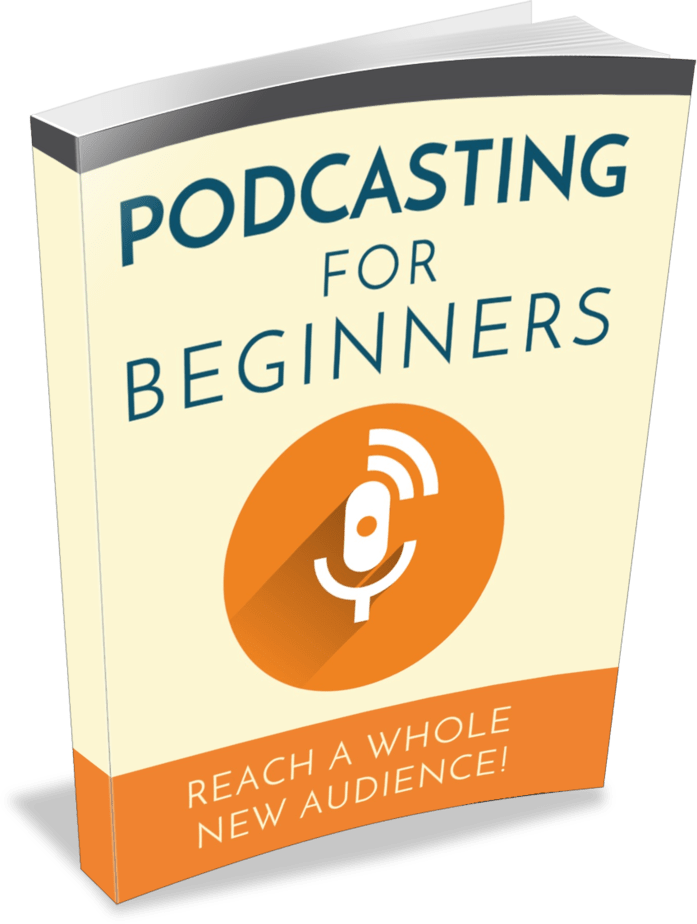 Podcasting Premium PLR Package 15k Words
in
Advertising PLR Articles , Blogging , Blogging PLR , Branding PLR , Business , Business Coaching PLR , Business Coaching PLR Articles , Business Coaching PLR Ebooks , Business PLR , Business PLR Articles , Business PLR eBooks , Coaching , Content Marketing , Content Marketing PLR , Copywriting PLR , Entrepreneur PLR , Entrepreneur PLR Ebooks , Entrepreneurs PLR Articles , Exclusive PLR , Featured PLR Products From Our Store , Home Business PLR , Home Business PLR Articles , Home Business PLR Ebooks , Info Product Creation PLR , Info Product PLR Ebooks , Internet Marketing , Internet Marketing Checklists , Internet Marketing PLR , Internet Marketing PLR Articles , Internet Marketing PLR eBooks , Lead Magnets , List Building , List Building PLR , Make Money Online , Make Money Online PLR Articles , Make Money Online PLR Ebooks , Make Money PLR , Marketing PLR , Marketing PLR Articles , Marketing PLR Ebooks , Niche Marketing PLR Ebooks , Niche Mega Packs , Offline Marketing PLR Articles , Offline Marketing PLR Ebooks , Online Business PLR , Online Business PLR Articles , Online Marketing PLR Ebooks , PLR Articles , PLR Autoresponder Series , PLR Checklists , PLR eBooks , PLR eCourses , PLR Graphics , PLR Lead Magnets , PLR List Building Reports , PLR List Building Reports , PLR Minisite Templates , PLR Newsletters , Podcast PLR , Podcasting PLR Articles , Pre Written Autoresponder Messages , Premium PLR , Premium PLR Articles , Premium PLR eBooks , Premium PLR Packages , Premium PLR Reports , Private Label Rights Products , SEO , SEO PLR , SEO PLR Ebooks , Social Media , Social Media Marketing , Social Media PLR , Social Media PLR Ebooks , Top Sellers , Traffic Generation , Traffic PLR , Traffic PLR eBooks , Video Marketing , Video Marketing PLR , Video Marketing PLR Ebooks , Work At Home PLR Ebook , YouTube PLR
Choose Your Desired Option(s)
has been added to your cart!
have been added to your cart!
#podcasting #podcastinghardware #podcastingbenefits #podcastingideas #podcastingtools #podcastingsoftware#internetmarketing #podcastingtips #podcastingplr #podcastingplr #podcastgear #podcastguide #podcastplr #podcastepisodes #podcastingcontent #podcastcontent #podcastlaunch #premiumplr #plrcontents #plrguides #plrtutorials
Podcasting PLR Package – Featuring Over 15000 Words of Done-For-You Evergreen and Premium Podcasting PLR Content.
Attention: Internet Marketing, Online Business & Home Biz Entrepreneurs
Done for You Premium Online Marketing/Home Business PLR Product on a EVERGREEN Topic:
Podcasting !
Dear online business owner, When it comes to digital marketing and work from home searches, Podcasting is one of the most searched-for topics online.
It's safe to say that Podcasting has spawned an entire industry of blogs, courses, books and products.
This is where my premium done-for-you Podcasting PLR package comes in. It's all about teaching your customers how to Podcasting for Beginners .
Everything is done for you – from the main Podcast PLR info product to your social media updates – it's simply up to you to add your branding and firmly establish yourself in this lucrative online business niche.
Introducing The…
Podcasting Premium PLR Package
Featuring Over 15 000 Words of High Quality Physical Internet Marketing Content Ready To Be Used In Your Business!
This high quality Podcasting PLR package covers the hugely popular internet marketing niche. Internet Marketing is evergreen and will always be. This Podcasting PLR content package is well-written by an experienced copywriter and comes with full private label rights so you can edit it, put your name on it, put your brand on it and sell it or use the PLR to build your list of raving fans.
has been added to your cart!
have been added to your cart!
Here's everything you'll get in the Podcasting MEGA PLR Package…
Main eBook: Podcasting for Beginners

(4,155 words, 20 pages, 7 images)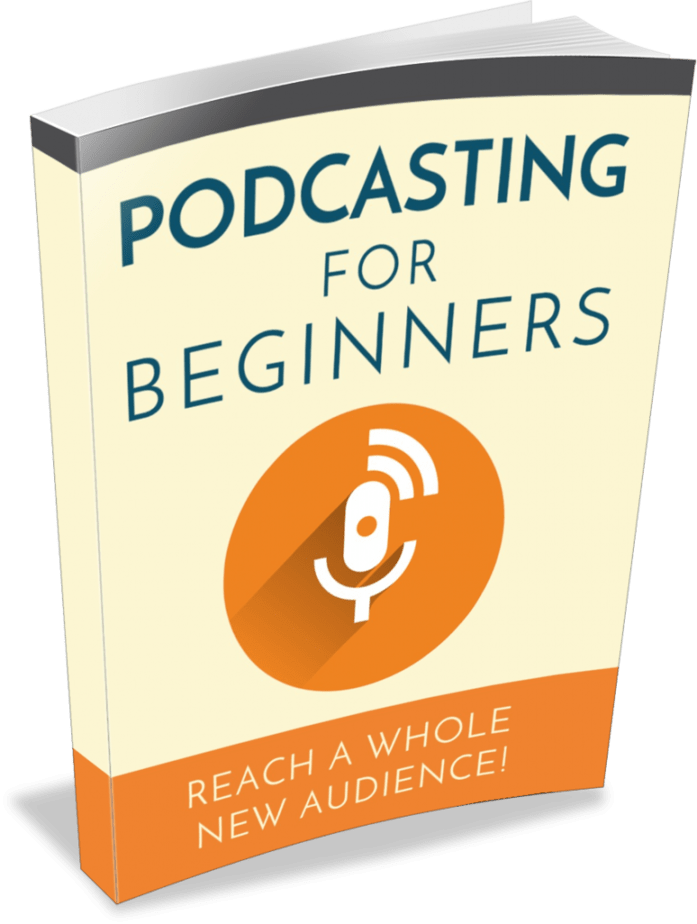 A look inside the Podcasting PLR eBook:

Table of Contents for the Podcasting Premium PLR Ebook:
Introduction to Podcasting. 3
To Blog or to Podcast? That Is the Question! 3
What is Podcasting?. 5
The Benefits of Podcasting. 5
Podcasting Hardware & Software Needed. 7
Basic and Advanced Podcasting Tools for Creating a Quality Show. 8
Computers. 8
Microphones. 8
The Difference between a Condenser and Dynamic Mic. 9
Upgrading Your Gear 9
The Mobile Phone Option. 10
Choosing a Mixer 11
Software. 11
Creating Your Podcast Episodes. 13
Practice Makes Perfect 14
Launching Your Podcast 15
Podcast Interviews. 16
Making Money from Your Podcast 18
Recommended Further Reading. 20
Sample Content for the Podcasting PLR Ebook:
More than 100 million US residents of all ages listened to a podcast in 2016, a number that represents an 11% rise over 2015. While the movie industry is still booming, 5 times as many people listen to podcasts as opposed to going to a movie. In the US, the largest demographic of podcast listeners are 25 to 54 years old, a segment of the population with money to spend.
Over 4 million adults regularly listen to podcasts in the UK. In technology-friendly countries around the world, podcasts are becoming more and more popular. However, industry experts agree that the golden age of podcasting has yet to be realized. This means now is the perfect time to get in on a growing marketing method that makes you more of a real person to your audience than a static website or blog.
To Blog or to Podcast? That Is the Question!
Speaking of blogs, there are an estimated 115,000 English-speaking podcasts, and 180,000 podcasts worldwide. There are thought to be between 175 and 200 million blogs. That means it is literally 1,000 times easier to dominate your niche with a podcast than a blog, since there is significantly less competition. Additionally, podcasts let you connect with your audience in an engaging way a text-based blog never can.
In this guide on podcasting for beginners, you will discover the ins and outs of podcasting, the benefits of this type of tool for getting the word out about your business as opposed to other marketing methods, and the basic equipment you need to get started. You will learn that you probably already own everything you need to begin podcasting at the bare bones level. We will give you some recommendations for gear, for both the entrepreneur shopping on a tight budget, and for those who have enough money to afford top-of-the-line equipment.
You will find that a quality podcast does not have to mean spending a lot of money. We will show you exactly how to record your podcast episodes, the art of interviewing guests, how to get yourself interviewed by other podcasters, and how to launch and monetize your show. Let's get started by outlining exactly what podcasting is.
Note: The above content is just a snippet of the ebook.
has been added to your cart!
have been added to your cart!
Checklist: Podcasting Checklist
(576 words, 4 pages) 

A look inside the Podcasting Premium PLR Checklist

5 Emails/ Blog Posts:
Topic: Tools You Need to Start Podcasting
Email 1 – Introduction to podcasting
Email 2 – Basic recording equipment
Email 3 – Software needed for recording
Email 4 – Creating a podcast
Email 5 – Choosing a podcast player
Podcasting PLR Emails Total Word Count: 1960 Words
Podcasting Email Content Sample:
Email #1 – Introduction to podcasting
Welcome to the podcasting course. During these next few lessons, we'll talk about the hardware and software needed to create a podcast, how to prepare one, the time and commitment required for success and explore some podcast players so you can listen and learn from other podcasters.
If you are not familiar with podcasting it is a type of RSS feed (or the delivery system used) that listeners can subscribe to only instead of using text or video as content, it uses audio. It likens to having your own radio show, but to a limited audience. However, unlike radio, podcasts are not subject to licensing or America's Federal Communication Commission's (FCC) regulations, but they are protected by copyright regulations. Because there is nothing to view, it makes an ideal medium to listen to while commuting to or from work.
The word podcasting itself is an amalgamation of the words "iPod" and "broadcasting" as when it was first devised, it used an iPod to play them. Now of course, a podcast can be played on many devices including smartphones as we will see later in this course.
Some bloggers not only post the blog content to their websites, but they also record the content and make it available as podcasts. Smart, as it allows them to reach a larger, and in many cases different, audience with their message.
There is no limit as far as the type of information in a podcast. Anything from self-guided walking tours to music, talk shows, training on a particular subject, to storytelling are all free game. However, because podcasts are not regulated by any communication authority, there is also content out there with vulgarity and sexually explicit content out there, so listeners beware!
Now that we have a better understanding of what podcasting is, let's look at the recording equipment options available in the next lesson, if you think you would like to make a podcast.
Podcasting PLR Articles:
5 Benefits of Podcasting vs. Blogging – 406 words
6 Tips for Coming Up with Podcast Content Ideas (& Why You Should Plan Your Content) – 394
words
6 Tips for Marketing Your Podcast – 412 words
How to Monetize Your Podcast – 457 words
How to Overcome Your Podcasting Fears – 428 words
Podcasting PLR Article Sample:
5 Benefits of Podcasting vs. Blogging
When setting up a website or new business, many people instantly think about creating a blog through which they can promote new products and services. However, blogging isn't necessarily the best way to do it, although having a blog is an important aspect of any website. Here are the benefits of using podcasting to reach out to your visitors.
1. It's personal and real
One of the reasons why podcasts can be more effective than blog posts is because they seem that little bit more real. Videos and audio recordings as opposite to text written on a screen often appeals to many people, and it's also easier for people to put on a video while they're cooking or doing something else. Watching somebody talk in a video or listening to somebody's voice in an audio recording can be more effective since you can convey more emotions, such as tone of voice or facial expressions.
2. It's convenient for people
Your viewers or listeners don't have to be online at the time you post the podcast – they can watch it later and catch up. This makes it convenient for both you and the listeners, since you can create and post content whenever you like and they can listen or watch the podcast whenever they are free.
3. It's easy to do
There's nothing complicated about making a podcast – all it involves is a camera or smartphone to record it on and a connection to upload it to the internet and post it on your website. You can make videos no matter where you are in the world, and as long as you have a Wifi connection, it can be uploaded instantly.
4. It's simpler than a blog post
Making a video or recording for your podcast series can be easier than creating a blog post, since you don't have to worry as much about making spelling mistakes. Since you're talking rather than writing, you can say more in a shorter space of time and worry less about whether you've spelt something incorrectly or missed a comma here and there.
5. Videos are more appealing on social media
If there's a link to an article and a link to a video, more people will be attracted to the video than the article post. This is because videos are more visually appealing to most social media users, which means that your website will get more clicks, visits and interest.
Social Media Posts and Images:
5 Shareable Social Media Inspirational Images (PLR)


16 Social Media PLR Posts (for sharing on Twitter or Facebook)

7 Royalty Free Images

Images of All Products Reviewed
Podcasting Keyword Research Pack

Bonus:
10 Podcasting PLR Articles and Tweets
Podcasting PLR Articles Sample:
11 Commonly Asked Questions about Podcasting
Once an online marketer begins to think about starting their own podcast, they will often get nervous because they have so many unanswered questions. Here are some of the most commonly asked questions about podcasting, so you can decide whether or not it is right for your business.
1. What is podcasting?
Podcasting is a way of creating internet-based audio files for the purpose of offering information and entertainment to a wider audience.
2. How do I create a podcast?
You need a microphone, software to record the audio file, and a place to store the audio file so other people can listen to it.
3. What kind of microphone should I buy?
Buy a USB one for under $100 that has high-definition sound quality.
4. What kind of software do I need?
The industry standard is Audacity. It does take time to learn, but it is free to use.
5. What should I say on my podcast?
Choose a niche or specialized area or topic you want to talk about. Then think of how you can help people interested in that topic who have problems that need to be solved. Offer free information that will lead to paid product referrals, your own or someone else's, that will make you money with each podcast.
6. How will people find my podcasts?
A content provider will create a podcast channel, or feed. Within that channel, they will create programs or tracks. Every time a new track is created, the channel will automatically update content on subscribers' computers.
7. How can people listen to podcasts?
Your audience can listen to the files on their computer, or load them onto an MP3 player such as an iPod.
8. How can people subscribe to my podcast?
There are three ways they can subscribe. The most popular way is through an online service with software such as iTunes. Or, people can add your feed to their FeedBurner, that is, program that accepts RSS (Really Simple Syndication) feeds. You can also embed your feed into the pages of your blog or website and they can listen to them there.
9. How do people access the podcast recording files?
Most podcasts are saved in the format MP3 because it compresses the file so it will not take up a lot of room, while still maintaining high-quality sound. But the files are still pretty large, and can lurch and skip if people try to listen to them directly from a file hosted on your blog to their own computer or player.
Therefore, your best option is a podcast file hosting service. Some charge a per month and per total bytes storage feed, but since it is hard to predict how large some files will be, your best bet might be a service like SoundCloud, which offers unlimited storage for a low annual fee that works out to less than $15 per month. This will ensure you don't eat up a lot of bandwidth on your site and your listeners get a great experience.
10. Can listeners hear podcasts in their web browser?
In most cases, yes. They could click on "play" and the player would start running the podcast. It does depend on the browser, though. In some cases, it might not play, but it will download the entire file to the person's computer. If this is the case, searching in the downloads folder of the computer and clicking on the file will enable them to listen to it.
11. Can they listen to individual episodes?
They can listen to individual episodes by clicking on your title and/or link. Be sure to name each track something with relevant keywords in it, and write teaser copy so those people who are not already subscribers will get to hear your podcasts and might become interested in hearing more.
Now that you've reviewed these FAQs about podcasting, you'll hopefully be feeling a lot more confident about adding podcasting to you marketing mix to boost your sales and profits.
Grab All of the Above at a BIG Discount Today!
Wait! I Forgot to mention…BONUSES!!
For the first 50 buyers of this Podcasting Premium PLR Package, if you grab this PLR deal right now, you'll also get these FAST-ACTION BONUSES for a limited time only!
has been added to your cart!
have been added to your cart!
Bonus 1
Modern Podcasting Sales Funnel with Master Resell Rights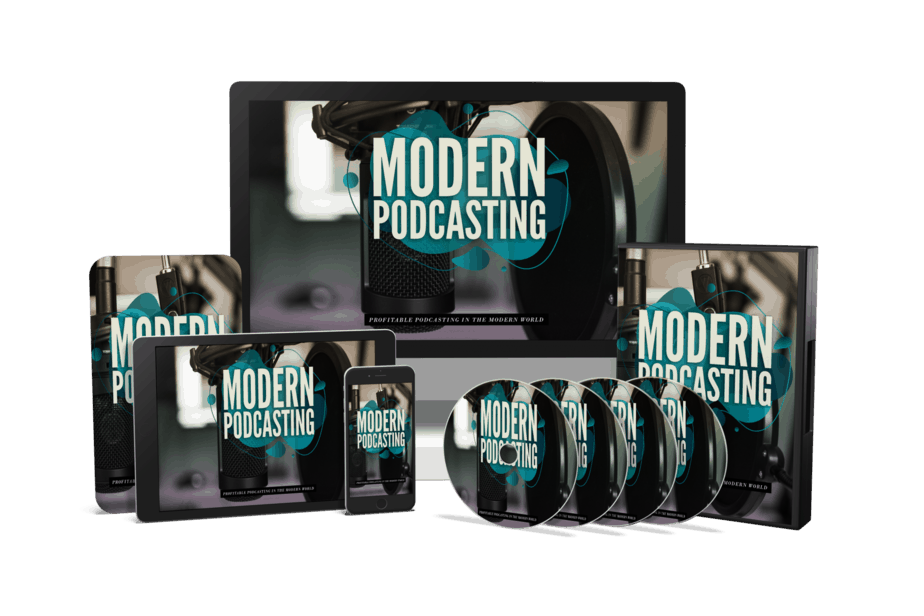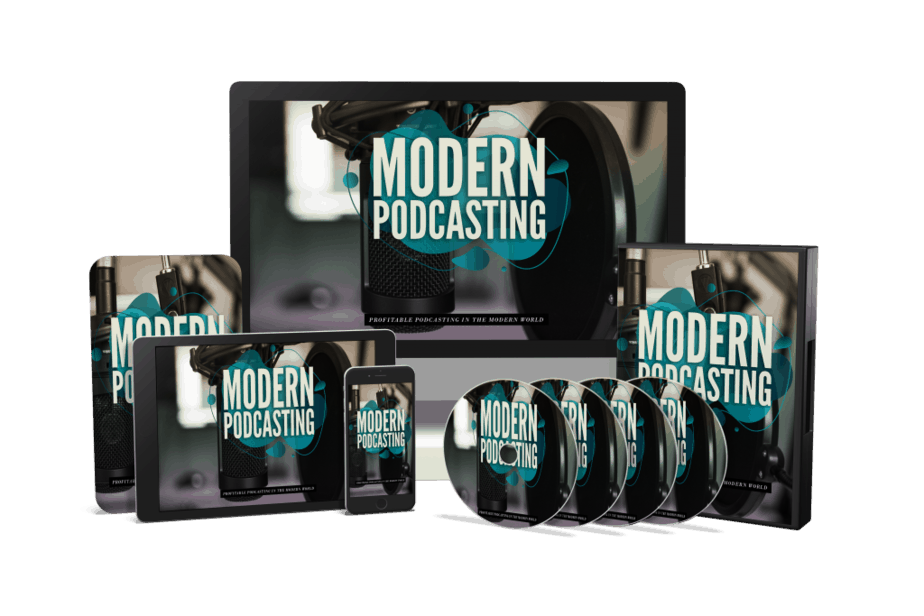 Package Details:
Module 1 – Training Guide
Module 2 – Cheat Sheet
Module 3 – Mindmap
Module 4 – Resource Report
Module 5 – Sales Letter and Than You Page
Module 6 – Sales Video
Module 7 – Legal Pages
Module 8 – Graphics
Module 9 – Quality Articles
Module 10 –Banners
Module 11 – Promotional Email Swipes
Module 12 – High Quality eCovers
Module 13 – Social Media Images Pack
Advance Video Course:
Module 1 – Training Videos
Module 2 – Ready Made Sales Page And Thank You Page
Module 3 – Legal Pages
Module 4 – Sales Video
Module 5 – Affiliate Page
Module 6 – Promotion Email Swipes For The Upsell
Module 7 – Squeeze Page
Module 8 – Giveaway Report
Module 9 – Graphics
Module 10 – MP3 Files
Total File Download Size:
555 Megabytes (MB)
Bonus 2
Business Podcasting Basics PLR Newsletter eCourse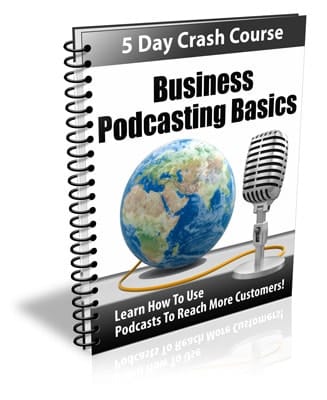 Package Details:
5 Business Podcasting Basics Email Messages (Word Doc & PDF)
HTML Squeeze Page
HTML Thank You Page
Web Ready eCover Graphics
Editable PSD Graphics Files
Download File Size – 60.3 MB
Bonus 3
Push Button Podcasting Resell Rights Videos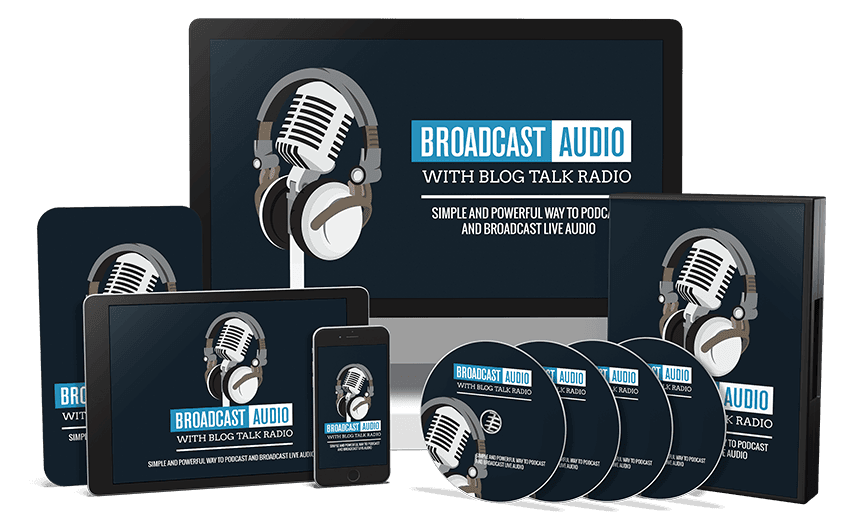 Package Details:
Bonus 4
25 Podcasting PLR Articles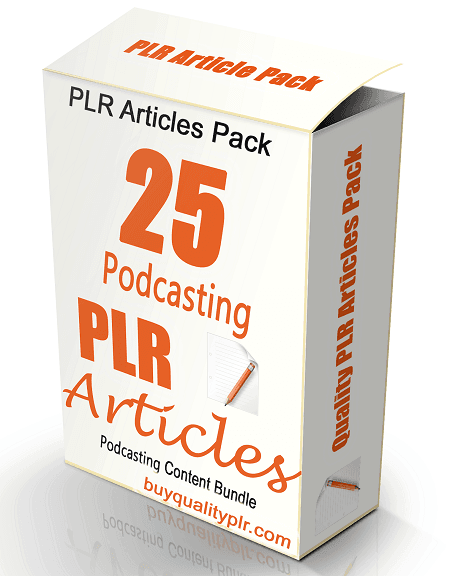 This PLR Podcasting Articles contains the following topics
What Is A Podcast Feed?

Comedy Podcasts

Downloading A Free Podcast

Downloading Podcast News

Finding A Podcast On PSP

Finding Free Podcast Videos

Finding Hip Hop Mix Podcasts

Finding Podcast Hosting

How To Create A Podcast

How To Make A Podcast

Music Podcast RSS Feeds

Podcast Alley

Podcast Downloads

Podcast RSS Feeds

Podcast Software

Podcast Yahoo, A Podcast Directory

The History Of The IPod Podcast

The Howard Stern Podcast Problem

The Podcast For This American Life

Types Of Music Podcasts

Using A Directory Of Podcast Videos

Using A Podcast Directory

A Podcast Client


What Is Podcast Video?  

Why There Are Free Podcasts
Bonus 5
Podcast Interviews Done For You Marketing Templates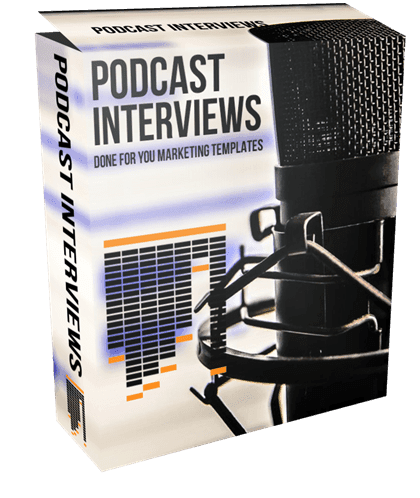 Package Details:
60 Business Interview Questions
Email Series
Guest Checklist
Insiders Guide
Interview Promotion Page
PSD Graphic Templates
Remember these FAST-ACTION BONUSES will go away soon, so get the best deal by jumping off the fence and secure your bonuses while they're still available!
Package Details For The Podcasting Premium PLR Package:
Main eBook:
"Podcasting for Beginners"
(4,155 words, 20 pages, 7 images)
+ Checklist
+ eCovers
+ Keywords
5 Emails/ Blog Posts:
Topic: Tools You Need to Start Podcasting
Podcast PLR Articles:
5 Benefits of Podcasting vs. Blogging – 406 words
6 Tips for Coming Up with Podcast Content Ideas (& Why You Should Plan Your Content) – 394 words
6 Tips for Marketing Your Podcast – 412 words
How to Monetize Your Podcast – 457 words
How to Overcome Your Podcasting Fears – 428 words
Social Media Posts & Images:
5 Shareable Social Media Tips
15 Social Media Posts (for sharing on Twitter or Facebook)
7 Royalty Free Images
Bonus:
10 Podcasting PLR Articles and Tweets (in .TXT and Word Doc Format)
Podcasting Article Titles:
1.11 Commonly Asked Questions about Podcasting
2.16 Tips for Giving a Successful Interview
3.40 Great Questions to Ask in an Interview
4.Don't Make These Podcasting Mistakes
5.How to Find Inspiration for Your Podcasts
6.How to Grow Your Audience for Your Podcast
7.How to Make Money from Your Podcasts
8.Podcasting Basics for Beginners
9.Podcasting Tools You Can't Do Without
10.Tips for Finding Relevant Interviewees for Your Podcast
Includes 10 Twitter Tweets
Total Word Count: 15 000+ Words
FAST-ACTION BONUSES – Available for the first 50 buyers of this Podcasting PLR Pack. You'll no longer see these awesome extra bonuses available on this page once the 50 fast action takers have been awarded.
Your PLR License Terms
Articles, reviews, comparison charts and all other content from BuyQualityPLR.com Premium PLR Packs are for you only – you cannot pass on any rights to anybody else.
More information on the PLR rights that come with your purchase:
What You CAN Do With The Content In This PLR Package:
Can be added to or edited completely.
Can put your name on as the author.
Can be used as content for websites, courses, newsletters, eBooks.
Can be used in videos, MP3s, books.
Can sell or give away for personal informational use only.
Can add the content to your coaching membership site
Can add the content to a paid membership with Personal Use Rights (PDF).
Can be offered as a bonus in PDF format (as long as you don't offer PLR rights).
Can add to a website that is sold with a unique domain name (no templates/ PLR sites) as long as you don't offer PLR rights.
Can rewrite and add the articles to client websites and projects.
Can use the content to build your list (PDF format)
What You CANNOT Do With This Content
Cannot sell or give away Resale Rights, Master Resale Rights or Private Label Rights.
Cannot offer through auction websites or dimesales with PLR rights.
Cannot add to a free membership site in any format with PLR rights.
Cannot pass on any PLR rights to your clients.
Cannot use my name on the PLR content.
Cannot use as is to publish Kindle books (it's against Amazon's terms).
Cannot use in article directories unless you rewrite completely.
Cannot pass along (sell or give away) Private Label Rights in ANY format.
Cannot sell this entire PLR package as is
Cannot add this package to a PLR membership site (only the ebook with personal use rights)
This license is non transferable. Meaning this PLR license is for you only and not for your customers.
Your customer can only learn from the content.
You can use PLR articles on as many of your own sites as you wish.
Can It Be Used For Website Flipping? If you add this PLR to a site and decide to sell it, that's fine. But it can only be sold on sites that come with a unique domain name (i.e. not on PLR website packs that include templates/content sold to multiple buyers but no domain) and please don't include the separate package with all the keywords/ bonuses.
—————
IMAGE LICENSE
—————
Social media images may be edited using the PSD files, and you may repost them on social media sites but you cannot sell or pass on the PSD files to customers.
The images contained within the main report and top 10 tips report are Public Domain and free to use in personal and commercial projects.
Share this and get 20% off!
Related Products That May Interest You