Email How To PLR Coaching Course with Email Templates 45k Words - Premium and SUPER High Quality Brandable Email How To PLR Content Ready for You To Brand and Resell for top Profits. This PLR coaching course includes over 45 000 words of premium coaching PLR content including and sales page and bonus email templates to get you started.
#emails #emailhowto #emailservice #segmentyourlist #writeemails #emailcalendar #emailcampaigns #contentmarketing #plrcoachingcourse #courses #plrcourse #premiumplr #coachingcontent #onlinecourses #plrcourses #templates #emailtemplates #plr #plremails #coachingcontent #plrcourse #emailtraining #emailcoaching
Email How To PLR Coaching Course with Email Templates 45k Words
Here's How to Build a Responsive List That Provides Lots of Help for Your Audience While Generating Plenty of Orders for Your Business
"Churn and Burn" List-Building Strategies Don't Work. If You Want to Create the Sort of List Where Subscribers Eagerly Wait for Your Emails, Read Every Last Word, and Click Your Links (Happily!), Then You're Going to Want to Check This Out…
It's no secret that building a list is one of the most important keys to building a helpful and profitable business.
Here's why:
#1. A list helps you build great relationships with your audience so they know, like and trust you, which in turn increases your conversions and sales.
#2. A list makes it easy to provide a lot of help to your audience and establish your expertise, which leads them to purchase your paid products.
#3. A list lets you follow-up hands-free through your autoresponder, and this increased exposure gives you more helping / selling opportunities.
#4. A list gives you the ability to communicate with the audience you serve anytime you want or need to so you can both benefit over the long term.
You're seeing a pattern here, right? A good list strategy is all about providing extra help for your audience, which in turn creates extra revenue for your business.
I'm not really telling you anything you don't already know. In fact, there's a good chance that you're already building a list – or you'll be starting soon. And there's also a good chance that you're not going to get very good results.
Are you surprised I said that?
It's true. Most people who start lists don't get very good results. Some email marketers have troubles persuading anyone to join their lists. Some are able to build the list, but they can't convert thosesubscribers into paying customers.
There's a long, slow learning curve involved – and you can burn through a lot of time, money and subscribers before you figure it all out.
That's where I come in…
I'd like to help you figure it out faster so you can help more people and generate profits more quickly for your business…
Introducing the
Email How-To Collection – a Digital Library of 30 Email Marketing Lessons For Starting, Growing, Monetizing And Helping A List Of Real People With Real Wants And Needs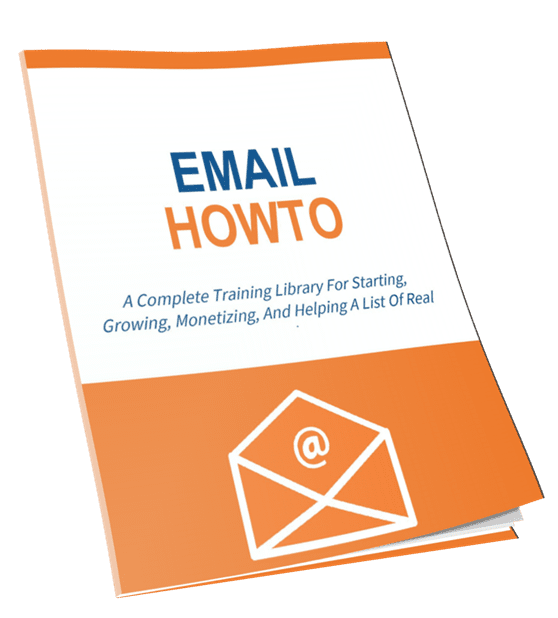 I've been doing this profitably for 20 years, so I know a thing or two about email marketing – and now I'm sharing my best tips, tricks and strategies with you inside this exciting collection of email marketing "how to" lessons.
These are true step-by-step "how to" tutorials  (you can download 5 of them below to see for yourself).
But before I tell you what's in the collection, let me make a quick note…
If you're looking for in-depth "technical advice," this collection isn't for you. We're not going to cover steps like how to get your opt-in forms onto your lead page or other technical information.
What you will discover is how to build a responsive list full of people who rush back to you again and again for more. You'll find yourself making a difference, solving problems and changing your audience's lives in some very positive ways. And you'll finally see why people always say the money is in the list, as you'll start generating the sales and revenue that you always knew were possible.
To learn all this, you're going to get a library of 30 1000-word lessons that you're sure to refer to again and again. Each lesson is packed with steps, tips, ideas and examples that are designed to turn your mailing list into your single most profitable sales tool by helping other people.
Here's a list of all the lessons you get when you order this collection today:

How To Pick An Email Service Provider That Is Right For You
How To Set Up A Landing Page That Gets New Subscribers
How To Create A Popup That Helps, Not Hurts Your Opt-Ins
How To Craft Subject Lines That Get Your Emails Opened
How To Write Emails That Keep People Reading
How To Develop A Series Of Emails That Presell An Offer
How To Increase Deliverability So More People Receive Your Emails
How To Boost Your Open Rate To Get Greater Views
How To Uplevel Your Clickthroughs So More People Take Action
How To Create A Lead Magnet That Attracts Subscribers
How To Segment Your List To Send The Right Content To The Right People
How To Clean Your List To Keep The Interested And Remove The Inactives
How To Make Certain Your Emails Are Mobile Friendly For Best Results
How To Nurture Your List For A Mutually Beneficial Relationship
How To Get Personal So Your Subscribers Know, Like And Trust You
How To Create Re-Engagement Campaigns To Warm Up A Cold List
How To Automate Some Of Your Most Important Tasks To Save Time
How To Create An Onboarding Sequence That Builds Brand Loyalty
How To Write A Welcome Email That Makes A Great First Impression
How To Plan An Email Calendar That Stays In Contact The Right Way
How To Plan Email Campaigns That Meet Your Audience And Business Needs
How To Know And Comply With Email Regulations To Stay Out Of Trouble
How To Create Content That Delights Your Audience So They Want More
How To Define Your Audience So You Attract The Right People
How To Establish Your List Goals So You Can Create The Right Messages
How To Measure And Analyze Metrics So You Can Improve Your Results
How To Ensure Your List Is Full Of Happy People So You Reduce Unsubscribes
How To Schedule Your Emails So They Are Received At The Right Time
How To Write A Promotional Email That Offers Hope, Not Hype
How To Know What And When To Send Your Subscribers To Keep Them Warm
As you can see… This. Covers. It. All.  It is an email marketing education spread out over 30 easy-to-understand, easy-to-use training lessons.
There simply isn't another product out there quite like this one.  And it isn't going to cost you a fortune to download these lessons right now…
We're also including Bonus Email Templates


We're also including a Salesletter so you can quickly get the product ready for sale. Here's a quick look at the salesletter you're getting:

How Much Is This Digital Library?
The price for this entire collection of 30 lessons is just $97 – that's $2.23 per lesson. That's a great deal when you consider what all you're getting.
If you pull just one or two tips out of this collection that help you get a newsubscriber that you help solve his problems, reach his goals or enjoy his interests – someone who'll purchase a few different paid products from you – then you'll easily recoup your investment in this collection of lessons.
But it's highly unlikely you'd get just one new subscriber, right? You'd expect this information to pay for itself many, many times over. And that makes it an absolute bargain.
If you're ready to create a profitable list filled with happy subscribers – if you want to make a difference in your niche by truly helping people – then you're going to want to download and read this collection today. Use the order button below now to get started:
has been added to your cart!
have been added to your cart!
Grab All of the Above at a BIG Discount Today!
Wait! I Forgot to mention…BONUSES!!
For the first 50 buyers of this Affiliate Marketing  PLR Pack, if you grab this PLR deal right now, you'll also get these FAST-ACTION BONUSES for a limited time only!
Bonus 1
Email Marketing Influence MRR eBook Package

Package Details:
Module 1 – Ebook
Module 2 – Checklist
Module 3 – Resource Cheat Sheet
Module 4 – Minisite
Module 5 – Sales Video
Module 6 – Advertising Banners
Module 7 – Source Graphic
Total File Download Size:
42.2 Megabytes (MB)
Bonus 2
Premium Email Marketing PLR Cheat Sheet

Package Details
Email Marketing PLR Cheat Sheet eCovers
Email Marketing PLR Cheat Sheet Flat Cover
Email Marketing PLR Cheat Sheet PDF
Email Marketing PLR Cheat Sheet Powerpoint Slides
Email Marketing PLR Cheat Sheet PSD
Email Marketing PLR Cheat Sheet Word Doc
Email Marketing PLR Cheat Sheet Word and PDF Format 14 page (1913 Words)
Total File Download Size:
20.0 Megabytes (MB)
Bonus 3
5 Top Quality Building Trust With Email Marketing PLR Articles

Here are the titles of the 5 Email Marketing Articles:
5 Ways to Make Your List Like You – (923 words)
Discover How Honesty and Finding Your Voice Will Boost Your Email Open Rates – (875 words)
Finding the Right Balance between Delivering Value and Selling In Your Emails – (626 words)
How Often Should You Email? – (756 words)
If You are Building a List and Not a Tribe, You're Doing It Wrong – (774 words)
Download File Size – 204 KB
Bonus 4
Responsive Email Marketing PLR Lead Magnet Front End and Upgrade

Product Details:
Report File Formats: DOC, DOCX, PDF
Viewable With: Any PDF Reader (Online and Offline)
Report Word Length 1,340+ Words of High Quality Content
Pages In Report: 10 Pages Total (Formatted)
Video File Format: MP4​​​​​
Videos In Series: 5 Total Videos
Video Series Total Length: 8 Minutes, 32 Seconds
File Size: 243 MB
Bonus 5
Email Marketing Success Sales Funnel With Master Resell Rights

Package Details:
Module 1 – Ebook
Module 2 – Checklist
Module 3 – Sales Page
Module 4 – Lead Magnet
Module 5 – Optin Page
Module 6 – Email Swipes
Module 7 – Articles
Module 8 – Graphics
Module 9 – Infographic
Module 10 – Keyword Research
Module 11 – 5 Alternate Sales Page Headlines
Module 12 – 5 Alternate Opt-in Page Headlines
Module 13 – Social Media Messages
Total File Download Size:
17.6 Megabytes (MB)
Package Details:
Email How To –  Course Word Doc (31 393 words, Number of Pages 137)
Email How To – Salesletter Word Doc (1282 words, Number of Pages 6)
Email How To – Bonus Email Templates Word Doc (12 096 words, Number of Pages 69)
Email How To – PLR License PDF
Brandable PLR Coaching Course License:
PERMISSIONS: What Can You Do With These Materials?
Sell the content basically as it is (with some minor tweaks to make it "yours").
If you are going to claim copyright to anything created with this content, then you must substantially change at 75% of the content to distinguish yourself from other licensees.
Break up the content into small portions to sell as individual reports for $10-$20 each.
Bundle the content with other existing content to create larger products for $47-$97 each.
Setup your own membership site with the content and generate monthly residual payments!
Take the content and convert it into a multiple-week "eclass" that you charge $297-$497 to access!
Use the content to create a "physical" product that you sell for premium prices!
Convert it to audios, videos, membership site content and more.
Excerpt and / or edit portions of the content to give away for free as blog posts, reports, etc. to use as lead magnets, incentives and more!
Create your own original product from it, set it up at a site and "flip" the site for megabucks!
RESTRICTIONS: What Can't You Do With These Materials?
To protect the value of these products, you may not pass on the rights to your customers. This means that your customers may not have PLR rights or reprint / resell rights passed on to them.
You may not pass on any kind of licensing (PLR, reprint / resell, etc.) to ANY offer created from ANY PORTION OF this content that would allow additional people to sell or give away any portion of the content contained in this package.
You may not offer 100% commission to affiliates selling your version / copy of this product. The maximum affiliate commission you may pay out for offers created that include parts of this content is 75%.
You are not permitted to give the complete materials away in their current state for free – they must be sold. They must be excerpted and / or edited to be given away, unless otherwise noted. Example: You ARE permitted to excerpt portions of content for blog posts, lead magnets, etc.
You may not add this content to any part of an existing customer order that would not require them to make an additional purchase. (IE You cannot add it to a package, membership site, etc. that customers have ALREADY paid for.)
Find more coaching plr guides at Buy Quality PLR.
has been added to your cart!
have been added to your cart!
Share this and get 20% off!
Related Products That May Interest You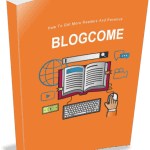 Blogcome PLR Coaching Guides with Salesletter 28k Words - Premium and SUPER High Quality Brandable Blogging PLR Content Ready for You To Brand and Resell for top Profits. This PLR…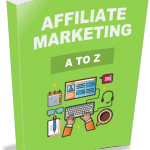 Affiliate Marketing A to Z Brandable PLR Coaching Guide 28k Words - Premium and SUPER High Quality Brandable Affiliate Marketing PLR Content Ready for You To Brand and Resell for…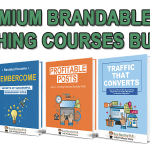 Due to popular request, we've taken some of our top-selling and most popular Premium Brandable PLR Coaching and bundled them into a MONSTER VALUE package to give you the best…
---
TAG : email how to brandable coaching courses, email how to brandable coaching plr, email how to brandable course content, email how to plr coaching products, email how to plr course content, email how to plr guides, email how to premium brandable plr coaching course content, email how to premium coaching plr courses, email how to white label course content, email how to white label courses, high quality email how to plr, plr email how to course, plr email how to guide, plr email how to tutorial, premium email how to plr course, premium email how to plr guide, white label email how to course
CATEGORY : Affiliate Marketing, Affiliate Marketing PLR, Affiliate Marketing PLR eBooks, Blogging, Blogging PLR, Branding PLR, Business, Business Coaching PLR, Business Coaching PLR Ebooks, Business PLR eBooks, Coaching, Content Marketing, Content Marketing PLR, Content Marketing PLR eBooks, Conversions PLR, Copywriting PLR, Copywriting PLR Ebooks, Email Marketing, Email Marketing PLR, Email Marketing PLR Ebooks, Featured PLR Products From Our Store, Internet Marketing PLR, Internet Marketing PLR eBooks, List Building, List Building PLR, List Building PLR Ebooks, Marketing PLR Ebooks, Online Business PLR, Online Marketing PLR Ebooks, PLR Autoresponder Series, PLR eBooks, Premium PLR, Premium PLR eBooks, Premium PLR Emails, Premium White Label Brandable PLR Coaching Courses, Private Label Rights Products, Top Sellers, Writing PLR