Writing for Online Audience PLR Package PLR Package - High quality content writing for an online audience PLR product including ebook, report, emails, articles and lots more. Over 13k words!
#writing #writingideas #internetmarketing #writingsecrets #writingforonlineaudience #writingtips #writingplr #plrcontent #contentplr #contentwriting #copywriting #onlinewriting
Writing for Online Audience Premium PLR Package – Featuring Over 13000 Words of Done-For-You Evergreen Internet Marketing Premium Content.
Attention: Internet Marketing, Online Business & Home Biz Entrepreneurs
Done for You Premium Online Marketing/Home Business PLR Product on a EVERGREEN Topic:
Internet Marketing!
Dear online business owner, When it comes to digital marketing and work from home searches, the internet marketing is one of the most searched-for topics online.
It's safe to say that internet marketing has spawned an entire industry of blogs, courses, books and products.
This is where my premium done for you "Writing for Online Audience" package comes in. It's all about teaching your customers how to throw out your old-school writing rules and discover the easier, faster way to connect with your audience through written content!
Everything is done for you – from the main info product to your social media updates – it's simply up to you to add your branding and firmly establish yourself in this lucrative online business niche.
has been added to your cart!
have been added to your cart!
Introducing The…
Writing for Online Audience Premium PLR Package
Featuring Over 13 000 Words of High Quality Content Writing PLR Content Ready To Be Used In Your Business!
This big content writing PLR package covers the hugely popular internet marketing niche. Internet Marketing is evergreen and will always be. This package is well-written by an experienced copywriter and comes with full private label rights so you can edit it, put your name on it, put your brand on it and sell it or use it to build your list of raving fans.
Here's everything you'll get in the Your Writing for Online Audience MEGA PLR Package…
Main eBook: How to Writing for Online Audience! (Writing for Your Online Audience)
(4,167 words, 18 pages, 11 images)
 
A look inside the How to Writing for Online Audience Premium PLR eBook: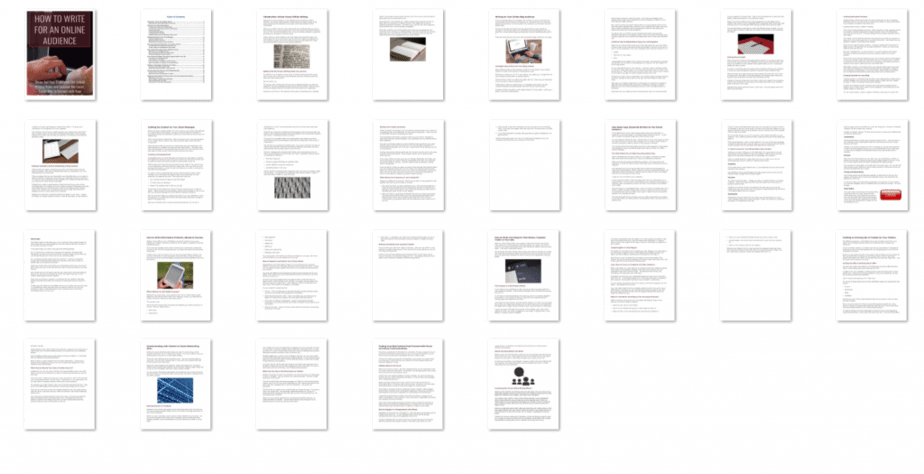 Table of Contents for the Writing for Online Audience Premium PLR Ebook:
Introduction: Online Versus Offline Writing…………………………………….. 3
Getting Past the Former Writing Rules You Learned……………………………. 3
Writing for Your Online Blog Audience……………………………………………. 5
The Right Tone of Voice for Your Blog Content…………………………………… 5
Technical Tips to Help Readers Enjoy Your Writing More……………………… 6
Sharing Great Insight……………………………………………………………………. 7
Conducting Product Reviews………………………………………………………….. 8
Curating Content for Your Blog……………………………………………………….. 8
Editorial Calendars and the Scheduling of Blog Content……………………….. 9
Crafting the Content for Your Email Messages……………………………….. 10
Creating a Broadcast Email…………………………………………………………… 10
Writing Your Follow Up Emails………………………………………………………. 12
What Should the Frequency of Your Emails Be?……………………………….. 12
How Sales Copy Should Be Written for the Online Audience……………. 14
The Multi Media Face of High Converting Sales Copy…………………………. 14
A Typical Layout for Text-Based Sales Copy Content………………………….. 15
How to Write Information Products, eBooks & Courses………………….. 18
Which Niches Can Sell Digital Courses?…………………………………………… 18
How to Research and Outline Your Online eBook……………………………… 19
Writing and Selling Your eCourse Creation………………………………………. 20
How to Write Viral Reports That Deliver Targeted Traffic to Your Site. 21
The Purpose of a Viral Report Online……………………………………………… 21
Target Length of a Viral Report……………………………………………………… 22
Learn How to Focus on Problems and Offer Solutions……………………….. 22
Where to Distribute Viral Reports for Increased Exposure………………….. 22
Crafting an Enticing Opt in Freebie for Your Visitors……………………….. 24
Coming Up with an Enticing Opt In Offer………………………………………… 24
What Format Should Your Opt in Freebie Come In?………………………….. 25
Communicating with Content on Social Networking Sites……………….. 26
Sharing Content on Facebook……………………………………………………….. 26
What Can You Say in 140 Characters on Twitter?………………………………. 27
Putting Your Best Content Foot Forward with Forum and Group Communications…………………………………………………………………………. 28
Adding Value to the Forum…………………………………………………………… 28
How to Engage in a Disagreement with Words…………………………………. 28
Watch the Rules Before You Write…………………………………………………. 29
Combining All of Your Online Writing Efforts……………………………………. 29
Sample Content for the How to Writing for Online Audience Premium PLR Ebook:
Writing for an online audience is very different from writing for an offline audience. It's hard for some people to master because it means giving up old ways of thinking and embracing a new style, which almost feels a bit too comfortable.
When you're offline, there are many things that can sometimes help you convey the message you're trying to get across. If you have a brick and mortar business, then you can use facial expressions, tone of voice and other methods to greet and persuade your prospects to become buyers.
Online, there's a certain ability to use multi media (like audio and video), but most people still rely on the written word to help them capture the attention of their audience, explain how their products and services can benefit the visitor, and convince them to become loyal, paying customers.
Getting Past the Former Writing Rules You Learned
It's difficult for us to spend so many years in school learning about the proper way to write, only to be told we should abandon that way of thinking when we enter the online writing world.
But it's mostly true.
The serious, strict writing rules will serve as an obstacle between you and your customers. But not everything has to be thrown out the window. There are some writing rule staples that both the offline and online audience will appreciate.
Spelling is one of them. Your audience will be able to understand your message better if you're able to spell words correctly. Don't rely on your word processor's spell check tool to do the work for you.
Some grammar rules will help your readers because they help with the flow of ideas. But not everything is a stickler anymore. You might want to leave a dangling participle for example – and that's up to you! You can have a fragment here and there and it will be perfectly acceptable.
More than anything, your writing needs to be causal and conversational. Not stuffy like you're writing for a college professor. Not overly technical so that your reader gets lost. Just write like you talk for the most part and you'll see your audience become more engaged with your online content.
Note: The above content is just a snippet of the ebook.
has been added to your cart!
have been added to your cart!
Report: How To Add Personality To Your Online Writing

(1,756 words, 7 pages, 5 images)

A look inside the How To Add Personality To Your Online Writing Premium PLR Report

Checklist: Writing for an Online Audience Checklist
(762 words, 4 pages) 

5 Emails/ Blog Posts:
Topic: How to Boost Your Online Writing Confidence
Writing for Online Audience Email Content Sample:
Subject: How Writing Online Is Different Than Print
Body:
Hi,
Do you lack confidence in your writing ability? That is not uncommon, especially when someone first begins to write for an online audience. However, there are several ways you can boost your online writing confidence, and ability.
One way to build confidence and self belief is to understand exactly how you should write online. If you are familiar with writing in school, Internet content isn't delivered in the same way. Remember these differences between online and off-line content, and you will quickly build your Internet writing confidence.
Content is usually shorter.
Online, your writing needs to be quick and simple. Use short sentences, short paragraphs, write for a scanner, and not a reader. Where off-line articles may be 5,000 words, online content is usually much shorter. You have to get your message across quickly, hook the reader, and get to your call of action before a web surfer gets distracted.
The reading level online is lower than off-line.
The average web reader reads on a 6th to 8th grade level. So don't make your content too hard to understand.
Good online content contains links.
Web readers appreciate clickable text links that connect your writing with related content.
Strong online writing takes search engine optimization into account.
You should always write first and foremost for your audience. However, search engines will never find your content if it is not full of keywords and phrases related to the topic you are writing about.
Keep the above points in mind, and you will always understand exactly "how" to confidently write for the web.
To your success,
Writing for Online Audience PLR Articles:
3 Online Content Topic Brainstorming Tips – 476 words
4 Helpful Tips for Making Your Online Content More Readable – 421 words
How to Craft Attention-Grabbing Titles for Your Online Content – 450 words
How to Naturally Include Keywords in Your Online Writing – 474 words
How to Write Your Online Content Faster – 403 words
Writing for Online Audience PLR Article Sample:
3 Online Content Topic Brainstorming Tips
One of the biggest hurdles many of us have when it comes to writing content for the internet is that we don't know what to write in the first place! There really are an endless number of topics for us to write about, it's just a case of figuring them out! Here are 3 different ways to brainstorm new content ideas when you're feeling stuck:
Tip 1: Do Some Keyword Research
Most online content is written with one big goal in mind: to show up on search engine results, and preferably in the first few pages of the results. As you may already know, placing keywords strategically in your content is what will help you garner a bigger audience for your content. This doesn't mean stuffing your content with keywords to the point that it becomes unreadable. However, doing some keyword research can help you come up with some good ideas of what to write about! So search for your general sub topic and then make titles based off the specific keyword phrases people are searching for. The best thing is there's already a potential audience searching for this content!
Tip 2: Have A Browse Online
There is so much content already available online that you might worry that everything's been done before. The truth is, though, that browsing what others have written can be a great way to spark unique slants of your own. This is not about copying others, it's about sparking completely new ideas. Look at blogs, forums, and other authority sites, and see what people are talking about. Have a look at what people want or the issues they are facing. It's particularly useful to see which questions people are asking on forums or in blog comments. Writing on these topics means you can truly tap into the needs of your market.
Tip 3: Create a Mind Map
A mind map is one of the most effective brainstorming tools, so why not use this for your content creation? Write down your keyword or base topic/product on a piece of paper, and try to think about the 'what', 'why', 'who', 'how', and 'where' topics that can be created. For example, let's say your keyword is hair color. Some topics you could come up with are "What is Hair Coloring?", "Why You Should Color Your Hair With X Hair Product",
has been added to your cart!
have been added to your cart!
Social Media Posts and Images:
5 Shareable Social Media Inspirational Images (PLR)

15 Social Media PLR Posts (for sharing on Twitter or Facebook)

16 Royalty Free Images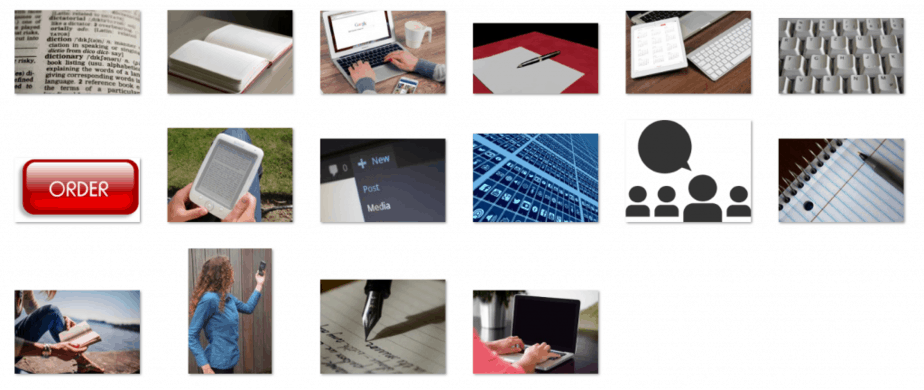 Images of All Products Reviewed
Choosing A Niche Keyword Research Pack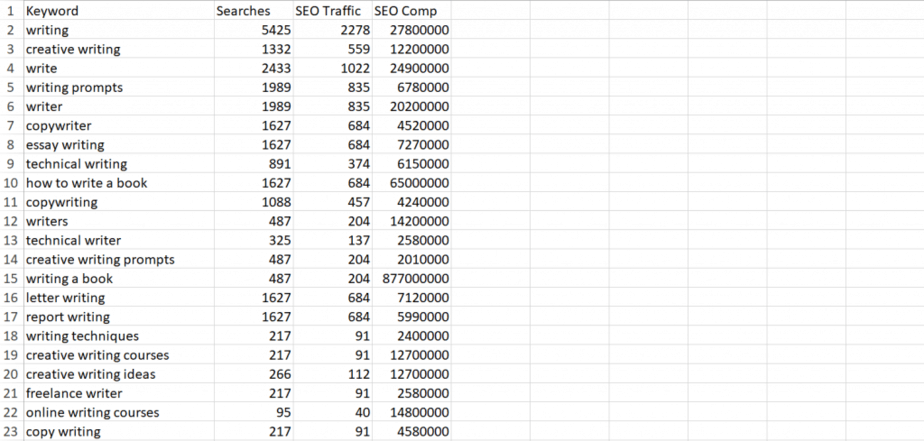 Grab All of the Above at a BIG Discount Today!
has been added to your cart!
have been added to your cart!
Wait! I Forgot to mention…BONUSES!!
For the first 50 buyers of this Writing for Online Audience Premium PLR Package, if you grab this PLR deal right now, you'll also get these FAST-ACTION BONUSES for a limited time only!
Bonus 1
Writing Tips Made Easy Ebook and Squeeze Page with Master Resell Rights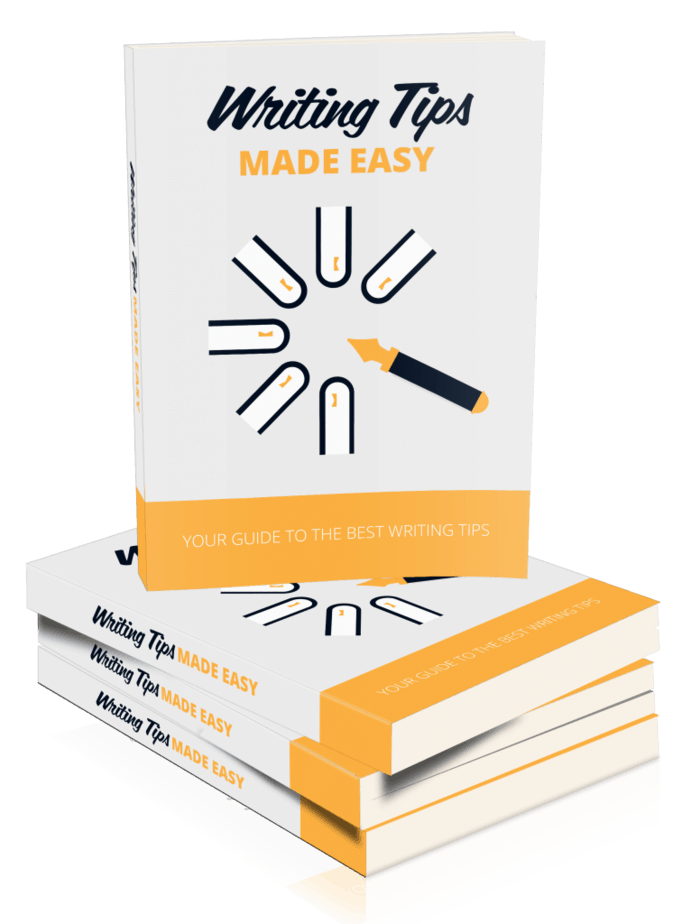 Package Details:
Total File Download Size:
5.52 Megabytes (MB)
Bonus 2
10 Top Quality Ghostwriting PLR Articles and Tweets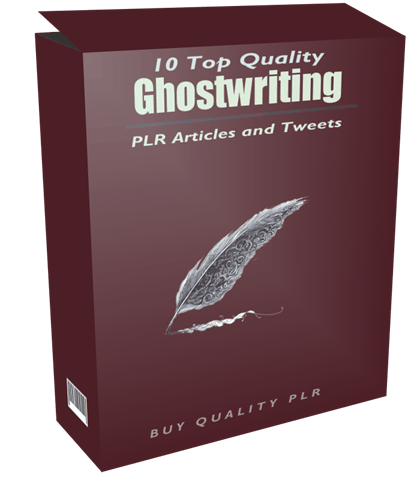 Here are the titles of the 10 Ghostwriting Articles:
How Much Can Ghostwriters Make?
How to Find Ghostwriting Gigs
How to Gain Experience as a Ghostwriter
How to Protect Yourself as a Writer
How to Write a Winning Proposal as a Ghostwriter
Tips for Being a Successful Ghostwriter
Tips for Collaborating with the Client as a Ghostwriter
What Is Expected of a Ghostwriter?
What Skills and Qualities Do Ghostwriters Need?
Who Hires Ghostwriters?

Bonus 3
Quality Copywriting Hacks PLR List Building Report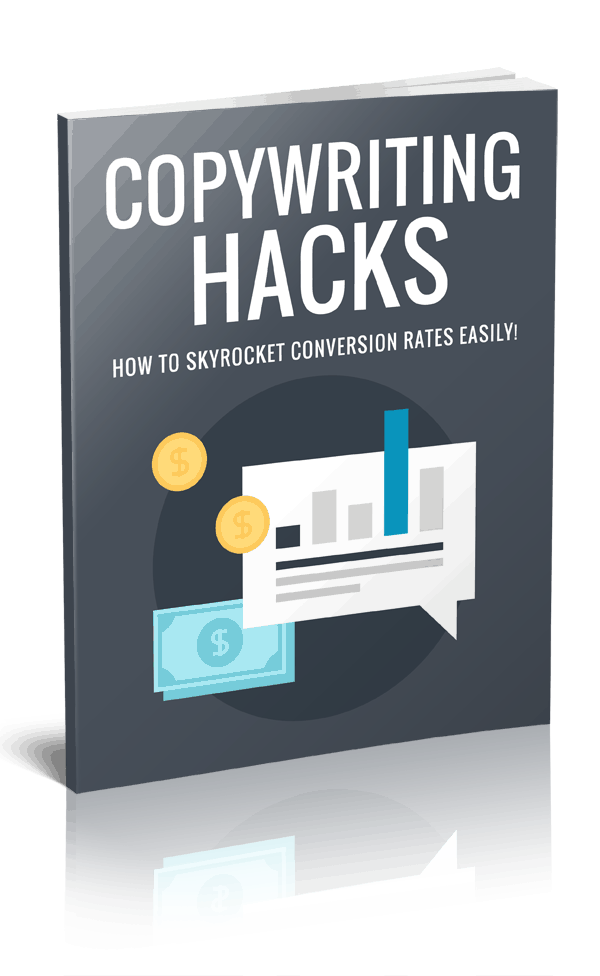 Package Details:
Download File Size – 1.33 MB
Total Word Count: 3400+ Words
Word Doc Format – Source File And PDF
eCover Graphic – Jpeg Format
Bonus 4
Top Quality Freelance Writing PLR Email Course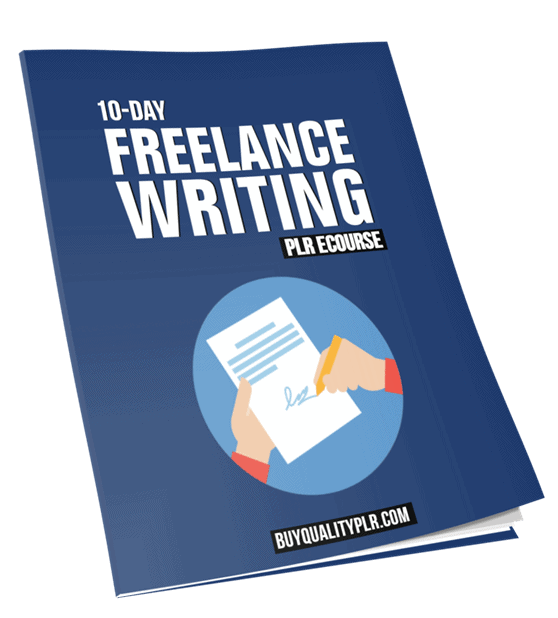 Below are the Freelance Writing that you are going to learn:
Things to consider when choosing a topic to write about
Tips for conducting research
Outlining your content
Getting down to writing
How to Structure an eBook
Tips when adding visuals to your content
Content publishing options
Getting feedback from clients
Beyond articles – improving client retention
Mistakes to avoid when starting as a writer
Bonus 5
Copywriting Done For You Marketing Templates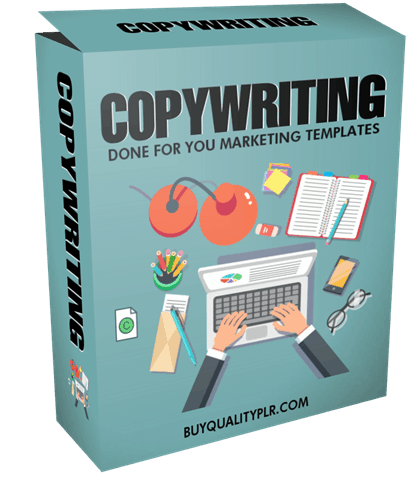 Package Details
Insiders Guide
Swipe Files
Remember these FAST-ACTION BONUSES will go away soon, so get the best deal by jumping off the fence and secure your bonuses while they're still available!