Mindful Eating Premium PLR Package - High quality mindful eating PLR product including ebook, report, articles and lots more. Over 48 000 words of done-for-you mindful eating PLR content ready to be used to grow your business and educate your audience. This mindful eating PLR Pack includes fast-action bonuses for the first 50 buyers only.
#mindfuleating #mindlesseating #mindfuleatingideas #mindfuleatingbenefits #mindfullivingtips #overeating #foodaddiction #foodcravings #mindfuleatingguide #junkfood #mindfuldiet #dieitng #healthyfood #healthyeating #foodwithdrawal #bingeeating #healthydiet #eatingdisorders #crashdiets #addictivefoods #dietcontent #foodblogging #dietblogger #dfyplr #dfycontent #dfyemails #plremails
Mindful Eating Premium PLR Package – Featuring Over 48 000 Words of Done-For-You Evergreen Health and Fitness Content.
Attention: Health, Fitness and Wellness Entrepreneurs
Done for You Premium Diet/Fitness PLR Product on a
EVERGREEN Topic:
Mindful Eating!
Dear online business owner, When it comes to top Diet and Fitness searches, the Mindful Eating is one of the most searched-for topics online.
It's safe to say that Mindful Eating have spawned an entire industry of blogs, health/fitness courses, and products.
This is where my premium done for you Mindful Eating PLR Package comes in. Its a high quality everyday guide to Mindful Eating to help your customers avoid overeating, ending food addiction and banishing cravings.
Everything is done for you – from the main Mindful Eating PLR info product to your social media updates – its simply up to you to add your branding and firmly establish yourself in this lucrative health and fitness niche.
Introducing The…
Mindful Eating Premium PLR Package
Featuring Over 48 000 Words of High Quality Mindful Eating Content Ready To Be Used In Your Business!
This high quality Mindful Eating PLR package covers the hugely popular health and fitness niche. Health and Fitness is evergreen and will always be. This Mindful Eating PLR content package is well-written by an experienced copywriter and comes with full private label rights so you can edit it, put your name on it, put your brand on it and sell it and use it to build your list of raving fans.
has been added to your cart!
have been added to your cart!
Here's everything you'll get in the Mindful Eating MEGA PLR Package…
Main eBook: "The Everyday Guide to Mindful Eating – Avoid Overeating, End Your Junk Food Addiction & Banish Cravings"
(3882 words, 19 pages, 7 images)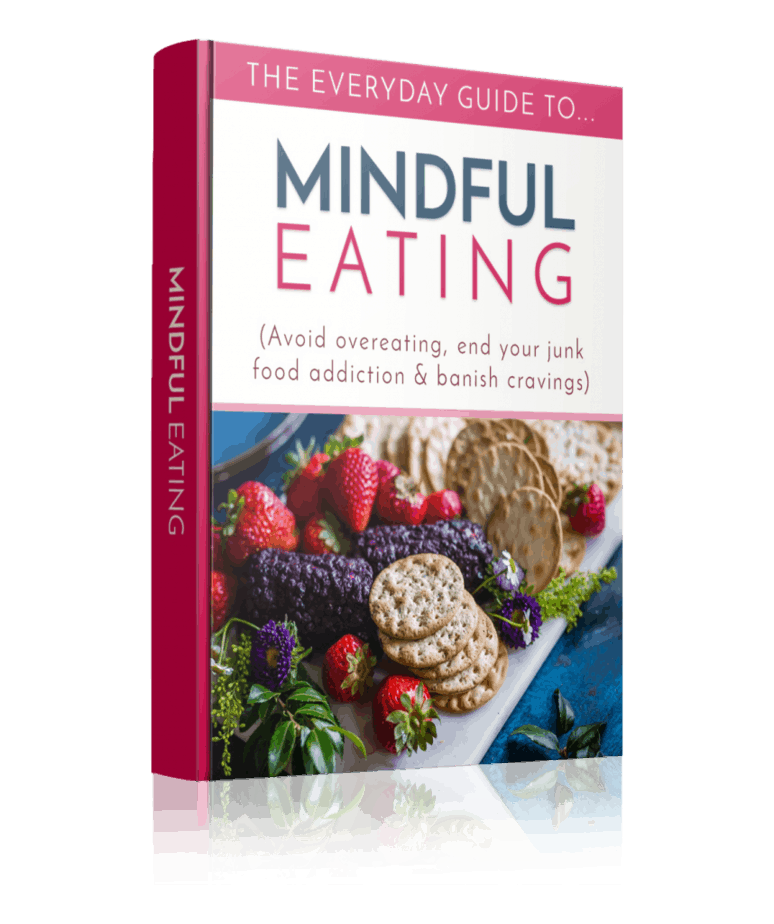 A look inside the Mindful Eating Premium PLR eBook:

Mindful Eating PLR Editable Ecovers:

Table of Contents for the Gluten Free PLR Ebook:
Introduction: What is Mindful Eating?…………………………………………….. 3
The Dangers of Mindless Eating………………………………………………………. 4
It's About Being Aware, not Perfect!……………………………………………….. 5
Why Junk Food is So Addictive & Why We Overeat………………………….. 7
How Junk Food Affects Your Brain…………………………………………………… 8
Emotional Reasons for Junk Food Addiction & Overeating……………… 10
The 6 Pillars of Mindful Eating……………………………………………………… 12
Nutritional Principles of a Healthy, Mindful Diet………………………………. 14
The Benefits of Mindful Eating……………………………………………………… 15
Understanding The 7 Different Types of Hunger…………………………….. 16
Discovering How Much Food You Really Need……………………………….. 18
Being Mindful While You Eat………………………………………………………… 19
Dealing with Withdrawal, Cravings and Slip-Ups……………………………. 21
How to Live and Move Mindfully to Complement Your Diet……………. 22
Mindful Living Tips……………………………………………………………………… 23
Take it One Step at a Time…………………………………………………………… 24
Sample Content for the Mindful Eating Premium PLR Ebook:
The word "mindfulness" is misunderstood by some people. It is not a word commonly used in everyday conversations, so it's understandable if you may not be entirely sure about what it means. Mindfulness is simply…
"The quality or state of being conscious or aware of something."
How many times have you been in a rush when eating, and you just scarfed your food down in a hurry? Have you ever woken up late, rushed around to get ready for work, flying out of the house in a hurry and pulling into a fast food drive-through to grab your breakfast because it was quicker than preparing one at home? Unfortunately, these things happen.
We say unfortunately because this is not a very mindful way to eat.
You are not being conscious or aware of how you are eating, what you are eating, and your mindset and emotions as you eat. You are eating while you are stressed out. Stress leads to inflammation and inflammation can cause your digestive system to work improperly. So when you are stressed out as you are eating, even if you eat healthy food, your body does not process it properly.
The Dangers of Mindless Eating
Research tells us that when you do not consciously pay attention to your entire eating experience, and eat "in the moment", you promote unhealthy conditions such as:
Becoming overweight
Obesity
Dancer
Diabetes
Heart disease
When you don't take a conscious approach to nutrition, what you eat and how you eat, and the environment you are eating in, you also raise your risk of developing neurological disorders and health problems from brain fog to Parkinson's disease, and memory loss to Alzheimer's.
That's why it is so important to understand how to eat with mindfulness.
That is exactly what this report is going to help you do. In it, you will learn just exactly why junk food can be so incredibly addictive. You may have tried to put down certain foods you know are unhealthy, but found it nearly impossible to do so. Don't beat yourself up, this happens because of the intentional way food manufacturers "build" unhealthy food. They want you to be addicted to their products, and they don't really care that their food is costing you your mental and physical health.
You will also discover the psychological side of overeating and food addiction. You may have a lot of good knowledge about how you should eat for health. Yet you may find yourself turning to "bad food" again and again. Why does this happen if you know what foods and eating behaviors are good and bad for your body? In many cases, poor eating habits are tied to emotional reasons, so we will look at exactly just what emotional eating is, and how you can get a handle on it.
We will introduce you to the amazing benefits of mindful eating, and you will find out that there are actually several different types of hunger. Determining what type of hunger you experience allows you to win and if you should be eating. You will additionally learn how to spot triggers that lead to bad eating behaviors, and the exact processes, tips and tricks that allow you to be mindful before and during your meals.
Note: The above content is just a snippet of the ebook.
has been added to your cart!
have been added to your cart!
Mindful Eating Tips Checklists :
(406 words, 3 pages) 

A look inside the Mindful Eating Premium PLR Checklist

Mindful Eating PLR Editable Ecovers:

Short Report: "Train Your Brain to Hate Junk Foods"
(1,948 words, 9 pages)

A look inside the Train Your Brain to Hate Junk Foods PLR Report

Overeating Questions Checklists :
(406 words, 3 pages) 

A look inside the Overeating Questions Premium PLR Checklist