Live Video Premium PLR Package - High quality live video PLR product including ebook, checklist, emails, articles and lots more. Over 20k words of ready-to-go live video PLR content that you can rebrand and use to grow your business.
#livevideo #videostreaming #videoediting #videomarketing #videocontent #livestream #livestreamingcontent #livevideoplr #livevideocontent #plrvideocontent #livestreaming #livevideostreaming #videoplr #videostreams
Live Video PLR Package – Featuring Over 20 000 Words of Done-For-You Evergreen and Premium Live Video PLR Content.
Attention: Internet Marketing, Online Business & Home Biz Entrepreneurs
Done for You Premium Online Marketing/Home Business PLR Product on a EVERGREEN Topic:
Live Video!
Dear online business owner, When it comes to digital marketing and work from home searches, Live Video is one of the most searched-for topics online.
It's safe to say that Live Video Streaming has spawned an entire industry of blogs, courses, books and products.
This is where my premium done for you Live Video PLR package comes in. It's all about teaching your customers how to use live video.
Everything is done for you – from the main info product to your social media updates – it's simply up to you to add your branding and firmly establish yourself in this lucrative online business niche. PLR video marketing is hot and evergreen and is just growing bigger and bigger as more people prefer watching videos on reading in the 20th century.
Introducing The…
Live Video Premium PLR Package
Featuring Over 20 000 Words of High Quality Live Video PLR Content Ready To Be Used In Your Business!
This high quality Live Video PLR package covers the hugely popular internet marketing niche. Internet Marketing is evergreen and will always be. This Live Video PLR package is well-written by an experienced copywriter and comes with full private label rights so you can edit it, put your name on it, put your brand on it and sell it or use it to build your list of raving fans.
has been added to your cart!
have been added to your cart!
Here's everything you'll get in the Live Video MEGA PLR Package…
Main eBook: Cashing in on the Power of Live Video

(4,370 words, 21 pages, 9 images)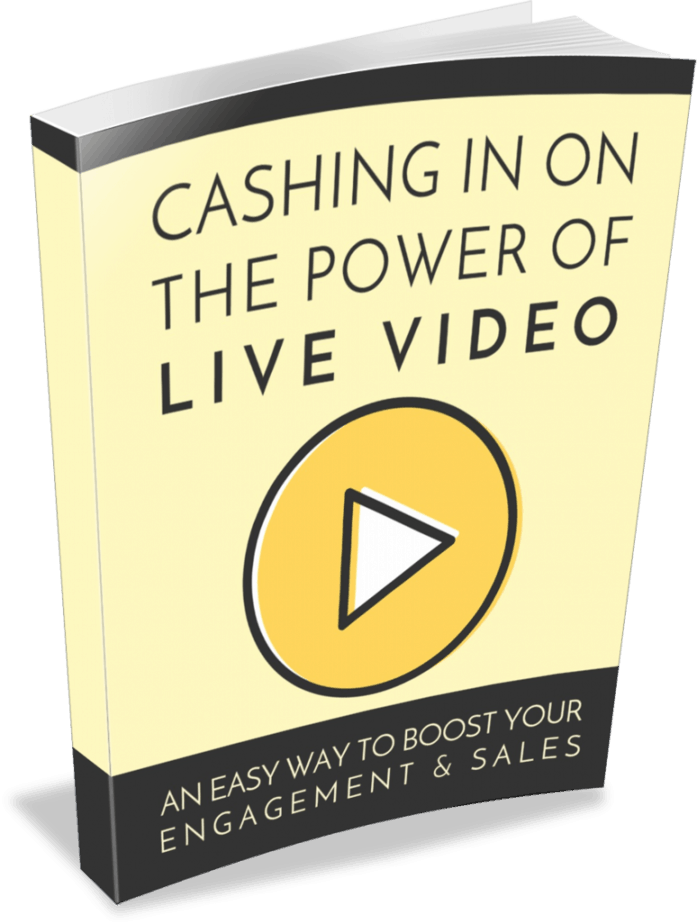 A look inside the Live Video PLR eBook:

Table of Contents for the Live Video Premium PLR Ebook:
Introduction………………………………………………………………………………. 3
Why Live Video Streaming Should Be Part of Your Marketing Plan…………………………………………………………………………………………….. 6
Live Video Can Become Recorded Video…………………………………………….. 8
Web Surfers Are Viewing Live Content More Than Ever Before…….. 8
Where to Go Live……………………………………………………………………… 10
Tools You Need to Go Live……………………………………………………….. 11
Microphones………………………………………………………………………………………….. 11
Cameras………………………………………………………………………………………………….. 12
Video Editing Software………………………………………………………………………… 12
Live Streaming Content Ideas…………………………………………………. 14
Planning Your First Live Stream……………………………………………… 15
How to Get Viewers on Your Live Stream……………………………….. 17
Making the Most of Your Live Videos………………………………………. 18
Create a Video Course………………………………………………………………………….. 18
Build a FAQs Library…………………………………………………………………………….. 18
Showcase a Happy Client Story………………………………………………………….. 19
Publish Recorded Versions of Your Live Videos … Everywhere!…. 20
Use Your Videos for Lead Magnets…………………………………………………….. 20
The Wrap-Up – Taking Action………………………………………………….. 21
Sample Content for the Live Video PLR Ebook:
What sticks with you better, the information you absorbed from a blog post you read, or what you learned from the last video you watched? Even if you love reading, as many people do, the human brain tends to prefer moving images to static text. When you watch your favorite sporting event, you are viewing action and processing it visually. If you miss a big game and have to read about it later to find out what happened, there is just not the same excitement as there is when you view the action itself.
This is because, like the old saying goes, a picture is worth 1,000 words.
Actually, science has proven that a picture is roughly worth about 60,000 words. This is because your brain processes images about 60,000 times faster than it does text. Video is also processed virtually instantly, as opposed to text. Even if a video clip lasts just 1 second, your brain processes all that is going on immediately. This is not what happens when you read text, because your brain has to string together individual letters to make words, words to make sentences, sentences to make paragraphs, and so on.
As a marketer, the natural ability of the human mind to prefer images and video over text should make you very excited. The incredible speed at which the human mind processes visuals means that even a very short video is more likely to be remembered than the most in-depth blog post. This is because science tells us a full 93% of all human communication is visual in nature. As much as 90% of all the data and information which is sent to your brain is visual.
Concerning live streaming video as opposed to recorded video, the "right now" aspect of this media creates a sense of urgency and scarcity in the minds of your prospects. They feel that if they don't tune in when you are broadcasting live, they are missing out on something. Even if you let them know a recording will be available later, your prospects, clients and customers prefer to view the live event, because this makes them a part of the process.
There is no denying that live video streaming connects with your audience in a way that text, images and recorded video can't.
The goal of this report is to drive home the idea that you absolutely must have room in your marketing plan for live video. This short report will give you some statistics and figures which should have you chomping at the bit, ready to start delivering your own live video sessions. You will discover the where and how of live streaming video, so you can spend your time where most of your prospects are spending theirs.
We will take a look at the tools you need to create the best possible streaming video experience. In case you don't have any idea what you should be streaming live, in this report you will learn some simple sources of topics and ideas you can cover in your videos.
Since you need eyeballs in front of your video content, we will show you how to put virtual butts in your seats, and how to plan your first live stream video session so you focus on the content, and not the butterflies in your stomach. Finally, you will discover best practices for getting the most mileage from your videos, so your live streaming sessions pay off for you and your audience, so much so that your viewers can't wait for your next video stream.
Let's get started with your video streaming education by absorbing some convincing facts and figures that point to live video as the preferred web traffic media type currently, and in the future.
Note: The above content is just a snippet of the ebook.
has been added to your cart!
have been added to your cart!
Checklist: Live Video Checklist
(477 words, 3 pages) 

A look inside the Live Video Premium PLR Checklist

5 Emails/ Blog Posts:
Topic: How to Feel More Confident on Camera
Email 1 – How to Feel More Confident on Camera
Email 2 – Make a Plan
Email 3 – Practice Makes Perfect
Email 4 – Other Useful Video Tips
Email 5 – Dont Forget the Tech
Live Video PLR Emails Total Word Count: 1775 Words
Live Video Email Content Sample:
Email 1 – How to Feel More Confident on Camera
Bloggers, online entrepreneurs, social media users like Facebook and YouTube, and in general anyone that makes videos, usually start out feeling less than confident when in front of the camera. Usually however over time in front of the camera, confidence begins to build. But, there are a few tips that can make that confidence happen quicker, which we will uncover over the course of this email series.
Tip 1 – Be Yourself
There is a certain calming effect that helps build your confidence if you act on camera as you do off camera. Don't try to be someone you are not. Your audience will pick up on that immediately (and let you know about it too). Unless the requirement requires otherwise, dress in clothes you feel are the most comfortable and fits the occasion. For women, do your normal make-up and hair preparation routine. Avoid gaudy heavy make-up or outlandish hair styles. Your message will come through better to your audience if you just be yourself.
One question asked by people new to making videos is "What do I do with my hands?" Here again, act natural and don't stiffen up. If you are holding something, that will keep your hands occupied; if not, just either lay them on the desk or table if sitting down, or let them hang naturally by your side if standing. Use them at appropriate times to interject hand gestures as this will increase the importance of your message and helps the video flow more naturally. And don't forget to wave goodbye at the end of the video if it is appropriate and fits the message you are trying to send.
One area you may not want to be yourself is smiling. If you are not a very "smiley" person naturally, you may want to smile more when on camera. Smiling does two things: It makes you feel less nervous while on camera, and it puts your audience at ease if they see you are at ease and appear to be having fun.
has been added to your cart!
have been added to your cart!
Live Video PLR Articles:
4 Reasons to Go Live on Facebook or Instagram – 406 words
How Live Video Helps You Connect With Your Audience – 391 words
How to Get Over Your Fear of Live Video – 407 words
How to Get More People to Attend Your Facebook and Instagram Live Videos – 390 words
How to Reuse and Repurpose Content from Your Live Video – 417 words
Live Video PLR Article Sample:
4 Reasons to Go Live on Facebook or Instagram
You might feel a bit nervous or anxious about the first time you go live on social media, but this is definitely a feature worth investing some time and effort in. There are many different benefits and advantages for your blog/website if you go live on social media, and here are just a few of the reasons you should.
1. Remind your followers about you
When you go live, your followers will get a notification letting them know this. As a result, it allows people who wouldn't otherwise make a point of visiting your page to check out your live video. For example, somebody may have been following you for quite a while but have not engaged with your content for some time. A notification that you have gone live is less full-on than a message straight from you, but still allows them to engage if they want.
2. Videos are more engaging than other content
Rather than posting text and images, you will gain a lot more attention by posting a video. While you can post a video that you have already filmed, it's definitely worthwhile having a go at live videos as this is more catchy and engaging that pre-recorded videos. People love the idea that something could go wrong with your live video, and that they are watching something at the exact moment it is happening. Statistics show that people are likely to spend 3-4 times as long watching a live video that a pre-recorded video, which means your audience is engaged with you for much longer.
3. It's easy and accessible
It's incredibly easy to start a live video on either Facebook or Twitter, and if things aren't going well, you can just take it down and start again. Once you remove the video, nobody will be able to continue watching it, and they won't be able to find the previous content that you have filmed either.
4. It allows participates to engage in real time
Rather than commenting and sharing after the video has been recorded, edited and posted, people watching the video are able to content in real time and share their thoughts and opinions. If this is a challenge that you are doing, you will be able to get encouragement and support from your followers, while you might be carrying out a task that requires some input from your audience, therefore live filming would prove to be very useful.
Social Media Posts and Images:
5 Shareable Social Media Inspirational Images (PLR)

16 Social Media PLR Posts (for sharing on Twitter or Facebook)

9 Royalty Free Images

Images of All Products Reviewed
Live Video Keyword Research Pack

has been added to your cart!
have been added to your cart!
Bonus:
11 Expanding with Live Streaming PLR Articles
Expanding with Live Streaming PLR Articles Sample:
Expanding Your Business Through Live Streaming Video: An Introduction
Hello, and welcome to our blog post series on expanding your business through live streaming video. Video is one of the most popular forms of content consumed on the Internet, but can also be one of the most daunting for business owners. This series hope to remove some of the factors holding you back from using live streaming video so you can boost your business and profits.
What exactly is live streaming video?
When we refer to live streaming video (LSV), we are talking about streaming video in real time. It could be viewed on your social media page, website, or any number of streaming services. While live streaming video can be used for a variety of reasons, in this series, we will be focusing on using LSV for marketing purposes.
Now, let me introduce our guest blogger, Carlie Langston. Over the next couple of weeks, Carlie will be talking to us about live streaming video as well as how to use it to market your business. I'll let Carlie take it from here.
Thank you. As mentioned, my name is Carlie and I love online video. I use it all the time to market my clients' products. I create both pre-recorded and live videos. Pre-recorded is great, but there is just something about the excitement of a live stream that can really help enhance your business.
I mean, don't get me wrong, YouTube is awesome and I think you should use it. You should definitely record some, if not all, of your live streams and post snippets on YouTube in order to drive more traffic to your business. However, if you have ever been to a live event like a conference or trade show, you will know how thrilling it can be to experience the event in real time.
Live events can create a real buzz around your business, but of course, not everyone can attend. Offering live streaming is the next best thing. It allows you to connect with your target audience, show what you have to offer, and make them eager to learn more.
Speaking of eager to learn more, in this series, we will be discussing a dozen, or so, different aspects of LSV, including:
What equipment you will need to start creating LSV
How to build a fan base with LSV
How to make money directly and indirectly with LSV
and more. Be sure to check back for the next blog post in this series.
Video Production and Editing Made Easy PLR Report
Video Production and Editing Report Sample:
If you want to produce high-quality content with videos, then you want to educate yourself as much as possible first. That is because the world of video production and editing is complex and vast. If you take the time to learn just a little first before you get started, you will feel less frustrated and overwhelmed in the long run. The quality of your content will improve while you gain a wider audience.
Know Your Why
Before you create a video, it's important to think about why you are making the video and who exactly you are creating it for. Who do you want to watch your video, and why? This may sound obvious, but it is often overlooked.
Many video creators have a passion for something and want to share that passion with others, so they get right to it, producing video after video, not seeing much growth or viewership. This is because they are overlooking their reason for making these videos in the first place. You may have a passion for something, but why do you feel the need to make videos and share your passion with others?
Overlooking this message prevents you from marketing your videos successfully and often results in content that isn't very clear on its message. With that in mind, there are a few things you can do to help figure out your why so you can develop better quality videos and attract more viewers.
Imagine Your Audience
Before you create any part of the video, think about who you want to watch it. Imagine all the details you can think about this person.
How old are they? Where are they from? What do they do for a living? What kind of hobbies do they have? Are they introvert or extrovert?
Another way of doing this is to develop buyer personas for each video you make. This is often used when marketing products. Businesses will design their "perfect customer" and then create a product tailored to their exact needs or ideals and interests.
Once that product is created, it is marketed to those similar people they created. If you imagine your audience before you create the video, you will be sure what you are developing next will be something they want to watch.
Narrow Down the Topic
You can have a variety of ideas, but it's always best to make sure each video you create is niched down or narrowed down to one topic. This helps deliver a clear message, and you can market your videos more precisely.
It will also allow you to create the video more easily and faster as you have a clear plan that you want to achieve for your viewers. If you are having trouble narrowing it down, think about who is going to watch the video. What do you want from them? How do you want them to respond? Are you solving a problem for them? Are you selling something?
After you answer those questions, you can create the video.
This is basically like creating the hook of the video. In the first 10 seconds of the video, you want your audience to know precisely what they will get from the video. Then after you tell them, you show them. If they like what you have to say, they will stay around and keep watching. You promised something within those 10 to 20 seconds, so you better deliver.
Determine the End before You Start
Knowing your why also means knowing how you want your video to end. You hooked your audience; now how do you want it to end and how do you want them to feel? Having the beginning and then the ending figured out first before you fill in the body allows you to make sure all the information you are providing is valuable to both the hook and the ending. If you don't, you may find yourself adding in information that is not useful or may confuse your viewers.
Overall, knowing your why is the foundation of every successful video. It is basically like creating a business plan for each video.
Essential Equipment for Video Production
Creating a video not only takes work, but it also requires a few things before you can get started. Unfortunately, this is not a hobby or career that can take off without setting a budget and buying equipment first.
The following are a few essentials you need to get started:
Camera
You can't get started if you don't have anything to record with. There are so many options to choose from: DSLR, camcorder, webcam, or even your smartphone.
Grab All of the Above at a BIG Discount Today!
Wait! I Forgot to mention…BONUSES!!
For the first 50 buyers of this Live Video Premium PLR Package, if you grab this PLR deal right now, you'll also get these FAST-ACTION BONUSES for a limited time only!
has been added to your cart!
have been added to your cart!
Bonus 1
Video Marketing Essentials PLR Lead Magnet Front End and Upgrade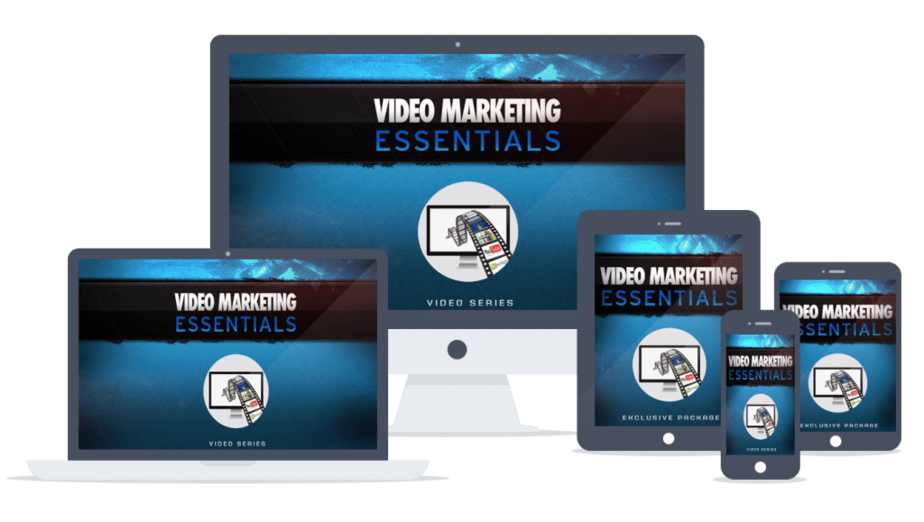 Product Details:
Report File Formats: DOC, DOCX, PDF
Viewable With: Any PDF Reader (Online and Offline)
Report Word Length 3,000+ Words of High Quality Content
Pages In Report: 15 Pages Total (Formatted)
Video File Format: MP4​​​​​
Videos In Series: 5 Total Videos
Video Series Total Length: 21 min 48 Seconds
File Size: 259MB
Bonus 2
Video Marketing Profit Kit Sales Funnel with Master Resell Rights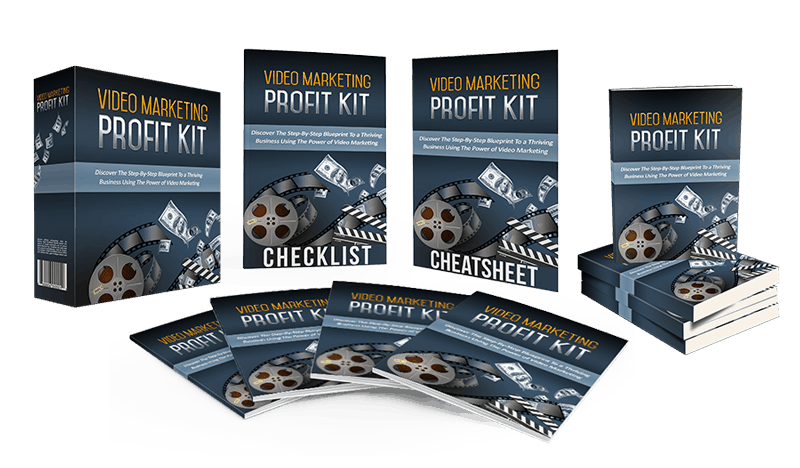 Package Details:
Module 1 – Ebook
Module 2 – Checklist
Module 3 – Resource Cheat Sheet
Module 4 – Mindmap
Module 5 – Sales Page
Module 6 – Promo Email Swipes
Module 7 – Lead Magnet
Module 8 – Squeeze Page
Module 9 – Articles Pack
Module 10 – Graphics Pack
Advance Video Course:
Module 1 – Videos
Module 2 – Upsell Page
Module 3 – Special Report
Module 4 – Autoresponder Messages
Module 5 – JV Toolbox
Module 6 – Social Media Swipes
Module 7 – Viral Quotes
Module 8 – Keywords
Module 9 – Blogs & Communities
Module 10 – Feature Images
Module 11 – Audios
Total File Download Size:
114 Megabytes (MB)
Bonus 3
10-Day Video Marketing for Shy People PLR ECourse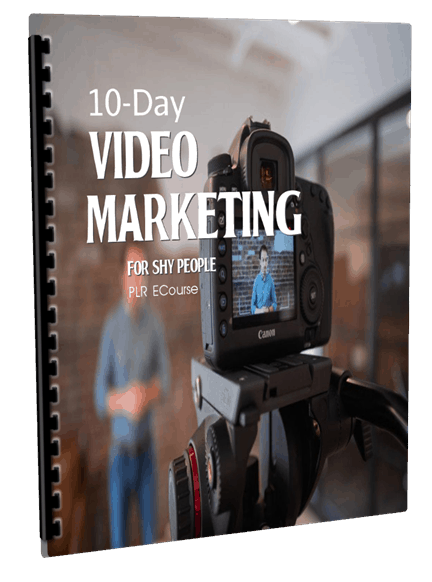 Package Details:
10 Marketing for Shy People Email Messages (Text Format)
Download File Size – 200 KB
Bonus 4
Modern Video Marketing Sales Funnel with Master Resell Rights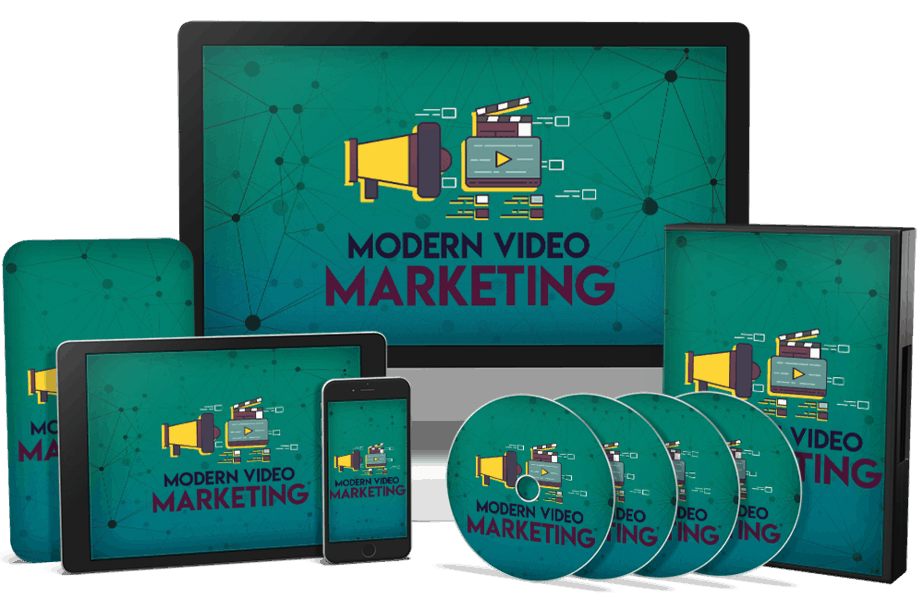 Package Details:
Module 1 – Training Guide
Module 2 – Cheat Sheet
Module 3 – Mindmap
Module 4 – Resource Report
Module 5 – Sales Letter and Thank You Page
Module 6 – Sales Video
Module 7 – Legal Pages
Module 8 – Graphics
Module 9 – Quality Articles
Module 10 – Banners
Module 11 – Promotional Email Swipes
Module 12 – High Quality eCovers
Module 13 – Social Media Images Pack
Advance Video Course:
Module 1 – Training Videos
Module 2 – Sales Page
Module 3 – Legal Pages
Module 4 – Sales Video
Module 5 – Affiliate Page
Module 6 – Promotion Email Swipes For The Upsell
Module 7 – Squeeze Page
Module 8 – Giveaway Report
Module 9 – Graphics
Module 10 – Audios
Total File Download Size:
294 Megabytes (MB)
Bonus 5
Video Marketing PLR Pack