Comfort Eating Premium PLR Package - High quality comfort eating PLR product including ebook, giveaway report, articles, emails, keyword research, bonuses and lots more. Over 39 000 words of done-for-you comfort eating PLR content that is well written and ready to be used in your business to educate your audience. We're also giving away fast-action bonuses to the first 50 buyers of this PLR comfort eating package.
#comforteating #eating #eatingplr #proteinplr #recipesplr #foodplr #healthydiet #dietplr #menuplr #menuplanning #healthymeals #healthydiet #healthylifestyle #healthcontent #eatinghabits #whentoeat #weightloss #eatingforweightloss #diet #changingyourdiet #dietchange #dietchanges #improveyourdiet #betterdieting #eatingawareness #emotionaleating #stopcomforteating #stresseating #comfortfood #comforteat #eatingguide #eatingcourse #happierlife #healthierlife #uncomfortableemotions #dopamine #feelingbetter #ebooksplr #articlesplr #contentsplr #plrleadmagnets #plrlistbuilding
Comfort Eating Premium PLR Product Package – Featuring Over 39 000 Words of Done-For-You Evergreen Health/Fitness Content.
Attention: Health, Fitness & Wellness Entrepreneurs
Done for You Premium Health PLR Product on a EVERGREEN Topic:
Comfort Eating!
Dear online business owner, When it comes to top Health and Fitness searches, the Comfort Eating niche is one of the most searched-for topics online.
It's safe to say that Health and Fitness has spawned an entire industry of blogs, health/fitness courses, and products.
This is where my premium done for you Comfort Eating PLR Package comes in. Its all about teaching your customers How to Stop Comfort Eating & Finally Shift That Weight.
Everything is done for you – from the main PLR diet info product to your social media updates – its simply up to you to add your branding and firmly establish yourself in this lucrative health and fitness niche.
Introducing The…
Comfort Eating Premium PLR Package
Featuring Over 39 000 Words of High Quality Health and Fitness Content Ready To Be Used In Your Business!
This high quality Comfort Eating PLR package covers the hugely popular health and fitness niche. Health and Fitness is evergreen and will always be. This Comfort Eating PLR content package is well-written by an experienced copywriter and comes with full private label rights so you can edit it, put your name on it, put your brand on it and sell it and use it to build your list of raving fans.
Here's everything you'll get in the Comfort Eating MEGA PLR Package…
Main eBook:"How to Stop Comfort Eating (& Finally Shift That Weight)"
(4,448 words, 18 pages, 7 images)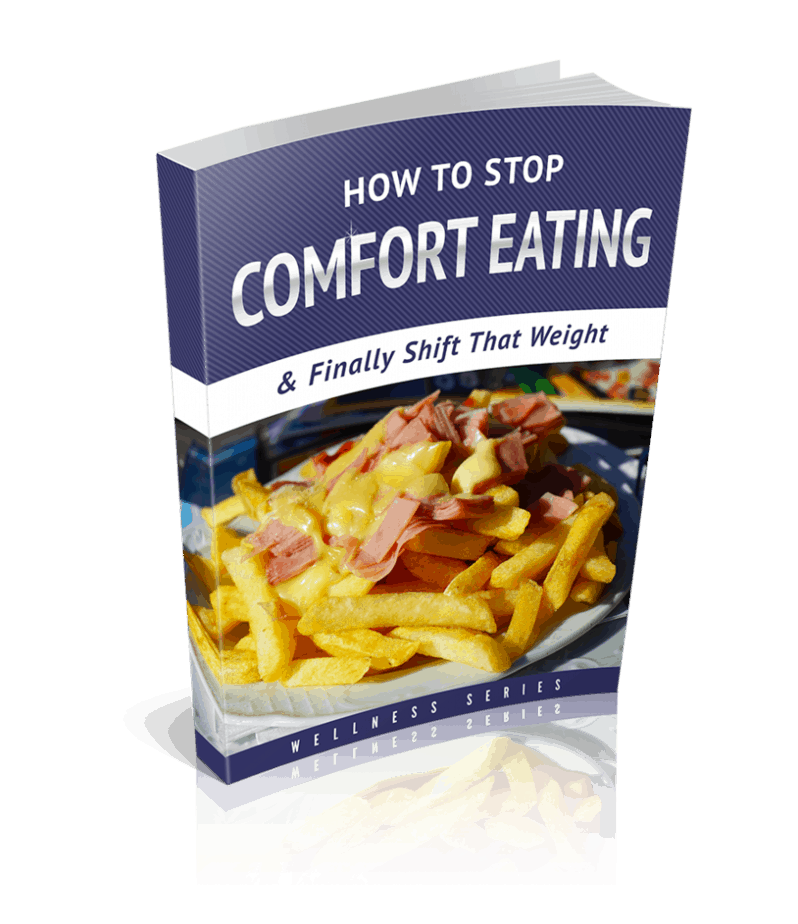 A look inside the How to Stop Comfort Eating Premium PLR eBook:

Table of Contents for the How to Stop Comfort Eating PLR eBook:
Introduction – What is Comfort Eating?………………………………… 3
Why Do We Engage in Comfort Eating? What Causes It?………. 5
Step #1 Creating a Sense of Awareness Around Your Eating Habits…………………………………………………………………………………….. 7
When do you eat? When do you eat during the day?……………………. 7
What are you feeling before you decide to eat?……………………………. 8
Do you decide to eat or is it automatic and unconscious?…………… 8
How to create an awareness habit around your eating………………. 9
Find Other Ways to Treat What's Causing Your Discomfort. 12
It's Time to Improve Your Diet……………………………………………. 14
Changing Your Diet………………………………………………………………………….. 15
Success Doesn't Happen Overnight…………………………………….. 17
Sample Content for How to Stop Comfort Eating PLR eBook:
Introduction – What is Comfort Eating?
How often do you find yourself eating when you're not hungry? Most of us reach for food for comfort, and we're usually not aware of it. Comfort eating is exactly what it sounds like. It's when you eat to feel better.
You may be sad, angry, or stressed, and eating relieves those feelings – at least for a little while. It's important to point out that most of us eat for comfort once in a while. It's not "bad" to eat food for comfort.
However, it can become a problem if it's:
The only way that you try to deal with your uncomfortable emotions.
Unconscious and you're not aware of your actions. You're not making a decision to comfort eat, you're responding without thinking.
Chronic and you comfort eat every day, maybe even several times a day.
In this guide we're going to take a look at what causes comfort eating and how you can begin to be more conscious, deliberate, and in control of your eating. You may still have those emotions and experiences, but comfort eating will eventually be left behind. You'll no longer turn to food as a solution because, let's face it, food doesn't solve the problem, right? If you're stressed, a bowl of ice cream doesn't get rid of the thing that caused the stress. In fact, that bowl of ice cream can worsen your ability to manage stress.
Let's get started living a happier and healthier life right now.
Note: The above content is just a snippet of the ebook.
Short Report:"Emotional Eating Triggers to Watch Out For"
(1,744 words, 9 pages, 4 images)

A look inside the Emotional Eating Triggers to Watch Out For PLR Report:

Product Reviews:
"The Binge Code: 7 Unconventional Keys to End Binge Eating & Lose Excess Weight" by Alison Kerr – 410 words
AmazonBasics High-Density Round Foam Roller  – 400 words
AmazonBasics Neoprene Dumbbells  – 403 words
BalanceFrom GoYoga – 398 words
Body Xtreme Fitness Whole Body 3D Vibration Platform – 402 words
Product Comparison Review:
Top 5 Diet Journals – 1136 words
5 Emails/ Blog Posts:
Topic: How to Follow Your Body's Real Hunger Signals
Email 1 – Welcome to How to Follow Your Bodys Real Hunger Signals email series – 221 words
Email 2 – The difference between real and emotional hunger – 325 words
Email 3 – Getting in tune with your body – 324 words
Email 4 – Learning about foods – 378 words
Email 5 – Are you hungry or really just thirsty – 288 words
Comfort Eating Email Sample Content:
Email #2 – The difference between real and emotional hunger
Welcome back. As the title indicates, in this email we are talking about hunger and specifically the difference between actually being hungry and thinking that we are hungry when really we are trying to feed another hunger – our emotions. Many people seek out food when they are stressed out emotionally. That is why it is called comfort food, and while it is comforting in most cases the food chosen is high-calorie and full of saturated fat, sodium and sugar … which is why it is comforting, but not good for you.
A hunger scale can be a good indication as to your real hunger. When you think you are hungry and want to eat, measure your hunger level before and after you eat against this scale:
1-Starving, weak, dizzy
2-Very hungry, cranky, low energy, lots of stomach growling
3-Pretty hungry, stomach is growling a little
4-Starting to feel a little hungry
5-Satisfied, neither hungry nor full
6-A little full, pleasantly full
7-A little uncomfortable
8-Feeling stuffed
9-Very uncomfortable, stomach hurts
10-So full you feel sick
Before you eat, you should be at a 3 or 4. If you are at a 1 or 2, you have waited too long before eating and consequently may have a tendency to overeat. Once finished eating, a 5 or 6 is acceptable. Anything higher and either you were not hungry in the first place or you ate too much.
To get to a 5 or 6, your meal should be a balance of complex carbohydrates, protein and fat at a ratio of 50%, 30% and 20% respectively as a starting point. You can adjust those numbers as time goes on and you see where you are at as far as losing weight.
In the next email, we are going to discuss how to get in tune with your body and learn what the signals it is sending you really mean.
High Quality Comfort Eating PLR Articles:
5 Stress Relief Techniques to Help Avoid Overeating – 404 words
Behavioral Signs of Emotional Eating –  390 words
Do Hormones Cause Stress Eating? – 401 words
How Getting Too Hungry Can Cause You to Overeat – 397 words
How Stress Contributes to Overeating – 393 words
How to Prioritize Self-Care to Stop Overeating – 397 words
How to Stop Eating Out of Boredom – 412 words
Is Comfort Eating a Sign of Depression? – 377 words
Is Stress Eating a Disorder? – 372 words
Physical Signs of Emotional Eating – 381 words
Psychological Signs of Emotional Eating – 399 words
The Difference Between Emotional Vs. Physical Hunger – 405 words
What is Binge Eating? – 357 words
What is Comfort Eating? – 411 words
What is Mindless Eating? – 417 words
Why Do People Comfort Eat? – 394 words
Why Hating Your Body Can Lead to Overeating – 404 words
Why Junk Food Makes You Feel Good – 396 words
Why Tiredness Can Contribute to Overeating – 404 words
Why You Can't Stop Emotional Eating – 400 words
Comfort Eating PLR Article Sample:
Do Hormones Cause Stress Eating?
Stress is often tied to overeating, and the reasoning is actually quite simple. When our bodies are stressed or tired, the brain automatically sends a stronger signal to the brain that tells us to eat something. Of course, that's rarely the correct respond.
Cortisol, the stress hormone, often leads to weight gain in adults. When stress is combined with comfort eating, that weight gain can be even more noticeable. The hormonal balance of one's body is very intricate, but to keep things simple, the short answer is that stress is most certainly connected to some (not all) cases of comfort eating.
What's interesting is that, in the short-term, a bout of stress can actually shut-down your appetite. When you first begin to experience stress, your body will have your nervous system send a message to the adrenal glands, which tells the kidneys to pump out adrenaline. This adrenaline then triggers your "fight or flight" response, and this revved-up psychological state of survival that dates back to our ancient ancestors will temporarily put your desire to eat on hold.
That's why food is usually the last thing someone wants when they have butterflies in their stomach before a performance or when they are anxiously awaiting some sort of big news. However, if the stress continues, the body goes into overdrive in the other direction. That's when the cortisol is released, which instantly increases your appetite. It can also increase your motivation in general, especially your motivation to eat.
When your stress ends, the cortisol levels will fall again, but it can happen that stress levels get stuck "on" in your body and your cortisol levels remain elevated. That's a situation where medical intervention would most certainly be required to address the issue and help you come up with a proper solution for your elevated cortisol levels, not short of appetite suppressants and anxiety medication.
So, is stress really big concern regarding your eating habits? One Finnish study featuring more than 5,000 men and women linked obesity to stress-related eating in women, but not in men. However, men are still at risk for the potential of stress eating even though it is much more prevalent in women.
Meditation, exercise, and social support can help you get to the root of the problem by enabling you to conquer your stress. In turn, negative eating habits associated with that stress should come to a halt.
Browse for more Healthy Eating PLR article packs at BuyQualityPLR.com
Social Media Posts & Images:
5 Shareable Social Media Graphics (PLR)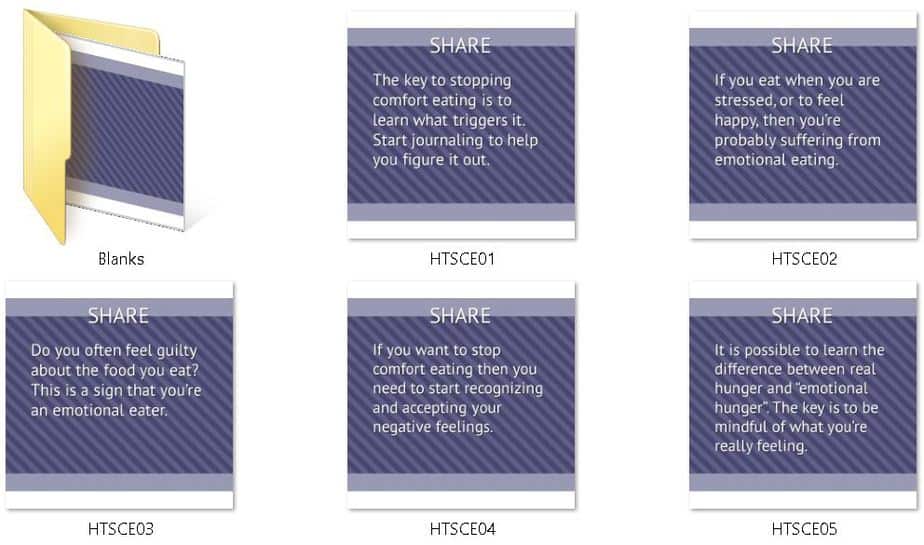 5 Shareable Social Media Inspirational Images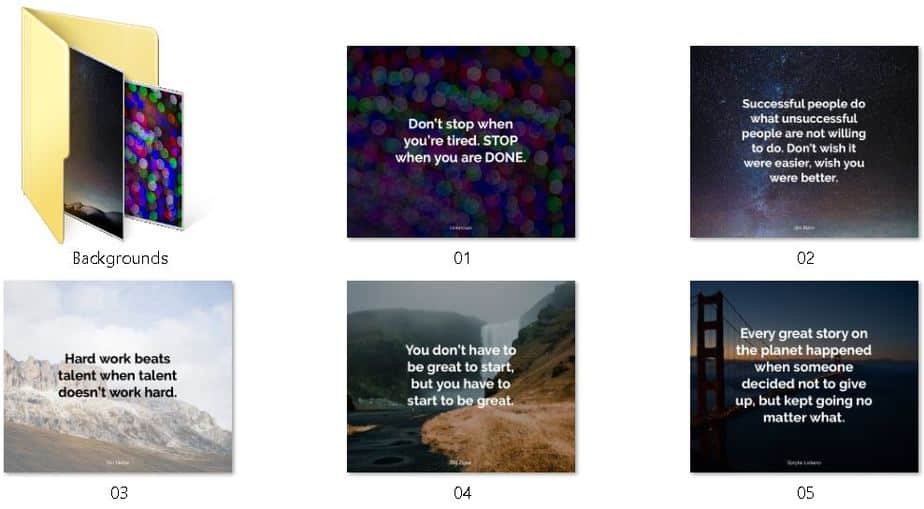 20 Social Media Posts (for sharing on Twitter or Facebook)