Burn More Calories Premium PLR Package - High quality Burning Calories PLR pack including ebook, report, articles, emails, social posts and lots more. Over 47 000 words of done-for-you Burning Calories PLR content ready to be used to grow your business and educate your audience about burning more calories.
#calories #caloriesplr #foodplr #dietplr #exerciseplr #eatingplr #cardioplr #weightloss #mealsplr #mealplanning #walking #metabolism #burncalories #fitnessblogger #plrcontents #plrarticles #fitnessmarketing #healthcontent #caloriecontrol #plr #fitness #cardio
Burn More Calories Premium PLR Package Premium PLR Package – Featuring Over 47 000 Words of Done-For-You Evergreen Fitness and Exercise Content.
Attention: Health, Fitness and Wellness Entrepreneurs
Done for You Premium Fitness PLR Product on a
EVERGREEN Topic:
 Fitness and Exercise!
Dear online business owner, When it comes to top fitness and exercises searches, the Burning Calories is one of the most searched-for topics online.
It's safe to say that fitness and exercises has spawned an entire industry of blogs, fitness and exercise courses, and products.
This is where my premium done for you Burn More Calories PLR Package comes in. Its all about teaching your customers How to Burn More Calories the fast, easy and effective way.
Everything is done for you – from the main exercise PLR eBook to your social media updates – its simply up to you to add your branding and firmly establish yourself in this lucrative fitness niche.
Introducing The…
Burn More Calories Premium PLR Package
Featuring Over 47 000 Words of High Quality Fitness and Exercise Content Ready To Be Used In Your Business!
This high quality Burning More Calories PLR package covers the hugely popular fitness niche. Fitness and exercising is evergreen and will always be. This Burning Calories PLR content package is well-written by an experienced copywriter and comes with full private label rights so you can edit it, put your name on it, put your brand on it and sell it and use it to build your list of raving fans.
has been added to your cart!
have been added to your cart!
Here's everything you'll get in the Burn More Calories MEGA PLR Package…
Main eBook:"How to Burn More Calories"
(5,230 words, 22 pages, 9 images)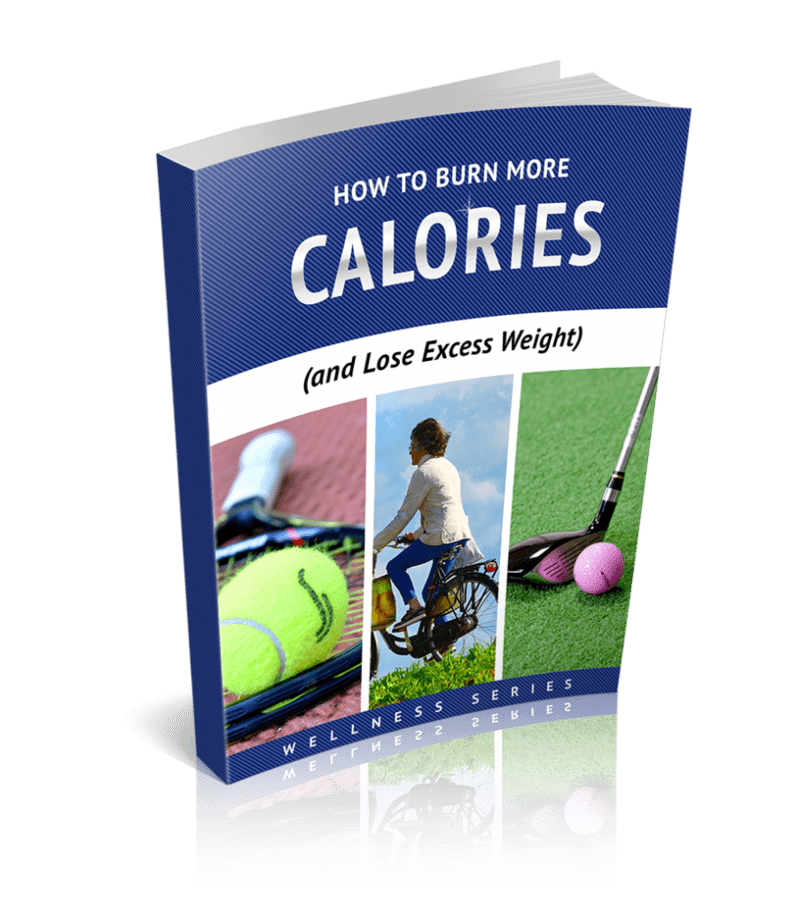 A look inside the Burn More Calories Premium PLR eBook:

Table of Contents for the Burn More Calories PLR eBook:
Introduction………………………………………………………………………….. 3
The Definition of a Calorie……………………………………………………………….. 3
The Numbers Game……………………………………………………………………………. 3
Practice Calorie Control………………………………………………………… 5
Not All Calories are Created Equal………………………………………………….. 5
Starvation Doesn't Work…………………………………………………………………… 5
Portion Control…………………………………………………………………………………… 6
Three Meals a Day, or More?……………………………………………………………. 7
How Many Calories Do We Really Need Each Day?………………………. 7
Negative Calorie Foods……………………………………………………………………… 7
Choose Your Meal Pattern………………………………………………………………… 8
Drinking Plenty of Water………………………………………………………………….. 8
Cold and Alternating Showers…………………………………………………………. 9
Intermittent Fasting………………………………………………………………………….. 9
Burn Calories with Activity…………………………………………………. 11
Walking……………………………………………………………………………………………… 11
Jogging……………………………………………………………………………………………….. 12
Cycling/Spinning……………………………………………………………………………… 12
Calisthenics………………………………………………………………………………………. 12
Swimming…………………………………………………………………………………………. 13
Weight Training……………………………………………………………………………….. 13
Kettlebells…………………………………………………………………………………………. 15
Yoga……………………………………………………………………………………………………. 16
Dancing……………………………………………………………………………………………… 16
Aerobics…………………………………………………………………………………………….. 17
HIIT…………………………………………………………………………………………………….. 17
Tabata………………………………………………………………………………………………… 17
Kickboxing/Shadow Boxing…………………………………………………………… 17
Tai Chi………………………………………………………………………………………………… 18
Cardio versus Strength Training…………………………………………………… 18
Boosting Your Metabolism………………………………………………….. 21
Avoid Sugar………………………………………………………………………………………. 21
Aim for Protein………………………………………………………………………………… 22
Avoid Unhealthy Fats………………………………………………………………………. 22
Go with Your Gut……………………………………………………………………………… 22
Final Thoughts…………………………………………………………………………………. 22
Sample Content for The Burn More Calories PLR eBook:
Introduction
Anyone who has ever tried to lose weight has heard the word calories.  But what are calories, and what role do they play in gaining and losing weight? Above all, how can we burn more calories in order to slim down, or maintain a healthy weight so we don't become obese?
The Definition of a Calorie
A calorie is a unit of energy from the food we eat and the beverages we drink. Think of them as the fuel that powers all of the functions in our bodies. When we burn as many calories as we consume, we maintain our weight, hopefully a healthy weight.  If we burn more calories than we eat, we can lose weight. If we eat more calories than we burn, we start to gain weight.  We need to burn calories, or cut back on the number we consume, in order to lose weight.
The Numbers Game
Unfortunately, the numbers are not in a dieter's favor. It takes 2,000 extra calories to gain a pound. However, it takes 3,500 calories burned in order to lose a pound. This means it is almost twice as hard to lose weight as it is to gain it.
For those already practically starving themselves to try to slim down, this numbers game can be really hard. The only real solution is a weight loss strategy using multiple tactics which we'll be discussing in this report.
Note: The above content is just a snippet of the ebook.
has been added to your cart!
have been added to your cart!
Short Report:"10 Foods That Have More or Less Calories Than You Think"
(2,040 words, 11 pages, 6 images)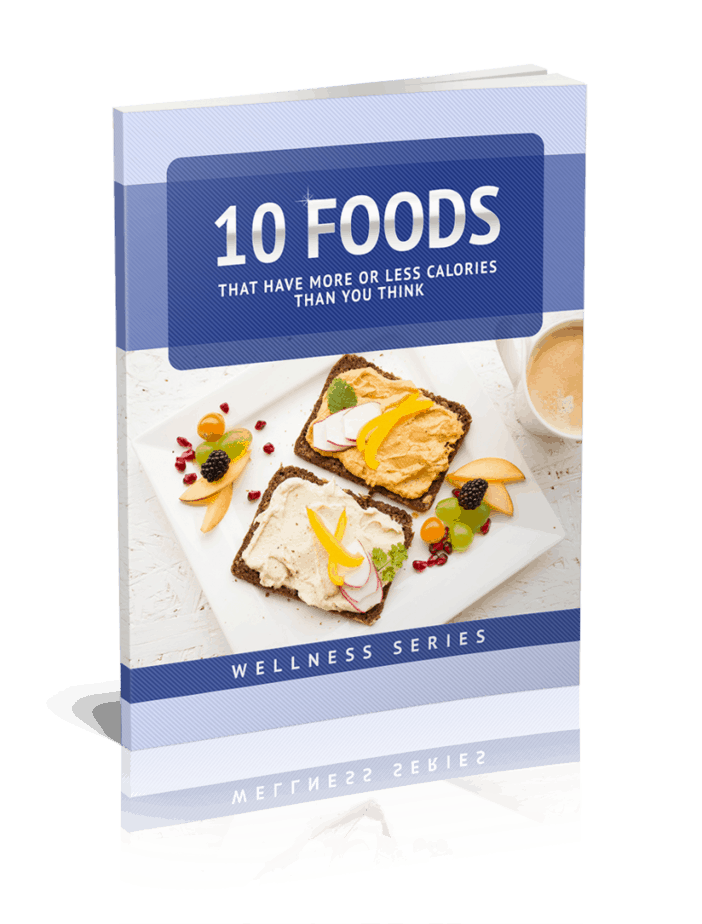 A look inside the 10 Foods That Have More or Less Calories Than You Think PLR Report:

Browse for more food PLR contents at BuyQualityPLR.com
Product Reviews:
LETSCOM Fitness Tracker with Heart Rate Monitor  – 437 words
More Than Yesterday – My Daily Food and Activity Journal – 459 words
Smart Fat by Steven Masley – 372 words
Sport2People Running Pouch Belt  – 439 words
Super Exercise Band 7 ft. Long Latex Free Resistance Bands – 416 words
Product Comparison Review:
Top 5 Calorie Counting Apps – 1025 words
5 Emails/ Blog Posts:
Topic: Calorie Counting: The Basics
Email1-Welcome to Calorie CountingThe Basics – 312 words
Email2-What is a Calorie – 375 words
Email3-Calories in vs Calories Out in Regard to Weight Loss – 279 words
Email4-Calculating Your Calorie Needs – 388 words
Email5-How to Burn Calories – 467 words
Burn More Calories Email Sample Content:
Email #5 – How to Burn Calories
Welcome to the last lesson in this ecourse. As we saw, we know how to calculate the number of calories we need to burn to offset the number consumed with an end goal of creating a 500-calorie-per-day deficit.
One thing we have not discussed yet that burns calories, but is out of your control, is something called the thermic effect of food. It is basically the number of calories burned during the digestion process of food. Generally speaking, it accounts for about 10% of the number of calories consumed. So, if your AMR is 2,000 calories, your thermic effect of food is around 200 additional calories burned.
As far as activity level, which factors into your AMR, it is important to know different types of exercises burn different amounts of calories. And not only does the type of exercise itself burn different amounts of calories, but the intensity (how hard you do it) and the duration (how long you do it) also affects the number of calories burned.
In addition, age, body composition, ambient temperature, fitness level, diet, sleep and oxygen intake all affect the number of calories burned for a specific exercise at a set duration and intensity. When figuring our AMR, we kept it simple by using an activity levels like light, moderate, very active and extra active to pick the factor. For comparison purposes let's look at some of the more popular exercises and see how the intensity and duration affect the calories burned.
Take for example cycling. Using 150-pound person as our standard, stationary bike cycling for 30 minutes at a moderate level burns 286 calories. Drop the intensity level down to slow while keeping the duration the same burns only 218 calories.
Walking on the other hand done for 30 minutes at a slow intensity burns 107 calories. Up the intensity to brisk and keep the duration the same increases the calories burned to 136. Brisk is defined as still being able to carry on a conversation while walking. However if you play racquetball instead of walk, you burn almost as many calories in half the amount of time – 125 calories per 15 minutes.
If you are looking for a good outdoor winter sport, try cross-country skiing at a moderate level. A 30-minute ski burns 286 calories or the same as indoor stationary bike cycling.
So if you want to refine the number of calories burned through exercise, you can do an online search for an exercise calorie calculator. Just plug in the information requested and select the exercise, intensity and duration level.
Well, it is time to bring this ecourse to an end. I hope you have learned something about counting calories and can use this information to tailor a counting program for yourself. Bye!
High Quality Burn More Calories PLR Articles:
3 Top Calorie Counting Apps – 372 words
5 Foods That Are Roughly 100 Calories – 407 words
4 Foods with Very Low Calorie Counts – 405 words
5 Foods with the Most Hidden Calories – 423 words
Are There Certain Foods That Can Burn Calories? – 357 words
How Does the Body Burn Calories? – 418 words
How Hard Should You Workout to Burn the Most Calories? – 407 words
How to Boost Your Metabolism – 354 words
How to Burn More Calories at Work –
How to Burn More Calories When Working Out – 438 words
How to Cut Down on 100 Calories a Day – 418 words
How to Figure Out How Many Calories You Need Per Day – 426 words
How to Track How Many Calories You're Eating at Restaurants – 396 words
How to Track Your Daily Calorie Intake – 379 words
How to Understand Calorie Numbers on Food Packaging – 410 words
What is a Calorie? – 379 words
What is Metabolism? – 390 words
What Role Do Calories Have in Weight Loss? – 405 words
Which Exercise Burns the Most Calories? – 405 words
Why You Don't Always Lose Weight Even if You Exercise – 387 words
Burn More Calories PLR Article Sample:
Are There Certain Foods That Can Burn Calories?
Did you know it takes 25 calories for your body to digest 100 calories worth of protein? In fact, your body uses calories every time it has to digest something, and that has led nutritionists to some great discoveries. While it takes fewer (about 15) calories to process the same number of fat or carb calories, your body will be burning at least a little bit every time you eat something.
Along these same lines, some have begun listing up "negative calorie foods" that require more calories to fully digest them than they contain. Celery and some berries are at the top of these lists, grapefruit and carrot follow soon after. Tomatoes, cucumbers, and watermelons are also on these lists–but does that mean you could treat eating these foods as a sort of digestive exercise?
Nutritionists aren't so sure about that just yet, but these health foods do come with plenty of tasty benefits that make them worth adding them to your regular meal plan. It's also worth noting a few other foods that can be enjoyed to help speed up your metabolism overall, which will help your body burn calories even when you're not moving by raising your basal metabolic rate (BMR).
Green tea is touted as one of the best things you can consume in order to speed up your metabolism. That means, if it holds true, drinking a cup or two a day could mean increased fat burning around the clock. Chili pepper and other spicy foods are said to do the same, and these low calorie options are a fantastic way to make your meals more interesting anyway.
Seaweed is yet another powerhouse claiming to boost your metabolism, and regular consumption of everything from fatty and filling avocado to legumes and cinnamon will definitely get your metabolism revved up and burning more.
Of course, behavioral tendencies also factor into your metabolism's speed. How often you exercise and even how much muscle mass your body contains will impact your metabolism's effectiveness. For max efficiency, look to eat healthy, move more, and build muscle. The more muscle you build, the more fat you'll lose.
Browse for more fitness PLR article packs at BuyQualityPLR.com
Social Media Posts & Images:
5 Shareable Social Media Graphics (PLR)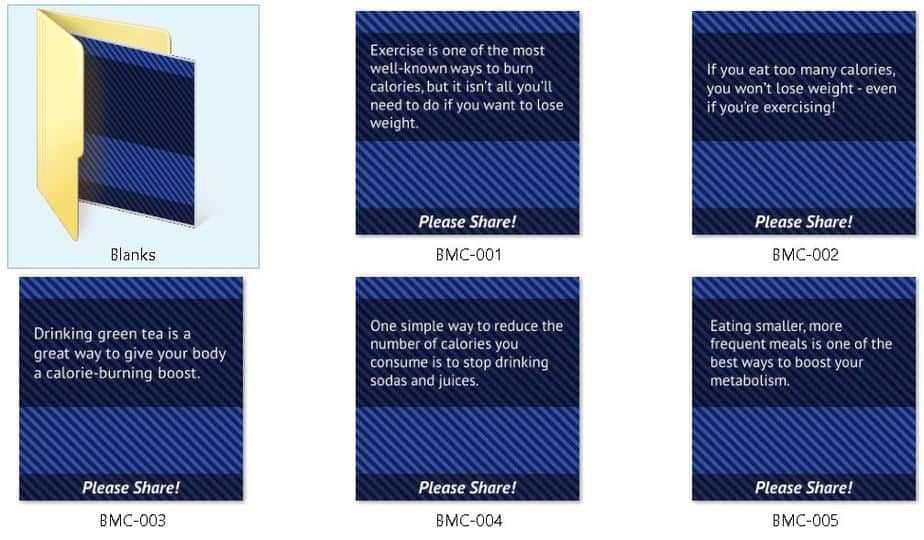 5 Shareable Social Media Inspirational Images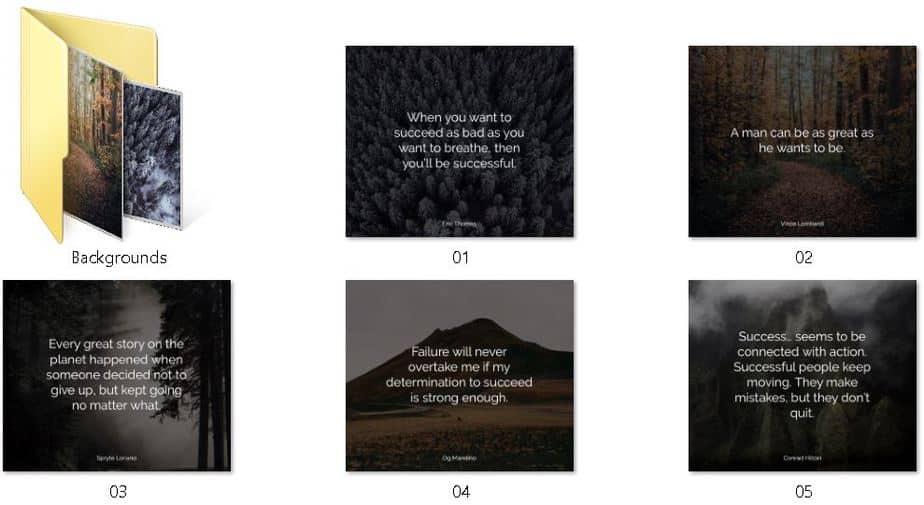 20 Social Media Posts (for sharing on Twitter or Facebook)

16 Royalty Free Images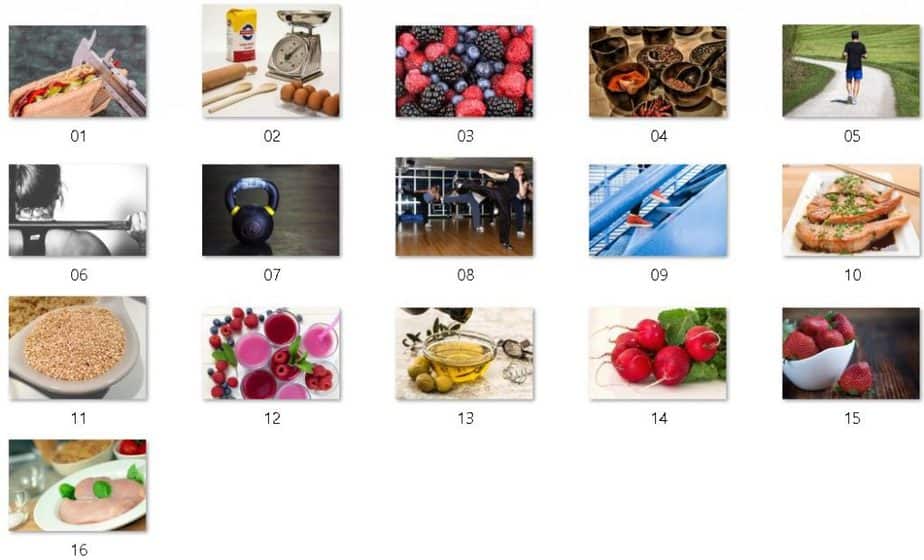 Images of All Products Reviewed

Burn More Calories Keyword Research Pack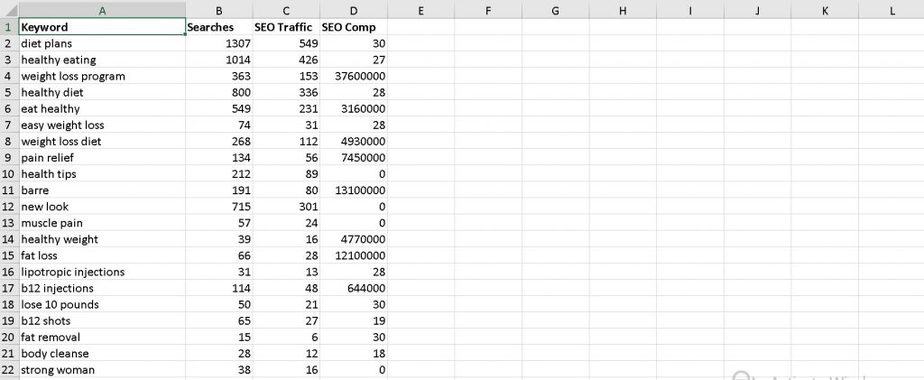 Bonuses:
Calorie Burning Ideas PLR Checklist – 819 words
The Calorie Burning PLR Checklist is available in .TXT and Word Doc format
The Calorie Burning PLR Checklist Article Sample:
Checklist of Calorie Burning Ideas
If you're getting started losing weight or simply trying to be healthier, one of the things you may have considered are calories and how to burn them. There are many ways that you can burn extra calories, and not all of them are difficult or complex. Let's take a look at some of the ways that you could start to burn those extra calories.
Drink more water
Drinking more water throughout the day will help you to burn extra calories. Water doesn't contain any calories at all, so you don't have to worry about them taking up any of your calorie allowance. As well as helping you to maintain your overall health, drinking more water is a great way to begin burning those extra calories.
Take the stairs
Almost every building has at least one flight of stairs. Even if you don't need to get any higher than the ground floor, you can still use the stairs as a quick way of burning some calories. Even after you've stopped walking up and down the stairs, if you're still feeling out of breath, your body will still be burning the calories behind the scenes.
Lift weights
If you only have a set amount of time to do exercise each day, consider how you might be able to incorporate some weight-lifting into your routine. You can either focus solely on weight lifting, or allocate just a portion of the time to this form of exercise. Strength training is one of the best ways to keep burning calories long after you have finished exercising. It is thought that calories are still being burned up to 48 hours after you've finished your workout.
Decrease stress
Having too much stress can greatly affect your body and how many calories you are burning. Stress could mean that you end up eating too much, or you simply are prohibited from losing weight at the speed you would like. Taking precautionary measures to keep stress away, such as practising meditation and seeing a therapist, can help you to maximize how many calories you burn.
Get enough sleep
Without enough sleep, your body can feel bloated, tired and fatigued. It can also increase your stress levels and prevent you from losing weight. If you want to burn as many calories as possible, it's important to think of all the ways that you can improve your lifestyle and keep your body as healthy as possible. Sleeping enough each night can help you to do this. The standard required amount is 7-8 hours, but you may need more than this. A key indicator that you are not getting enough sleep is tiredness even when getting the required amount. Some people need to sleep for longer in order to maintain their health.
Chew chewing gum
Some people argue that chewing gum can make you more hungry since it prepares your stomach for the next meal. However, chewing gum is a great way to keep yourself away from eating food when you are bored or feeling restless. Giving yourself something to chew can prevent you from making unhealthy choices, but be aware that you could feel a little bit hungrier for your next meal. You should not, however, eat more, but rather maintain moderate portion sizes.
Don't skip breakfast
Saying no to breakfast could result in consuming more calories throughout the day. It also means that there is a delay in kick-starting your metabolism for the day, resulting in less calories being burned during the day than they would if you had eaten breakfast. If you rush in the morning to get to work, take some breakfast with you to work or eat during your commute. You can also choose foods which are easier to consume, such as smoothies, yogurt or overnight oats.
Take a bath
Some hea