Winning Webinars 14 Day PLR Guide 20 000 Words - Premium Quality Profitable Webinars PLR Guide with Salesletter and Graphics. This Webinars PLR course package of ten tools and resources will show you exactly how to impress your audience, fill your webinar seats, and generate loads of post-webinar sales!
#webinars #webinartips #webinarideas #winningwebinars #webinarplatform #webinartopics #profitablewebinars #socialmediaplatforms #webinarblogging #paidadvertising #onlinewebinars #designyourwebinar #webinarprofits #webinarmarketing #onlinepromotions #webinarguide #webinarguide #webinarpromotion #webinarpromotions #webinarscript #webinarslides
Winning Webinars 14 Day PLR Guide 20k Words
If You've Ever Wanted to Create a Highly Profitable Webinar, But You Didn't Know Where to Start… Here's Your Solution!
This package of ten tools and resources will show you exactly how to impress your audience, fill your webinar seats, and generate loads of post-webinar sales! Take a look…
Some time back I asked a client of mine how many webinars he's planning to run this year.
He looked down. He shuffled his feet. "None," he sheepishly replied.
"None?" I cocked an eyebrow.
"None," he confirmed.
I pressed him on this. I couldn't believe what he was telling me. This is a guy whose business depends on him positioning himself as an authority in his niche. He needed that connection.
Sure, he was distributing ebooks, doing guest blogging, had a presence on social media, and he was trying to get his name out in other ways. But he wasn't doing webinars. And I knew it was going to kill his business sooner or later. His competitors were doing webinars, and his clients were going to start taking notice.
Because you know what?
In today's social-media-driven business climate, trying to market your business without webinars is like trying to drive a car without wheels!
Darn thing will make a lot of noise, but you won't get anywhere fast!
So this is what I told my client, and this is what I'm going to tell you too…
Here Are Five Reasons Savvy Marketers Everywhere Use Webinars – And Why You Should Too…
Webinars are great lead-generation tools. People who are willing to spend 30-90 minutes of their time with you tend to be well-qualified prospects, which makes your webinar list very valuable!
Webinars are great for relationship-building. Whether you want to introduce yourself to a niche, establish yourself as an authority, or just develop better relationships with your market, a webinar is a great way to do it.
Webinars are great preselling tools. You get anywhere from 30 to 60 minutes to warm your audience up and put them in a buying state of mind… you can bet they'll hit the "buy now" button just as soon as the webinar is over!
Webinars enjoy a high perceived value. That means they're value much more than your run-of-the-mill ebook, so people will pay more attention to your webinar than to just about any other type of information!
Holding a webinar is a fast way to create a product. You prep for your webinar, you spend 30-90 minutes delivering the content, and then you'll have a recording that you can sell or distribute for months or years to come!
Point is, there are a lot of GREAT reasons to do webinars. But there are also a lot of potential problems holding you back… right?
My client gave me a few reasons why he didn't do webinars. I talked to others who weren't doing them either. And here's what I kept hearing:
I have no idea where to start.
I don't know what sort of platform to use to run the event.
I don't know how to create an hour-long event.
I don't know if I could get enough sign ups to make it worth my while.
It all seems very overwhelming.
I can't imagine that anyone would want to listen to me for an hour.
Maybe some of those reasons sound familiar. Maybe you have some of your own reasons for not doing webinars. Maybe you don't even know the reason why you haven't hosted your own webinar yet…
But I do know one thing – you WANT to do them. You wouldn't be reading this if you didn't want to start enjoying the big list and profits you can generate from doing webinars.
And that's where I come in. I'm going to shortcut the learning curve and give you the tools and resources you need to create webinars the fast, easy and profitable way!
has been added to your cart!
have been added to your cart!
Introducing Winning Webinars: A Stunning Collection Of 10 Super-Useful Templates, Swipes, Checklists, How-To Guides and More That Makes Creating Your Own Webinars Faster, Easier and More Profitable Than Ever Before!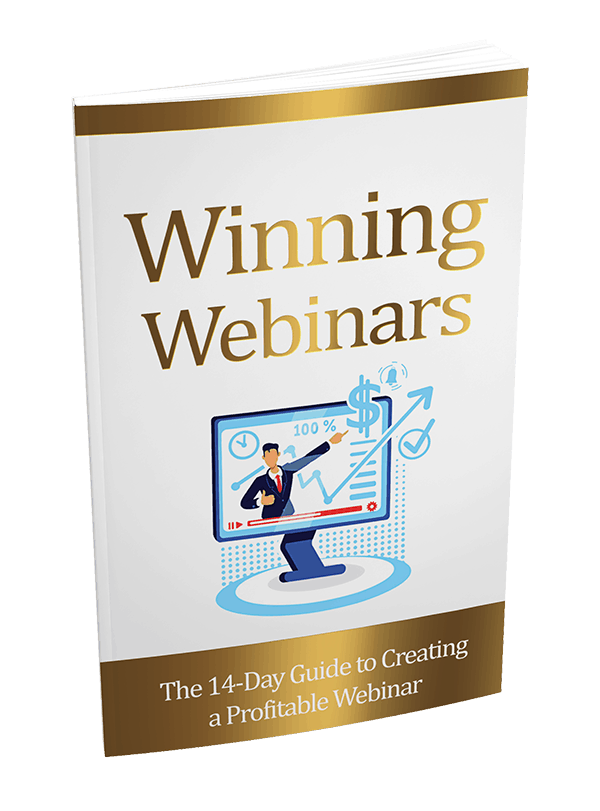 These 10 tools make light work of creating a webinar. You'll get everything from help with creating your webinar script and slides, to marketing tips to fill your webinar seats!
End result? A bigger list, more sales, and more revenue flowing through the backend of your business!
If you're liking the sounds of those benefits, then take a look at exactly what you get inside this exciting package of 10 tools and resources…
WINNING WEBINARS REBRANDABLE PLR COURSE (20 000+ WORDS OF PREMIUM PLR CONTENT) – Includes Salesletter
This PLR pack of premium course content includes another never-before-released digital PLR course product which includes:
Winning Webinars PLR Product.
This 87-page Winning Webinars premium PLR course delivers a 14-day guide to creating profitable webinars from scratch!
Winning Webinars Sales Letter.
You get seven persuasive pages of sales copy so you can begin taking orders immediat
So, with that in mind, let's take a look at what's inside The Winning Webinars 14 Day . Here's what you get…

The 14 Day Guide to Creating a Profitable Webinar
This 14-day planner shows you exactly what you need to do every day to create your webinar. Steps include creating content, getting your lead page up, building anticipation in your audience and much more. This planner makes webinar creation surprisingly easy, it helps you get organized, and keeps you on track!
How To Create The Perfect Product Pitch To Get A High Order Rate
One of the keys to having a successful webinar is to share a high-converting product pitch during the event with the goal of generating a lot of sales.
So how do you create this sort of perfect product pitch? You can start by using this checklist guide, which takes you through these three steps:
Step 1: Decide What Product to Promote
Step 2: Design Your Webinar Around This Product
Step 3: Deliver a Perfect Pitch
Take a look…
The 10 Most Important Parts Of Your Webinar And How To Make Them Awesome
So you're getting ready to host a webinar, and you want to makes sure it all goes off without a hitch. You're looking to fill those seats and generate a lot of sales on the backend.  If all of this sounds good, then you'll want to use this 10-point checklist to make sure you have all the essential ingredients in place. You might be surprised by how many of these 10 pieces you're currently overlooking!
15 Content Recipes That Will Impress Your Attendees
When you're planning a webinar, one key decision you need to make is how to structure it. Most people think about two or three different ways to do it, which is pretty limiting. That's why you're going to love these proven 15 content recipes that will keep your attendees engaged, impressed, and staying on your webinar right to the very end!
You'll learn about the VSL webinar, a fear-logic-gain webinar, the live proof webinar, the "ways to" webinar, the group-coaching webinar… plus 10 other proven ways to put on an awesome event
50 Ways To Promote Your Webinar To Fill Up Seats
You've got a great idea for an awesome webinar. You just know your attendees will love it. But what you need to do next is fill those seats. And that's exactly what you'll find out how to do with these 50 ideas for generating a ton of excitement and sign-ups for your next webinar!
A Fill-In-The-Blank Webinar Script Template
One of the most popular types of webinars is the training webinar, where you teach your viewers how to complete some specific process or achieve a goal. Now if you've never done one before, you might be scratching your head and wondering how to go about it. Wonder no more – you'll get a complete fill-in-the-blank template you can use to create your webinar script faster and easier than ever!
(Hint: this template alone is worth the entire price of this package – if you hired a ghostwriter to create your script, you'd pay ten times as much!)
10 Fill-In-The-Blank Email Swipes For Generating Pre-Webinar Excitement And Post-Webinar Sales
When you're planning a webinar, there are two things you need to do with your mailing lists:
Create pre-webinar excitement.
Generate post-webinar sales.
Below you'll find 10 email swipes you can use for both of these purposes. Take a look…
5 Fill-In-The-Blank Landing Page Opt-In Templates For Getting Lots Of Sign-Ups
So imagine this…
You're all excited about your webinar. You have these visions of people signing up like crazy until you've filled every single seat. And you imagine a webinar full of eager viewers who're sitting there with their credit cards in hand, ready to buy whatever you're promoting.
But the reality? Nada. Zero. Zilch. You struggle to get even a handful of sign ups.
Don't let this happen to you. What you need to do is to create an opt-in page that gets people signing up for your webinar like crazy. And that's exactly what you get when you download these five surefire fill-in-the-blank opt-in templates!
How To Create Amazing Presentation Slides For Your Webinar
Do you have any idea how important it is to create a set of good slides for your webinar? If you get this part wrong, you're going to have people slumping over in boredom during your webinar. They'll hang up. And they'll take their potential sales with them.
That's why you want to create amazing slides that will keep your audience hooked, engaged and paying attention. And that's exactly what this step-by-step guide will show you how to do!
Webinar Worksheets:  5 Worksheets To Plan A Successful Webinar
One of the keys to creating a successful webinar is to plan every step of it carefully. The more you know about the who, what, how and why of your webinar, the better your overall end product will be.
Want to kick start your planning? Then use these five worksheets…
Who is your audience…why are you doing a webinar…what will you sell on the backend… what is the content of your webinar… how will you position your webinar
Sounds good, right? You're getting this entire package of ten tools and resources to make light work of creating your next webinar. And you know what?
By the time you read about all these strategies and put these tools and templates to work for you, you'll know exactly how to create impressive, profitable webinars that your viewers are sure to love!
I know you're liking what you see. You know this package of ten awesome resources and tools is just what you need to get your first webinar up and running the quick and easy way.
But you have just one question lurking in the back of your mind…
How Much Is It?
This is the part that's going to put a huge smile on your face. Because if you act right now, you can get everything you see on this page for just $47.
Think about it for a moment, and you'll quickly realize this is an amazing deal. That's just $4.70 for each of the 10 tools and resources. When was the last time you got something this valuable for less than five bucks for each piece?
Take the example of the landing page templates which are included in this package. If you had a professional copywriter create your landing page, you'd be out at least a couple hundred bucks (and probably a whole lot more).
But order this package now, and you get FIVE templates for one low price… plus everything else mentioned on this page! These tools and resources are going to save you a TON of time and money, so order now below…
has been added to your cart!
have been added to your cart!
Wait! I Forgot to mention…BONUSES!!
For the first 50 buyers of this Branding PLR Pack, if you grab this PLR deal right now, you'll also get these FAST-ACTION BONUSES for a limited time only!
Bonus 1
10 Top Quality Webinars PLR Articles and Tweets Pack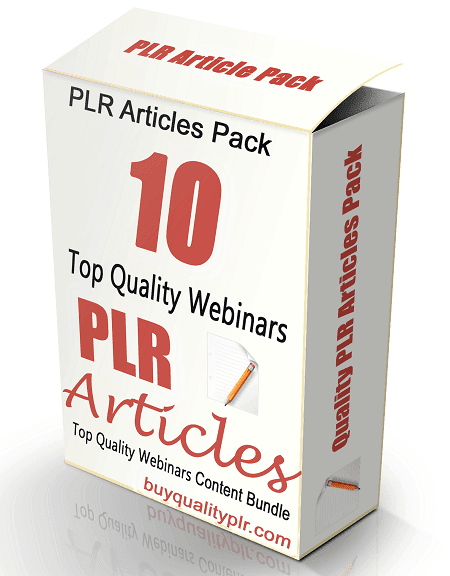 Here are the titles of the Product Name ( Top Quality Webinars PLR Articles and Tweets Pack): 
Basic Etiquette for Webinars
Benefits of Having an Open Mic Q & A Session
Do's and Don'ts of Selling Your Products during Your Webinar
How Long Is Too Long for a Webinar?
How to Keep Your Guest Speaker (and Yourself) On Track
How to Make Your Audience Love Your Live Events and Come Back for More
Support Personnel You Need on Standby
Tips for Recruiting Speakers for Your Webinar
Tips to Create a Compelling Webinar Agenda
Using Chat Effectively during Your Webinar
Package Details:
Download File Size – 400 KB
Bonus 2
Webinar Authority Sales Funnel with Master Resell Rights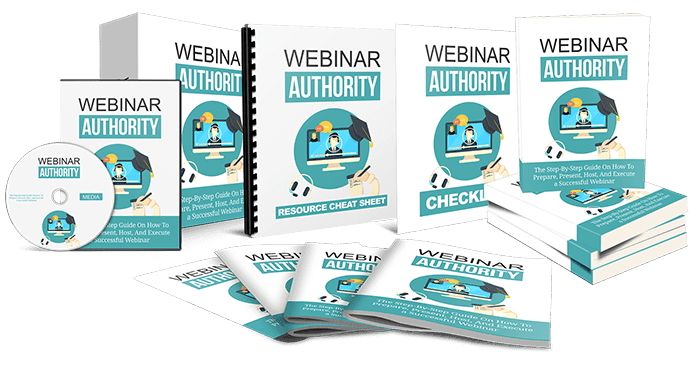 Package Details:
Module 1 – Ebook
Module 2 – Checklist
Module 3 – Resource Cheat Sheet
Module 4 – Mindmap
Module 5 – Sales Page
Module 6 – Optin Page
Module 7 – Graphic Images
Module 8 – Articles
Module 9 – Email Swipes
Module 10 – Social Media Images
Advance Video Course:
Module 1 – Videos
Module 2 – Upsell Page
Module 3 – 7 Day Autoresponder Series
Module 4 – Special Report
Module 5 – Affiliates Toolbox Page
Module 6 – Social Media Swipe Kit
Module 7 – Top Forums & Blogs
Module 8 – Keywords
Module 9 – Presentation
Module 10 – Feature Images
Module 11 – Audios
Total File Download Size:
294 Megabytes (MB)
Bonus 3
Webinar Basics PLR Newsletter eCourse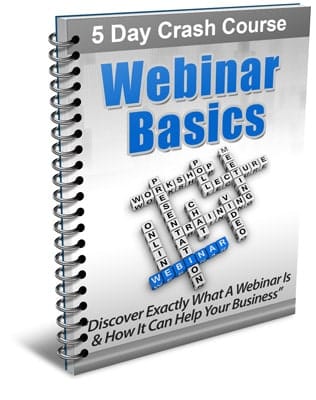 Package Details:
5 Webinar Basics Email Messages (Word Doc & PDF)
HTML Squeeze Page
HTML Thank You Page
Web Ready eCover Graphics
Editable PSD Graphics Files
Download File Size – 10.2 MB
Bonus 4
Webinar Mastery Sales Funnel with Master Resell Rights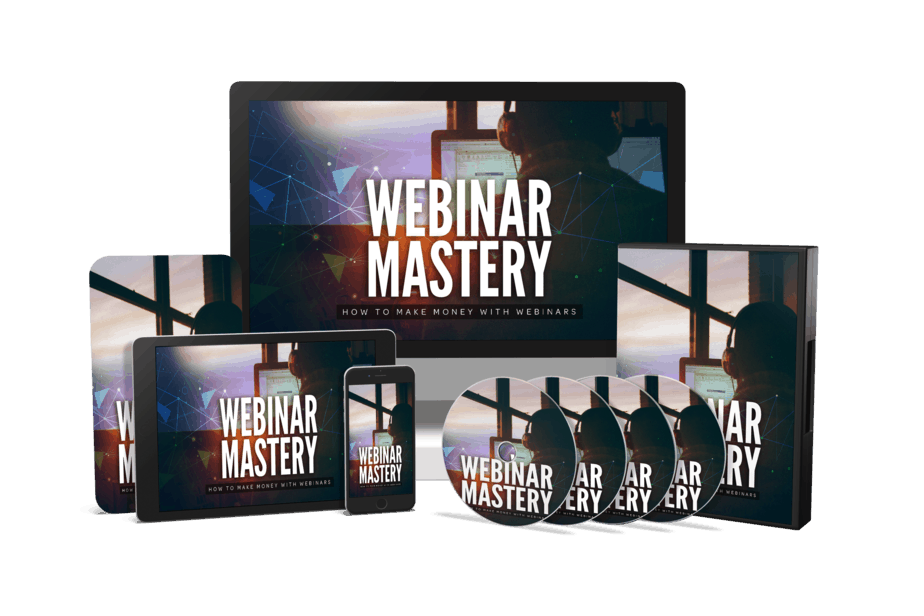 Package Details:
Module 1 – Training Guide
Module 2 – Cheat Sheet
Module 3 – Mindmap
Module 4 – Resource Report
Module 5 – Sales Letter and Than You Page
Module 6 – Sales Video
Module 7 – Legal Pages
Module 8 – Graphics
Module 9 – Quality Articles
Module 10 –Banners
Module 11 – Promotional Email Swipes
Module 12 – High Quality eCovers
Module 13 – Social Media Images Pack
Advance Video Course:
Module 1 – Training Videos
Module 2 – Ready Made Sales Page And Thank You Page
Module 3 – Legal Pages
Module 4 – Sales Video
Module 5 – Affiliate Page
Module 6 – Promotion Email Swipes For The Upsell
Module 7 – Squeeze Page
Module 8 – Giveaway Report
Module 9 – Graphics
Module 10 – MP3 Files
Total File Download Size:
459 Megabytes (MB)
Bonus 5
Get Started with Webinar PLR eBook Resell PLR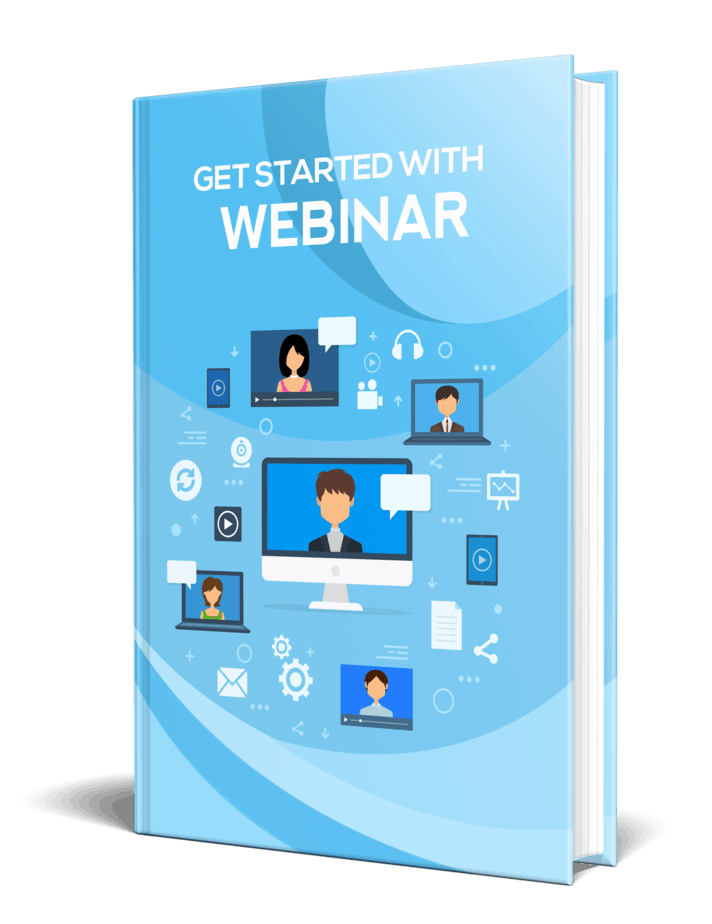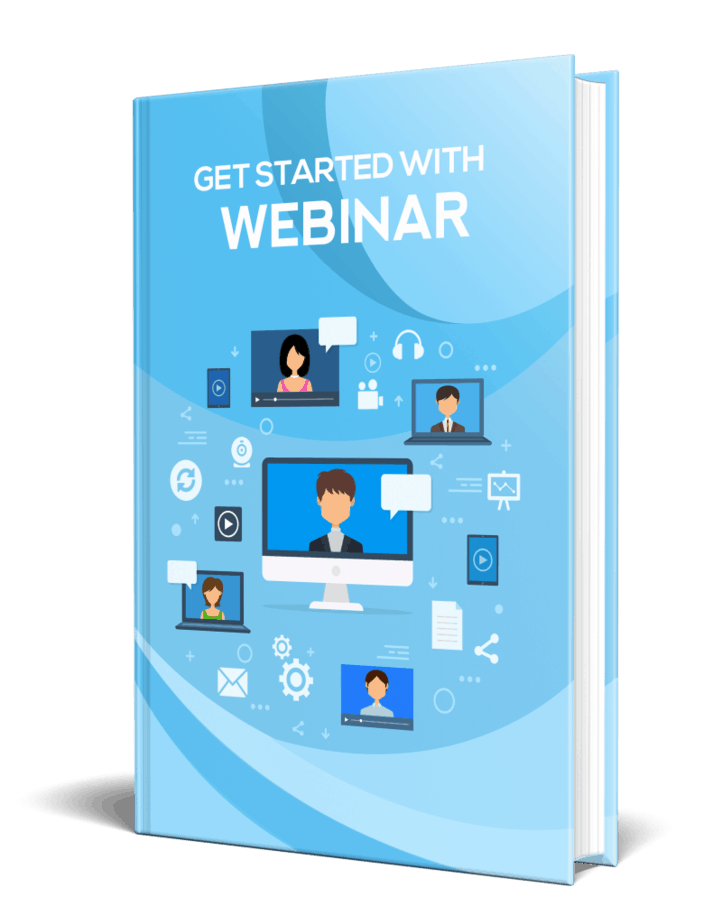 Package Details:
Download File Size: 14.8 Megabytes (MB)
eBook Format: Word Doc, Open Office Doc, Text Doc and PDF formats.
PLR eBook Graphics: Includes a Flat and 3D eCover with PSD files.
Total Word Count: 12 000+ Words
Remember these FAST-ACTION BONUSES will go away soon, so get the best deal by jumping off the fence and secure your bonuses while they're still available!
Package Details:
Creating a Profitable Webinar – eCover Graphics
Creating a Profitable Webinar – Guides Word Doc (20 000 words)
Creating a Profitable Webinar – Salesletter Word Doc
Creating a Profitable Webinar – License PDF
Total File Download Size:
12.9 Megabytes (MB)
License Terms
PERMISSIONS: What Can You Do With These Materials?
Sell the content basically as it is (with some minor tweaks to make it "yours").
If you are going to claim copyright to anything created with this content, then you must substantially change at 75% of the content to distinguish yourself from other licensees.
Break up the content into small portions to sell as individual reports for $10-$20 each.
Bundle the content with other existing content to create larger products for $47-$97 each.
Setup your own membership site with the content and generate monthly residual payments!
Take the content and convert it into a multiple-week "eclass" that you charge $297-$497 to access!
Use the content to create a "physical" product that you sell for premium prices!
Convert it to audios, videos, membership site content and more.
Excerpt and / or edit portions of the content to give away for free as blog posts, reports, etc. to use as lead magnets, incentives and more!
Create your own original product from it, set it up at a site and "flip" the site for megabucks!
RESTRICTIONS: What Can't You Do With These Materials?
To protect the value of these products, you may not pass on the rights to your customers. This means that your customers may not have PLR rights or reprint / resell rights passed on to them.
You may not pass on any kind of licensing (PLR, reprint / resell, etc.) to ANY offer created from ANY PORTION OF this content that would allow additional people to sell or give away any portion of the content contained in this package.
You may not offer 100% commission to affiliates selling your version / copy of this product. The maximum affiliate commission you may pay out for offers created that include parts of this content is 75%.
You are not permitted to give the complete materials away in their current state for free – they must be sold. They must be excerpted and / or edited to be given away, unless otherwise noted. Example: You ARE permitted to excerpt portions of content for blog posts, lead magnets, etc.
You may not add this content to any part of an existing customer order that would not require them to make an additional purchase. (IE You cannot add it to a package, membership site, etc. that customers have ALREADY paid for.)
has been added to your cart!
have been added to your cart!
Share this and get 20% off!
Related Products That May Interest You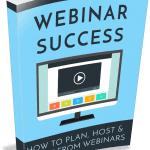 Webinars PLR Package - High quality webinars PLR product including report, checklist, emails, articles and lots more. Over 20k words of ready-to-go webinars PLR content that you can rebrand and…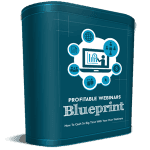 Profitable Webinars Blueprint with Basic Resale Rights Who else wants to generate massive income hand over fist ... just conducting your own seminars from home? What you're looking at now…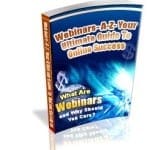 Webinars A-Z eBook With Private Label Rights Table Of Contents What is a Webinar? Web Conferencing What can I do with Web Conferencing? What is Online Collaboration? What are…
---
TAG : plr webinars ebook, profitable webinars plr coaching content, profitable webinars plr coaching program, profitable webinars plr course, profitable webinars plr ebook, profitable webinars plr guide, webinars plr course, webinars plr ebook, webinars plr guide, white label winning webinars course, winning webinars brandable coaching courses, winning webinars brandable coaching plr, winning webinars brandable course content, winning webinars plr, winning webinars plr course, winning webinars plr course content, winning webinars plr guides
CATEGORY : Affiliate Marketing, Affiliate Marketing PLR, Business, Business Coaching PLR, Business Coaching PLR Ebooks, Business PLR, Communication PLR, Content Marketing, Content Marketing PLR, Content Marketing PLR eBooks, Conversions PLR, Copywriting PLR, Digital Products PLR, Featured PLR Products From Our Store, Internet Marketing, Internet Marketing PLR, Internet Marketing PLR eBooks, Lead Generation PLR, Lead Magnets, Make Money Online, Make Money Online PLR Ebooks, Make Money PLR, Marketing PLR, Marketing PLR Ebooks, Niche Marketing PLR, Niche Marketing PLR Ebooks, Online Business PLR, Online Marketing PLR Ebooks, Passive Income PLR, PLR Checklists, PLR eBooks, Pre Written Autoresponder Messages, Premium PLR, Premium PLR Packages, Premium White Label Brandable PLR Coaching Courses, Private Label Rights Products, Top Sellers, Traffic Generation, Traffic PLR, Webinars PLR