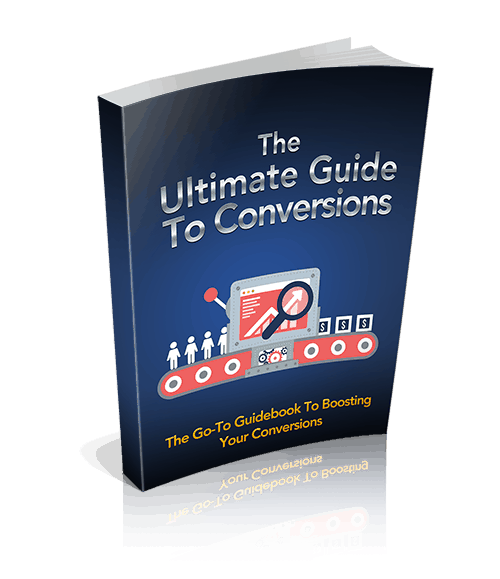 The Ultimate Guide To Conversions Premium PLR Guide 10k Words
in
Affiliate Marketing PLR , Affiliate Marketing PLR eBooks , Blogging , Blogging PLR , Branding PLR , Business , Business Coaching PLR , Business PLR , Business PLR eBooks , Coaching , Content Marketing , Content Marketing PLR , Copywriting PLR , Copywriting PLR Ebooks , Email Marketing PLR , Email Marketing PLR Ebooks , Entrepreneur PLR , Entrepreneur PLR Ebooks , Featured PLR Products From Our Store , Home Business PLR , Home Business PLR Ebooks , Internet Marketing , Internet Marketing PLR , Internet Marketing PLR eBooks , Lead Magnets , List Building , List Building PLR , List Building PLR Ebooks , Make Money Online , Make Money Online PLR Ebooks , Make Money PLR , Marketing PLR , Marketing PLR Ebooks , Niche Marketing PLR , Niche Marketing PLR Ebooks , Offline Marketing PLR Ebooks , Online Business PLR , Online Marketing PLR Ebooks , PLR eBooks , PLR Lead Magnets , Premium PLR , Premium PLR eBooks , Premium PLR Reports , Private Label Rights Products , Product Launch PLR , Products with Sales Pages , Sales Funnels , Sales Funnels PLR , Top Sellers , Work At Home PLR , Work At Home PLR Ebook
Choose Your Desired Option(s)
has been added to your cart!
have been added to your cart!
#conversions #boostyourconversions #gettingmoresubscribers #boostyourprofits #targetmarket #salescopy #highconvertingheadlines #conversionstracking #conversionstesting #conversionmastery #conversionsecrets #conversionideas #conversionsuggestions #conversionmethods #conversionhacks #conversiontemplates #conversionshortcuts #conversionresources #guidetoconversions #conversionsplr #morecustomers #conversionoptimization #subscribersintosales #moreprofits #conversionscourse #conversionsguide #conversionsplr #salespage #copywriting #conversiontracking #salespageconversions #webdesignconversions #digitalmarketingcontent #effectivecta #buyqualityplr #plrcontentpackages
The Ultimate Guide To Conversions Premium PLR Guide 10k Words
Here's the Secret to Getting More Subscribers, More Sales, More Customers, and More Cash in the Bank!
The quick and easy way to start making more money with your business is to optimize your conversions – and you can start right now!
I've got a whole lot of people emailing me every week. And a good chunk of them are telling me some version of the same story…
"I get a lot of traffic," they tell me. "But I'm not making any money."
Maybe you can relate to this. Maybe you get traffic, but it's not turning into subscribers or sales. Or maybe you even manage to get people onto your list, but these prospects aren't converting into cash-paying customers.
Maybe you do get SOME sales, but it's not enough. You know you can do better. And you know that just a little bump to your conversions will make a world of difference to your profits.
Because think about it for a minute…
Let's suppose you're selling a $50 product. And let's suppose for every 100 people who stream through your virtual door, you convert ONE (that's 1%). That means you get $50 and one customer for every 100 visitors.
Tell you what…
Chances are, your advertising is expensive. And if you have affiliates, they're not going to stick around too long if your sales letter is only producing one customer for every 100 visitors.
You need to do better. If you doubled your conversions to 2%, you'd be making $100 for every 100 visitors. If you boosted them to 3%, you'd be making $150 for every 100 visitors.
Go ahead, plug in your own numbers. Figure out how much more money you'd be making if you doubled, tripled or even quadrupled your current conversion rates.
It's nothing to sneeze at, right?
You don't need to get more traffic. You don't need to raise your prices. You don't even need to add more products to your sales funnel. If you want to make more money starting as soon as TODAY, then you need to optimize your conversion rates!
And that's exactly what you're about to discover how to do…
Introducing
The Ultimate Guide To Conversions
"101 Tips, Secrets, Ideas, Suggestions, Methods, Hacks, Templates, Shortcuts, Resources And Lists For Conversion Mastery!"

Now heads up…
If you're looking for detailed step-by-step information on boosting your conversions, then you're looking in the wrong place. There is no hand-holding or over-explanation inside this guide.
But if you're looking for as many tips, tricks and secrets that you can swipe and put to use immediately to start getting more subscribers, customers and sales, then you've come to the right place!
Let's take a look inside this The Ultimate Guide To Conversions Premium PLR Guide:


So, let's take a closer look at what you get when you order this Conversions PLR guide now…
Here are the four main areas we'll be looking at to boost your conversions:
Usability and Design
Target Market
Sales Copy
Tracking/Testing
And here's a sneak peek at just a handful of the 101 tips, tricks and secrets that you're about to download…
2 tips for getting rid of "hoops" that can sink your conversions!
3 questions to ask yourself if you notice too many prospects abandoning their shopping carts!
How to get inside your prospects' heads so you can create offers and content that really connect with them!
4 tips and 10 headline templates for creating attention-getting, high-converting headlines for your sales pages, lead pages and other sales materials!
5 surefire content openers that nab your prospect's attention and boost your conversions!
How to use curiosity to increase conversions – this works like crazy.
3 swipe-able call-to-action templates that you can put to work immediately to start getting more sales!
How to R.E.T.A.I. N. customers so they buy from you again and again!
6 common objections you need to overcome in order to make a sale!
3 tips for creating a powerfully effective CTA!
6 ways to create a sense of urgency that gets prospects scrambling to your order button!
5 clever ways to segment your list to get even higher conversions!
Plus you'll even get a mini checklist for creating your next high-converting sales letter!
And that's not all! You'll get dozens of other tips, tricks, hacks, lists and more that you can use to start pulling more money out of your business!
Looks good, right? You can really see the value of this conversions PLR guide. You want to boost your profits and you know this is your ticket to doing it.
So now you're wondering…
You also get professionally design eCover graphics for your PLR course:

How Much Is It?
This is the part where you're about to get pleasantly surprised.
I don't need to tell you that this is a great deal at only $17. That's because this guide is your key to making more customers, sales and money… without spending more in advertising or product development!
Think about it…
If just ONE of these tips helps you create even just ONE extra sale this week, you'll have recouped your investment. And since there are 101 tips, tricks and secrets in this premium conversions PLR guide, I know you're going to find plenty of tips to boost your profits!
This is a great deal, but I can't promise it will last forever (especially at this low price). That's why I urge you to take out your credit card and click the order button below – and do it now while you can still snag yourself an amazing deal on high quality PLR content!
has been added to your cart!
have been added to your cart!
Package Details:
The Ultimate Guide To Conversions – Word and PDF (10 014 words)
The Ultimate Guide To Conversions – Salesletter
eCover Graphics – 3D ecovers and Flat Cover with PSD file.
PLR License
Your PLR License Terms
PERMISSIONS: What Can You Do With These Materials?
Sell the content basically as it is (with some minor tweaks to make it "yours").
If you are going to claim copyright to anything created with this content, then you must substantially change at 75% of the content to distinguish yourself from other licensees.
Break up the content into small portions to sell as individual reports for $10-$20 each.
Bundle the content with other existing content to create larger products for $47-$97 each.
Setup your own membership site with the content and generate monthly residual payments!
Take the content and convert it into a multiple-week "eclass" that you charge $297-$497 to access!
Use the PLR content to create a "physical" product that you sell for premium prices!
Convert it to audios, videos, membership site content and more.
Excerpt and / or edit portions of the content to give away for free as blog posts, reports, etc. to use as lead magnets, incentives and more!
Create your own original product from it, set it up at a site and "flip" the site for megabucks!
RESTRICTIONS: What Can't You Do With These Materials?
To protect the value of these products, you may not pass on the rights to your customers. This means that your customers may not have PLR rights or reprint / resell rights passed on to them.
You may not pass on any kind of licensing (PLR, reprint / resell, etc.) to ANY offer created from ANY PORTION OF this content that would allow additional people to sell or give away any portion of the content contained in this package.
You may not offer 100% commission to affiliates selling your version / copy of this product. The maximum affiliate commission you may pay out for offers created that include parts of this content is 75%.
You are not permitted to give the complete materials away in their current state for free – they must be sold. They must be excerpted and / or edited to be given away, unless otherwise noted. Example: You ARE permitted to excerpt portions of content for blog posts, lead magnets, etc.
You may not add this content to any part of an existing customer order that would not require them to make an additional purchase. (IE You cannot add it to a package, membership site, etc. that customers have ALREADY paid for.)
Share this and get 20% off!
Related Products That May Interest You