Periscope Marketing for Success PLR eBook Resell PLR - A Periscope Marketing for Success PLR eBook Resell PLR PLR eBook consisting of 10k words where you can sell it with PLR!
#whyperiscope #periscopemarketing #periscopemarketingtips #periscopemarketingideas #marketing #videostreaming #livestreaming #livestreamingtips #usingperiscope #livevideostreaming #boostingyourviewers #boostingyourengagement #marketingforbusinesses #internetmarketing #marketingstrategy
Periscope Marketing for Success PLR eBook Resell PLR
How would you like to own your own PLR info-product where you can sell the product with Private Label Rights and earn top profits? Yes! You Heard Right…
On this page, you'll discover a evergreen and highly in-demand Periscope Marketing PLR eBook where you can grab a reseller license to sell the ebook with PLR rights; this means you'll be helping others to find PLR ebooks they can resell as their own!
And we're not going to charge you a high price for this PLR Periscope Marketing Resell PLR eBook, we want to empower you and your business to sell PLR to your own Periscope Marketing PLR ebooks so that you can earn good profits from selling PLR rights while helping YOUR audience.
But you're not just limited to selling PLR, you can so much more with the PLR content, just read the reseller PLR license at the bottom of this page to see exactly what you can and cannot do with it.
The Reseller PLR license is very flexible, you can even give it away for free! Just not with PLR rights.
Introducing…
Periscope Marketing for Success PLR eBook Resell PLR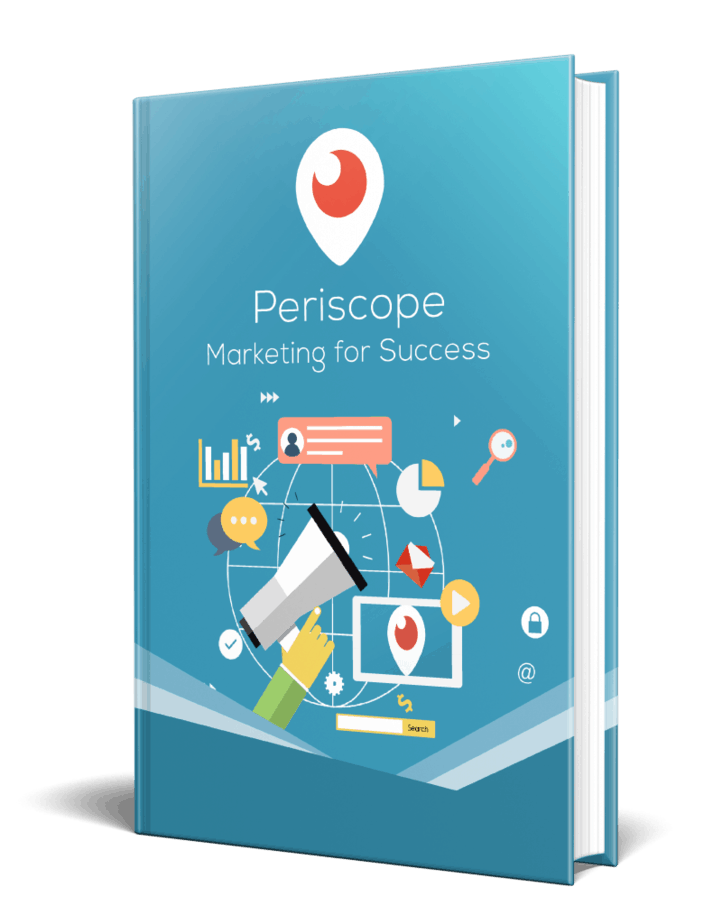 A 10000 Word Optimum Nutrition Ebook with Reseller Private Label Rights so you can resell it with a PLR license!
Here's a Screenshot inside the Periscope Marketing PLR book:

Table of Contents for the Periscope Marketing PLR Ebook:
Foreword
Chapter 1: An Introduction to Periscope and Live Video Streaming
An Introduction to the Concept of Live Streaming
How People Are Using Periscope
The Future of Live Video Streaming
Some Stats to Get You Excited
Chapter 2: The Marketing Potential for Streaming
More Possibilities
Chapter 3: Periscope – In and Out
Why Periscope?
Getting Started With Periscope
Chapter 4: Your 'Value-Delivering' Marketing Strategy
Periscope Marketing for Internet Marketers
Periscope Marketing for Businesses
Chapter 5: How to Captivate Your Audience by Creating Awesome Videos for Periscope?
Tips for Live Streaming
Types of Video That Work Very Well for Live Streaming
Your Presentation
Improving Your Production Values
Chapter 6: Top Tips for Boosting Your Viewers and Engagement
Chapter 7: The Other Platforms
Meerkat
Blab
Conclusion
Here's a Sample of the Periscope Marketing Content inside the eBook:
Live video streaming just might be the next 'big thing' in the world of digital marketing. And as every digital marketer should know, keeping up to date with the latest developments is key if you want to stay ahead of the competition.
What's more, is that live video streaming could end up being something that changes the whole world. In the same kind of way that cloud computing could potentially change the way all of our technology works and the way we do everything, live video streaming has potential to impact on every major aspect of our lives.
This is an incredible opportunity then – to jump on board with something at this incredibly exciting inception point and to influence its trajectory and its impact on the world.
Imagine if you had been around when the internet first launched and you had a book that could tell you exactly how to make the most of everything the web promised. Well, that's exactly where you find yourself now. If you get involved with live video streaming now, you can solidify yourself as a massive presence here before other marketers get on board.
But what is live video streaming? Just why does it hold so much promise? And how can you make sure that you're doing it right? That's what we're going to find out, so hang onto your hats and get ready for an exciting ride into a brave new frontier in digital marketing!
Chapter 1: An Introduction to Periscope and Live Video Streaming
You'll have noticed that this book is not titled 'Live Video Streaming Excellence' but rather, 'Periscope Marketing Excellence'. So before we go any further, perhaps we should clear that up for the uninitiated among you. Just what is Periscope?
Well, simply put, Periscope is a platform for live video streaming. Just as Facebook is a platform for social media, Periscope is a platform for live video.
Why did we choose Periscope to focus on for this book? Simple: because it is the platform that is currently most likely to take off in the way Facebook has. At the moment, Facebook has the best shot at becoming the main provider for this new type of content and later on we'll see why.
For now, let's head back to the first question: what is Live Video Streaming? Why should you care?
An Introduction to the Concept of Live Streaming
Basically, live video streaming does what it says on the tin: it streams video live.
Now you might be thinking that's nothing new. After all, isn't Skype exactly the same thing? Isn't Face Time? And both of those have been around for an age!
Well, simple, the answer is yes: that is live streaming too. But what's different about Periscope is that it allows video to be streamed publically. That means that anyone can tune in and start watching at any time. Additionally, they allow people to comment live, allowing the person filming to view and respond to messages.
Live streaming is a little like having your own television channel then, except you'll only need a phone with one of the live streaming apps (such as Periscope) installed. From here, you then just point the phone and start shooting and can thereby broadcast your message to as many people as are online to watch at that given time.
When you use Periscope, you'll find that you're presented with a 'map' of the world upon signing in. On this map are various points where you can see people who are currently streaming video. Simply click on the dot on the map and the name of the broadcaster and then you can tune in to start watching what they're filming.
You can then comment on the video, ask questions, like it, follow the person or leave to watch something else. At this point, you may still be struggling to 'get' what it is about live streaming that's so exciting or so different.
In that case, I highly recommend installing the app yourself. You can find it on the Google Play Store for Android or in the iOS App Store.
Once you do, click on a video. What you'll find is that it provides an incredibly voyeuristic feeling of getting a 'window' into the lives of people from all corners of the globe. More amazing still is when you sign in and start watching a video and the person on camera actually greets you by name. It really feels as though technology is allowing you to transcend the limits of time and space and it's at this point that you realize the potential and the excitement of live video streaming.
How People Are Using Periscope
So if you log into Periscope right now, what can you expect to see?
Really it's quite a huge variety at the moment. Common videos include:
People doing workouts while their phone films them
People chatting over a cup of coffee or a mug of tea on a particular topic
People lying in bed staring into the camera
People cooking and talking through recipes
People talking randomly
People reading excerpts from books
People not doing anything and just letting their viewers watch them go about their lives
Television presenters using Periscope to add more productivity
And more!
What you'll also find quite a lot of, is people just using Periscope for experimental purposes. When you first get the app, one of the first things to do is to try streaming and a lot of people will therefore open their phones only for a moment, press the camera and then chicken out and stop filming!
The Future of Live Video Streaming
What's really exciting about Live Video Streaming is the potential it offers for the future.
Right now, Periscope is the most popular streaming app but it still doesn't have floods of content. If you sign in right now, you'll likely find there are around 100-200 people recording content in the US. That might sound like a lot but it's hardly much when you compare it to something like YouTube where there are thousands of hours of content being uploaded daily.
What's exciting then is where Periscope will likely go as the technology progresses and the concept catches on.
Essentially, live video streaming allows you to truly have eyes everywhere and to transport yourself anywhere in the world. It allows you to transport yourself to anywhere and that means that you can see the world through the eyes of others.
If you don't believe right now that live video marketing can get that big, then consider what would happen if there was a major world event right now. Imagine a huge riot in the streets that was being reported all over the news and which was simultaneously being live streamed through Periscope by multiple different people at multiple locations around the event. Can you imagine what a difference this would make to the reporting? If you could experience being there live and speak to the person holding the camera? Inevitably when this does happen, people will rush to the platform and it will boom in a huge way.
Meanwhile, live video streaming could be used to stream other events like concerts from multiple angles. Or it could be used more, as it already is being, to add an interactive element to television. You could watch something being filmed (like the news) and at the same time see it from your phone behind the scenes.
It can also be used in more intimate ways. For instance, imagine that you can't attend a family gathering because you live in another country; using Periscope it would be possible for your family to 'beam' you in and you could even follow different family members around different rooms!
Likewise, for people who perhaps feel a little lonely, Periscope could be used to take part in group gatherings or even just for some background company.
In the future we can also expect technology to progress and drive this forward further. For instance, it may one day be possible to see previews of the footage right in the thumbnails – like hundreds of tiny windows to different parts of the world! Video fidelity will improve and so too will the options we have for capturing video. Imagine if something like Google Glass were to one day take off, allowing us to get a feed of exactly what someone else is seeing fed straight to us anywhere in the world!
Note: The above content is just a snippet of the ebook.
Finding ebooks to that you can sell with a PLR license online is very rare, most of them are junk outdated or don't even make sense.
Don't wait any longer, grab your reseller PLR license to this high in-demand evergreen PLR Periscope Marketing eBook and start using it to build your list or resell with private label rights for big profits!
has been added to your cart!
have been added to your cart!
Package Details:
Download File Size: 17.9 Megabytes (MB)
eBook Format: Word Doc, Open Office Doc, Text Doc and PDF formats.
PLR eBook Graphics: Includes a Flat and 3D eCover with PSD files.
Total Word Count: 10 000+ Words
PLR License Terms
PLR Reseller License Terms and Conditions:
[YES] Can be sold
[YES] Can be used for personal use
[YES] Can be packaged with other products
[YES] Can modify/change the sales letter
[YES] Can modify/change the main product
[YES] Can modify/change the graphics and ecover
[YES] Can be added into paid membership websites
[YES] Can put your name on the sales letter
[YES] Can be offered as a bonus
[YES] Can be used to build a list
[YES] Can print/publish offline
[YES] Can be given away for free
[YES] Can convey and sell Personal Use Rights
[YES] Can be added to free membership websites
[YES] Can convey and sell Resale Rights
[YES] Can convey and sell Master Resale Rights
[YES] Can convey and sell Private Label Rights
Note:
You may not sell this product or the any of its rights if you ask for a refund. Your license will become null and void.
You must keep this license to verify yourself as an official licensee. You must be able to show the license on demand.
You may not market the product in any immoral, illegal or unethical way (Spam).
You are responsible for your own hosting, download locations, payment processor and customer service to your customers.
Any violation of this license will be subject to revoking this agreement and potential legal action may ensue.
has been added to your cart!
have been added to your cart!
Share this and get 20% off!
Related Products That May Interest You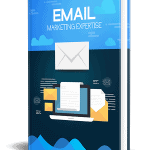 #emailmarketing #emailmarketingtips #emailmarketingideas #emailmarketingplatform #listbuilding #targetaudience #listincentive #marketingcampaign #preschedulemails #squeezepagesignup #optimizeyourlist #chooseyouremail #trafficsource #listsegmentationstrategy Email Marketing Expertise PLR eBook Resell PLR How would you like to own your own PLR…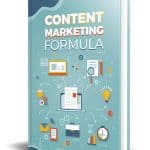 Content Marketing Formula PLR eBook Resell PLR - A Content Marketing PLR eBook consisting of 10k words where you can sell it with PLR!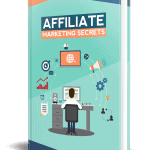 Affiliate Marketing Secrets PLR eBook Resell PLR - A Affiliate Marketing PLR eBook consisting of 8k words where you can sell it with PLR!
---
TAG : periscope marketing ebook, periscope marketing ebook with plr, periscope marketing plr, periscope marketing plr ebook, periscope marketing resell plr, periscope marketing resell plr ebook
CATEGORY : Business, Business Ebooks MRR, Business PLR, Business PLR eBooks, Home Business PLR Ebooks, Internet Marketing, Internet Marketing Ebooks MRR, Internet Marketing PLR eBooks, Internet Security PLR, Lead Magnets, Make Money Online PLR Ebooks, Make Money PLR, Marketing PLR, Master Resell Rights Products, MRR eBooks, MRR Lead Magnets, Niche Marketing PLR Ebooks, Offline Marketing PLR Ebooks, Online Marketing PLR Ebooks, PLR eBooks, PLR Lead Magnets, Private Label Rights Products, Resell PLR eBooks, Resell PLR Products, Resell Rights Ebooks, Resell Rights Lead Magnets, Resell Rights Products, Video Marketing, Video Marketing PLR, Video Marketing PLR Ebooks, Work At Home PLR, Work At Home PLR Ebook