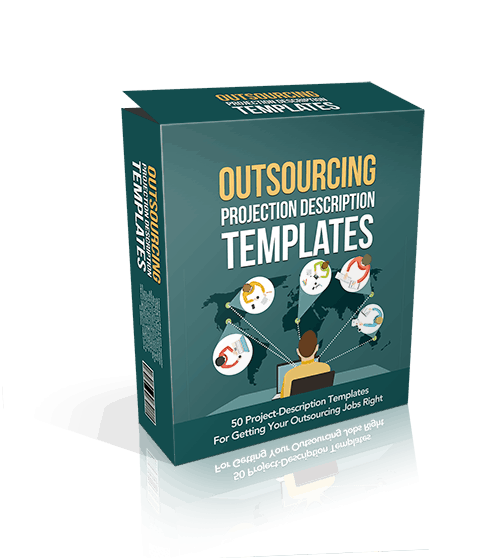 Outscriptions Outsourcing Projection Description PLR Templates
in
Affiliate Marketing PLR , Blogging , Blogging PLR , Business , Business Coaching PLR , Business PLR , Business PLR eBooks , Content Marketing , Content Marketing PLR , Copywriting PLR , Done For You Marketing Templates , Ebooks , Email Marketing , Email Marketing PLR , Entrepreneur PLR , Entrepreneur PLR Ebooks , Featured PLR Products From Our Store , Home Business PLR , Info Product Creation PLR , Internet Marketing , Internet Marketing Checklists , Internet Marketing PLR , Internet Marketing PLR eBooks , Lead Magnets , List Building , List Building PLR , Make Money Online , Make Money PLR , Marketing PLR , Marketing PLR Ebooks , Membership Sites , Membership Sites PLR , Online Business PLR , Online Marketing PLR Ebooks , Outsourcing PLR , PLR Cheat Sheets , PLR Checklists , PLR eBooks , PLR Lead Magnets , PLR List Building Reports , PLR Templates , Premium PLR , Private Label Rights Products , Productivity PLR , Products with Sales Pages , Sales Funnels , Sales Funnels PLR , SEO , SEO PLR , Social Media , Social Media Marketing , Social Media PLR , Templates , Templates PLR , Top Sellers , Work At Home PLR , Work At Home PLR Ebook , Writing PLR
Choose Your Desired Option(s)
has been added to your cart!
have been added to your cart!
#outscriptions #outscriptionstips #outscriptionsideas #outscriptionstricks #salesletter #pressrelease #autoresponderseries #optimizeablog #salespageconversions #bannergraphic #designalogo #createaslogan #leadpage #socialmediahashtags #socialmediafollowers #designcovergraphics #guestarticles #autoresponderseries #tripwireproduct #graphicdesign #writeblogposts #craftingsalesletter #designawebsite #custoizescript #creatingvideo #slidesharepresentation #optimizeconversions #salesfunnel #researchmarket #productresearch #createdocumentation #seo #keywordresearch #facebookad #facebookadcampaign #membershipsite #membershipsitesetup #marketingstrategy #recruitjvpartners #guestblogging #templatesplr #plrtemplates
Outscriptions Outsourcing Projection Description PLR Templates – 50 Project Description Templates for Getting a Project Completed Exactly Right the First Time!
Get All Your Outsourcing Jobs Done Right the First Time!
Stop wasting time and money with poor outsourcing results. You're about to discover how to start getting your freelancer's BEST work!
Plus, order now and you'll get the option to purchase the PLR license to this package.  Read on to find out how to tap this lucrative opportunity…
Let's face it…
Outsourcing can be a real pain in the neck.
The idea of it sounds great on paper. But then you hire a freelancer and the results are…
Well, let's just say they're disappointing. (To say the least.) A waste of time. And yes, a waste of money.
This happens even when you've selected a great freelancer. The guy or gal can have hundreds of thousands of positive reviews and decades of experience.
And then you hire them, and it doesn't feel like you're getting their best work. You almost wonder what kind of scam they're running to get all those positive reviews.
Heads up…
There's a Reason You're Not Getting Great Results With Outsourcing – And It's REALLY Easy to Fix!
Here's why…
You've just never learned how to create a project description or brief that attracts the top talent and gets you great results!
This isn't your fault. Most people have no clue how to do it. And that's why most people get poor results.
But now everything is about to change… for the better!
Introducing
Outscriptions: 50 Project Outsourcing Description Templates for Getting a Project Completed Exactly Right the First Time!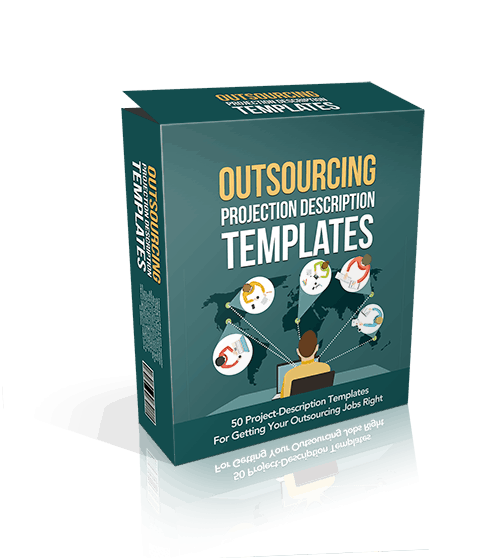 That's right, you're about to get your hands on a set of 50 project description templates for the most commonly outsourced online business tasks.
All you have to do is copy the job description template of your choice, tweak it to fit your needs, and upload it to your favorite outsourcing site or jobs board! These descriptions will help you attract the right talent, and it will help your freelancer deliver awesome results to you!
Let's take a look inside this Premium PLR Outscriptions Templates bundle: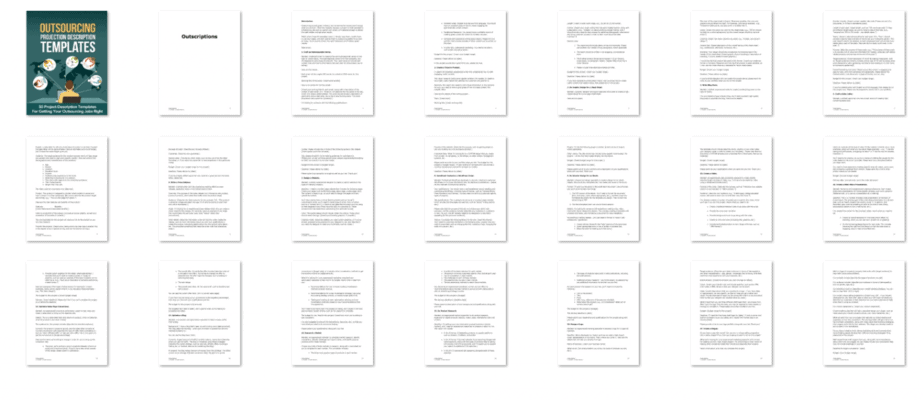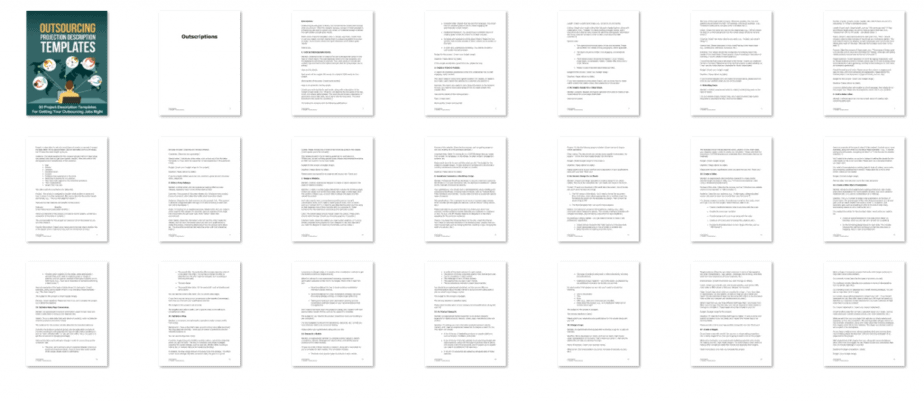 So, what's all included in these PLR Outsourcing Templates? Take a look…
Craft an Autoresponder Series
Create a Tripwire Product
Do Graphic Design for a Cheat Sheet
Write Blog Posts
Craft a Sales Letter
Write a Press Release
Design a Website
Install and Customize a Script
Do Interior Design for an Ebook
Create a Video
Create a Slide-Share Presentation
Optimize Sales Page Conversions
Optimize a Blog
Research a Market
Do Product Research
Design a Logo
Create a Slogan
Create an Advertisement
Launch a Facebook Ad Campaign
Design a Banner Graphic
Create a Rebrandable Report.
Do Voiceover Narration
Research Social Media Hashtags
Grow Social Media Followers
Launch and Manage a Contest
Craft a Lead Page
Edit/Proof Content
Edit a Video
Tweak PLR Content
Transcribe Multimedia Content
Convert an Ebook into a Kindle Book
Turn a Digital Book Into a Physical Book
Design Cover Graphics
Develop an App/Software/Plugin
Set Up an Ecommerce Platform
Do a Website Audit
Create Guest Articles
Find/Submit to Guest Blogging Opportunities
Find and/or Recruit JV Partners
Plan Overall Marketing Strategy
Set Up a Membership Site
Stock a Membership Site With Content
Plan a Sales Funnel
Provide Keyword Research
Do SEO
Participate in Communities
Find and Land Guest Interviews
Provide Reporting
Create Documentation for a Help Desk
Create a Udemy Course
As you can see, there's something for everyone in this package of templates… and you're sure to use them again and again!
These project descriptions are great for a wide variety of online business owners and marketers, including:
Info-product marketers
Bloggers
Coaches
Consultants
Authors
App Developers
Local Business Owners
Affiliates
Speakers
And more! If you have an online business, then you have a need for outsourcing. And this package of 50 project descriptions makes it easier than ever to get your freelancer's very best work!
This package could save you hundreds or even thousands of dollars by ensuring you get your jobs done right the first time. So, you might be wondering…
How much is it?
Here's where things start getting really good…
Get All Of The Templates For Just $17.00
You won't find a better deal around! You can get all 50 of these project descriptions for $17.00 while it's still available.
Even if you only use a handful of these templates, you'll come out way ahead because you'll save yourself from wasting time and money. And we're betting you'll use these templates all the time in your business, which makes them a really great deal!
This great deal won't last forever so order now!
has been added to your cart!
have been added to your cart!
Package Details:
Outscriptions Templates (12 709 words)
Outscriptions – Salesletter
eCover Graphics – 3D ecovers and Flat Cover with PSD file.
PLR License
Your PLR License Terms
PERMISSIONS: What Can You Do With These Materials?
Sell the content basically as it is (with some minor tweaks to make it "yours").
If you are going to claim copyright to anything created with this content, then you must substantially change at 75% of the content to distinguish yourself from other licensees.
Break up the content into small portions to sell as individual reports for $10-$20 each.
Bundle the content with other existing content to create larger products for $47-$97 each.
Setup your own membership site with the content and generate monthly residual payments!
Take the content and convert it into a multiple-week "eclass" that you charge $297-$497 to access!
Use the content to create a "physical" product that you sell for premium prices!
Convert it to audios, videos, membership site content and more.
Excerpt and / or edit portions of the content to give away for free as blog posts, reports, etc. to use as lead magnets, incentives and more!
Create your own original product from it, set it up at a site and "flip" the site for megabucks!
RESTRICTIONS: What Can't You Do With These Materials?
To protect the value of these products, you may not pass on the rights to your customers. This means that your customers may not have PLR rights or reprint / resell rights passed on to them.
You may not pass on any kind of licensing (PLR, reprint / resell, etc.) to ANY offer created from ANY PORTION OF this content that would allow additional people to sell or give away any portion of the content contained in this package.
You may not offer 100% commission to affiliates selling your version / copy of this product. The maximum affiliate commission you may pay out for offers created that include parts of this content is 75%.
You are not permitted to give the complete materials away in their current state for free – they must be sold. They must be excerpted and / or edited to be given away, unless otherwise noted. Example: You ARE permitted to excerpt portions of content for blog posts, lead magnets, etc.
You may not add this content to any part of an existing customer order that would not require them to make an additional purchase. (IE You cannot add it to a package, membership site, etc. that customers have ALREADY paid for.)
Share this and get 20% off!
Related Products That May Interest You