Kickstart your first Product PLR eBook Resell PLR - A Kickstart your first Product PLR eBook Resell PLR PLR eBook consisting of 9k words where you can sell it with PLR!
#yourfirstproduct #writingebooks #writingtips #writingideas #outsourcewriting #ebooktopic #emailmarketing #socialsites #productcreation #productcreationtips #productcreationideas #tableofcontents #writerbookpages #coverdesigner
Kickstart your first Product PLR eBook Resell PLR
How would you like to own your own PLR info-product where you can sell the product with Private Label Rights and earn top profits? Yes! You Heard Right…
On this page, you'll discover a evergreen and highly in-demand Kickstart your first Product PLR eBook where you can grab a reseller license to sell the ebook with PLR rights; this means you'll be helping others to find PLR ebooks they can resell as their own!
And we're not going to charge you a high price for this PLR Kickstart your first Product Resell PLR eBook, we want to empower you and your business to sell PLR to your own Kickstart your first Product PLR ebooks so that you can earn good profits from selling PLR rights while helping YOUR audience.
But you're not just limited to selling PLR, you can so much more with the PLR content, just read the reseller PLR license at the bottom of this page to see exactly what you can and cannot do with it.
The Reseller PLR license is very flexible, you can even give it away for free! Just not with PLR rights.
Introducing…
Kickstart your first Product PLR eBook Resell PLR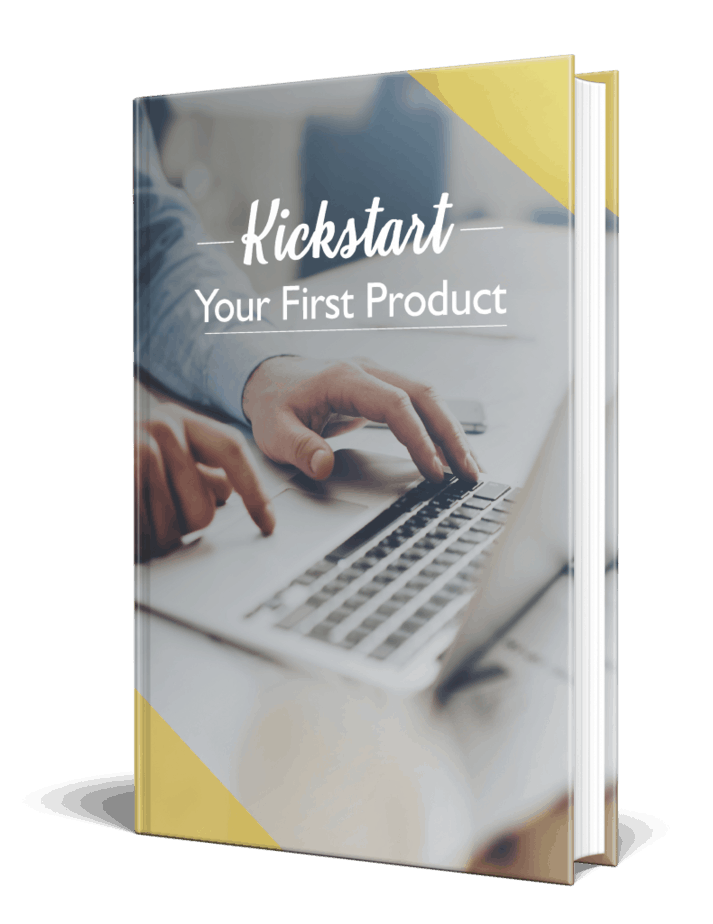 A 9800 Word Kickstart your first Product Ebook with Reseller Private Label Rights so you can resell it with a PLR license!
Here's a Screenshot inside the Kickstart your first Product PLR book:

Table of Contents for the Kickstart your first Product PLR Ebook:
Introduction
Chapter 1: Take Care of these Most Critical Things for Writing an E-book
Chapter 2: Crafting the Best Topic for Your E-book
Chapter 3: Table Of Contents – Finalizing and Drafting
Chapter 4: Choosing between Writing It Yourself or Outsourcing
Chapter 5: How To Outsource
Chapter 6: How to deal with the People You Hire for Your Product Creation?
Chapter 7: Developing A Long Term Working Relationship With The People You Outsource To
Conclusion
Here's a Sample of the Kickstart your first Product Content inside the eBook:
There's some great news… which is you don't have to be super-creative to produce your own unique product. You may always do what so many others do, and that's to upgrade something that exists; or make it greater and better it. You may produce a product mash-up and produce something over your own. Example, you've some particular issue or subject, and you have 3 or 4 ebooks on that issue.
You may simply take ideas from all these ebooks and produce your own. You don't copy but instead learning from them and making a product of your own that lets in your own ideas, analysis and data.
The thing here is that you're handling these research products as a commencing point to get ideas, so that it becomes simple for you to work with your own product. There's an unbelievable amount of ideas simply sitting all over the place, so do keep an awareness. If you're going to build a product, then it's in your best interest to make a high quality product holding useful info.
Your first product, regardless what you do, will always take the longest and feel like the hardest. Given here are hints that will help you in that field.
Chapter 1: Take Care of these Most Critical Things for Writing an E-book
Synopsis
There are a lot of advantages to writing ebooks, but the experience is priceless. Authoring something so involved is truly worth the time and effort, not simply for apportioning your knowledge, but for the feedback you get from those who read it.
All the same, when most individuals begin to think about composing an entire eBook, they make the error of believing it will be complicated. The key component for success with any eBook is authoring it and presenting it the right way to your intended audience.
What You Need To Know
It's crucial to be centered if you wish to compose an eBook that will bring in cash. This is the most crucial thing about authoring a great eBook: don't let your attention wander from your goal as the more data that you are able to include in your eBook the greater it will be. For instance, if you're composing an eBook about "cat training" you have to stick to that matter and not attempt to cover everything about cats.
If an individual chooses to purchase an eBook online, they're frequently looking for very directed info that may be utilized immediately. They don't wish to go through a whole bunch of frivolity before getting to the info they require.
Additionally, bear in mind that the caliber of your eBook relies on how well you produce it. Among the chief reasons why publishers reject books again and again is because they're written poorly. So if you wish to give your target audience something they'll like, along with great info, your presentation likewise matters.
No one will give your eBook very much credit or even wish to read if it is not composed in a professional fashion. You have to really certain of what you write and how you're delivering it.
Make certain that you're specific when you ask other people to review your eBook. Would you like review of your spelling and grammar? Or about the flux and the consistency? How about the caliber and usability of your info? You have to be extremely specific when you're inviting feedback from individuals so that you know what precisely are the changes that you have to make. Remember, authoring a great eBook takes work and time and that means that you have to take the feedback you get to heart and put it to use.
Platform
"Platform" is the publishing hoopla for a plan that you've developed to market your eBook once you've released it. Your platform consolidates a number of tools to circulate the word about your new or newest eBook. As the responsibility for marketing your book is mostly your own, you're not only the writer; you're your own publisher, also. In and of itself, you're totally in charge of getting the word out to anybody you wish to purchase and read your eBook.
As an eBook, published electronically for a likely readership that will get it, store it and read it is in an electronic data format, it stands to reason that you can reach that likely readership by electronic means. Here are a few of the things I've utilized to advertize my eBooks:
Review Books
Amazon and Barnes and Noble both enable me to provide a two-week lending of my book to a target area list of likely book reviewers associated with papers, magazines and blogs, who may help me to circulate the word about my eBook.
Smashwords goes beyond that: by their unparalleled couponing program, they let me send net coupons to this same target market, who may issue an indifferent review of my eBook for their particular readership. My blended target market reviewers get through to a potential huge readership nationwide.
Releases
In order to accomplish my plan for book reviewer and book purchaser recruitment, I formulate numerous press releases tailored to each particular demographic or geographic section.
Writer and Book Pages
Each of my selected publishers provides me with a free writer page and a separate marketing page for each of my eBooks, which enable me to provide relevant info about my eBooks and my pertinent background, likewise links to my appropriate blogs and an chance to sample and (hopefully) sell my eBook.
I utilize 2 of my blogs, to advertize any fresh developments about my eBooks. If you're an author and/or a writer, I strongly advocate that you take up blogging. It's an awesome way to express yourself on a steady basis, and it's not as hard as you may believe. As a matter of fact, WordPress.com makes it really simple with stepwise tutorials and ready-made, neat and clean templates that take all the hard stuff out of it. Likewise, WordPress blogs tend to bear very few W3C Validation errors, which aids in maximizing SEO.
Social Sites
This is an area that I'm starting to develop for my marketing technique. Right now, I'm limiting myself to Facebook and LinkedIn. On Facebook, I'm acquiring better results, and I'm building more of a fan base of loved ones and acquaintances, and of acquaintances of acquaintances. Facebook enables me to issue news about my publishing efforts, full of images and direct links to particular posts on my blog.
E-Mail Marketing
In planning for advertizing my eBooks, I acquired an extensive list of e-mail contacts, categorized into groups: loved ones, acquaintances, fellow publishers, paper editors, magazine editors, bloggers, book reviewers, and so forth. These sub-lists enabled me to tailor-make my promotional messages suitably to every group.
Publish More Than A Single Ebook
Publish more than one eBook, and publish a list of every one of your earlier eBook titles on the title page of every succeeding eBook that you publish.
Utilize a Pro Cover Designer
It's taken for granted that, particularly in the eBook publishing business, your cover picture sells your book. I'm exceedingly fortunate to have a designer who's a really talented and experienced family member who is a graphic designer. Even if you're not so lucky, I advocate you do whatever it takes to get a pro digital front cover image for your eBook. You'll need it if you wish to publish on iPad and a few of the other major eReader formats.
Note: The above content is just a snippet of the ebook.
Finding ebooks to that you can sell with a PLR license online is very rare, most of them are junk outdated or don't even make sense.
Don't wait any longer, grab your reseller PLR license to this high in-demand evergreen PLR Kickstart your first Product eBook and start using it to build your list or resell with private label rights for big profits!
has been added to your cart!
have been added to your cart!
Package Details:
Download File Size: 126 Megabytes (MB)
eBook Format: Word Doc, Open Office Doc, Text Doc and PDF formats.
PLR eBook Graphics: Includes a Flat and 3D eCover with PSD files.
Total Word Count: 9 800+ Words
PLR License Terms
PLR Reseller License Terms and Conditions:
[YES] Can be sold
[YES] Can be used for personal use
[YES] Can be packaged with other products
[YES] Can modify/change the sales letter
[YES] Can modify/change the main product
[YES] Can modify/change the graphics and ecover
[YES] Can be added into paid membership websites
[YES] Can put your name on the sales letter
[YES] Can be offered as a bonus
[YES] Can be used to build a list
[YES] Can print/publish offline
[YES] Can be given away for free
[YES] Can convey and sell Personal Use Rights
[YES] Can be added to free membership websites
[YES] Can convey and sell Resale Rights
[YES] Can convey and sell Master Resale Rights
[YES] Can convey and sell Private Label Rights
Note:
You may not sell this product or the any of its rights if you ask for a refund. Your license will become null and void.
You must keep this license to verify yourself as an official licensee. You must be able to show the license on demand.
You may not market the product in any immoral, illegal or unethical way (Spam).
You are responsible for your own hosting, download locations, payment processor and customer service to your customers.
Any violation of this license will be subject to revoking this agreement and potential legal action may ensue.
has been added to your cart!
have been added to your cart!
Share this and get 20% off!
Related Products That May Interest You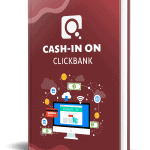 Cash-in on Clickbank PLR eBook Resell PLR - A Cash-in on Clickbank PLR eBook Resell PLR PLR eBook consisting of 7k words where you can sell it with PLR!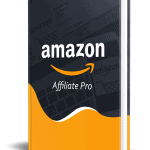 Amazon Affiliate Pro PLR eBook Resell PLR - A Amazon Affiliate Pro PLR eBook Resell PLR PLR eBook consisting of 8k words where you can sell it with PLR!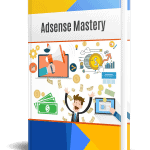 Adsense Mastery PLR eBook Resell PLR - A Adsense Mastery PLR eBook Resell PLR PLR eBook consisting of 9k words where you can sell it with PLR!
---
TAG : kickstart your first product ebook, kickstart your first product ebook with plr, kickstart your first product plr, kickstart your first product plr ebook, kickstart your first product resell plr, kickstart your first product resell plr ebook
CATEGORY : Affiliate Marketing, Affiliate Marketing PLR, Blogging Ebooks MRR, Business, Business Ebooks MRR, Business PLR, Business PLR eBooks, Content Marketing, Content Marketing PLR, Home Business PLR, Home Business PLR Ebooks, Info Product Ebook Guides MRR, Internet Marketing, Internet Marketing Ebooks MRR, Internet Marketing PLR, Internet Marketing PLR eBooks, Lead Magnets, Make Money Online, Make Money PLR, Marketing PLR, Marketing PLR Ebooks, Master Resell Rights Products, MRR eBooks, MRR Lead Magnets, Niche Marketing PLR Ebooks, Offline Marketing PLR Ebooks, Online Marketing PLR Ebooks, PLR eBooks, PLR Lead Magnets, Private Label Rights Products, Product Launch PLR Ebooks, Resell PLR eBooks, Resell PLR Products, Resell Rights Ebooks, Resell Rights Lead Magnets, Resell Rights Products