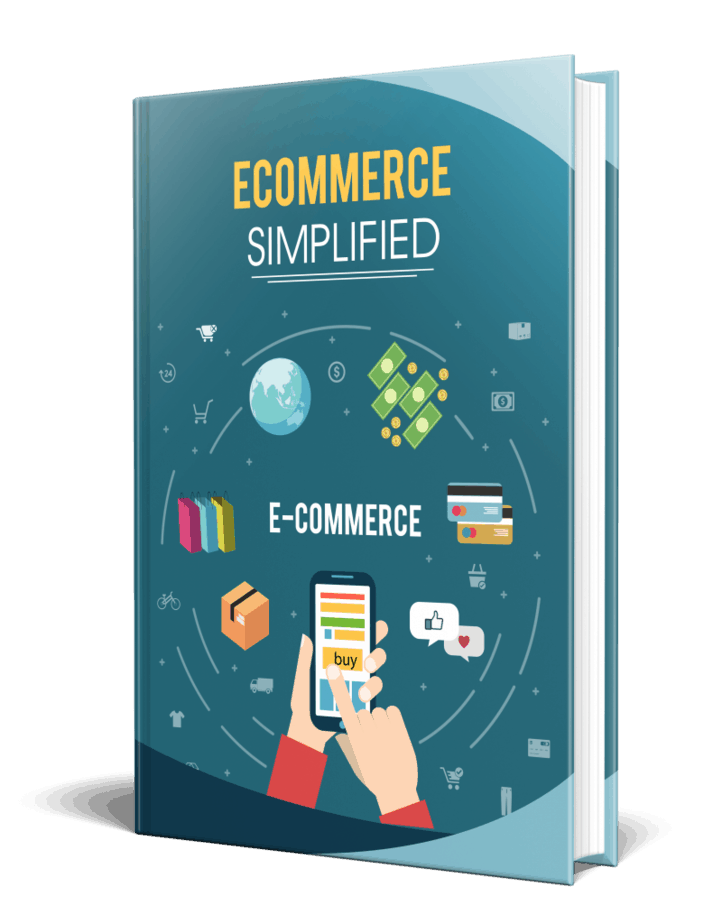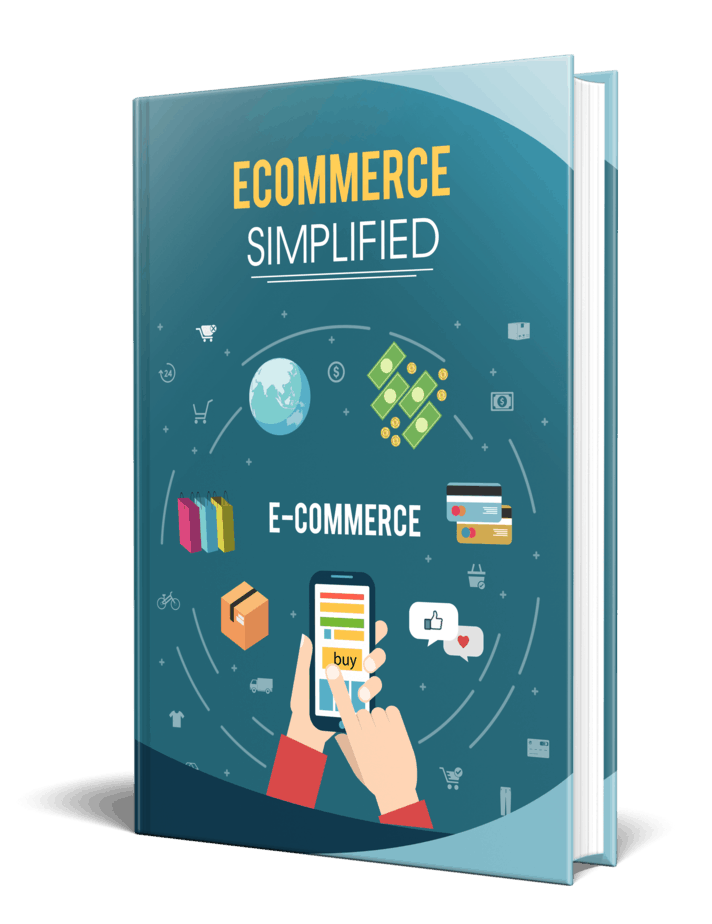 Ecommerce Simplified PLR eBook Resell PLR
in
Business , Business Ebooks MRR , Business PLR , Business PLR eBooks , Internet Marketing Ebooks MRR , Internet Marketing PLR eBooks , Lead Magnets , Make Money Online , Make Money Online PLR Ebooks , Make Money PLR , Marketing PLR , Marketing PLR Ebooks , Master Resell Rights Products , MRR eBooks , MRR Lead Magnets , PLR eBooks , Private Label Rights Products , Resell PLR eBooks , Resell PLR Products , Resell Rights Ebooks , Resell Rights Lead Magnets , Resell Rights Products
Choose Your Desired Option(s)
has been added to your cart!
have been added to your cart!
#ecommercesimplified #ecommercesimplifiedtips #ecommercesimplifiedideas #profitableniche #findingyourpassion #sourceproducts #dropshipping #buyingwholesale #productcreation
#marketingyourstore #onlinemarketing #socialmediamarketing #facebookmarketing #instagrammarketing #pinterestmarketing #socialnetworks
Ecommerce Simplified PLR eBook Resell PLR
How would you like to own your own PLR info-product where you can sell the product with Private Label Rights and earn top profits? Yes! You Heard Right…
On this page, you'll discover a evergreen and highly in-demand Ecommerce Simplified PLR eBook where you can grab a reseller license to sell the ebook with PLR rights; this means you'll be helping others to find PLR ebooks they can resell as their own!
And we're not going to charge you a high price for this PLR Ecommerce Simplified Resell PLR eBook, we want to empower you and your business to sell PLR to your own Optimum Nutrition PLR ebooks so that you can earn good profits from selling PLR rights while helping YOUR audience.
But you're not just limited to selling PLR, you can so much more with the PLR content, just read the reseller PLR license at the bottom of this page to see exactly what you can and cannot do with it.
The Reseller PLR license is very flexible, you can even give it away for free! Just not with PLR rights.
Introducing…
Ecommerce Simplified PLR eBook Resell PLR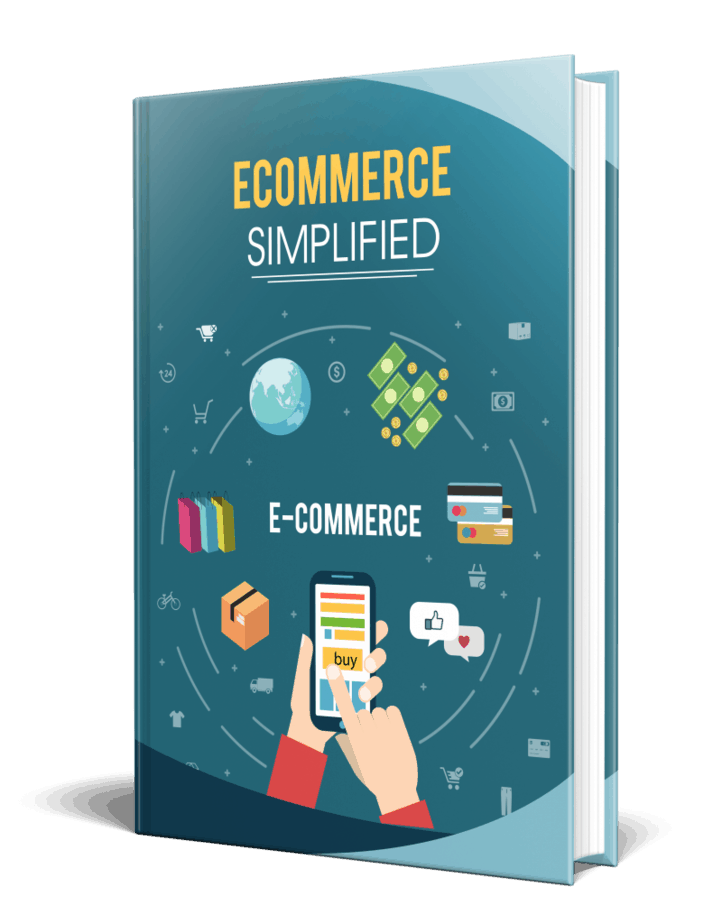 A 3400 Word Ecommerce Simplified Ebook with Reseller Private Label Rights so you can resell it with a PLR license!
Here's a Screenshot inside the Ecommerce Simplified PLR book:


Table of Contents for the Ecommerce Simplified PLR Ebook:
Introduction
Chapter 01 – Selecting a Profitable Niche
Chapter 02 – Finding Your Passion
Chapter 03 – The Inside Scoop
Chapter 04- How to Source Products?
4.1 Drop Shipping
4.2 Buying Wholesale
4.3 Creating Your Own Products
Chapter 05 – Marketing Your Store
5.1 Have A USP
5.2 Social Media
Facebook
Instagram
Pinterest
Other Social Networks
Conclusion
Here's a Sample of the Ecommerce Simplified Content inside the eBook:
With the advent of systems like Shopify and WooCommerce that make it easier than ever to set up an online store without vast programming knowledge or deep pockets, and the prevalence of drop shipping companies that have affordable prices, e-commerce is booming like never before.
E-commerce is one of the only systems you can use to make money online that is truly long-lasting and sustainable, and, in a profitable niche, can keep making you money for many years to come.
In fact, there are ordinary people with no business background, no advanced education, and no huge starting bank account balances who are making millions selling everyday items.
If you're interested in starting your own online store, I recommend reading this guide from start to finish. I'll teach you the basics, and it's up to you to pursue it.
So let's get started.
Chapter 01 – Selecting a Profitable Niche
You can create the coolest, best looking, most exciting online store ever created, and fail miserably if you don't choose a profitable niche. Niche selection is so important that it can literally make or break your success.
A good niche should:
Have a moderate to large audience
Have low to moderate competition
Have buyers who are passionate about the niche
Have products that are priced high enough to be profitable
You want to make sure there are enough people who are interested in the niche to support a good number of sales, but you don't want the niche to be so saturated that it's difficult to make a profit.
You want a market in which the buyers are passionate, or have a real need for the product. It's going to be difficult to make good money selling ordinary products unless you have a very unique selling point, such as a drastically lower price, or some sort of value added selling point. You want to sell products people will be excited to buy, and that they will keep coming back for.
You want to make sure you have products that can be priced high enough to make you a good product without pricing you out of the market. You probably won't make a lot of money selling products priced under a dollar, because you won't be able to build a large enough market quickly enough, but a product priced at ten dollars or more would probably be enough to justify the opening of a store. Of course, there are people who have made fortunes with very inexpensive products, but it takes more volume than a beginner could likely manage.
A good starting point for niche research is to simply make a list of your own hobbies, interests, areas of knowledge, and needs. The more you know about a particular subject when you open the store, the easier it will be for you to source products people would want to buy and to find the right marketing channels to reach your core audience.
Once you have a list of at least 10-20 topics, you can begin to research them in earnest. You want to find out how many people might be interested in each potential niche, how many products are available that you could sell, and how much of a profit margin would be possible.
There are many different ways to do this, but one of the most popular ways is to check Amazon. Start by searching for individual products you might buy in a particular niche. For example, if you want to research the golf niche, search for things like golf clubs and golf balls and find out the bestseller rank for each product. This will give you a general idea of how well each product sells.
You want to be able to find at least a few products selling well enough to be in the top 10,000 in their main category, and in the top 1,000 would be even better.
Note: The above content is just a snippet of the ebook.
Finding ebooks to that you can sell with a PLR license online is very rare, most of them are junk outdated or don't even make sense.
Don't wait any longer, grab your reseller PLR license to this high in-demand evergreen PLR Ecommerce Simplified eBook and start using it to build your list or resell with private label rights for big profits!
has been added to your cart!
have been added to your cart!
Package Details:
Download File Size: 20.9 Megabytes (MB)
eBook Format: Word Doc, Open Office Doc, Text Doc and PDF formats.
PLR eBook Graphics: Includes a Flat and 3D eCover with PSD files.
Total Word Count: 3 400+ Words
PLR License Terms
PLR Reseller License Terms and Conditions:
[YES] Can be sold
[YES] Can be used for personal use
[YES] Can be packaged with other products
[YES] Can modify/change the sales letter
[YES] Can modify/change the main product
[YES] Can modify/change the graphics and ecover
[YES] Can be added into paid membership websites
[YES] Can put your name on the sales letter
[YES] Can be offered as a bonus
[YES] Can be used to build a list
[YES] Can print/publish offline
[YES] Can be given away for free
[YES] Can convey and sell Personal Use Rights
[YES] Can be added to free membership websites
[YES] Can convey and sell Resale Rights
[YES] Can convey and sell Master Resale Rights
[YES] Can convey and sell Private Label Rights
Note:
You may not sell this product or the any of its rights if you ask for a refund. Your license will become null and void.
You must keep this license to verify yourself as an official licensee. You must be able to show the license on demand.
You may not market the product in any immoral, illegal or unethical way (Spam).
You are responsible for your own hosting, download locations, payment processor and customer service to your customers.
Any violation of this license will be subject to revoking this agreement and potential legal action may ensue.
Share this and get 20% off!
Related Products That May Interest You