8 Essentials For Creating an Successful Online Business - This is a premium PLR business course product that is built around eight "essentials" for creating a successful online business featuring 16,400 Words! Inside this bundle, you'll get eight brand new 2000-word supplemental reports that cover these same core essentials from a different, but related subject. You could sell these premium reports as 1 business course for top profits.
#business #businessessentials #onlinebusiness #businessmethods #businesstips #businesstricks #businessbranding #businessmodel #businessstrategies #successfulonlinebusiness#membershipsites #contentmarketing #trafficmethods #businessplr #premiumplrbusines #marketing #businessmarketing #listbuilding #emaillistbuilding #businessreports #businessplrreports #businesscontent #onlinebusinesscontent #businessmonetization #onlinebusinessmodels #businessgoals #businessfunnels #salesfunnel #getmoresubscribers #businessmission #growyourbusiness #premiumplrreports #missionstatement #profitablememberships #recurringincome #funneltesting
Introducing
Businessentials 8 Business Essentials Premium PLR Reports (Over 16 000 Words)
BUSINESSENTIALS: The Supplemental Reports
8 Essentials For Creating an Successful Online Business. Over 16 000 of premium business PLR content ready to be used in your business to educate your readers and have them loving you for providing top notch coaching content. Teach your audience about the 8 core essentials about creating a successful online business.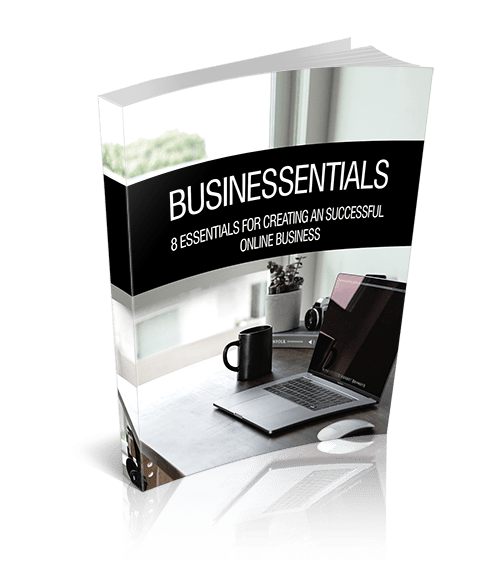 Page Count: 65 pages
Word Count: 16,400 words
This is a premium PLR business course product that is built around eight "essentials" for creating a successful online business. You can also separate it into 8 reports or modules for a business course. The content is not your average junk PLR, it's high quality content which will educate your customers and make them fall in-love your YOUR content.
Inside this bundle, you'll get eight brand new 2000-word supplemental premium business PLR reports that cover these same core business essentials from a different, but related subject.
Here are the eight premium PLR reports/course:
1. Market: How to Become a Trusted Go-To Source for Content in Your Market
2. Mission: How to Use Your Mission Statement to Build a Powerful Brand
3. Monetize: The Five Types of Profitable Membership Sites You'll Want to Build
4. Minimize: Three Proven Traffic Methods to Grow Your Business
5. Model: How to Effectively Lead Your Prospects and Customers Through Your Sales Funnel
6. More: How to Use Testing and Tracking to Get More Subscribers, More Customers and More Sales
7. Methods: Tips and Tricks for Effectively Scaling Your Business
8. Milestones: How to Set Effective Goals That You Can Meet and Even Exceed
Let's take a look inside this Premium PLR business content bundle:

Here's a sample of this business PLR bundle content:
Report One: Market – How to Become a Trusted Go-To Source for Content in Your Market
As you likely already know, creating content is one of the keys to building a thriving online business (especially an infoproduct business). You need content to:
Generate traffic.
Convert this traffic into subscribers.
Build relationships with your prospects.
Convert prospects into buyers.
Convert buyers into repeat customers.
And of course if you're selling infoproducts, then you also need plenty of content in the form of ebooks, videos and more to sell to your customers.
Now here's the thing…
None of this content is going to be all that effective if you're not considered an expert/authority or the "go to" source for a specific topic in your market.
Makes sense, right? If no one has ever really heard of you, then they're not going to beat down your virtual door to get their hands on your content.
So, the question is, how do you become the "go to" source for trusted content in your niche?
Hint: it's not a "one and done" sort of thing. Instead, you need to take multiple steps on a consistent basis to build and protect your brand reputation as a trusted source. Here's how to do it…
Specialize in One Topic
Don't try to be a Jack of all trades in your niche. Instead, find one topic and specialize in it. Ideally, this should be a topic that others aren't specializing in too, or one that you can compete in because you have some special qualifications.
This doesn't mean you can't write about other topics. It just means you want to develop a reputation as the "go to" source for one specialized topic.
For example, maybe you're selling bodybuilding information. You can write about all sorts of bodybuilding topics, but perhaps you specialize in narrow topic, such symmetry, or the best leg exercises, or "peaking" at the right time for competitions.
To really make this effective, you may want to introduce some branding that emphasizes your specialization. Let's go back to the bodybuilding example, and let's suppose you're the expert at helping people build symmetry with their physique before a competition. Whenever you sign your name, it might look something like this: "John Doe, Symmetry Specialist."
Another example: "Jane Doe, the Tomato-Growing Guru."
Next…
Offer Breaking News
Part of becoming a "go to" source is being the first to share news in your niche, especially with regards to how the news impacts your audience and any related advice you can give to them. In particular, focus on sharing news related to your specialty topic.
TIP: When you share news, be sure to link to quality news articles from reputable news sources (e.g., the Associated Press). Avoid fringe news sites in order to protect your reputation.
Next…
Blow Your Own Horn
Why should your audience listen to you? Here's where you blow your own horn by touting your credentials. This includes anything that makes you uniquely qualified to teach your specific specialty topic (and the niche topic as a whole), such:
Relevant education credentials.
Work experience.
Awards and accolades.
Results you've created for yourself.
Results you've created for others.
Strategies you've pioneered.
Items you've invented.
Other experts who've endorsed you.
…And any other proof that you're a trusted source of information when it comes to this topic.
For example, if you've won a prestigious award in your industry, then share this credential with your audience. You can share it on your site's "About" page, in the sidebar of your blog, in your social media profiles, in the "About" section of your free and paid products, in your newsletter byline… and basically anywhere else that your audience sees it.
You can also mention your credentials in the middle of a blog article or other content. Even something as simple as one line can help answer the reader's question about why they should listen to you.
Let's suppose you're writing about dog training. You can let people know you've been doing it a long time by sharing a story within your content. E.G. "When I trained my first dog 30 years ago, I admit I made a few mistakes…"
Make a Great Impression
The key here is to make sure every piece of content you publish is high-quality and looks great. This means doing the following:
Creating well-written, engaging and accurate content.
Designing the interior of the product so that it looks polished and professional.
Getting a professional ecover.
If you can't do any of these things yourself, then it's a good idea to outsource these tasks to professionals. You can post projects on sites like Upwork.com, Guru.com and Fiverr.com.
You also get professionally design eCover graphics for your PLR course:

End result? It's all about growing your business and putting more profit in your pocket!
You could sell these 8 reports as one course, or separate into separate reports/ebooks.
The content is high quality so no matter what you decide to do with it, your customers will love the content you're providing.
You could even break it up into chapters for your membership site, there's many options only limited by your imagination.
Grab this premium business essentials PLR bundle for only $47. And start flipping it for top profits while educating your audience with premium helpful training content.
has been added to your cart!
have been added to your cart!
Package Details:
Businessentials 8 Premium Business Reports  (16 451 words)
eCover Graphics – 3D ecovers and Flat Cover with PSD file.
PLR License
Your PLR License Terms
PERMISSIONS: What Can You Do With These Materials?
Sell the content basically as it is (with some minor tweaks to make it "yours").
If you are going to claim copyright to anything created with this content, then you must substantially change at 75% of the content to distinguish yourself from other licensees.
Break up the content into small portions to sell as individual reports for $10-$20 each.
Bundle the content with other existing content to create larger products for $47-$97 each.
Setup your own membership site with the content and generate monthly residual payments!
Take the content and convert it into a multiple-week "eclass" that you charge $297-$497 to access!
Use the content to create a "physical" product that you sell for premium prices!
Convert it to audios, videos, membership site content and more.
Excerpt and / or edit portions of the content to give away for free as blog posts, reports, etc. to use as lead magnets, incentives and more!
Create your own original product from it, set it up at a site and "flip" the site for megabucks!
RESTRICTIONS: What Can't You Do With These Materials?
To protect the value of these products, you may not pass on the rights to your customers. This means that your customers may not have PLR rights or reprint / resell rights passed on to them.
You may not pass on any kind of licensing (PLR, reprint / resell, etc.) to ANY offer created from ANY PORTION OF this content that would allow additional people to sell or give away any portion of the content contained in this package.
You may not offer 100% commission to affiliates selling your version / copy of this product. The maximum affiliate commission you may pay out for offers created that include parts of this content is 75%.
You are not permitted to give the complete materials away in their current state for free – they must be sold. They must be excerpted and / or edited to be given away, unless otherwise noted. Example: You ARE permitted to excerpt portions of content for blog posts, lead magnets, etc.
You may not add this content to any part of an existing customer order that would not require them to make an additional purchase. (IE You cannot add it to a package, membership site, etc. that customers have ALREADY paid for.)
has been added to your cart!
have been added to your cart!
Share this and get 20% off!
Related Products That May Interest You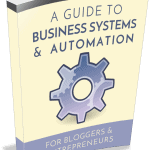 Biz Systems Premium PLR Package - High quality biz systems PLR product including ebook, checklist, emails, articles and lots more. Over 20k words of ready-to-go business systems PLR content that…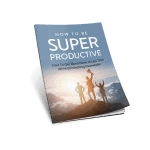 How To Be Super Productive Premium PLR Report - A high quality how to be super productive premium PLR Report with editable graphics featuring 3273 Words!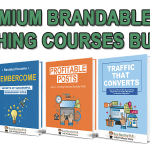 Due to popular request, we've taken some of our top-selling and most popular Premium Brandable PLR Coaching and bundled them into a MONSTER VALUE package to give you the best…
---
TAG : business essentials plr, business essentials plr content, business essentials plr list building report, business essentials plr package, business essentials plr premium plr report, business essentials plr report, business PLR Report, done for your business content, high quality business essentials plr report, high quality business plr content, online business plr ebook, plr business course, plr business report, plr business reports, plr online business content, plr online business course, premium business plr reports
CATEGORY : Blogging, Blogging PLR, Branding PLR, Business, Business Coaching PLR, Business Coaching PLR Ebooks, Business PLR, Business PLR eBooks, Coaching, Content Marketing, Content Marketing PLR, Copywriting PLR, Email Marketing, Email Marketing PLR, Email Marketing PLR Ebooks, Entrepreneur PLR, Entrepreneur PLR Ebooks, Exclusive PLR, Featured PLR Products From Our Store, Home Business PLR, Home Business PLR Ebooks, Internet Marketing, Internet Marketing Checklists, Internet Marketing PLR, Internet Marketing PLR eBooks, Lead Magnets, List Building, List Building PLR, List Building PLR Ebooks, Make Money Online, Make Money Online PLR Ebooks, Make Money PLR, Marketing PLR, Marketing PLR Ebooks, Membership Sites, Membership Sites PLR, Niche Marketing PLR, Niche Marketing PLR Ebooks, Online Business PLR, Online Marketing PLR Ebooks, PLR eBooks, PLR eCourses, PLR Lead Magnets, PLR List Building Reports, PLR List Building Reports, PLR Newsletters, Premium PLR, Premium PLR eBooks, Premium PLR Reports, Premium White Label Brandable PLR Coaching Courses, Private Label Rights Products, Top Sellers, Traffic Generation, Traffic PLR, Work At Home PLR, Work At Home PLR Ebook