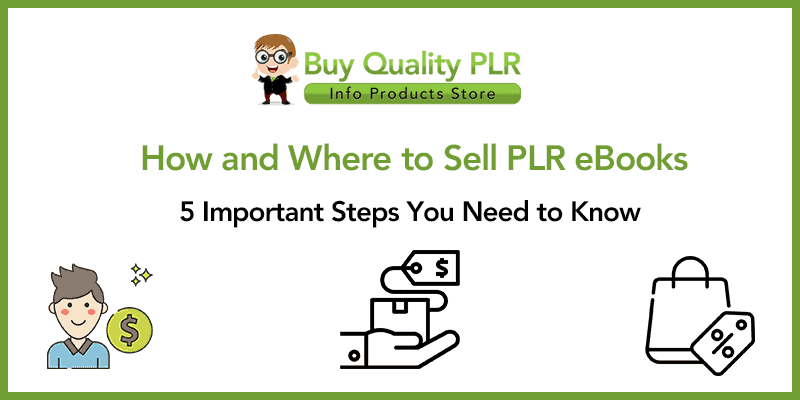 How and Where to Sell PLR eBooks – 5 Steps You Need to Know
in
Affiliate Marketing, Business Models, Content Marketing, Digital Products, Internet Marketing, Lead Magnets, List Building, Make Money Online, Online Home Business, PLR Content, PLR Products, Private Label Rights, Product Creation, Selling Ebooks, Using PLR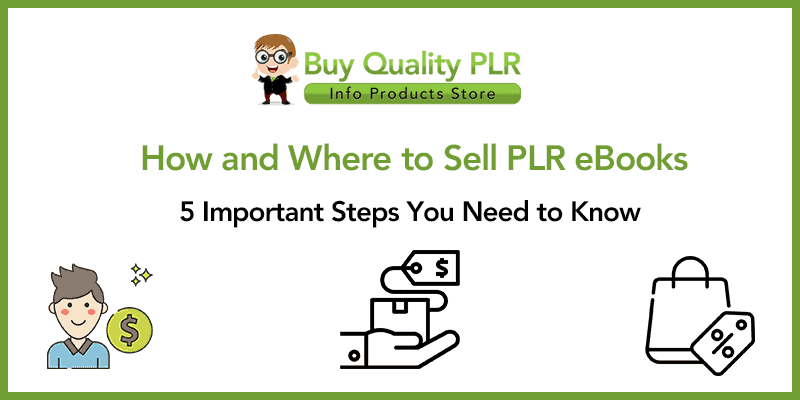 What's the buzz with selling PLR eBooks these days? Everyone's looking to make money, and that's just what happens when you resell eBooks and other PLR material. PLR products help provide results to your business if done the right way. However, make sure you have a basic understanding of these products and how to effectively use them.
With PLR products, simply rewrite them or use them as your own. There are several different types of PLR products up for grabs in today's market, but let's take a look at 5 effective methods to help your business with PLR eBooks.
Step 1 – Buy High Quality Rebrandable PLR eBooks To Resell For Profits
This is probably the easiest method to help generate revenue. If you're new to this, consider buying one PLR eBook, rebrand it and market until you get the hang of it or make your first sale. Selling PLR ebooks online or offline can be very profitable if you're providing an eBook that helps your audience solve a problem.
But remember with PLR ebooks, you're not the only one trying to sell the eBook, because PLR is sold to more than one person, so you REALLY need to rebrand it to make it unique on the market and get rid of all competitors selling the exact same product.
If you plan on using high quality PLR eBooks, you can have peace of mind that the content you're selling is well-researched, written by professional USA copywriters and your customers will be happy. Happy customers mean return business and sales. Premium PLR eBooks can also be sold for a higher dollar amount and result in little to no returns or refunds wanted. If you sell cheaper or even free eBooks, your return rate is a lot higher as they have probably been over-sold. Customers aren't usually happy paying for things they can find for free online.
Step 2 – Rebrand Your eBooks to Make it Unique
You can purchase PLR eBooks for resale and then edit them to fit your needs. To effectively earn revenue for your PLR content, consider making some tweaks. Update it, remix it, rearrange it, and add some of your own personal experience to add extra value and position it to help your audience solve their problems.
The reason rebranding your PLR eBook is strongly recommended is to get rid of other competitors selling the same products as you. PLR content you purchase is sold to more than one person. To avoid selling the same thing as everyone else, change graphics and the title and already your product is unique on the market.
Some quick tips for quickly making your PLR eBook content more unique and beefy:
1. Add images to your ebook if it doesn't already have good images. You can find some really good pictures on Pixabay.com and the images are public domain so you can use it for commercial use like adding it in eBooks you plan to sell.
2. Find PLR articles in your niche, and add it to your eBook to make it more beefy. You can rewrite the content slightly, and add your insights to position it towards your audience and have a more unique eBook to resell.
3. To find PLR content in your niche, use the search bar at the header on BuyQualityPLR.com and type in "your niche" with the term "plr' so for example: Yoga plr and you'll search our entire database of content for Yoga PLR you can use to add content to your ebook.
Create New Graphics and a New Title
Some PLR eBooks aren't exactly the most appealing to look at. Consider giving it an eye-catching title and throwing some graphics into it. Not everyone likes to stare at a bunch of pages that have nothing but text on them. Graphics can break up text and can give readers a break from just words on a page. This is especially a great idea to help give a visual of the product being offered. 
PLR rebranding can help you differentiate your product on the market from other lazy marketers that haven't rebranded their PLR products and are selling it as is. First impressions last, so having an awesome looking product leads to increased conversions and sales.
Optional: Re-Purpose Your PLR eBook
Some people even take PLR eBooks and create videos from them. This can create an effective video-series that makes it look like you have an established product. You can include a video combined with an eBook as well.
You can publish these videos on YouTube which can be a great source of traffic for you. You could even transform your PLR eBooks into a video course and offer it as an upsell in your sales funnel at a higher price. For some more ideas for re-purposing your PLR content click here.
Step 3 – Put it Up for Sale
You can take the PLR eBooks you have and put them up for sale to others. You can put them for sale right on your own website. Some people make their first sale within a few hours of posting their PLR products. Rather than trying to create your own products and wasting precious time, consider jumping onto the "resell rights" wagon immediately and watch the potential and sales grow!
This method can be more profitable than trying to promote other peoples' products working as an affiliate. You aren't having to split revenue, because unlike affiliate marketing, when you resell eBooks as your own, you get 100% of the revenue. And the other nice thing about selling PLR ebooks with opposed to selling physical ebooks, there's no stock! So you can sell unlimited copies, without worrying about stock and get to keep all the profits. Below I'll show you some of the most popular places where you can sell digital products online easily.
Step 4 – Market Your New Rebranded PLR eBook
For those of you who don't have a website or blog and are looking where to sell PLR eBooks, you can use an effective advertisement method to get results. This is true even if you don't have a list of subscribers.
If you are really good at advertising on other sites, sales will come pretty easily. You aren't creating a product so you can concentrate on advertising and promoting the products. There are several websites out there that have good readership that you can advertise with. There's many ways to drive traffic, some are free, some are paid, find a traffic avenue that works for you and gives you high converting traffic. Some people prefer SEO, some prefer Facebook ads, practice a few and find a method that works for you.
Feeling extra creative? You might even get some of these people to sign up as your affiliate to do the work for you (recruiting affiliates) while you still profit. Pay them high commissions like 50% or more to promote your PLR products and sit back and watch profits roll in! Getting an army of affiliates to promote your products to their email lists and audience, could mean high sales, free traffic and quickly building a huge buyers email list for you.
Using PLR eBooks to Build Your E-mail List of Subscribers
Building an e-mail list is going to be one of the most important things you can do for the growth of your business regardless of the niche you plan on marketing in. Using PLR eBooks and exchanging it for e-mail addresses (opt-in list building) is a common and extremely effective list building strategy. Simply offer a PLR eBook that offers content your audience wants or needs, and they will be more than happy to join your e-mail list. If your PLR lead magnet is good and truly helps address their need, they'll love you for it and come back for more!
Step 5 – Know Where to Sell PLR eBooks
When it comes down to selling and promoting eBooks online, there is now a great market for doing just this. There are so many bloggers and entrepreneurs who are making serious money with their books. There was a time there weren't really any ideal places to sell eBooks. These days, there are dozens of places where you can sell digital products.
Here's some of the best places to sell your PLR eBooks or other digital content.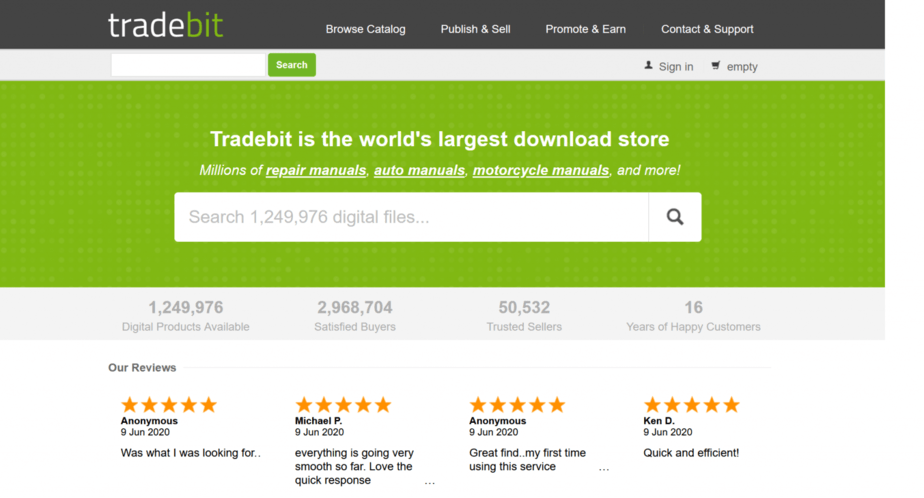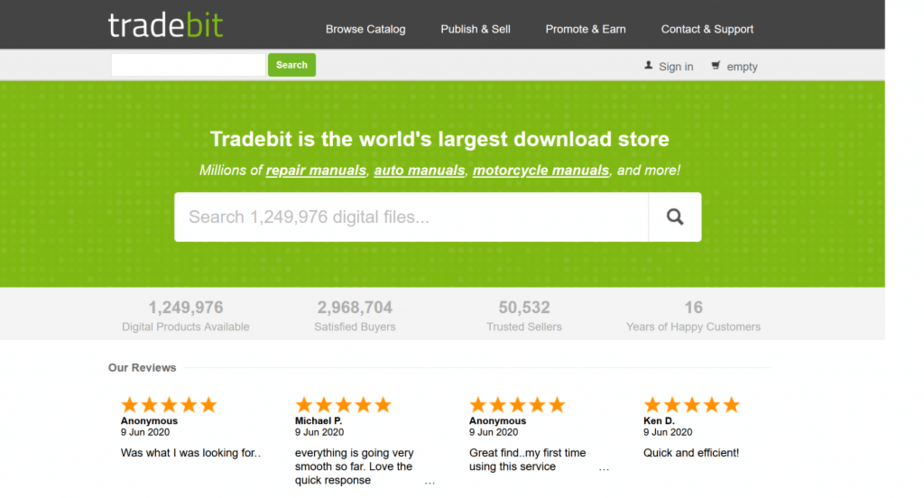 This site offers a merchant panel with advanced features to meet thousands of merchants' needs. They accept credit card or PayPal. Payouts are sent once a week. There is a free subdomain storefront. Tradebit has a massive marketplace for selling and buying all types of digital products and content.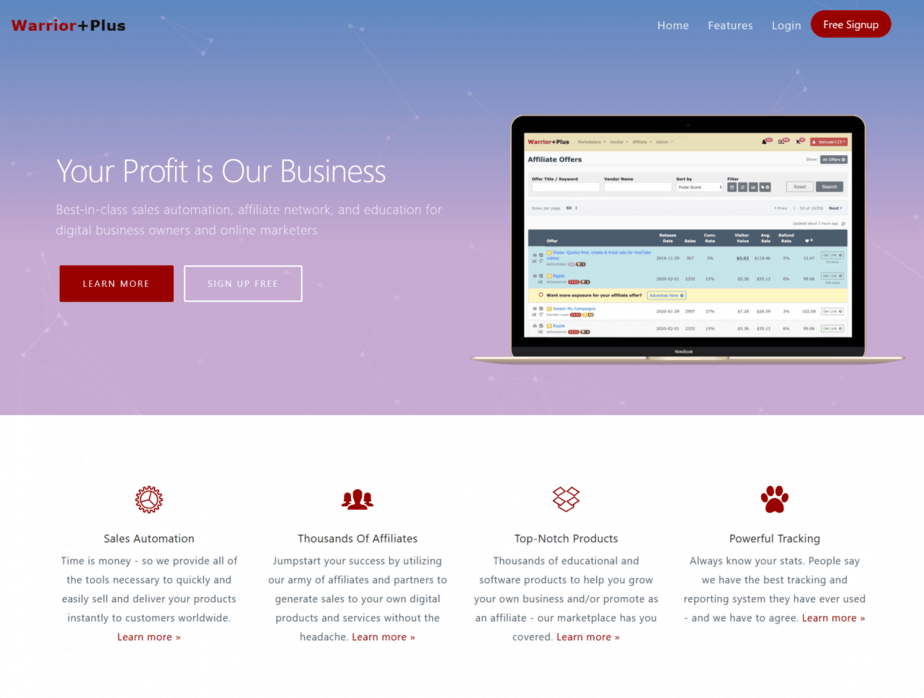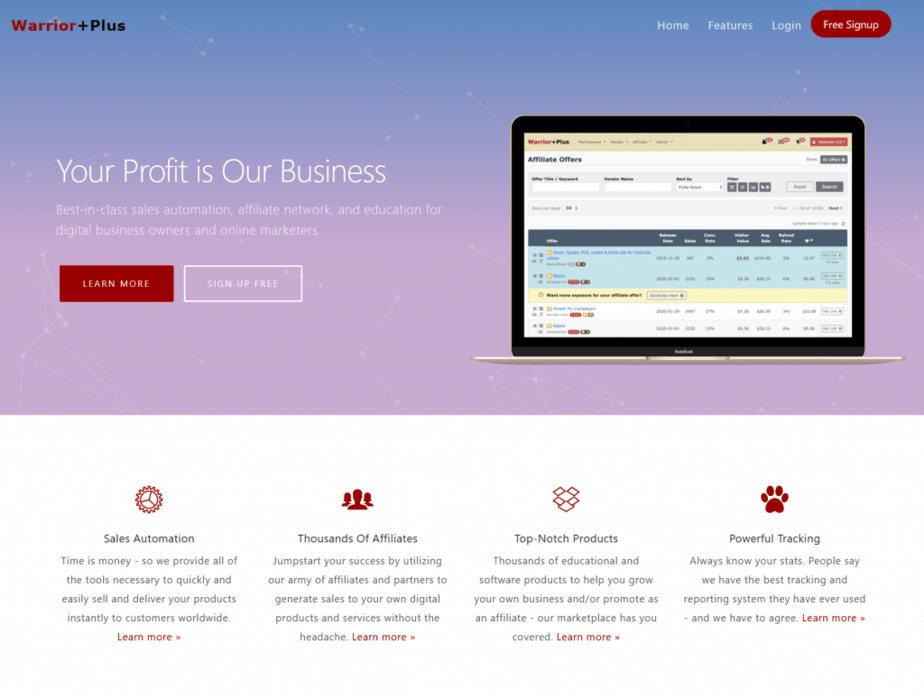 WarriorPlus has become very popular for digital product launches and funnels. You'll have access to all the necessary tools needed to quickly sell and deliver your products instantly. Offers affiliate networks, best-in-class sales automation and education for digital business owners and online marketers. Take advantage of a free account today!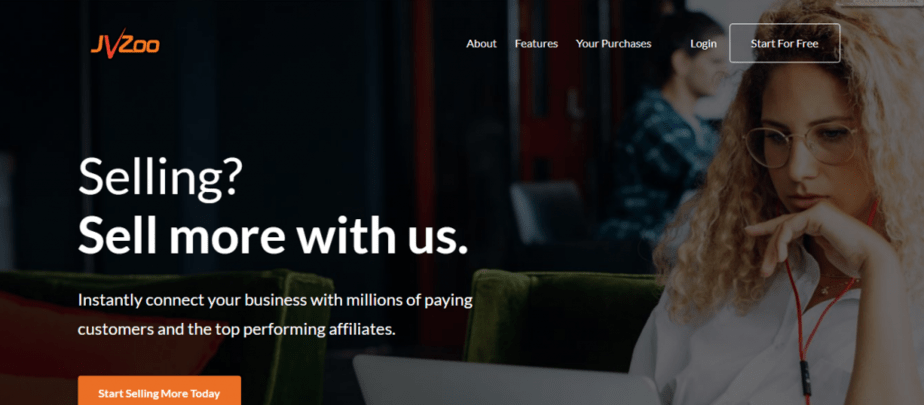 JVZoo is a direct competitor to WarriorPlus, both allow you to launch products, have a marketplace and setup full digital product funnels. You can now connect your business with millions of paying customers. Payment methods accepted ate Payoneer, PayPal, Stripe, Slack, and more. Enjoy free to join memberships with no monthly setup fees.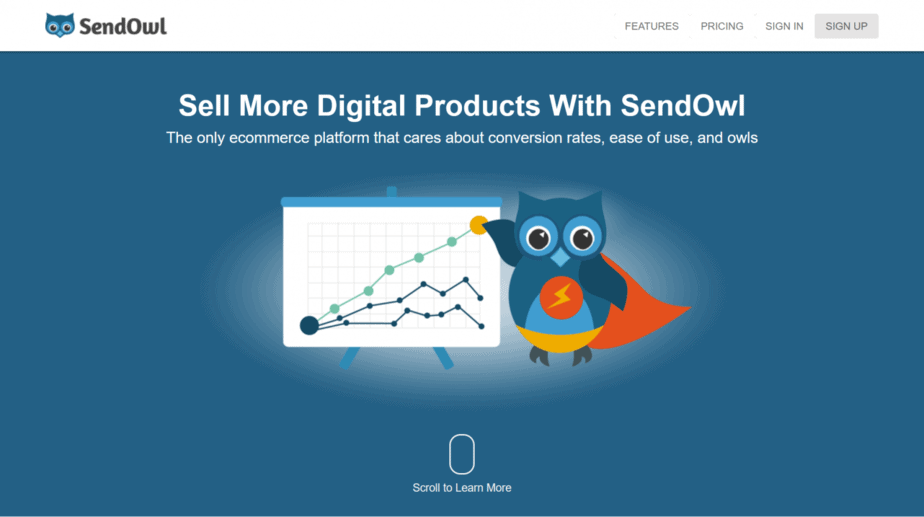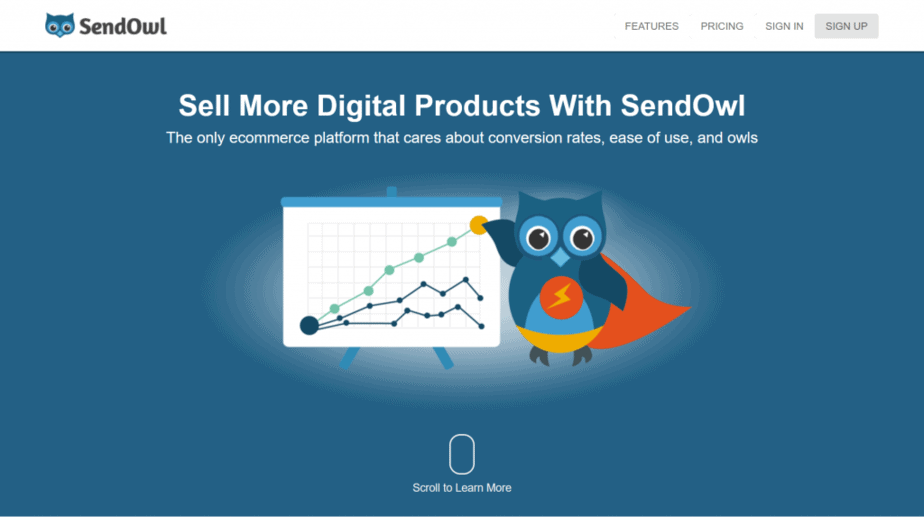 SendOwl Offers a 30-day free trial. Accepts PayPal, Apple Pay, credit card, and even Bitcoin. This site offers a few different monthly plans ranging from $9/mo to $39/mo. You can sell to your customers from your e-mail, blog, social media site, and website. You can sell your eBooks, software, memberships, subscriptions and more. If you're looking for a very simple yet effective digital content selling solution, SendOwl is definitely work a look.
5. Gumroad (UPDATE: Gumroad DOES NOT Allow Selling PLR)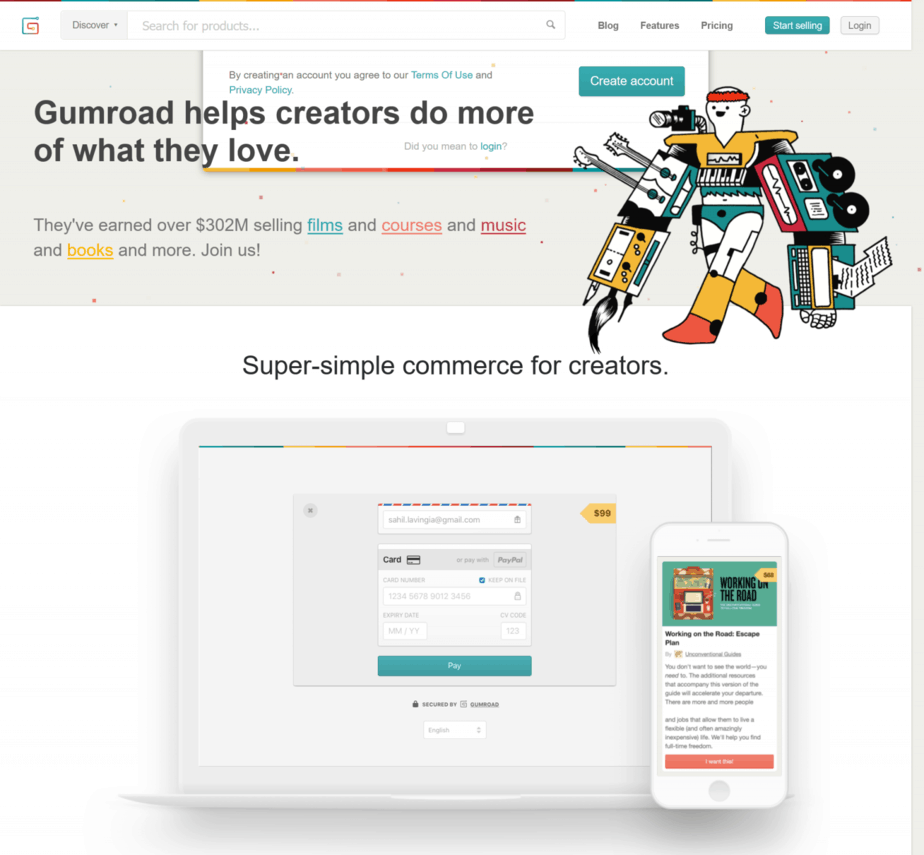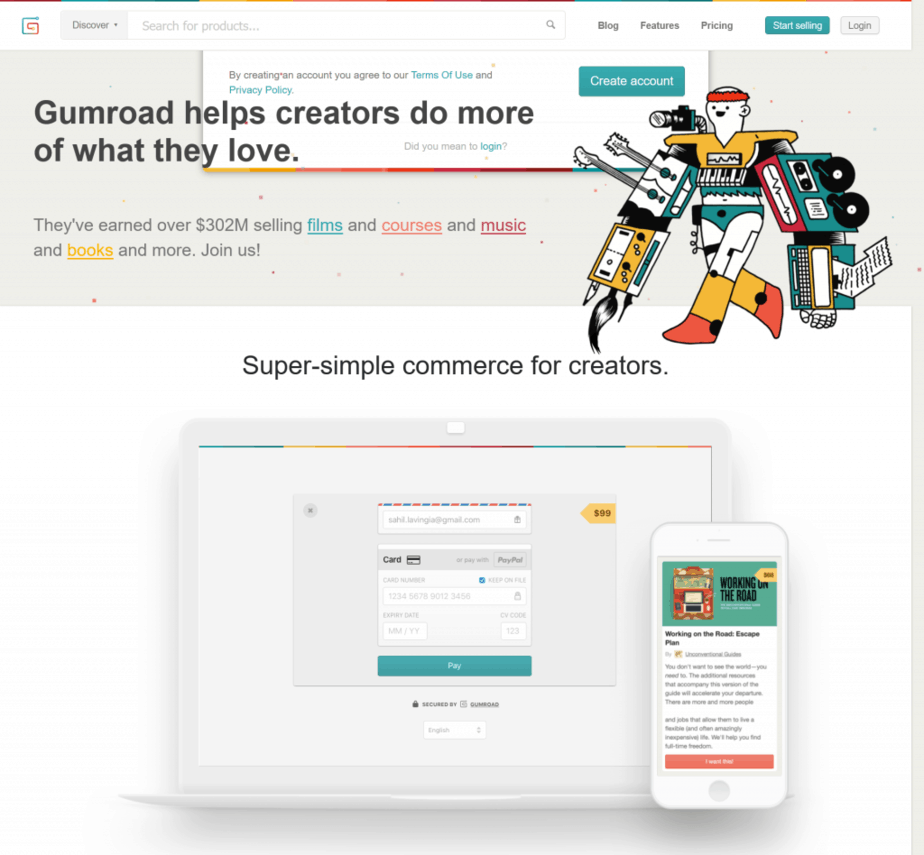 Unfortunately, you cannot sell PLR or resell rights products on Gumroad. Read more here. You can however sell digital products you own copyrights to. That should tell you how super-easy it is to get your products setup and listed for sale. Take advantage of a few different pricing plans designed to fit your needs. This site offers a free plan for those of you just getting started and a $10/mo plan. Customers can pay with credit card and PayPal. Gumroad is probably the easiest way to sell digital products online.
Repeat: Gumroad does NOT allow selling of PLR products.
Source: https://help.gumroad.com/article/155-things-you-cant-sell-on-gumroad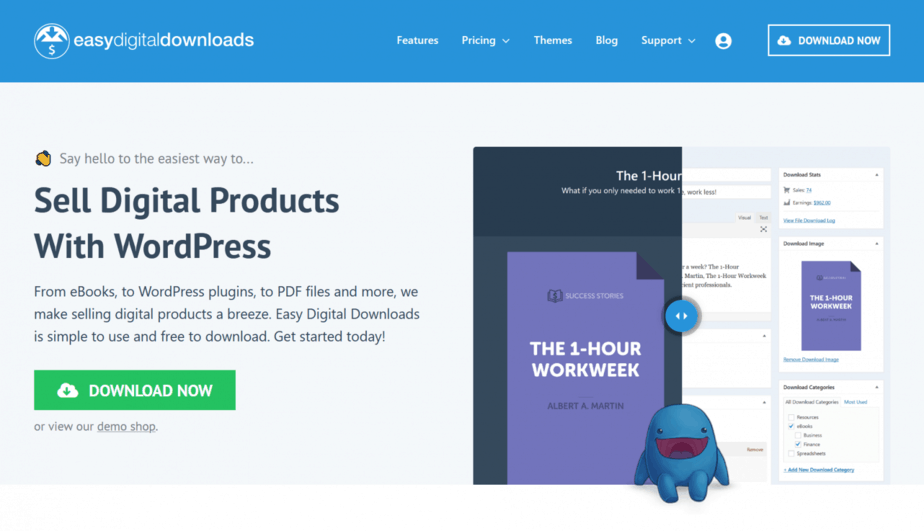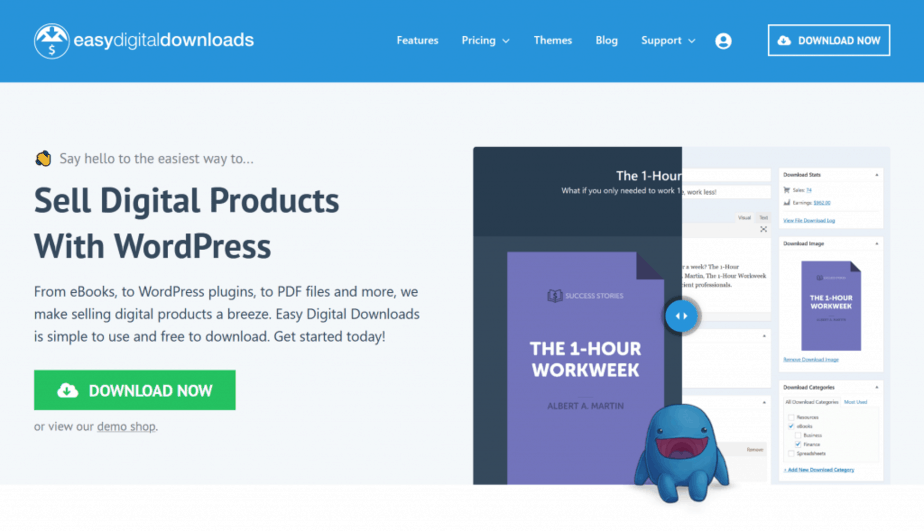 Easy Digital Downloads (EDD) is a WordPress-based solution for start a digital product store. From eBooks, to plugins for WordPress, to PDF files and more, this site helps make selling digital products a breeze. Take advantage of a yearly plan for $99 with a personal pass or there is an extended pass for $199 a year. There is a professional pass for transforming your business for $299 a year and an all access pass which is great for agencies and freelancers for $499 a year. Check out BuyQualityPLR.com which runs on EDD for all your PLR needs. Using EDD is free, but the add-on that gives you extra functionality is not cheap.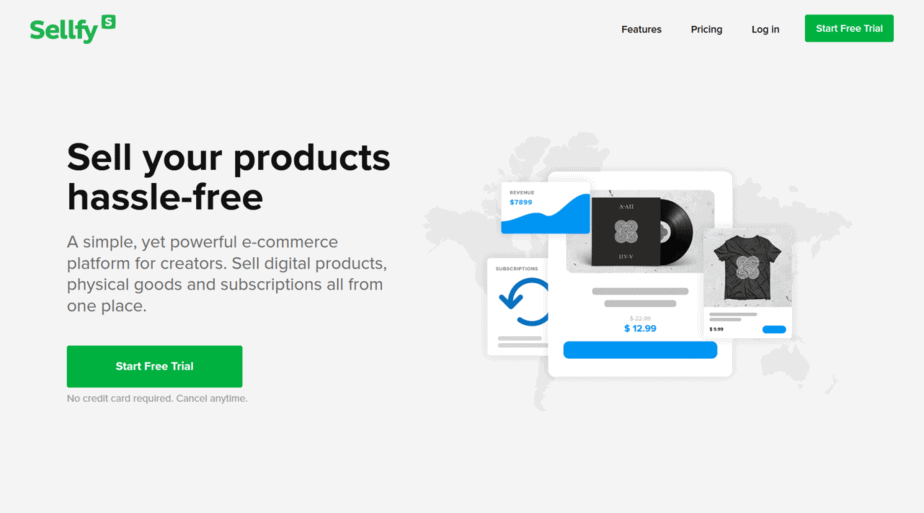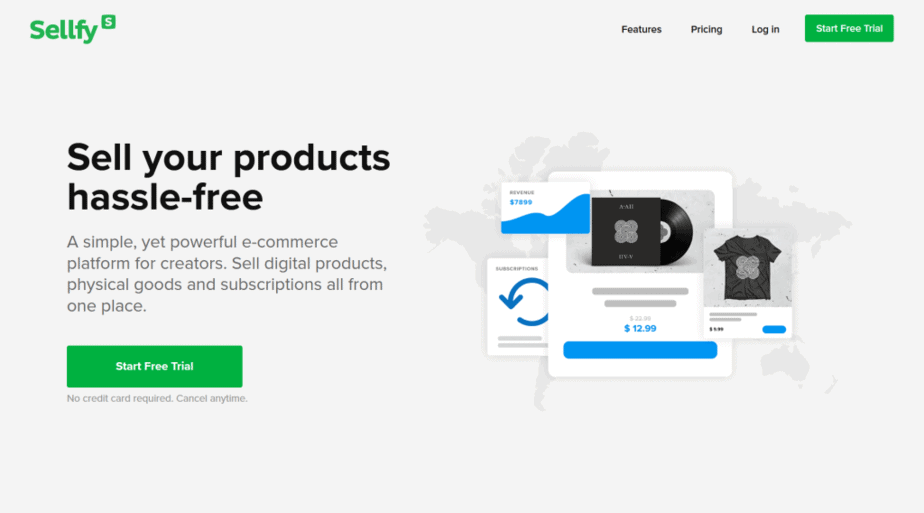 Sellfy has monthly costs with no transaction fees which can be useful if you're sales stats is higher. This is a simple, yet powerful e-commerce platform great for creators. Sell digital products, physical goods or even subscriptions all from one place. You get to setup a store with affordable pricing options and no hidden costs. There is also a 14-day free trial so you can try before you buy.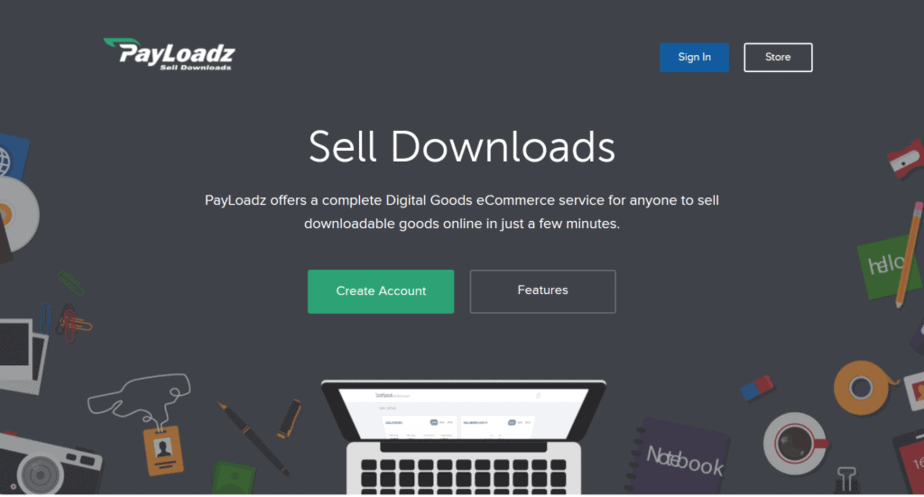 This site offers a complete digital goods eCommerce service for anyone looking to sell downloadable products in a few short minutes. Increase sales and sell your products anywhere online whether you want to use Twitter, Facebook or create an online store with us. Payment methods accepted include credit cards, debit card, ACH transfers and eChecks. There are no product limits either. There are no monthly charges for a basic account and a premium account starts at $15/mo.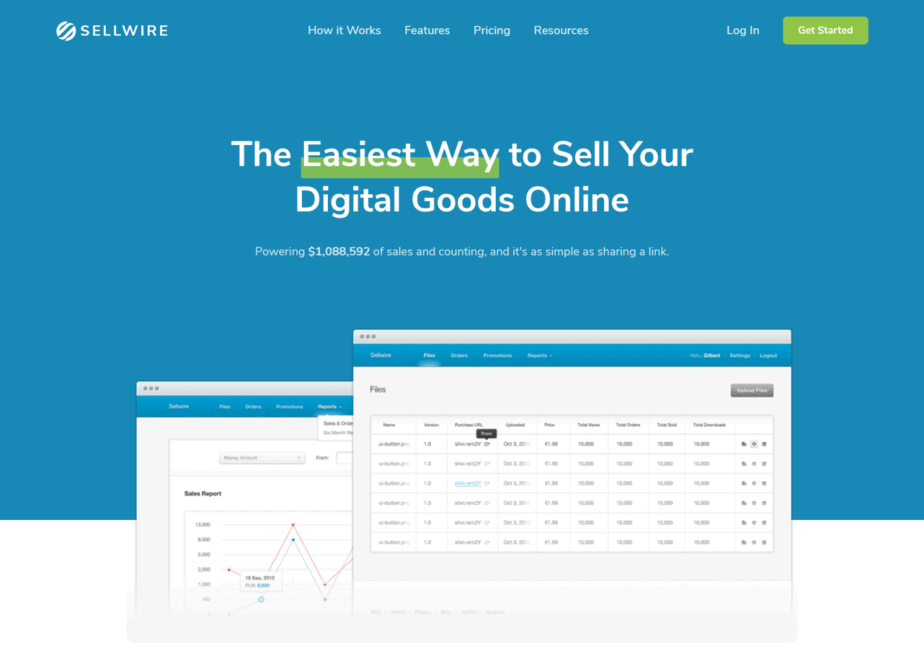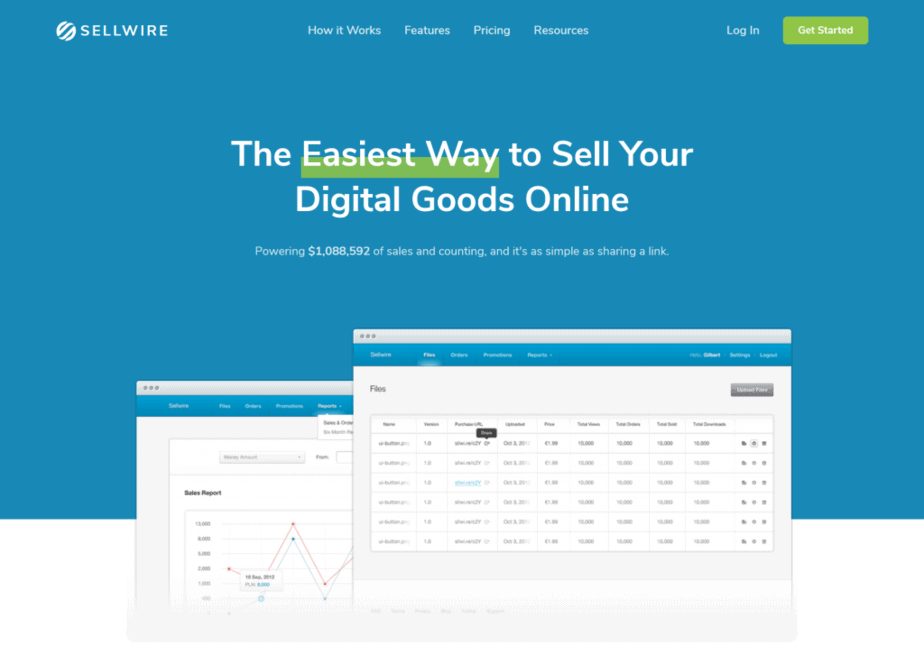 Sellwire is an easy way to sell your online digital products. Plans start at $9 and range up to $89/mo. Payment methods accepted are credit card, DCI and JCB. They do offer a free trial where you can manage 1 file. This can help you determine if this site is for you.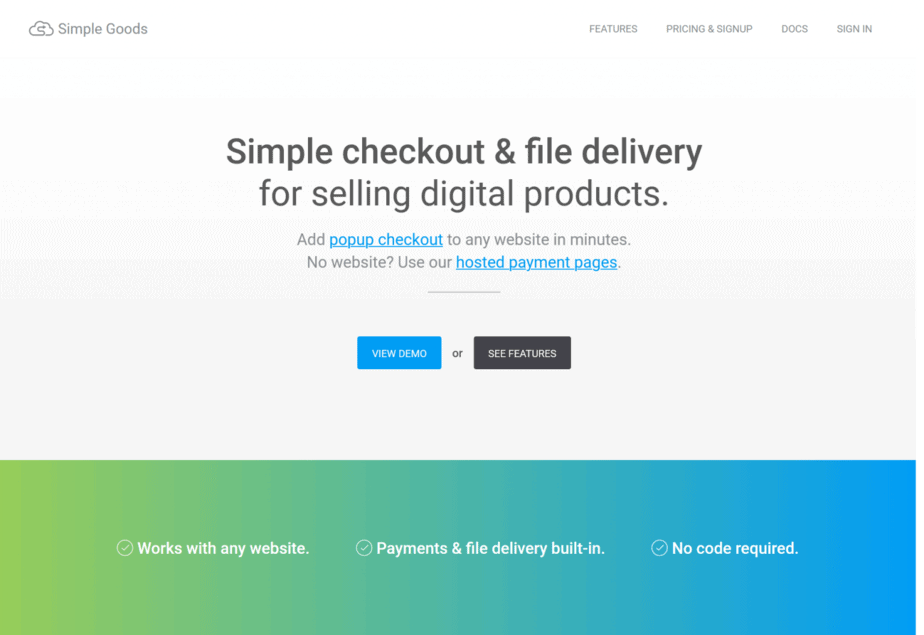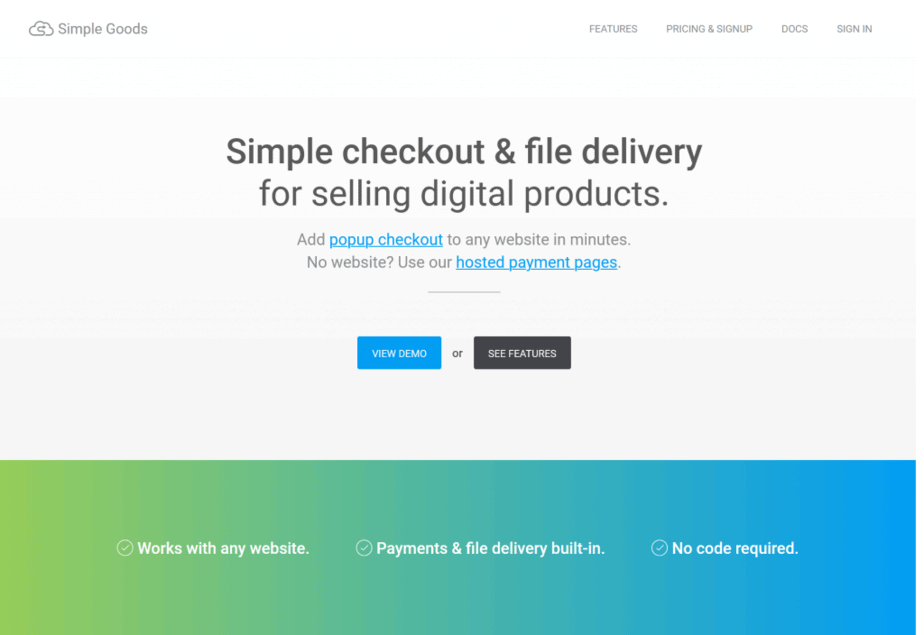 This site is great for selling just about anything. You can sell your products just about anywhere including Twitter, Facebook, YouTube, WordPress and more. Begin selling products for free with a free monthly plan. You can grow your store with up to 10 products for $9/mo, and up to 50 items a month for $29/mo. Plans do require a Stripe account.

This site is simple to use and offers an easy-to-use platform for selling online digital products. PayPal, Braintree, Authorize.net, 2Checkout and more are supported. Use E-Junkie to sell PLR eBooks on your site or create your own online shop. There is a free trial currently and they are also giving away 1-year accounts in support of COVID-19. Free account has limitations though, but for $40 a month you can sell unlimited anything.
I hope you found our list of sites that allow the selling of digital products and setting up digital content shops useful. They are some of the best solutions you'll find online. And if you choose an easy solution you could have your PLR ebooks and other products ready and setup in just a few minutes.
You should be able to find a solution for selling your PLR eBooks on one of these digital content selling platforms. I recommend you try a few and choose the one that's best suited for your business and audience. Have a look at how easy they are to use, their payment options, fees, product delivery options and if they allow you to setup your own digital product shop.
Final Conclusion
If you truly want to be successful with reselling PLR ebooks online to earn online, Make sure you are adding value to them to make them more attractive and informative to buyers. Once they're rebranded and ready-for-sale, start promoting them on high traffic websites and keep promoting them until you make your first sale. If you're not making sales, re-look at your offer, add related bonuses, consider recruiting your own affiliates and juice up your offer to offer massive value for money to your visitors. Thanks for reading, keep safe and stay awesome!