Burnout Premium PLR Package - High quality burnout PLR product including ebook, report, emails and lots more. Over 31 000 words of done-for-you burnout PLR content that is well written and ready to be used in your business to educate your audience. This ready-to-go burnout PLR content includes fast-action bonuses for the first 50 buyers only.
#burnout #copingwithburnout #avoidingburnout #burnoutsigns #burnoutsymptoms #burnoutplr #healthylife #eatsmart #getenoughrest #getmoving #stayhydrated #stressrelief #selfhelpcontent #personaldevelopmentcontent #selfimprovement #burnoutcauses #plrshop #plrcontentstore #newplr #premiumcontent
Burnout Premium PLR Package – Featuring Over 31 000 Words of Done-For-You Evergreen Self Help Content.
Attention: Self Help Marketers, Personal Development & Self Improvement Coaches

Done for You Premium Self Help PLR Product on a
EVERGREEN Topic:
Burnout!
Dear Self Improvement online business owner, When it comes to self help and personal development searches, the Burnout is one of the most searched-for topics online.
It's safe to say that Burnout has spawned an entire industry of blogs, courses, books and products.
This is where my premium done-for-you Burnout PLR content package comes in. It's all about teaching your customers how to Preventing & Coping With Burnout.
Everything is completely done-for-you and ready-to-go – from the main self help PLR info product to your social media updates – it's simply up to you to add your branding and firmly establish yourself as an auhtority in this lucrative self improvement niche.
Introducing The…
Burnout PLR Package
Featuring Over 31 000 Words of High Quality Burnout Content Ready To Be Used In Your Business!
This high quality Burnout PLR package covers the hugely popular self help niche. Self Help is evergreen and will always be. This Burnout PLR package is well-written by an experienced copywriter and comes with full private label rights so you can edit it, put your name on it, put your brand on it and sell it or use the PLR to build your list of raving fans.
has been added to your cart!
have been added to your cart!
Here's everything you'll get in the Burnout MEGA PLR Package…
Main eBook: "Preventing & Coping With Burnout"

(3,352 words, 15 pages, 8 images)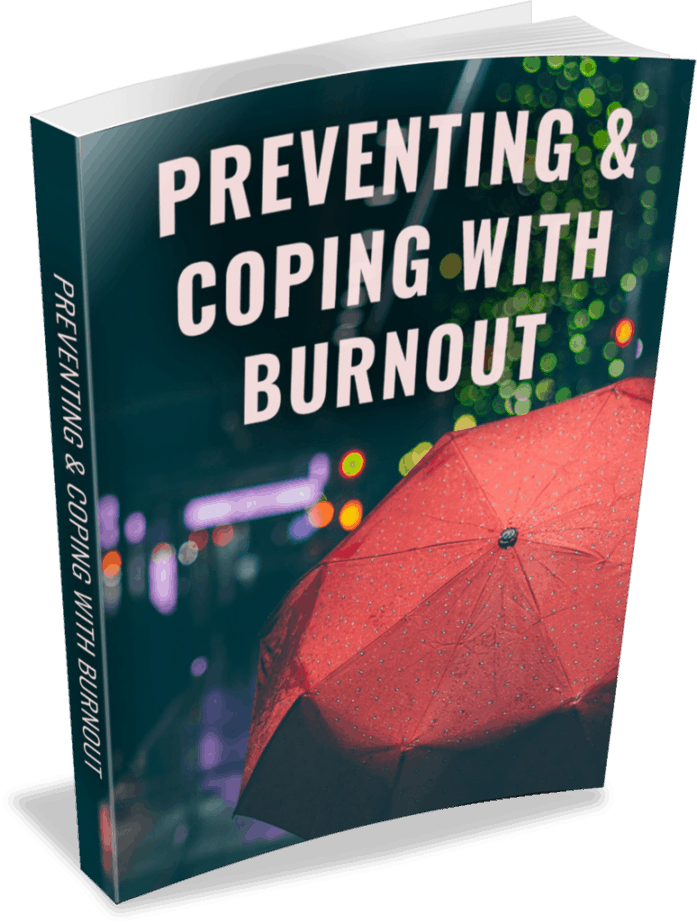 A look inside the Burnout PLR eBook: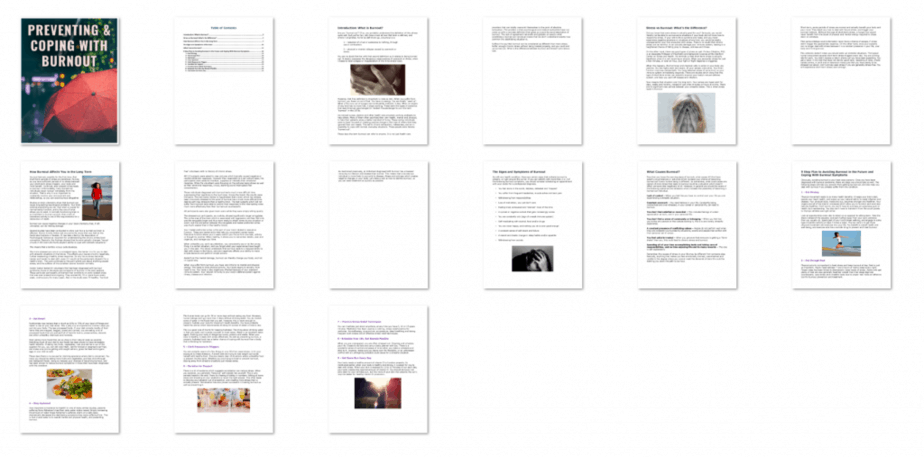 Table of Contents for the Burnout PLR Ebook:
Introduction: What is Burnout?………………………………………………………. 3
Stress vs Burnout: What's the Difference?……………………………………….. 5
How Burnout Affects You in the Long Term……………………………………… 7
The Signs and Symptoms of Burnout…………………………………………….. 10
What Causes Burnout?………………………………………………………………… 11
9 Step Plan to Avoiding Burnout in the Future and Coping With Burnout Symptoms…………………………………………………………………………………… 12
1 – Get Moving…………………………………………………………………………… 12
2 – Get Enough Rest……………………………………………………………………. 12
3 – Eat Smart…………………………………………………………………………….. 13
4 – Stay Hydrated……………………………………………………………………….. 13
5 – Limit Exposure to Triggers……………………………………………………….. 14
6 – Socialize for Support………………………………………………………………. 14
7 – Practice Stress Relief Techniques………………………………………………. 15
8 – Schedule Your Life, But Remain Flexible……………………………………… 15
9 – Get Some Sun Every Day…………………………………………………………. 15
Sample Content for the Burnout Premium PLR Ebook:
Are you "burned out"? If so, you probably understand the definition of this phrase quite well. But just for fun, let's take a look at how that term is defined, and where it originated. As far as definitions go, a burnout is a:
1 – reduction of a fuel or substance to nothing, through
use or combustion.
2 – physical or mental collapse caused by overwork or
stress.
You are no doubt familiar with that second definition as it relates to being burned out. It clearly expresses the dangerous repercussions of overwork or stress, when it leads to total collapse or incapacitation of the mind and/or body.
However, that first definition is important to note as well. When you suffer from burnout, you have run out of fuel. You have no energy. You are totally "used up". When a fire runs out of oxygen and combustible material, it dies. When an engine of any kind has no more fuel, it stops working. These were the types of scenarios that lead American psychologist Dr. Herbert Freudenberger to coin the term "burnout" in the 1970s.
He noticed nurses, doctors and other health care providers working endlessly to help others. Many of them often sacrificed their own health, mental and physical, to help their patients enjoy a better standard of living. These caring individuals were so laser focused on creating positive change in the lives of others that they ignored their own needs. This led to chronic exhaustion, listlessness, and an in capability to cope with normal, everyday situations. These people were literally "burned out".
These days the term burnout can refer to anyone. It is not just health care providers that can totally overwork themselves to the point of absolute exhaustion. The problem is that psychological and medical authorities have not come up with a concrete definition that gives us a word-by-word description of burnout. This lack of agreement nationally and globally on exactly what constitutes a burned out individual means that we don't understand exactly how common this debilitating situation is.
Suffice it to say that burnout can be considered as different than mere stress. Suffer enough chronic stress without being treated properly, and you could end up burned out. What is the difference between burnout and stress? Let's take a look.
Stress vs Burnout: What's the Difference?
Did you know that some stress is actually good for you? Seriously, you would literally not be able to survive some situations if your body did not know how to respond to stress. If your entire life is sunshine and roses, and you never experience negative emotions or situations of any kind, you would be totally unprepared for your first encounter with stress. There is no doubt that chronic stress can be harmful. It can actually damage your immune system, leading to a heightened chance of falling prey to disease, sickness and illness.
On the other hand, there are good types of stress as well. Firdaus Dhabhar, PhD, is an Associate Professor of Psychiatry and Behavioral Sciences at the Stanford Center on Stress and Health. He reminds us that short-term stress is actually beneficial, when it is not recurring or chronic. When you encounter stress for just a few minutes, or even an hour, your fight or flight response is triggered.
When this happens, the hormonal and chemical calls to action in your body are positive. You are highly alert and aware. All your senses come alive. Your brain function improves substantially. You have detected stress of some kind, so your immune system immediately responds. There are studies which show that this type of short-term stress can instantly improve your body's natural defense system, and help you ward off disease and infection.
Now imagine that situation over the long term. Your senses are hyper-alert for days, weeks and months, instead of just a few minutes or hours at a time. There are no significant rest periods between your stressful states. This is when stress leads to burnout.
Note: The above content is just a snippet of the ebook.
has been added to your cart!
have been added to your cart!
For more personal development PLR ebooks, click here.
Burnout Checklist :
(475 words, 4 pages)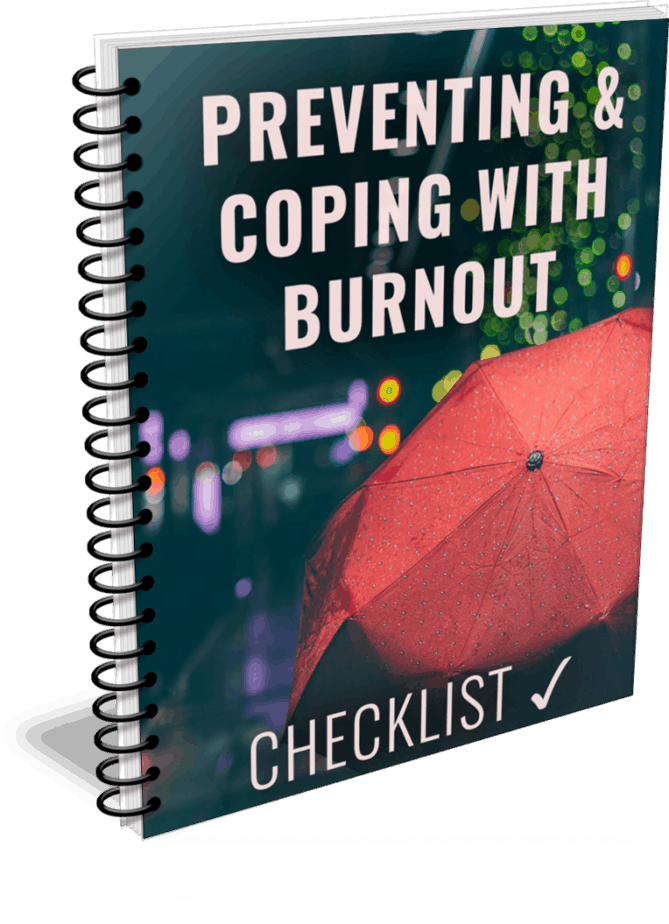 A look inside the Burnout Premium PLR Checklist

Burnout PLR Editable Ecovers:

5 Emails/ Blog Posts:
Topic: Are You Pushing Yourself Too Hard?
Email 1 – Why No Matter What Might Be Killing You
Email 2 – When HeShe Tells You I Can't Breathe
Email 3 – Do You Give Yourself Credit for What You Have Accomplished
Email 4 – Be Honest Are You Always Canceling Plans and Putting off Commitments
Email 5 – Are You Always Plugged In Thats Not a Good Thing
Burnout PLR Emails Total Word Count: 1515 Words
Burnout Email Content Sample:
Subject: Why "No Matter What" Might Be Killing You…
Body:
Hi,
Do you push yourself too hard? Do you keep going "no matter what" in pursuit of goals, personal and professional? While your boss may love that you are killing yourself for corporate rewards, it may be time to rethink your strategy.
Relentlessness and dedication can be admirable traits. However, you want to be around to see the fruits of your labors. The plain truth of the matter is that when you work with laser-focused doggedness on anything, making everything in your life secondary, you are creating a very stressful situation.
Stress has been linked to higher rates of cancer, heart disease, brain disorders and inflammation throughout the body. High stress lifestyles are connected with shorter lifespans as well.
So, how can you keep yourself from pushing so hard that you suffer real damage physically and mentally?
The first thing you need to do is question your motives.
Sit down with pad and pencil or pen. Write down the things that are truly important in your life. Make lists for your career, and your personal life. You need to do this at least once a year, to ensure you are spending your time headed towards the correct goals.
Now make a list of how you spend your time. Is there a disconnect? Are you spending way too much time in one field or endeavor, which doesn't align with your important goals?
From time to time, things in our life change. This means that our goals and desires change. Never forget that working hard to provide for your family is a positive, but doing so to the detriment of your health is definitely negative.
In your next email we will reveal a simple way to tell if you are pushing yourself too hard in a personal relationship.
To your success,
*YOUR NAME*
Burnout PLR Articles:
5 Self-Care Activities to Help Prevent Burnout – 401 words
How to Reduce Your Commitments and Clear Your Schedule to Reduce Stress – 442 words
Lack of Sleep and Stress: A Vicious Circle – 533 words
Recognizing and Dealing With Tech Burnout – 482 words
Understanding the Difference Between Burnout and Depression – 449 words
Burnout PLR Article Sample:
5 Self-Care Activities to Help Prevent Burnout
Burnout does not happen to everyone. This is a continual state of stress and chronic depression that makes you feel "out of control". It leads to an inability to function normally, and has long-term mental and physical health repercussions. Basically stated, if you experience high levels of stress on a frequent, continuous basis, you could end up a burned-out shell of your former self.
Fortunately, this is not unavoidable if you lead a high-stress life. The chronic fatigue, insomnia, mental issues, anxiety and depression which are symptoms of burnout are not inevitable. Practice the following 5 self-care activities and you can put stress in its place, avoiding burnout altogether.
1 – Take a Break
Burnout is evidenced by constant and ever-present stress and anxiety. When you feel yourself becoming anxious, take a break. Pull yourself out of the situation which is causing your stress and anxiety. Take several 10 or 15 minute breaks each day to alleviate the stress build-up which can lead to burnout.
2 – Socialize Frequently
Consider socializing as nature's answer to stress. Mental health professionals recommend socializing with friends and family members to alleviate stress, anxiety and depression. Socializing regularly can keep burnout at bay.
3 – Join a Charitable Organization
Research into how the brain works shows that "feel good" chemicals are released when you give something away. This can be your time, money or a possession. In other words, giving just feels good, and is linked to stress-relief.
4 – Become More Active
Regular exercise, even just 20 or 30 minutes or more per day, triggers processes in your body that combat stress. This is the opposite of the "fight or flight" reaction which is normal to stressful situations. During and after exercise, the hormones which are released, and the feelings you experience, fight stress rather than promoting it. Try to get your heart beating at 65% to 75% of your maximum heart rate for the most benefits.
5 – Start Eating like You Know You Should
Like exercise, proper nutrition empowers your body and mind to deal with stressful situations properly. Eliminate or cut back on the amount of processed foods like sugar, salt, fast food, fried foods and restaurant food you eat. If most of your food comes in a wrapper, can or package, it is probably highly processed. Eat more fresh fruits and vegetables, nuts and berries, whole foods and whole grains.
Social Media Posts and Images:
5 Shareable Social Media Graphics (PLR)

16 Social Media Posts with hashtags (for sharing on Twitter or Facebook)

8 Royalty Free Images

Burnout Keyword Research Pack

has been added to your cart!
have been added to your cart!
Bonuses:
Work Life Balance PLR Report: "6 Tips for Achieving a Healthy Work/Life Balance"
(1,265 words, 4 pages)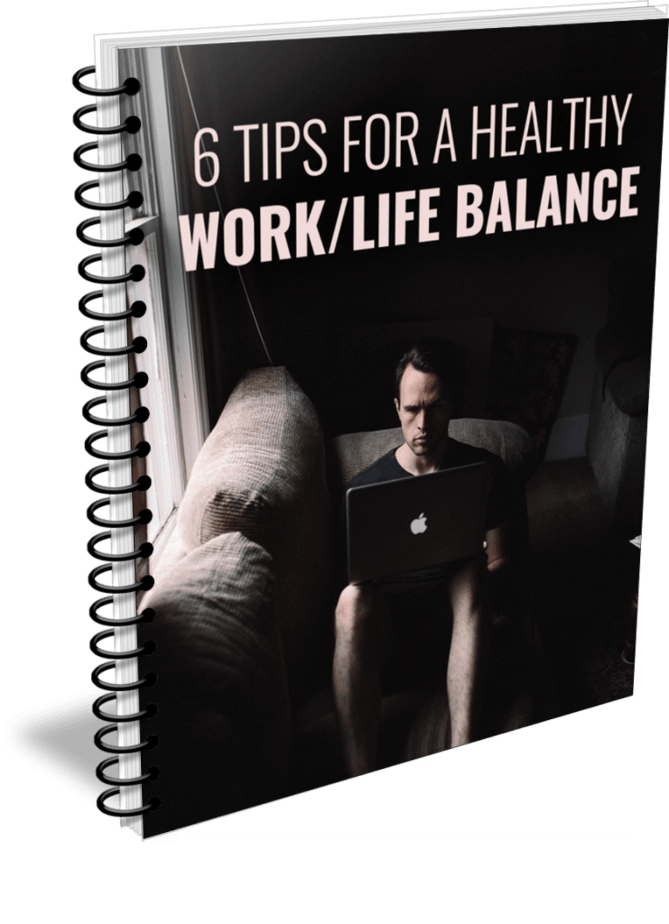 A look inside the Work Life Balance PLR Report

35 Work-Life Balance PLR Articles
Work-Life Balance PLR Articles Sample:
Adopting a Proactive Approach to Mitigate Compounded Stress in Your Life
Nobody reaches breaking point overnight unless it involves the death of someone close to them. For most other situations where you're stressed out because of work or a cumulation of multiple issues – it always takes time to reach your breaking point.
There are signs all along the way to alert you to what's building up. Very often, we neglect these signs and carry on until we reach 'boiling point' and feel like we're going to explode.
Stress builds up. The key to prevent this from happening is to be proactive at mitigating it. Here's what you need to do.
* Is Everything Going Wrong?
You must assess the situation. In most cases, it's usually less dire than it appears to be. We often tend to amplify worst case scenarios in our imagination and act as if these situations have come to pass.
Make a list of exactly what is stressing you out. Is it the bills? Or your weight? Work commitments? The car? The spouse? The kids?
Once you list all the triggers for your stress, now you have it all on paper to refer to. It's important to get out of your own head.
* What's Within Your Control?
Look at the list you have. Which are the problems that's within your control. If it's the bills, then you need to pay them off. As difficult as this may be depending on your financial situation, there are still solutions to this problem.
However, if the company you're working for is suffering losses and you're worried that you may be retrenched, this situation is out of your control. You'll need to stop worrying and start making plans for what you'd do should you be let go from your job.
Focus on the problems that you can solve and mentally detach from those that are out of your control.
Worry doesn't take away tomorrow's problems, it takes away today's peace.
* What Do You Need to Do?
Once you know what you can control, then you need to make a plan to do something about it. If it's the bills, then call up your debtors and structure a payment plan that's within your ability. At least you're making an effort and that does buy goodwill with those you owe.
If it's your health, then make a diet plan and change your diet gradually. Move more and exercise daily. It's all within your reach. You don't need to do a lot at once. A little daily will add up to massive changes over time.
Just get started chipping away at your problems and you'll feel better because you know these problems are going to be resolved.
* Urgency VS Importance
Always get the urgent tasks done first. You don't want them bouncing around in your thoughts constantly. Get them out of the way no matter how difficult or uncomfortable they may seem.
Once you're done, you'll feel an immense sense of relieve and less energy needs to be expended thinking about them. You can then move on to the important tasks.
* Delineate… Delegate… Discard
To reduce, you must be clear about what's bothering you. This is delineation. Write it down and assess the situation thoroughly.
Do what you can and delegate what you can't. If the chores are too overwhelming, get your spouse or kids involved and share the chores out. Everybody does their share and you'll not be biting off more than you can chew.
Discard what you're worrying about but have no control over. If you're religious, spend time in prayer and let God move in his mysterious ways.
If you're not religious, focus on what you can do and let what's beyond your sphere of control sort themselves out, while you hope for the best.
Once you take a proactive approach towards stress instead of a reactive approach, you'll be able to take back control of your life and bring about balance in it.
Achieving personal satisfaction in your life is not about avoiding stress completely. The kite rises against the wind. So, for you to progress and achieve satisfaction in your life you have to encounter stress.
However, you do not need to be buried in it.
"Do what you can, with what you have, where you are." – Theodore Roosevelt
(702 words)
Grab All of the Above at a BIG Discount Today!
Wait! I Forgot to mention…BONUSES!!
For the first 50 buyers of this Boost Your Social Skills PLR Package, if you grab this PLR deal right now, you'll also get these FAST-ACTION BONUSES for a limited time only!
has been added to your cart!
have been added to your cart!
Bonus 1
Enhance Your Energy Sales Funnel with Master Resell Rights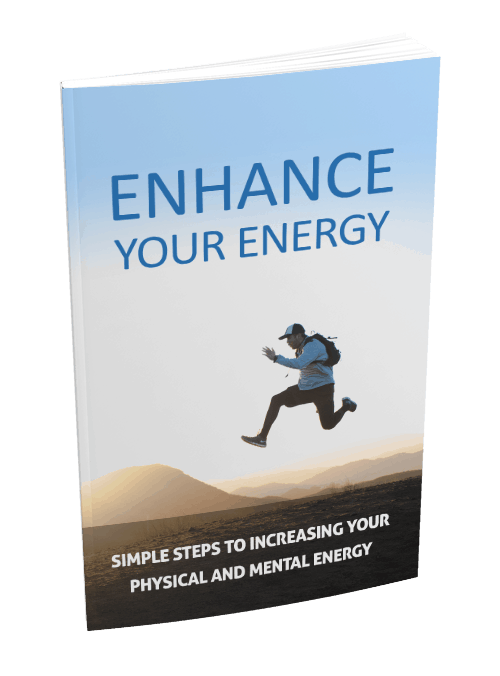 Package Details:
Module 1 – Ebook
Module 2 – Checklist
Module 3 – Sales Page
Module 4 – Lead Magnet
Module 5 – Optin Page
Module 6 – Email Swipes
Module 7 – Articles
Module 8 – Graphics
Module 9 – Infographic
Module 10 – Keyword Research
Module 11 – 5 Alternate Sales Page Headlines
Module 12 – 5 Alternate Opt-in Page Headlines
Module 13 – Social Media Messages
Total File Download Size:
22.0 Megabytes (MB)
Bonus 2
Happiness Through Self-Care Sales Funnel with Master Resell Rights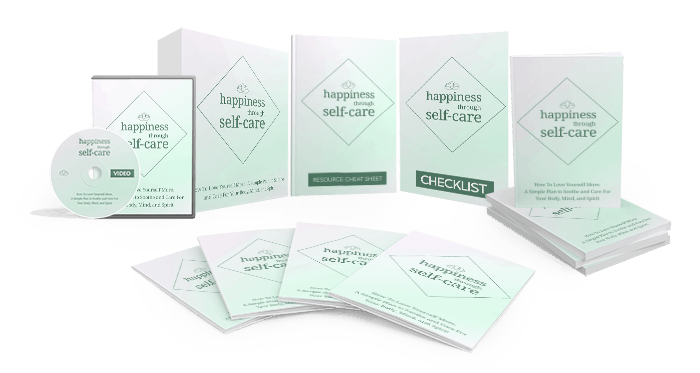 Package Details:
Module 1 – Ebook
Module 2 – Checklist
Module 3 – Resource Cheat Sheet
Module 4 – Mindmap
Module 5 – Sales Page
Module 6 – Optin Page
Module 7 – Graphics
Module 8 – Email Swipes
Module 9 – Social Media Images
Advance Video Course:
Module 1 – Videos
Module 2 – Upsell Page
Module 3 – 7 Day Autoresponder Series
Module 4 – Special Report
Module 5 – Affiliates Toolbox Page
Module 6 – Social Media Swipe Kit
Module 7 – Top Forums and Blogs
Module 8 – Keywords
Module 9 – Presentation
Module 10 – Feature Images
Total File Download Size:
161 Megabytes (MB)
Bonus 3
The Anti-Fatigue Approach PLR Lead Magnet Front End and Upgrade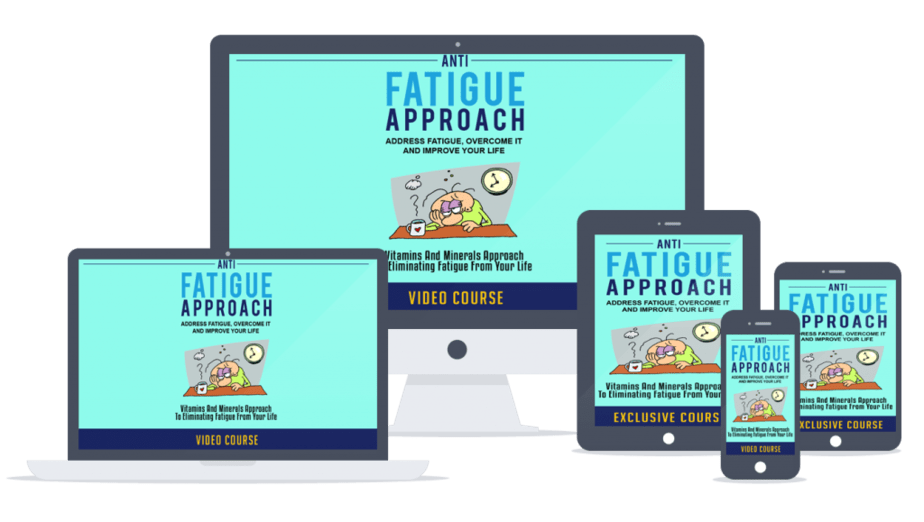 Product Details:
Report File Formats: DOC, DOCX, PDF
Viewable With: Any PDF Reader (Online and Offline)
Report Word Length 1,700+ Words of High Quality Content
Pages In Report: 8 Pages Total (Formatted with Smaller Text)
Video File Format: MP4​​​​​
Videos In Series: 1 Long Video File
Video Series Total Length: 11 Minutes, 40 Seconds
File Size: 174MB
Bonus 4
5 High Quality Boost Your Energy PLR Articles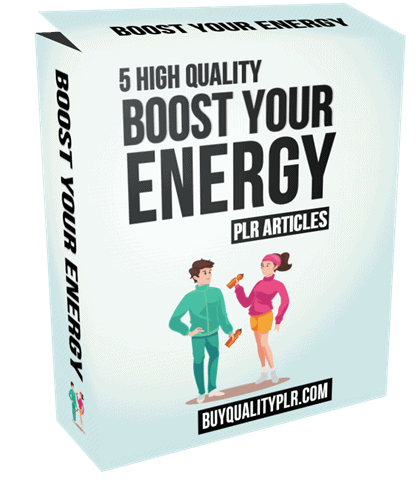 Here are the titles of the 5 Boost Your Energy Articles:
Will Eating Less Give Me More Energy? (756 words)
5 Habits That Will Boost Your Energy Levels (652 words)
Are There Supplements That Will Boost My Energy? (621 words)
What Does My Metabolism Have to Do with My Energy Levels? (598 words)
Less of These Equals More Energy for You (852 words)
Bonus 5
5 Ways To Boost Your Mental Energy Today eBook and Squeeze Page with Master Resell Rights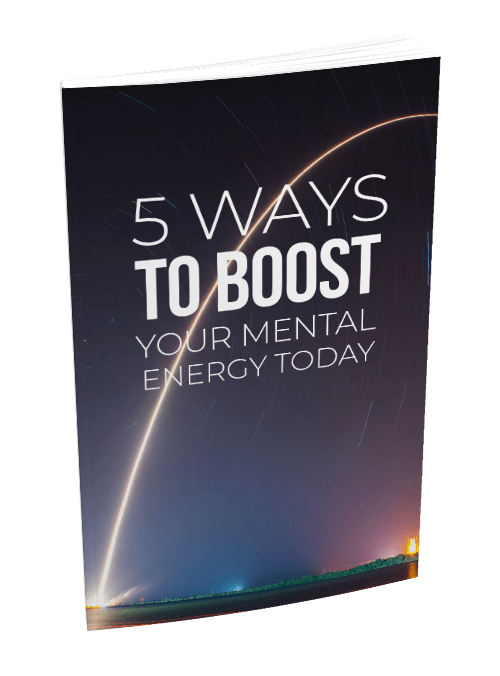 Package Details:
Ebook
Covers
Email Swipe
Optin Page
Total File Download Size:
7.02 Megabytes (MB)
Remember these FAST-ACTION BONUSES will go away soon, so get the best deal by jumping off the fence and secure your bonuses while they're still available!
Package Details For The Burnout PLR Package:
Main eBook:
"Preventing & Coping With Burnout"
(3,352 words, 15 pages, 8 images)
+ Checklist
+ eCovers
+ Keywords
5 Emails/ Blog Posts:
Topic: Are You Pushing Yourself Too Hard?
Burnout PLR Articles:
5 Self-Care Activities to Help Prevent Burnout – 401 words
How to Reduce Your Commitments and Clear Your Schedule to Reduce Stress – 442 words
Lack of Sleep and Stress: A Vicious Circle – 533 words
Recognizing and Dealing With Tech Burnout – 482 words
Understanding the Difference Between Burnout and Depression – 449 words
Social Media Posts & Images:
5 Shareable Social Media Tips
15 Social Media Posts (for sharing on Twitter or Facebook)
8 Royalty Free Images
Bonuses:
Work Life Balance PLR Report
"6 Tips for Achieving a Healthy Work/Life Balance"
(1,265 words, 4 pages)
This Work Life Balance PLR Report is available in Word Doc and PDF format and includes a PLR license.
35 Work-Life Balance PLR Articles
Work-Life Balance PLR Article Titles:
Discover How Discipline and Timeboxing Help with Work-Life Balance (554 words)
How to Cope with Burnout in 4 Steps (674 words)
Discomfort Is the Key to Achieving Work-Life Balance (642 words)
Are You Running Your Day or Letting It Run You? (663 words)
Signs to Observe When Your Mind is Signaling a Need for for Work-Life Balance (911 words)
Adopting a Proactive Approach to Mitigate Compounded Stress in Your Life (702 words)
Arresting Procrastination and Halting this Thief of Time in Its Tracks (691 words)
Understanding How to Get the Most Out of Your Work Breaks (655 words)
Are You Drawing a Line Between Work and Home Life? (624 words)
Setting Boundaries with Friends and Family without Annoying Everyone (686 words)
How Mobile Technology Can Help You Achieve Work-Life Balance (542 words)
Are You Addicted to Work? (688 words)
Are Your Work-Life Balance Goals Too Big? (599 words)
Do You Have Trouble Switching Off from Work? (671 words)
Holding Yourself Accountable for Maintaining Work-Life Balance (633 words)
Automating or Batching Tasks to Aid with Time Management (545 words)
Using Communication to Highlight Weaknesses in Your Life (568 words)
Uncover the Biggest Mistake Stressed Out Individuals Make (576 words)
Should You Give Up Your Car for Better Work-Life Balance? (630 words)
Focus on Creating Harmony Between Your Work and Home Life (645 words)
Dedication and Devotion Should Be Universal in Your Life (612 words)
Don't Wait for Major Events to Take Time Off (567 words)
Gratitude at Work and in the Home Provides Peace and Acceptance (687 words)
Has a Lack of Rewards Caused You to Neglect Your Personal Needs? (700 words)
Why You Must Weed Toxic People Out of Your Life (771 words)
Use These Accessories to Help You Manage Your Time While Working (611 words)
How Much of a Spillover Is Acceptable When It Comes to Work Life Balance? (610 words)
Looking for Ways Your Work and Home Life Can Overlap (530 words)
Making the Most of Your Down Time for Maximum Enjoyment (604 words)
Why You Should Give Yourself the Respect You Deserve (591 words)
Setting Aside Time to Be Quiet and Still (700 words)
Stop Being Vague About What You Want (550 words)
Do You Have FOMO in the Workplace? (635 words)
Every Day Should Be Filled with a Win at Work and Home (553 words)
Are You in Denial About Being a Workaholic? (638 words)
These Work-Life Balance PLR Articles are available in .TXT and Word Doc format and includes a PLR license.
Total Word Count: 31 000+ Words
FAST-ACTION BONUSES – Available for the first 50 buyers of this Burnout PLR Pack. You'll no longer see these awesome extra bonuses available on this page once the 50 fast action takers have been awarded.
Your PLR License Terms
Articles, reviews, comparison charts and all other content from BuyQualityPLR.com Premium Articles are for you only – you cannot pass on any rights to anybody else.
More information on the PLR rights that come with your purchase:
What You CAN Do With The Content In This PLR Package:
Can be added to or edited completely.
Can put your name on as the author.
Can be used as content for websites, courses, newsletters, eBooks.
Can be used in videos, MP3s, books.
Can sell or give away for personal informational use only.
Can add the content to your coaching membership site
Can add the content to a paid membership with Personal Use Rights (PDF).
Can be offered as a bonus in PDF format (as long as you don't offer PLR rights).
Can add to a website that is sold with a unique domain name (no templates/ PLR sites) as long as you don't offer PLR rights.
Can rewrite and add the articles to client websites and projects.
Can use the content to build your list (PDF format)
What You CANNOT Do With This Content
Cannot sell or give away Resale Rights, Master Resale Rights or Private Label Rights.
Cannot offer through auction websites or dimesales with PLR rights.
Cannot add to a free membership site in any format with PLR rights.
Cannot pass on any PLR rights to your clients.
Cannot use my name on the PLR content.
Cannot use as is to publish Kindle books (it's against Amazon's terms).
Cannot use in article directories unless you rewrite the PLR content completely.
Cannot pass along (sell or give away) Private Label Rights in ANY format.
Cannot sell this entire PLR package as is
Cannot add this package to a PLR membership site (only the ebook with personal use rights)
This license is non transferable. Meaning this PLR license is for you only and not for your customers.
Your customer can only learn from the content.
You can use PLR articles on as many of your own sites as you wish.
Can It Be Used For Website Flipping? If you add this PLR to a site and decide to sell it, that's fine. But it can only be sold on sites that come with a unique domain name (i.e. not on PLR website packs that include templates/content sold to multiple buyers but no domain) and please don't include the separate package with all the keywords/ bonuses.
—————
IMAGE LICENSE
—————
Social media images may be edited using the PSD files, and you may repost them on social media sites but you cannot sell or pass on the PSD files to customers.
The images contained within the main report and top 10 tips report are Public Domain and free to use in personal and commercial projects.
has been added to your cart!
have been added to your cart!
Share this and get 20% off!
Related Products That May Interest You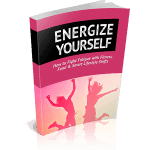 Boost Your Energy Premium PLR Package - High quality Health and Wellness PLR product including ebook, report, articles and lots more. Over 32 000 words of done-for-you Energize Yourself PLR…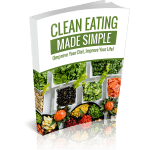 Clean Eating Premium PLR Package - High quality Healthy Eating PLR product including ebook, report, emails and lots more. Over 11 00 words of ready-made clean eating PLR content that…