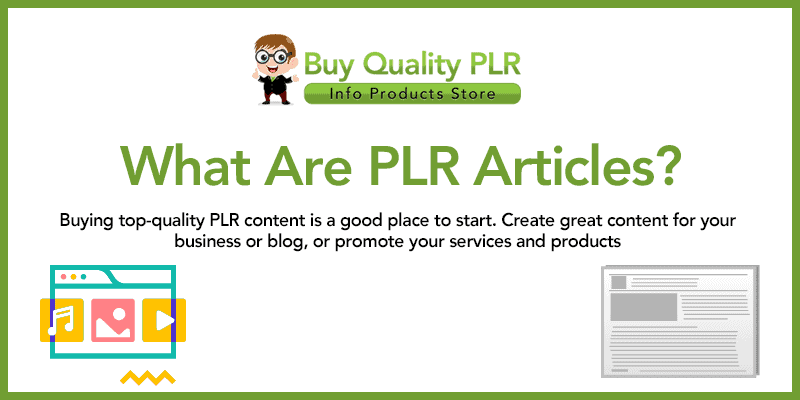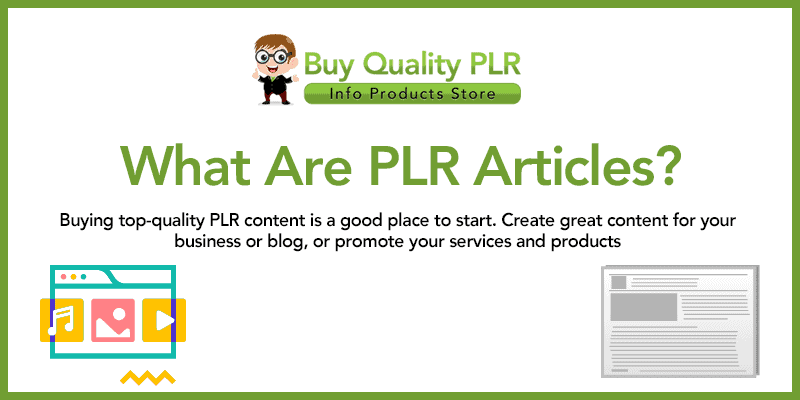 What Are PLR Articles?
 If you're looking for a better way to create great content for your business or blog, or to promote your services and products, buying top-quality PLR content is a good place to start. PLR or private label rights content is done for you and may include digital planners, software, articles, graphics, videos, and much more.
You can use PLR content to:
Create articles for websites and blogs
Create newsletters that keep email subscribers engaged
Populate social media pages with fresh content
Sell digital templates and planners
….and for many other purposes. The ways these products can be used depend on the product as well as the licensing options that come with it. Here, I'll show you what PLR is and how to use it.
PLR: What Is It?
As touched on above, PLR means private label rights. PLR content is that which someone creates and sells or gives away as a promotional offer. When you purchase the private label rights to content, you get the right to use it as it is or change it to suit your needs. Then, you can use it for your company, sell it for a profit, or even give it away. It's up to you! The only thing you CAN'T do is sell it as it is, unless you've bought master resale rights.
How You Can Succeed With PLR Content
Private label rights content can help you build a stronger company in various ways. It not only saves time, but it also helps you make the most of the time you have. For example, if you are writing articles, you'll have to spend time researching it and editing it.
If you're using PLR articles, though, you'll have content to use as a rough draft or starting point. From there, you can tweak, rewrite, or edit it to make it uniquely yours. With private label rights content, you'll have more time to devote to other aspects of your business.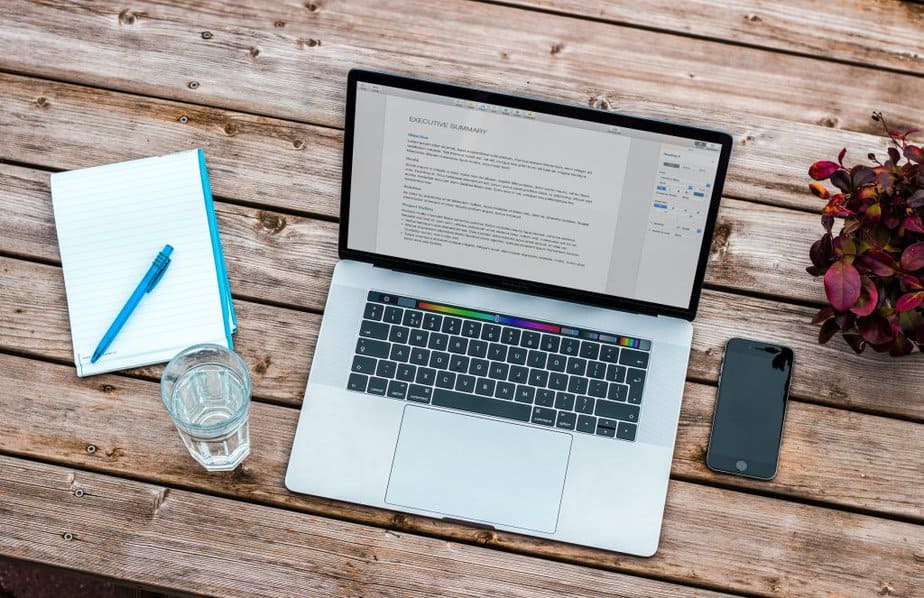 Choose Content From Reputable Sellers
When purchasing PLR content, be sure to choose that which is high-quality. If you choose low-quality content, you'll spend so much time reworking it that you may as well write it yourself! Choose quality articles from well-known sellers; there are tons out there.
How to Use PLR
You can purchase private label rights content to build niche sites or blogs, flip it for a profit, start a signup site, or sell individual articles. Here are a few ways to profit with PLR:
Increase blog traffic. Use PLR articles to bring more traffic to a blog. If content creation isn't high on your list of priorities, you can use private label rights content to bring readers to your company's blog.
Sell it on Etsy. An inexpensive and simple way to go into business online is to set up an Etsy storefront and sell digital images, planners, printables, low content books, journals, and other private label rights products.
Use it to create content for others. Are you a talented writer? Then it's easy to earn by writing content for individuals and companies who need it. Use PLR as the starting point for your work; simply change the articles to make them unique.
Create online courses. If you're an industry expert and can write, it's easy to create online courses on related topics. Then, you can sell them for a tidy profit.
Give it away. Need to keep customers engaged? Then you can use private label rights content as a giveaway item that builds loyalty and enhances your brand's image.
Create newsletters. Regular emails will keep your brand at the top of customers' minds. If you don't have time to create them on your own, simply use PLR content
Turn it into physical products. You can also use private label rights content to create tangible products. For instance, you can use it to create books, DVDs, and CDs.
Conclusion
As shown here, there are tons of ways to leverage PLR content. To get started, visit BuyQualityPLR.com and be sure to learn about the licensing rights that come with each article, video, or content piece. With the right PLR, you'll find it easier to build a profitable business that keeps customers coming back.