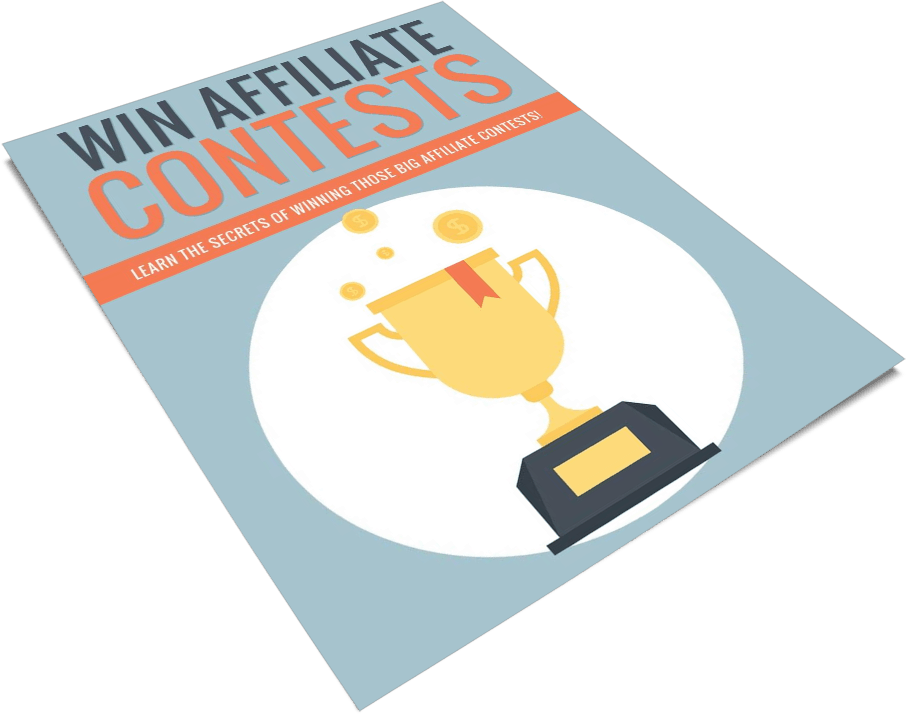 Win Affiliate Contests PLR Lead Magnet Kit
in
Advertising PLR , Affiliate Marketing Autoresponder Series PLR , Affiliate Marketing PLR , Affiliate Marketing PLR eBooks , Blogging PLR , Content Marketing PLR , Conversions PLR , Email Marketing PLR , Home Business PLR , Home Business PLR Ebooks , Internet Marketing PLR , Internet Marketing PLR eBooks , Make Money Online PLR Ebooks , Make Money PLR , Marketing PLR , Marketing PLR Ebooks , Niche Marketing PLR , Niche Marketing PLR Ebooks , Online Business PLR , Online Marketing PLR Ebooks , Passive Income PLR , PLR Autoresponder Series , PLR eBooks , PLR eCourses , PLR Lead Magnets , PLR List Building Reports , PLR List Building Reports , PLR Newsletters , PLR Squeeze Page Templates , PLR Templates , Pre Written Autoresponder Messages , Private Label Rights Products , Product Launch PLR , Products with Squeeze Pages , Resell Rights Autoresponder Series , Resell Rights Lead Magnets , Resell Rights List Building Reports , Resell Rights Minisite Templates , Resell Rights Products , Resell Rights Squeeze Page Templates , Templates , Webinars PLR , Work At Home PLR , Work At Home PLR Ebook
Choose Your Desired Option(s)
has been added to your cart!
have been added to your cart!
#affiliateplr #contestsplr #wincontests #contestswinning#affiliatecontests #affiliatemarketing #affiliatemarketingplr #affiliatepromotions #affiliatecompetitions #webinarsplr #reviewsplr #productlaunchplr #productpromoting #productpromotions #plrreports #listbuildingplr
Win Affiliate Contests PLR Lead Magnet Kit
How Would You Like To Own Your Own High Converting Win Affiliate Contests PLR Lead Magnet with Ready-to-go Squeeze Page So You Can Start Building Your List In The Affiliate Marketing Niche?
This Is Your Chance To Grab A Completely Done-For-You Win Affiliate Contests PLR Lead Magnet That You Can Setup And Start Sending Traffic To In Order To Build Your Biggest Business Asset…Your Email List!
Introducing The…
Win Affiliate Contests PLR Lead Magnet Kit
A High Quality Lead Magnet With Private Label Rights Consisting of 3172 words that includes a done-for-you HTML Squeeze Page and 7 Ready-to-go Autoresponder Follow-up Emails.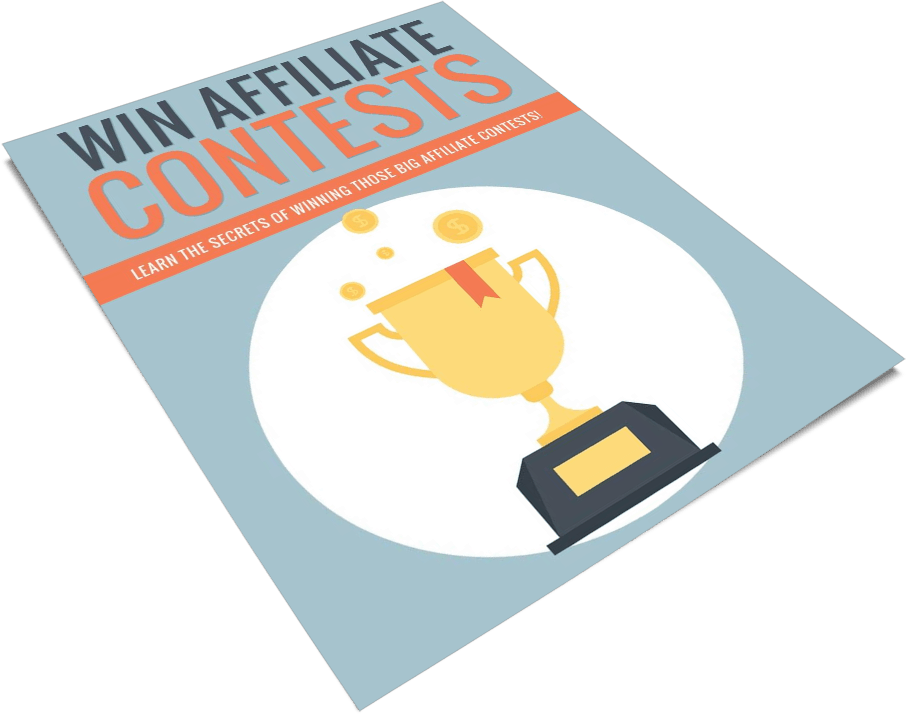 Screenshot Inside the Win Affiliate Contests PLR Lead Magnet Report: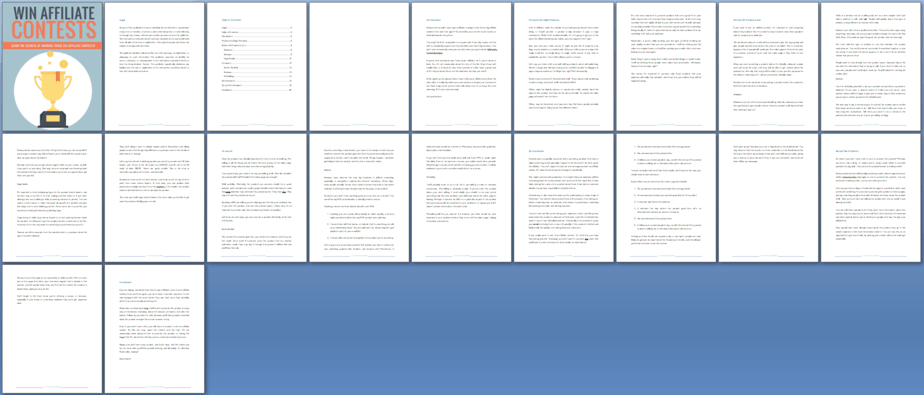 Table of Contents 
Legal………………………………………………………………………………………….. 2
Table of Contents………………………………………………………………………….. 3
Introduction………………………………………………………………………………….. 5
Promote the Right Products…………………………………………………………….. 6
Before the Product is Live………………………………………………………………. 8
Webinars………………………………………………………………………………….. 8
Reviews…………………………………………………………………………………… 9
Hype Emails……………………………………………………………………………. 10
At Launch………………………………………………………………………………….. 12
Be On The Ball………………………………………………………………………… 12
Bonuses…………………………………………………………………………………. 13
Pre-Selling……………………………………………………………………………… 14
Be Consistent…………………………………………………………………………….. 15
No List? No Problem!…………………………………………………………………… 18
Conclusion…………………………………………………………………………………. 20
Sample Of The Content Inside The Win Affiliate Contests PLR Lead Magnet:
Introduction
Did you ever wonder how super affiliates manage to win those big affiliate contests time and time again? It seems like you see the same names on the leaderboards every time.
You might think it's impossible to compete with those big names, but the truth is, absolutely anyone has the potential to win those big bonuses. You don't even necessarily need your own list when you get started. (Although it certainly helps.)
If you've ever wondered how those super affiliates do it, you're about to learn. No, it's not necessarily about the size of the list. Even those with smaller lists, or those who have other sources of traffic, have a great shot at. It's not just about the size of the audience, but how you use it!
In this guide, you're going to learn how to take your affiliate promotions the extra mile, to really skyrocket your commissions and give you a chance to win those huge prizes you've been salivating over for so long. No more dreaming. It's time to start winning!
Let's get started.
Promote the Right Products
A lot of affiliates make the mistake of promoting every launch that comes along, or they'll promote a product simply because it pays a huge commission. While that's understandable, it's not going to get you to the top of the affiliate leaderboards unless you just happen to hit it right.
See, you have your traffic source. It might be your list. It might be your blog, or your website, or social media. But your traffic source is unique. No single email list, no single blog, no single traffic source of any kind, is exactly like another. Your traffic follows you for a reason.
Let's say you have a list you built selling products about self-publishing. There's a huge new release coming up for an SEO product for bloggers. It pays a huge commission. You'll get rich, right? Not necessarily.
Some of your users won't be interested at all. They only use self-publishing to make money, and aren't at all interested in SEO.
You'll also be getting a high converting squeeze page that you can use to build your list!
Screenshot of the HTML Squeeze Page Included: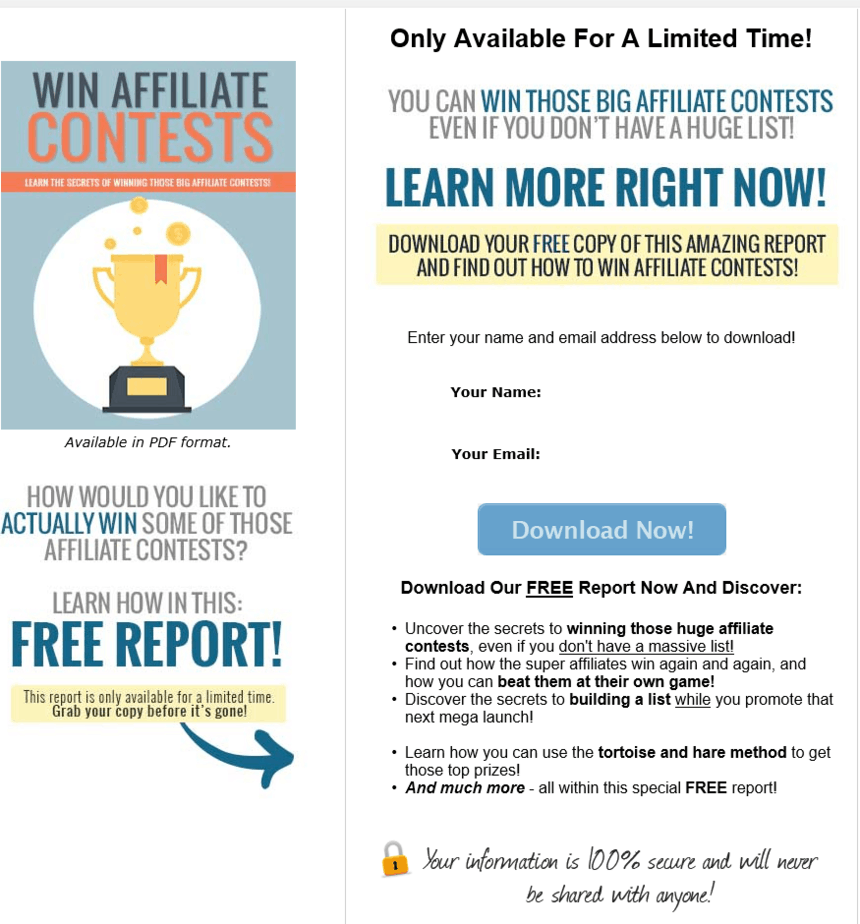 You'll also be getting 7 done-for-you PLR follow-up emails that you can pop into your Autoresponder and start sending to your new subscribers immediately after they join your email list!
Sample of these Win Affiliate Contests PLR follow-up Autoresponder Messages:
Subject: More Effective Promotional Emails
Another important tool in getting more sales and winning affiliate contests is learning to write truly effective promotional emails. Sure, most products include pre-written emails you can use to promote their products these days, but those are often written by outsourcers who really don?t understand what it takes to create a truly effective promotional email. They?re also generally used by so many marketers that people grow tired of seeing the same email over and over.
By creating your own unique email, you?ll stand out, and you?ll be able to sell in a way those pre-written emails can?t.
Those pre-written emails generally won?t have a lick of your personality in them, which is a very good reason to write your own. You want to make your emails engaging and entertaining. You want people to look for your emails?to get excited about receiving them. The only way to do that is to write them yourself.
There are several good ways to inject personality and entertainment in your emails. You can crack jokes, tell interesting stories related to the topic of your email, include current events that people are talking about, etc.
It may sound counterproductive to include a bunch of potentially unrelated information in your emails, but it?s important to get people to actually read your emails. If they?re not reading them, they?re not going to sell anything.
You don?t necessarily have to include a lot of extra information when you?re teaching. People love learning new things. But when you?re selling, it?s especially important to let your personality shine through.
People don?t like being sold to. In fact, some people get angry when they feel like they?re being sold to. The trick is to make it feel like you?re not selling to them. If you can make them feel like you?re just a good friend sharing information about a product you think is really cool, they?ll be more likely to read every word of your email and to purchase the product when they?ve finished reading.
Making the people on your list feel like they?re your friends rather than just people you?re selling to is the best way to keep them interested in your emails and make them more likely to buy something from you.
Remember when we discussed the importance of having good bonuses to attract sales? Well, writing entertaining and engaging emails will help you trump even the best bonuses. You don?t even have to worry about what bonuses other people are offering, because people will buy through you simply because they like you and they begin to hang on your every word.
Stay tuned for our next lesson. It?s going to be the best one yet. See you then!
These 7 win affiliate contests PLR emails have a total word count of: 3200 words
Don't miss out on this chance to grab YOUR OWN rebrandable Win Affiliate Contests PLR Lead Magnet that is done-for-you and ready for you to insert your affiliate links to start building your list and earning affiliate commissions.
Grab it now for a very low price of only $4.99!
 Package Details:
– 1 Lead Magnet Report (PDF, DOC),
Report Word Count: 3172 words
– 7 Part Autoresponder Email Messages (TXT)
Autoresponder Email Messages Word Count: 3200 words
– 1 Squeeze Page (HTML)
– File Size: 4MB
PLR License Terms:
PERMISSIONS: What Can You Do With These Materials?
[YES] Can be sold
[YES] Can be used for personal use
[YES] Can be packaged with other products
[YES] Can modify/change the sales letter
[YES] Can modify/change the main product
[YES] Can modify/change the graphics and ecover
[YES] Can be added into paid membership websites
[YES] Can put your name on the sales letter
[YES] Can be offered as a bonus
[YES] Can be used to build a list
[YES] Can print/publish offline
[YES] You Can Rebrand, Rename, Redesign The Product and Create New Graphics to Call It Your Own.
[YES] You Can Add This Product to a Membership Site or Bundled Within a Product Package as a Bonus.
What You CANNOT Do With These Materials?
1 – You CANNOT sell this product as your own PLR or in your PLR store.
2 – You CANNOT submit any of the content provided by Buy Quality PLR to reprint article directories or other websites which accept reprint content even if you have edited or reworded the content.
Why? Because many article directories won't take PLR articles. If everyone started submitting similarly written articles to these directories it wouldn't be fair for the directory owners, their users or our members. Be fair to everyone involved and don't do it, even if you feel you've edited or reworded the article.
3 – You CANNOT sell this product with a PLR, MRR or Resell Rights License.
Share this and get 20% off!
Related Products That May Interest You