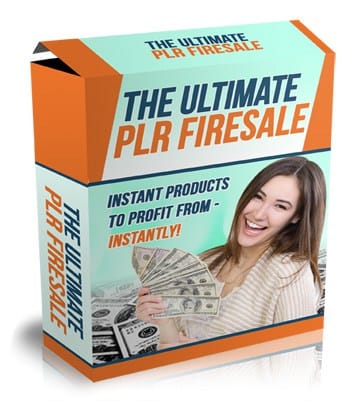 The Ultimate PLR Firesale 14 Unrestricted PLR eBooks Pack
in
Bundles , Business Ebooks MRR , Copywriting PLR Ebooks , Ebooks , Home Business PLR Ebooks , Internet Marketing , Internet Marketing Ebooks MRR , Internet Marketing PLR , Lead Magnets , Make Money Online , Make Money PLR , Marketing PLR , Master Resell Rights Products , MRR eBooks , MRR Lead Magnets , MRR List Building Reports , MRR Reports , Online Business PLR , PLR eBooks , PLR Lead Magnets , PLR List Building Reports , PLR List Building Reports , Private Label Rights Products , Reports , Resell Rights Ebooks , Resell Rights Lead Magnets , Resell Rights List Building Reports , Resell Rights Products , Traffic Ebooks MRR , Unrestricted PLR
Choose Your Desired Option(s)
has been added to your cart!
have been added to your cart!
The Ultimate PLR Firesale PLR eBooks Pack
The Ultimate PLR Firesale – 14 PLR Products  – The Ultimate "Business-In-A-Box" For Cashing-in Like Never Before
14 Original, High Quality Products With Full Unrestricted Private Label Rights (w/Sales Letters) & A Real World Value Of $13,981.45
has been added to your cart!
have been added to your cart!
Introducing the The Ultimate PLR Firesale PLR eBooks Bundle with Unrestricted Private Label Rights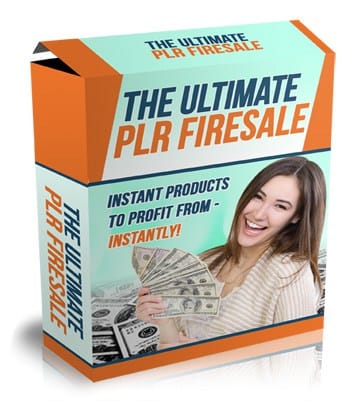 Here's what you get:
PRODUCT  1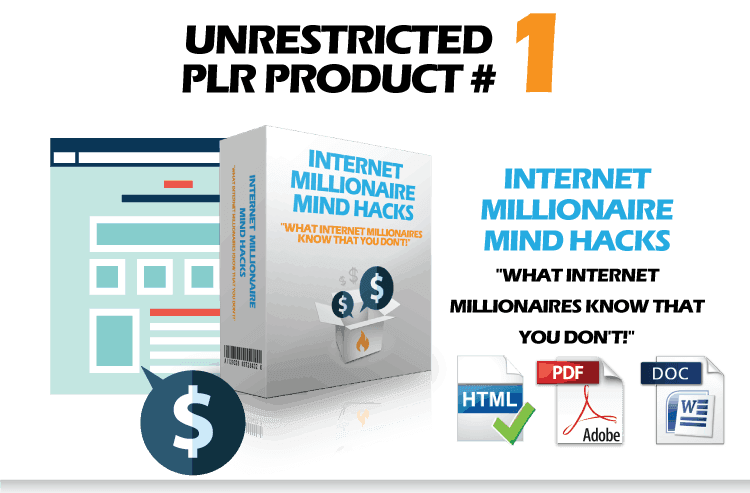 PRODUCT  2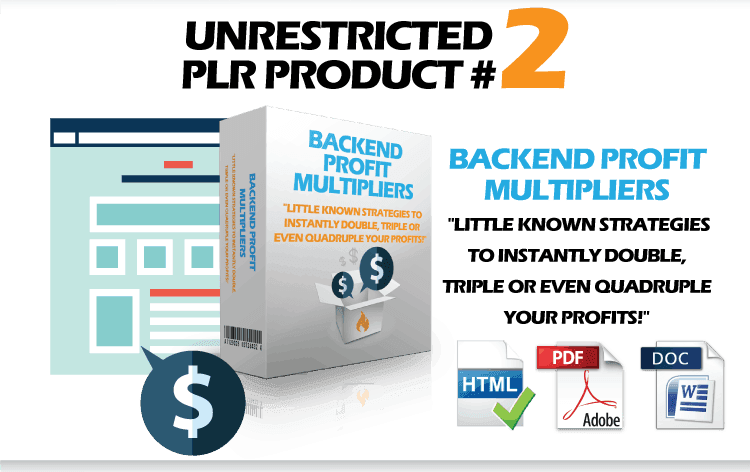 PRODUCT  3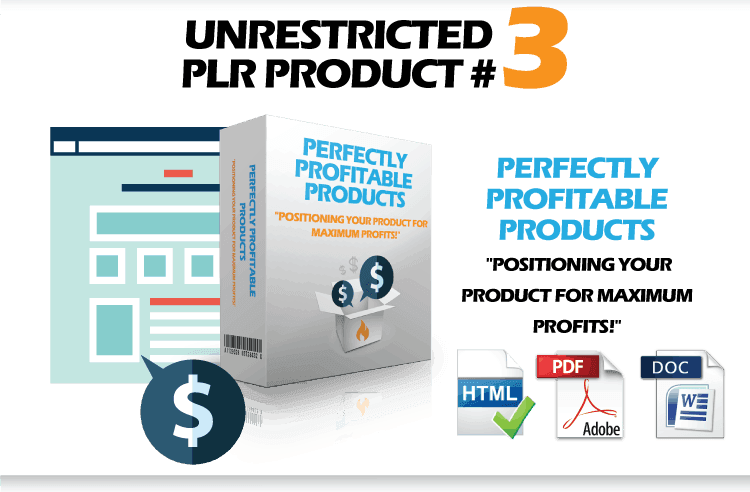 PRODUCT  4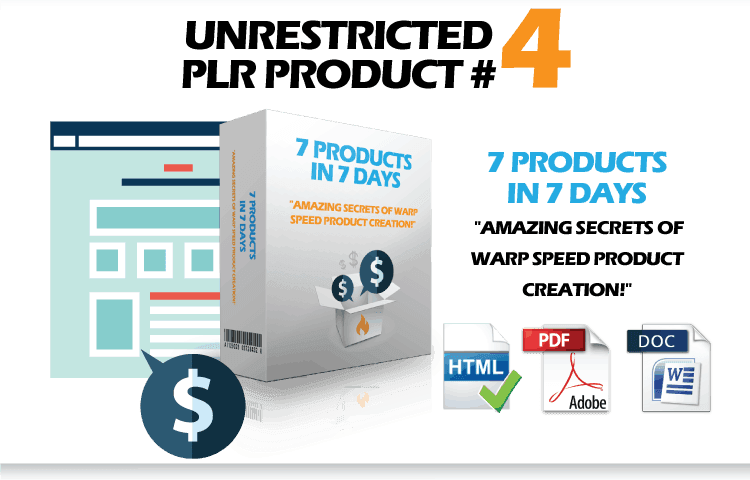 PRODUCT  5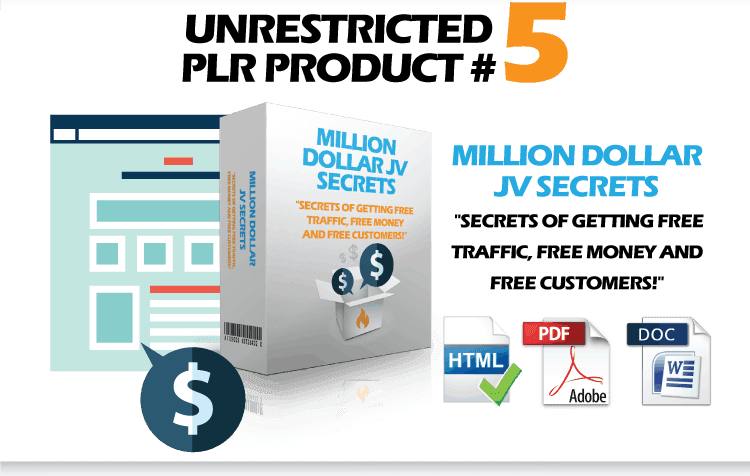 PRODUCT  6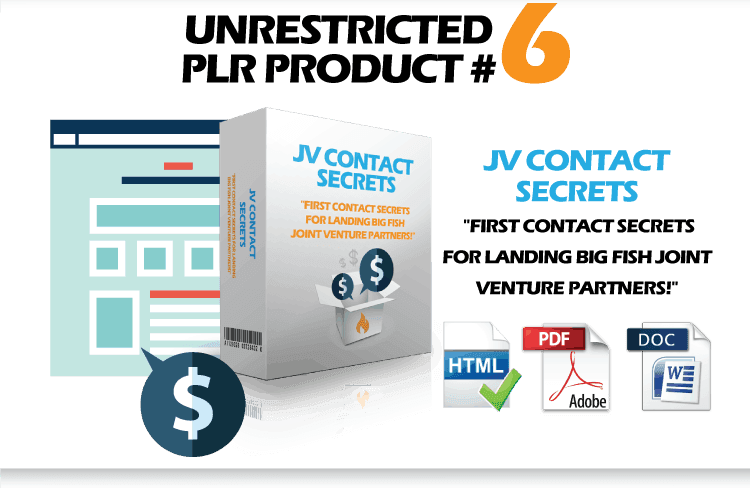 PRODUCT  7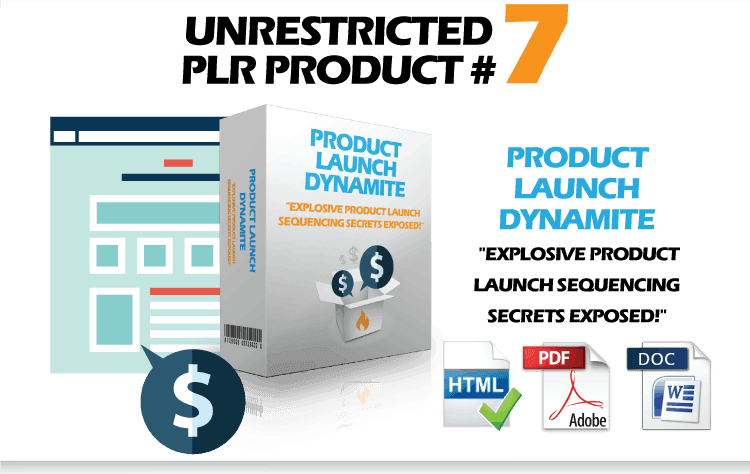 PRODUCT  8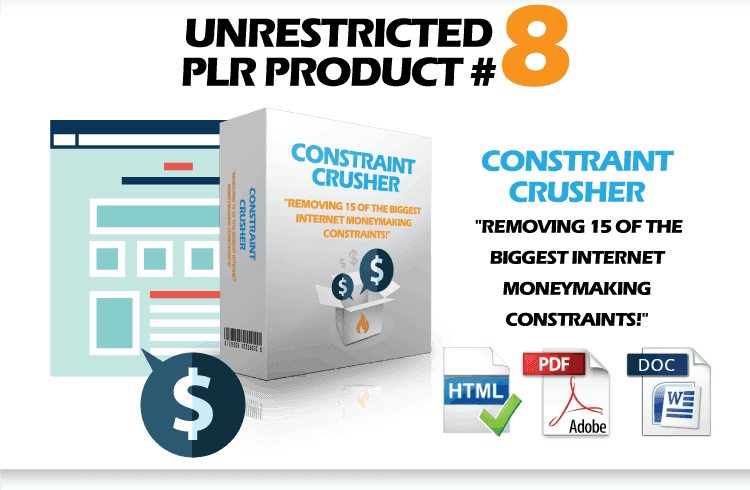 PRODUCT  9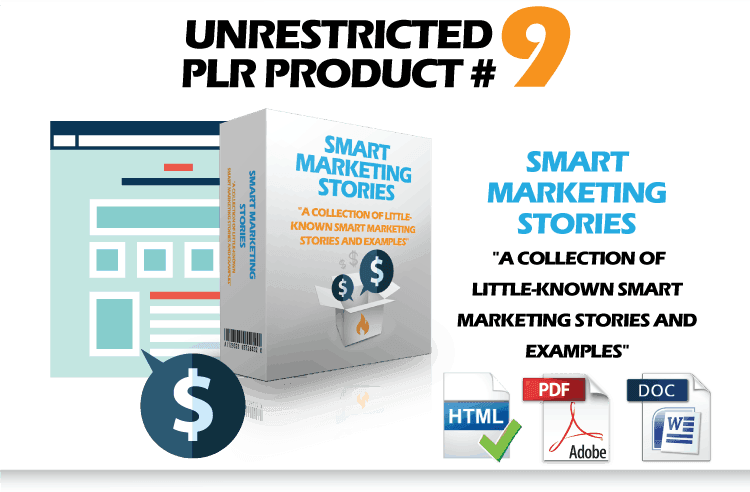 PRODUCT  10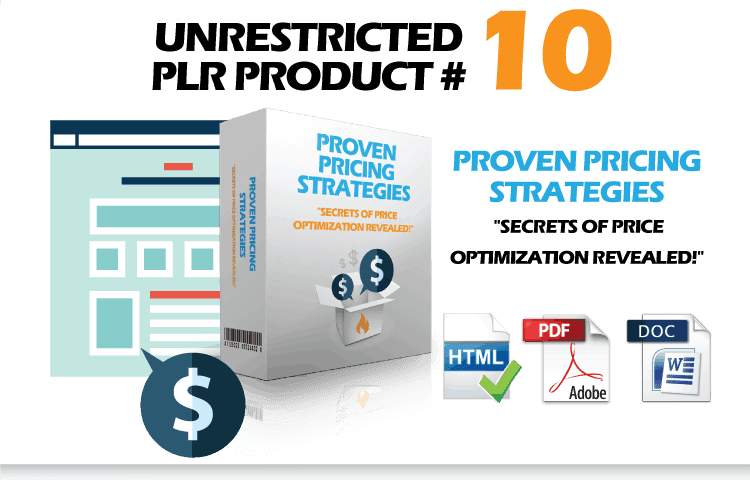 PRODUCT  11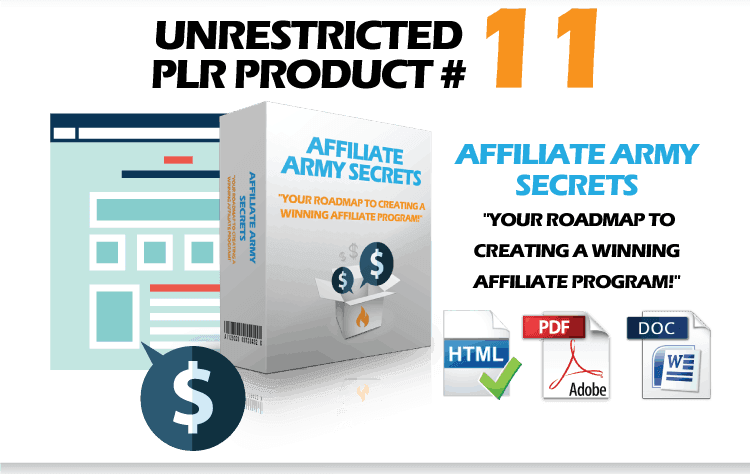 PRODUCT  12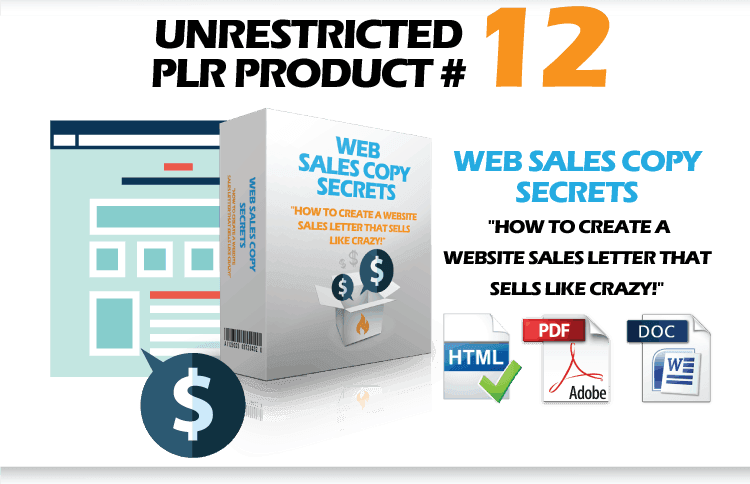 PRODUCT  13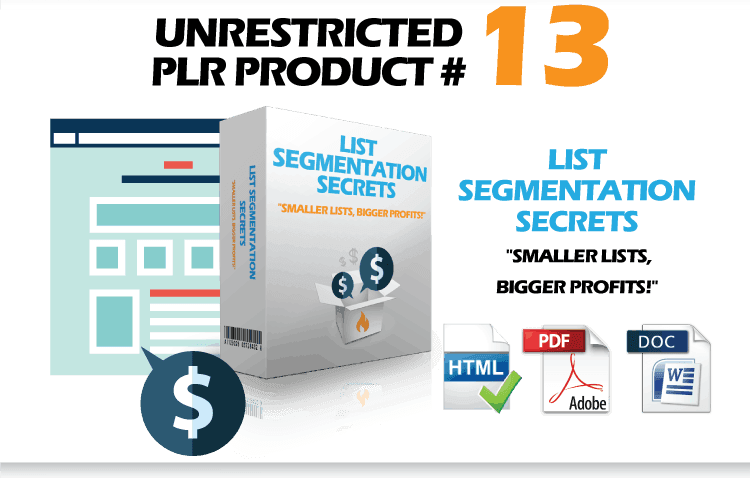 PRODUCT  14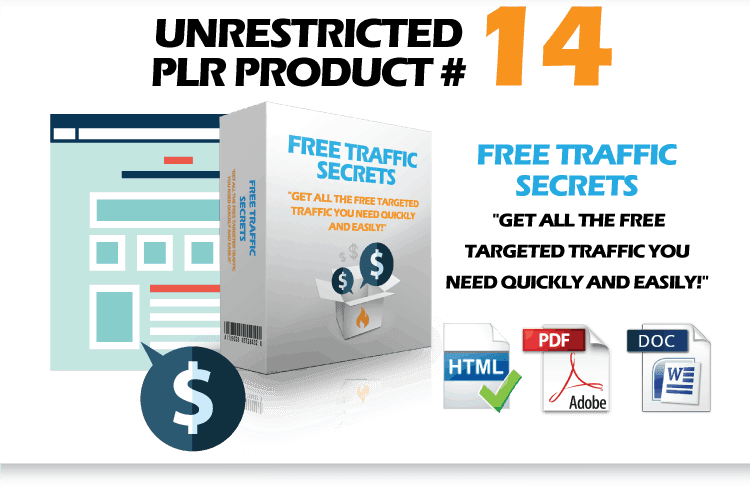 That's Over 1200 Pages Of Rock Solid Content With Full Unrestricted Private Licensing Rights!
And no, this isn't the usual PLR junk written by a third world ghostwriter.
In fact, this was originally assembled as the "end all" of online business training via an intensive 10 week coaching class that is well over 1200 pages of pure content which we subsequently turned into 14 kick butt, stand-alone products between 50 and 120 pages each with sales material, and everything you need to start raking in the cash today.
As you can tell, with ammunition like this…
It's Nearly Impossible Not to "Trip Into" Profits
Also, in case it hasn't occurred to you yet, what makes this package so valuable to you are the many different ways you can make money from it.
While it's totally true that re-selling the private label rights to these products through a Fire Sale represents the fastest path to cash, there are also numerous additional profit streams just ready to make regular bank deposits into your account.
When you wave the magic wand at this content, just look at how you can easily earn profit month after month…
Just Count The Additional Ways You Can Profit!
Create your own unique products that you control. Obviously, the first thing you'll want to do is use the manuscripts to create your own information products to sell online. You can compile them into eBooks, create a membership site, record them as audio products, sell them on CDs, as printed manuals or even use them to start a new coaching club! You can create as many different products as you want from the information, literally an unlimited number!
Build an affiliate program and setup joint ventures. Yes, you can offer an affiliate program for your new products and get hundreds, even thousands of other people promoting your products for you! There are no restrictions against getting affiliates and joint ventures to promote your new products!
Sell resale rights and master resale rights to your products. Want to make even more money from the products you create with this package? You can offer resale rights and master resale rights to the products you create for premium prices! If you sell a product that you create from this content for $27.00, then you might want to offer resale rights for $97.00 and master resale rights for $197 or more! (NOTE: And that's just from ONE product you create with this package… you can create as many as you want!)
Promote your favorite affiliate programs in the content. Since the content is yours to do with as you want, you can promote any kind of additional offer inside the content. Insert links to your favorite affiliate programs, your other products, your website, your lists … insert any kind of offer you want inside your products to make you even more money! It's all permitted with this package.
Extract information to create mini-courses. You can extract portions of the content to create mini-courses (AKA "ecourses") to give away as lead generators to build your list! Think about this: you create a short, 5-lesson eCourse from the content and load it to an autoresponder. Then, you promote the free eCourse to get subscribers to join … and the eCourse promotes a product you created with this package! You can create your own marketing materials from part of the content to be used to promote the products you develop from the remainder of the content!
Launch a viral eBook and even sell customization rights. You may want to also take a small portion of the content to create a "viral eBook". Give the eBook away for free to promote your products … and allow anyone who grabs a copy of it to give it away to their contacts, creating a viral traffic stampede at your site! By offering people the right to customize (or "brand") the viral eBook with an affiliate link to your new product, you'll have the perfect incentive to get folks passing it on to their lists and website visitors! (HINT: You can even charge $19.95 or more for the right to customize the eBook if you want to!)
Use part of the information as ezine articles. Want a lot of free publicity for your new products? You can copy some of the content and create your own ezine articles (AKA"newsletter" articles) and allow editors to publish the articles in their ezines. Use your resource box at the close of the article to promote your new product site! You can *literally* use 500-750 words of the content as an article and get your site promoted to hundreds of thousands of subscribers … for free!
Use some of the content as bonuses for any offer. Don't stop with just creating products themselves with the information in this package, you can also create BONUSES to offer as incentives! Offer the bonuses for anyone buying your products, offer the bonuses to get people to join one of your lists, offer the bonuses to anyone buying an affiliate offer … use these bonuses as incentives to get people to buy something that you make money from! (NOTE: You could create a unique product plus 3 bonuses to easily put together a $47.00 package!)
In short: You can do whatever you want with these babies. You can put your name on them as your own, change them around, combine products, etc.
There are NO restrictions.
The sky is the limit with what you can do with these products.
Think about it:
You can sell your product and keep 100% of the profits.
You can sell Resell Rights to your customers and generate even more income.
You can put your name as the author!
You can re-name and/or re-brand this product instantly.
You can get affiliates to promote your product and build your list with the FREE traffic they send your way.
You can set up joint ventures and ad swaps with other marketers.
You can create FREE reports and give them away in order to pull in quality leads.
Offer the product as an upsell or backend offer for an existing product you currently sell
Change or customize the content any way you please…
Add your affiliate links to the backend recommended product offers and generate even more cash!
Use the content as training materials.
And much, much more!
has been added to your cart!
have been added to your cart!
Package Details:
Download File Size – 132 MB
You get edited source documents so that you can completely rebrand the ebooks and position them as fresh content to your customers.
License Details:
[YES] Can give away this ebook for free
[YES] Can change ebook content, graphics
[YES] Can rebrand and add your name as the author
[YES] Can be used for personal use
[YES] Can be sold for personal use
[YES] Can sell Resell Rights to the full package
[YES] Can be packaged with other products
[YES] Can be offered as a bonus with other things you sell
[YES] Can give away individual courses to build a list
[YES] Can be added to paid or free membership sites
[YES] Can sell Master Resell Rights to the full package
[YES] Can sell PLR rights
Share this and get 20% off!