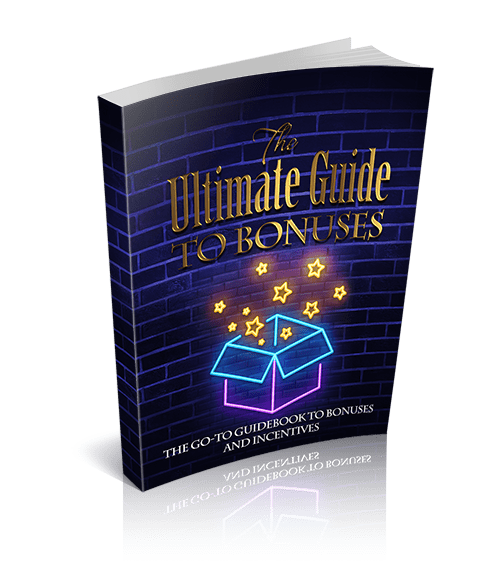 The Ultimate Guide To Bonuses Premium PLR Guide 10k Words
in
Affiliate Marketing PLR , Affiliate Marketing PLR eBooks , Blogging PLR , Business Coaching PLR , Business Coaching PLR Ebooks , Business PLR , Business PLR eBooks , Content Marketing PLR , Copywriting PLR , Copywriting PLR Ebooks , Entrepreneur PLR , Featured PLR Products From Our Store , Home Business PLR , Home Business PLR Ebooks , Info Product Creation PLR , Info Product PLR Ebooks , Internet Marketing PLR , Internet Marketing PLR eBooks , List Building PLR , List Building PLR Ebooks , Make Money Online PLR Ebooks , Make Money PLR , Marketing PLR , Marketing PLR Ebooks , Niche Marketing PLR , Niche Marketing PLR Ebooks , Online Business PLR , Online Marketing PLR Ebooks , PLR eBooks , PLR eCourses , PLR Lead Magnets , PLR List Building Reports , Premium PLR , Premium PLR eBooks , Premium White Label Brandable PLR Coaching Courses , Private Label Rights Products , Product Launch PLR , Product Launch PLR Ebooks , Products with Sales Pages , Sales Funnels PLR , Top Sellers , Work At Home PLR
Choose Your Desired Option(s)
has been added to your cart!
have been added to your cart!
#bonuses #bonusestips #bonusesideas #couponscodes #bonusessecrets #typesofbonuses #bonusesuggestions #usingbonuses #businessbonuses #creatingbonuses #optimizingbonuses #affiliateproducts #bonusincentives #onlineaffiliate #affiliateaffiliate #promotingyourbonuses  #artofpersuasion #incentivestrategy #increasesales #increaseconversions #usebonuses #contentbonuses #funnelbonuses #onlinemarketer #digitalmarketing #makemoresales #ethicalbribe #promotionbonuses #usebonuses #internetmarketing #digitalsales #digitalproducts #plrinfoproducts #plrproducts #newplr
The Ultimate Guide To Bonuses Premium PLR Guide 10k Words
Here's How to Use Bonuses and Incentives to Get More Subscribers, Sales and Customers!
Everything thinks they know how to use bonuses and incentives, but most people get it all wrong. Don't make the same mistakes as everyone else! Read on to find out how to use bonuses and incentives the RIGHT way to grow your business…
Think about this for a second…
You knew the fine art of persuasion before you ever thought about becoming an online marketer. Heck, I bet you were honing your persuasion skills when you were just an elementary school kid out on the playground…
Let me give you an example…
Maybe you traded lunches with a friend. Or marbles. Or Pokemon cards. Tell me, how did you do it?
You probably opened up with some low-ball trade. If your friend wavered – and if you really wanted to complete the "transaction" – what did you do next?
That's right, you threw in a bonus.
For example, if you were trading sandwiches, you might offer one of your cookies as a bonus. Or if you traded marbles, you might throw in a few extra cat's eyes to get that beautiful shooter.
Point is, you knew by the time you were eight years old that bonuses and incentives worked like magic to persuade people to do what you want.
And guess what?
Bonuses and Incentives STILL Work Like Magic to Get What You Want – Especially When it Comes to Your Business!
Of course that's only if you know the right way to use bonuses and incentives in your business. Because if you do it wrong, the whole thing can backfire. Instead of being persuasive, you'll just look pathetic.
And that's where this guide comes in…
Introducing
The Ultimate Guide To Bonuses Premium PLR Guide (10 000 words)
"101 Tips, Secrets, Ideas, Suggestions, Methods, Hacks, Templates, Shortcuts, Resources And Lists For Bonus and Incentive Mastery!"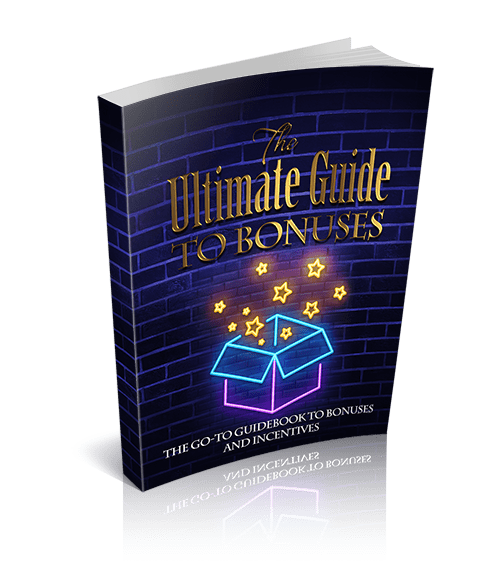 In just a moment you're going to find out how to optimize your bonus and incentive strategy in your business.
But first, let me give you a heads up…
If you're looking for an in-depth tutorial, this isn't it. This using bonuses PLR guide isn't going to give you step-by-step instructions. It's not going to hold your hand through every step.
Because you already know the basics, right? (Heck, you knew them by the time you were eight.) What you ARE going to get are all sorts of tips, tricks and secrets of maximizing your profits with bonuses and incentives!
Let's take a look inside this The Ultimate Guide To Bonuses Premium PLR Guide:

Here's exactly what you get inside this exciting using bonuses Private label rights guide…
Inside this jam-packed PLR Bonuses guide we'll cover the three steps you need to optimize your bonus and incentive strategy, including:
Using Bonuses
Creating Bonuses
Optimizing Bonuses
Here's a sneak peek at just a handful of the 101 tips, tricks and secrets that you're about to download…
You'll discover 18 different types of bonuses and incentives you can use to grow your business!
You'll find out how to use bonuses to sell more affiliate products, boost sales of your own products, get more subscribers, motivate your affiliates and more!
You'll get 15 surefire places you can promote your bonus for maximum effect!
You'll get two call-to-action templates you can swipe and put to use immediately to start promoting your bonuses!
You'll find out four surprising ways to use bonuses to slash your refund rate!
You'll get a mini worksheet to help you determine exactly what sort of bonus to create!
You'll learn about five quick and easy ways to create a bonus (and the three factors that will determine which method is right for you)!
You'll find out how to acquire a bonus product without lifting a finger – and it won't cost you a single cent!
Need help brainstorming? You'll get 22 examples of bonuses across five popular niches!
You'll learn a simple trick for turning your bonus into another revenue stream!
You'll get a list of 10 types of coupons that work like crazy to move prospects towards the order button!
You'll find out how to use referral incentives to grow your business!
Plus you'll get dozens of other tips, tricks, hacks, lists and more that you can use to start getting more sales, building your lists, motivating affiliates and growing your business using bonuses and incentives.
If you're looking to make the most out of your bonus and incentive strategy, then you're going to want to download this guide today. So, how you have just one question…
You also get professionally design eCover graphics for your PLR course:

How Much Is It?
This is the part where you're about to get pleasantly surprised.
A good bonus and incentive strategy can absolutely skyrocket your profits. But even if this guide gives you just one tip to generate one extra sale, then you've recouped your investment.
But let's not kid ourselves – there are 101 tips and tricks inside this guide, so you're likely to find plenty of information you can start applying to your business ASAP. And that makes the $17.00 price tag a smart and profitable business investment!
This is a great deal, but I can't promise it will last forever (especially at this low price). That's why I urge you to take out your credit card and click the order button below – and do it now while you can still snag yourself an amazing deal of high quality PLR course content!
has been added to your cart!
have been added to your cart!
Package Details:
The Ultimate Guide To Bonuses – Word and PDF (10 131 words)
The Ultimate Guide To Bonuses Salesletter
eCover Graphics – 3D ecovers and Flat Cover with PSD file.
PLR License
Your PLR License Terms
PERMISSIONS: What Can You Do With These Materials?
Sell the content basically as it is (with some minor tweaks to make it "yours").
If you are going to claim copyright to anything created with this content, then you must substantially change at 75% of the content to distinguish yourself from other licensees.
Break up the content into small portions to sell as individual reports for $10-$20 each.
Bundle the content with other existing content to create larger products for $47-$97 each.
Setup your own membership site with the content and generate monthly residual payments!
Take the content and convert it into a multiple-week "eclass" that you charge $297-$497 to access!
Use the content to create a "physical" product that you sell for premium prices!
Convert it to audios, videos, membership site content and more.
Excerpt and / or edit portions of the content to give away for free as blog posts, reports, etc. to use as lead magnets, incentives and more!
Create your own original product from it, set it up at a site and "flip" the site for megabucks!
RESTRICTIONS: What Can't You Do With These Materials?
To protect the value of these products, you may not pass on the rights to your customers. This means that your customers may not have PLR rights or reprint / resell rights passed on to them.
You may not pass on any kind of licensing (PLR, reprint / resell, etc.) to ANY offer created from ANY PORTION OF this content that would allow additional people to sell or give away any portion of the content contained in this package.
You may not offer 100% commission to affiliates selling your version / copy of this product. The maximum affiliate commission you may pay out for offers created that include parts of this content is 75%.
You are not permitted to give the complete materials away in their current state for free – they must be sold. They must be excerpted and / or edited to be given away, unless otherwise noted. Example: You ARE permitted to excerpt portions of content for blog posts, lead magnets, etc.
You may not add this content to any part of an existing customer order that would not require them to make an additional purchase. (IE You cannot add it to a package, membership site, etc. that customers have ALREADY paid for.)
Share this and get 20% off!
Related Products That May Interest You