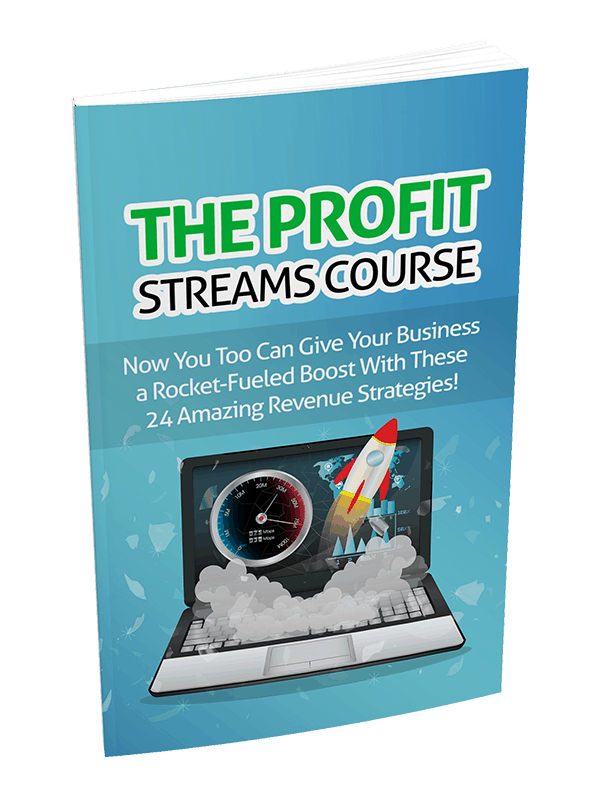 The Profit Streams Toolkit PLR Course 9k Words
in
Affiliate Marketing PLR , Affiliate Marketing PLR eBooks , Business Coaching PLR , Business Coaching PLR Ebooks , Business PLR , Business PLR eBooks , Content Marketing PLR , Content Marketing PLR eBooks , Conversions PLR , Copywriting PLR , Copywriting PLR Ebooks , Digital Products PLR , eCommerce , eCommerce PLR , eCommerce PLR eBooks , Email Marketing PLR , Featured PLR Products From Our Store , Freelancing PLR , Home Business PLR , Home Business PLR Ebooks , Info Product Creation PLR , Info Product PLR Ebooks , Internet Marketing PLR , List Building PLR , Make Money Online PLR Ebooks , Make Money PLR , Marketing PLR , Marketing PLR Ebooks , Membership Sites PLR , Niche Marketing PLR , Niche Marketing PLR Ebooks , Niche Mega Packs , Online Marketing PLR Ebooks , Passive Income PLR , PLR Cheat Sheets , PLR eBooks , PLR eCourses , PLR Lead Magnets , PLR Profits , Premium PLR , Premium PLR eBooks , Premium PLR Packages , Premium PLR Reports , Premium White Label Brandable PLR Coaching Courses , Private Label Rights Products , Product Launch PLR , Product Launch PLR Ebooks , Products with Sales Pages , Sales Funnels PLR , Top Sellers , Work At Home PLR , Work At Home PLR Ebook , Writing PLR
Choose Your Desired Option(s)
has been added to your cart!
have been added to your cart!
#profitstreams #profitstreamsideas #profitstreamstips #streamsofincome #multiplestreams #profitstreamstoolkit #streamsofrevenue #revenuestrategies #profitstreamstypes #recurringrevenue #projectrevenue #servicerevenue #infomarketing #infomationmarketing #infoproducts #onlineselling #nichemarketing #passiveincome #onlineprofits #onlinebusiness #digitalproducts  #incomestreams
The Profit Streams Toolkit PLR Course 9k Words
Now You Too Can Give Your Business a Rocket-Fueled Boost With These 24 Amazing Revenue Strategies!
You don't need a lot of time, money or special skills to start making more money with your business. Check it out…
Picture this for a moment…
There's a big rocket launch about to happen at Cape Canaveral. They've never launched such a big rocket. Ever. And they expect this rocket to go further into the universe than any human-made object has ever gone.
This is history in the making…
An eager crowd gathers in the stands. Millions more watch the launch at home. The mood in the control room is tense, but excited.
Workers mill around the rocket making final preparations. Then they clear out. The crowd goes quiet. The countdown begins…
10…9… 8…7…
Control room staff shift their glasses and lean in to watch the big screen.
6…5…4…
The crowd puts their hands over their brows and squint for the best view. You'd swear most of them were holding their breath.
3…2…1…
BLAST OFF!
Large plumes of smoke billow out of the bottom of the rocket. The entire launch pad shakes and vibrates. The rocket makes a deafening roar. The igniters light up. More plumes of spent fuel as the rocket prepares to rise off the launch pad…
And just when everyone expected it to shoot off into space, the rocket loses power, tips over onto the ground like a fallen dead tree, and goes silent.
The crowd gasps. The people in the control room start tapping on their computers and staring into their monitors. And one worker out at the launch pad shrugs and says, "I guess you can't use regular gas to fuel a rocket…"
Now this is just a silly story, but consider this for a moment…
Trying to Launch a Rocket Without Rocket Fuel is Like Trying To Run a Business Without Multiple Streams of Income…
In both cases, you're not going to get anywhere fast!
You see, here's the thing…
You probably have a better chance of getting hit by lightning than you do of building a business without multiple streams of income.
And yet most business owners never bother to implement multiple streams of income. Why?
They think it's hard. (It's not.)
They think it's not worth the time. (They're wrong.)
They don't know how to do it. (See below.)
Other business owners implement a handful… but then they only get a handful of extra money.
Then there are a few business owners who have a complete revenue strategy. These are the guys who are making money like crazy with their business. They make it look so easy.
And now you too can discover what the world's most successful business owners know about making huge profits with multiple streams of income…
Introducing The 24 Streams Of Income For Any Information Business Course and Toolkit!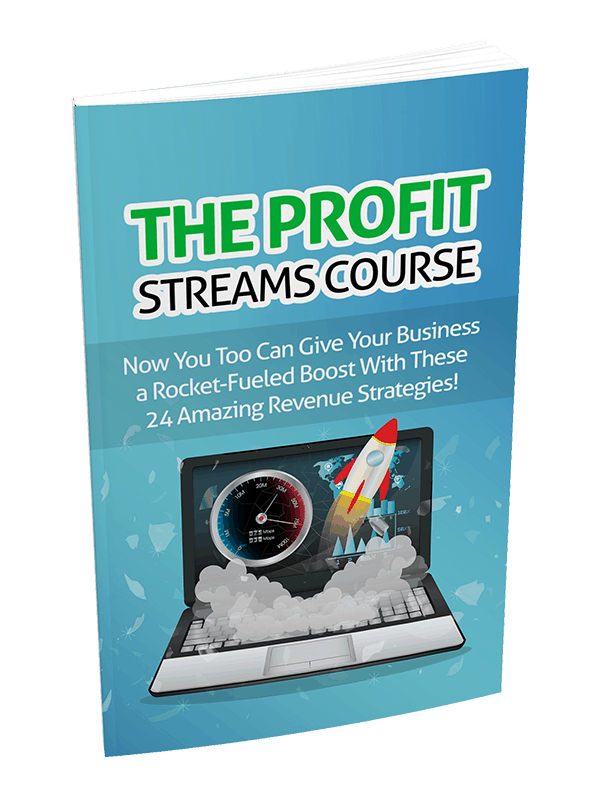 This package includes a 5000 word course and 4000 word toolkit that gives you everything you need to know to get started implementing your own multiple streams of revenue.
THE PROFIT STREAMS TOOLKIT REBRANDABLE PLR COURSE (9000+ WORDS OF PREMIUM PLR CONTENT) – Includes Salesletter
This pack of never-before-released premium PLR content is a great "tripwire" product to sell as a frontend offer at a low-cost.
The Profit Streams Toolkit PLR Course highlights 24 ways to profit from an Internet business and includes two pieces:
Profit Streams Toolkit: This 31-page product reveals 24 streams of income for any information product business!
Profit Streams Sales Letter so you can start taking orders for this product today!
You can sell this Profit Streams Toolkit PLR Course all day long for $9.97 each!
So, with that in mind, let's take a look at what's inside The Profit Streams PLR Toolkit . Here's what you get…

Here's why every business owner (including you) will want this PLR package…
Reason 1: Many of these streams produce instant profits.
Some of these streams work so fast that you can literally put them into place minutes from now and start profiting before your head hits the pillow tonight.
Reason 2: Many of these streams are incredibly easy to implement.
A lot of these streams require no special skills, background or tech knowledge. If you can type a few words into an autoresponder or a blog post, you can profit with these strategies!
Reason 3: The most successful businesses in the world implement multiple streams of income – and if you want to be successful, you should too!
Simply put, what separates struggling businesses from those that are making six or even seven figures is a smart revenue strategy. And this package will show you what top business owners know about creating big profits!
Here's what you get when you order now…
The 24 Streams Of Income PLR Course
Inside this meaty 5000-word course you'll get two dozen rock-solid ways to start bringing more money into your information business. Here's a sneak peek at what you get:
You'll discover two simple ways to make more money with every order!
You'll find out the very best ways to turn your customer mailing list into a veritable goldmine of backend profits!
You'll discover multiple ways to quickly and easily turn an existing product into an entirely new revenue stream!
You'll learn some surprising ways to get other people to help you create and implement some profitable streams of revenue!
You'll discover what kind of services sell really well on the backend—and how to promote these services for maximum effect!
You'll learn which streams of income not only drop more money in your pocket, but they also boost your customer retention rate over the long term!
You'll find out how to turn a freebie into a big money-maker in your business!
And much, much more.  You'll get 24 revenue-boosting methods in all – there's something for every business model and every information business owner!
And that's not all. Order now and you'll also get…
The 24 Streams Of Income Toolkit PLR
Inside this toolkit you'll get five tools to maximize your profits, including:
A Checklist Guide For Implementing the 24 Streams: This makes creating and implementing your personal revenue strategy easier than ever!
A Multiple Streams FAQ: You've got questions about how to use this strategy? We've got answers!
Five Tips and Tricks For Boosting Email Responses: Some of your biggest profits will come from emailing your customer list. You can really maximize strategies by using these tips and tricks!
The Multiple Streams of Income Swipe File: Here you'll get five examples of how to implement a revenue strategy across different niche markets!
A Multiple Steams Case Study: We'll take a look at how one marketer could promote one product all throughout a sales funnel. This is a really profitable strategy!
So I know you're liking what you see since you're still reading. You know this would be a real boost to your business. So let me ask you something…
What's This Premium Information Marketing Profits PLR Info-Products Worth To You?
I'm not kidding when I say these strategies are what make the difference between a business that's barely treading water, and one that's thriving and extremely profitable.
So let me ask you—would you trade a small pizza for these revenue secrets?
Of course you would – you're smart! And that's why you're going to want to jump on this offer right now, because today the price of this PLR report and toolkit is just $27.00.
has been added to your cart!
have been added to your cart!
Grab All of the Above at a BIG Discount Today!
Wait! I Forgot to mention…BONUSES!!
For the first 50 buyers of this Branding PLR Pack, if you grab this PLR deal right now, you'll also get these FAST-ACTION BONUSES for a limited time only!
Bonus 1
20 Tips to Make Money Online PLR eBook Resell PLR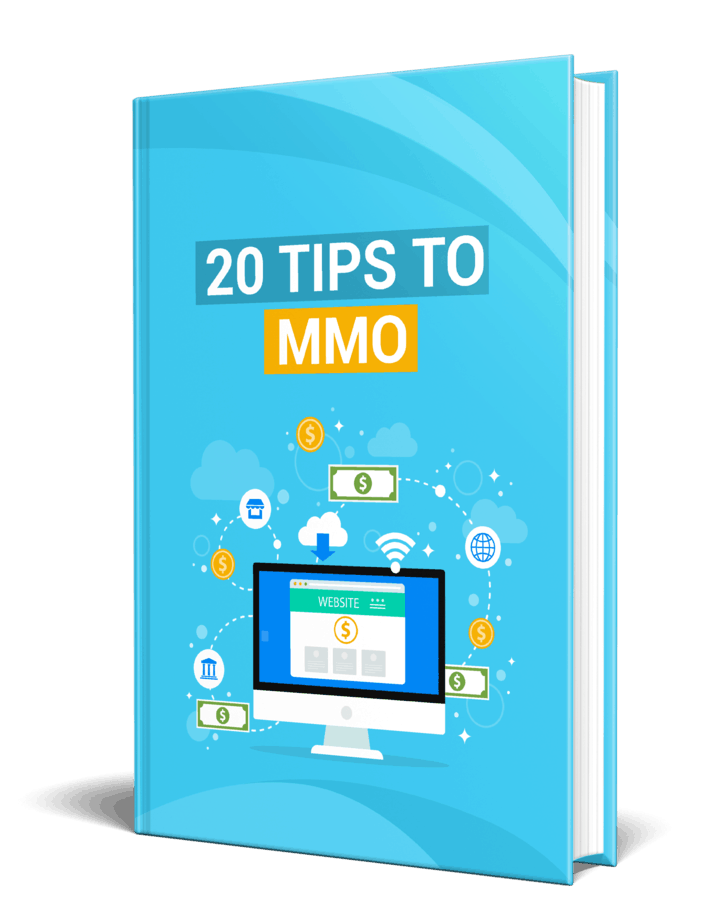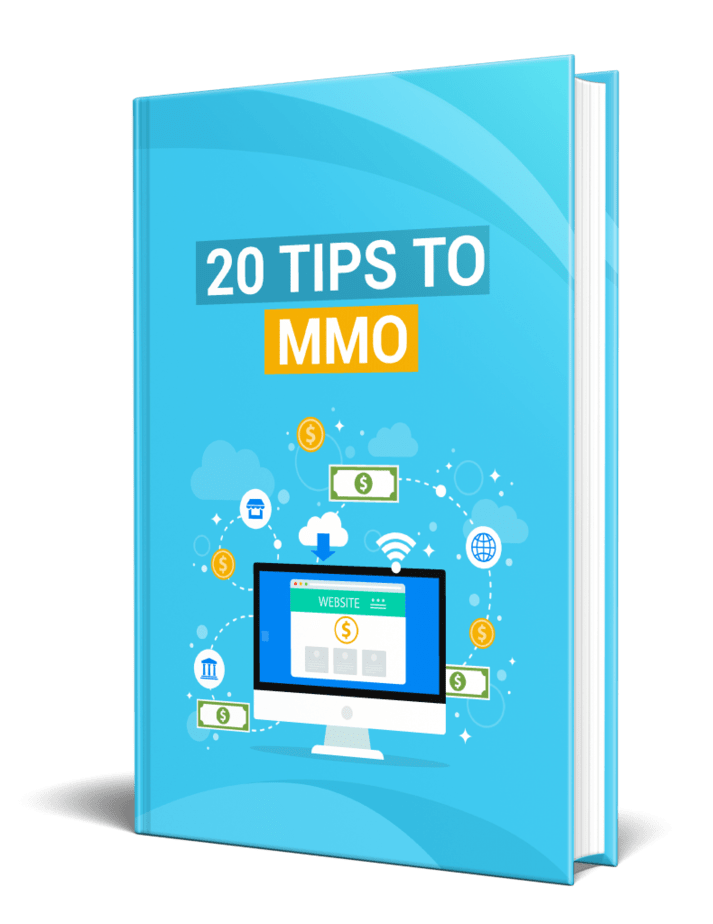 Package Details:
Download File Size: 12.8 Megabytes (MB)
eBook Format: Word Doc, Open Office Doc, Text Doc and PDF formats.
PLR eBook Graphics: Includes a Flat and 3D eCover with PSD files.
Total Word Count: 8 000+ Words
Bonus 2
Why Anybody Can MMO PLR Lead Magnet Front End and Upgrade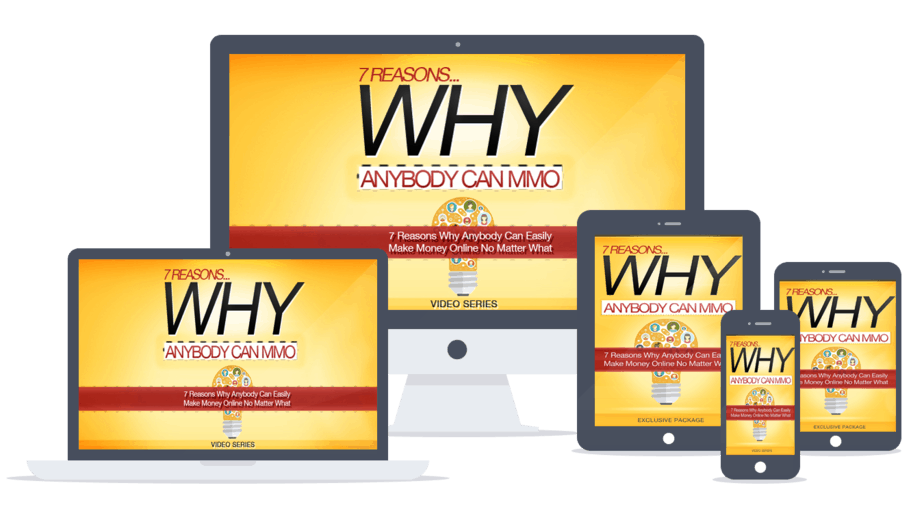 Front End Package
Module 1: Supreme Quality 2,526+ Word Lead Magnet Report w/ .DOC Source
Module 2: High Converting Squeeze Page
Module 3: Hybrid Thank You Page
Module 4: High Quality Graphics Package w/ PSD Files
Module 5: Professional Email Series (3 Follow Ups, 2 Solo Ad Swipes)
Module 6: Recommended Affiliate and PLR Products
Module 7: Hybrid Cheat Sheet w/ .DOC Source File
Module 8: Ten Traffic Spawning Twitter Posts
Module 9: Full Licensing Package w/ Documents, Images, and PDF File
Module 10: Step-by-Step Setup Guide
Upgrade Package
Module 1: Video Course For The Lead Magnet
Module 2: PowerPoint Presentation Slides For The Video
Module 3: MP3 Audio Book (Voice Over) From The Video Course
Module 4: Subscriber Learning Center (HTML Based)
Module 5: Improved Guru Squeeze Pages w/ 2 Variations
Module 6: Long Style Squeeze Pages w/ 2 Variations
Module 7: HD Squeeze Video w/ Professional Voice Over
Module 8: Upgraded Graphics Package w/ PSD Files
Module 9: Six Feature Images w/ PSD Files (Easy Promotion)
Module 10: Six Banner Ad Graphics w/ PSD Files
Module 11: Social Swipes Kit (Posts for FB, Twitter, Google+, Forums, and More)
Module 12: Social Poster Images Pack (Catchy Quotes For Getting Viral Traffic)
Module 13: Camtasia Project File For Squeeze Video
Module 14: Full License Package w/ Document Sources, PSD Files, Etc
Module 15: Setup Guide For The Upgrade Package
Bonus 3
Make Money on Fiverr Sales Funnel with Master Resell Rights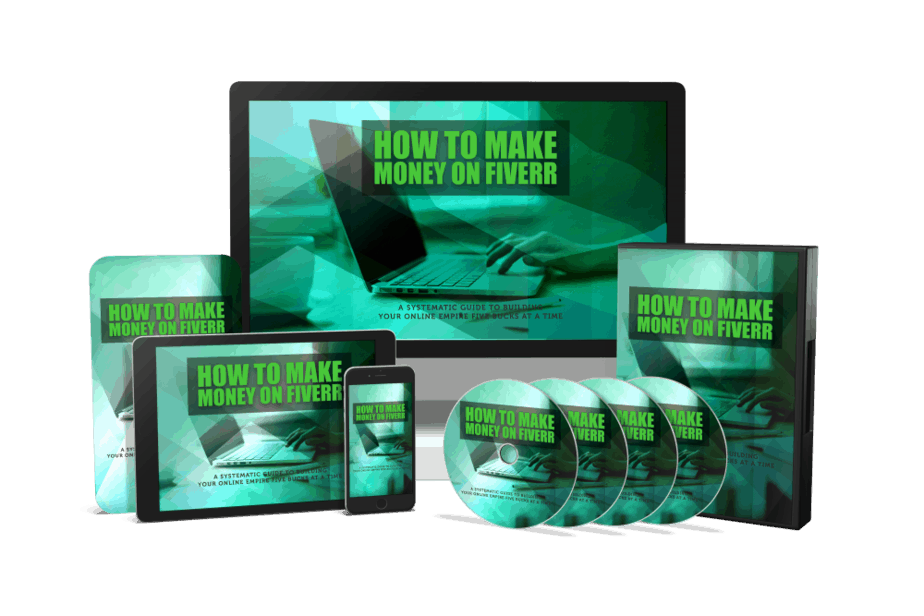 Package Details:
Module 1 – Training Guide
Module 2 – Cheat Sheet
Module 3 – MindMap
Module 4 – Resource Report
Module 5 – Sales Letter And Thank You Page
Module 6 – Sales Video
Module 7 – Legal Pages
Module 8 – Graphics
Module 9 – Articles
Module 10 – Banners
Module 11 – Promotional Email Swipes
Module 12 – High Quality eCovers
Module 13 – Social Media Images Pack
Advance Video Course:
Module 1 – Training Videos
Module 2 – Salespage
Module 3 – Legal Pages
Module 4 – Sales Video
Module 5 – Affiliate Page
Module 6 – Promotion Email Swipes
Module 7 – Squeeze Page
Module 8 – Giveaway Report
Module 9 – Graphics
Module 10 – Audios
Total File Download Size:
295 Megabytes (MB)
Bonus 4
Make Money With Affiliate Marketing Unrestricted PLR eBook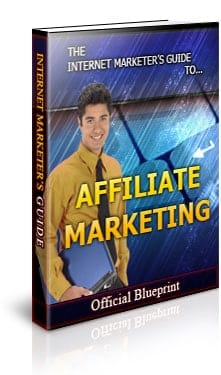 Package Details:
Total File Download Size:
1.18 Megabytes (MB)
Bonus 5
Make Money Writing Unrestricted PLR eBook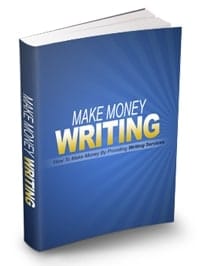 Package Details:
Ebook
Graphics
PSD File
Source
Total File Download Size:
1.15 Megabytes (MB)
Remember these FAST-ACTION BONUSES will go away soon, so get the best deal by jumping off the fence and secure your bonuses while they're still available!
Package Details:
The Profit Streams Toolkit – eCover Graphics
The Profit Streams Toolkit – Guides Word Doc (9000 words)
The Profit Streams Toolkit – Salesletter Word Doc
The Profit Streams Toolkit – License PDF
Total File Download Size:
16.8 Megabytes (MB)
Brandable PLR Coaching Course License:
PERMISSIONS: What Can You Do With These Materials?
Sell the content basically as it is (with some minor tweaks to make it "yours").
If you are going to claim copyright to anything created with this content, then you must substantially change at 75% of the content to distinguish yourself from other licensees.
Break up the content into small portions to sell as individual reports for $10-$20 each.
Bundle the content with other existing content to create larger products for $47-$97 each.
Setup your own membership site with the content and generate monthly residual payments!
Take the content and convert it into a multiple-week "eclass" that you charge $297-$497 to access!
Use the content to create a "physical" product that you sell for premium prices!
Convert it to audios, videos, membership site content and more.
Excerpt and / or edit portions of the content to give away for free as blog posts, reports, etc. to use as lead magnets, incentives and more!
Create your own original product from it, set it up at a site and "flip" the site for megabucks!
RESTRICTIONS: What Can't You Do With These Materials?
To protect the value of these products, you may not pass on the rights to your customers. This means that your customers may not have PLR rights or reprint / resell rights passed on to them.
You may not pass on any kind of licensing (PLR, reprint / resell, etc.) to ANY offer created from ANY PORTION OF this content that would allow additional people to sell or give away any portion of the content contained in this package.
You may not offer 100% commission to affiliates selling your version / copy of this product. The maximum affiliate commission you may pay out for offers created that include parts of this content is 75%.
You are not permitted to give the complete materials away in their current state for free – they must be sold. They must be excerpted and / or edited to be given away, unless otherwise noted. Example: You ARE permitted to excerpt portions of content for blog posts, lead magnets, etc.
You may not add this content to any part of an existing customer order that would not require them to make an additional purchase. (IE You cannot add it to a package, membership site, etc. that customers have ALREADY paid for.)
Share this and get 20% off!
Related Products That May Interest You