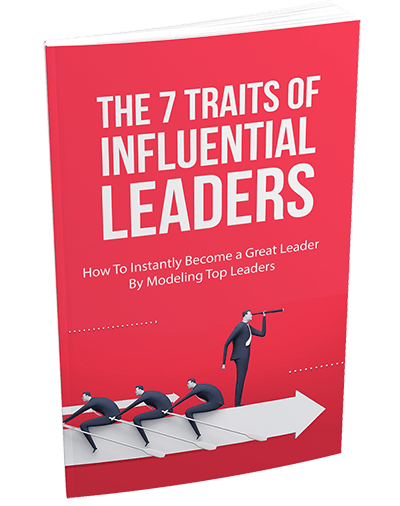 The 7 Traits Of Influential Leaders MRR List Building Kit
in
Lead Magnets , Master Resell Rights Products , MRR Articles , MRR Lead Magnets , MRR List Building Reports , MRR Reports , Reports , Resell Rights Articles , Resell Rights Lead Magnets , Resell Rights List Building Reports , Resell Rights Products
Choose Your Desired Option(s)
has been added to your cart!
have been added to your cart!
#leadership #leadershiptips #influentialleaders #greatleader #leaderstraits #accomplishagoal
The 7 Traits Of Influential Leaders MRR List Building Kit
Get Instant Access To The 7 Traits of Influential Leaders And Discover How To Instantly Become a Great Leader
Leadership is a skill that everyone should develop and cultivate. Being a leader does not necessarily have to mean being a manager or a politician – it could also mean being a thought leader, or even just being a great parent. The ability to inspire, command and guide others is something that is incredibly valuable and that can help you to accomplish more and even raises your confidence and self-worth.
In this guide, we're going to examine what it takes to be a leader by looking at some of the most important traits that history's greatest exhibit. Every leader is different and part of your journey to becoming one is going to be discovering your own 'leadership style'. With that said though, there are still definitely some common traits that you can develop and some lessons we can learn from influential figures from history. And what you'll find is that in some ways, the most important aspects of being a great leader are not what you would expect.
I hope this guide will change the way you approach leadership and thereby help you to drastically improve your own results.
Introducing:
The 7 Traits Of Influential Leaders MRR List Building Kit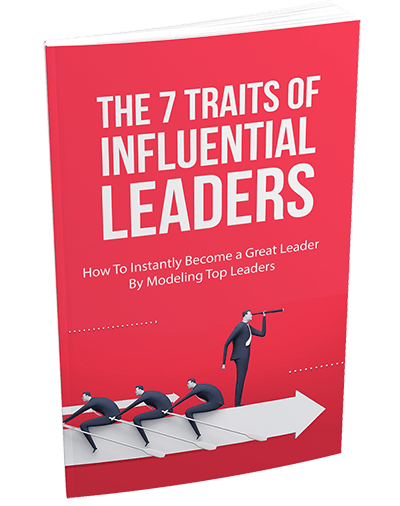 1. A Great Leader Does Not Need to be Liked
Should a great leader be feared or liked?
The answer is that it doesn't really matter. What's most important is that you focus less on trying to be everyone's friend and more on getting results.
Ultimately, a leader is someone who is trying to accomplish a goal by leverage the power of their team. If your goal is to increase turnover, then you are a good leader if you increase turnover. It doesn't matter if you are liked along the way.
And sometimes you will have to make hard decisions or break bad news. You need to be willing to do that and not to concerned with how it makes you 'look'. For example, if your superiors tell you that you and your team are going to need to work late, then you need to pass on that information and not make excuses. The temptation here is to complain along
with your staff, to whine about how unfair it is and to make rude comments about the capabilities of your higher-ups.
All this does is to make you look unprofessional, to damage the enthusiasm of your team and to make everyone question the rules they're being asked to follow.
This is one of the biggest problems with politics too. In order to get re-elected, a leader needs to make positive change in a short space of time so that the electorate can see the results.
The problem is that some projects only yield results over a long period of time and might even hurt the economy in the short term. Making those decisions would be political suicide and so our country is only ever putting out fires, never growing! This is something that a few famous leaders have managed to break away from. Arnold Schwarzenegger most recently discussed this and the value of being willing to make hard decisions.
You don't have to be unpleasant, but be willing to let your reputation take the hit when it needs to!
has been added to your cart!
have been added to your cart!
Package Details:
Articles
Graphics
Optin Audio
Optin Page
Optin Report
Total File Download Size:
6.34 Megabytes (MB)
Master Resell Rights License
You're granted master resell rights, resell rights or to resell with personal use rights.
You may add this product to your PAID membership site
You may giveaway the product as a bonus when people buy through your affiliate link
You may edit the included opt-in / squeeze / landing page
You may giveaway the eBook for Lead Generation purpose
No, you may NOT edit the contents of the eBook
No, this product does NOT include private label rights. You are granted Master Resell Rights only
Share this and get 20% off!
Related Products That May Interest You