Stress Annihilator MRR Sales Funnel with Master Resell Rights - Discover How You Can Passively Annihilate Your Stress And Decrease Your Anxiety Using These Powerful Relief Solutions!
#stress #stresstips #anxiety #anxietyattacks #stressrelief #panicattacks #selfhypnosis #stressmanagement #calmyourself
Stress Annihilator MRR Sales Funnel with Master Resell Rights
Discover How You Can Passively Annihilate Your Stress And Decrease Your Anxiety Using These Powerful Relief Solutions!
Stress Is The Number One Cause of Medical Problems In The United States Today. Anxiety Just Adds To Those Problems. But You Don't Have To Suffer Anymore! This Is The Answer You Need!
With this Stress Relief course, you will learn…
An approach to combat stress passively
How to recognize and deal with panic attacks
The science behind stress and anxiety
Natural and easy fixes for stress and worry
Proven solutions for decreasing stress
Using visualizations to overcome stress
Living in the world today has become increasingly overwhelming – there's no secret there.
Stress and anxiety can appear to take control over our lives and as a result, render us helpless and trapped.
It's far too easy to get caught up amongst all of the drama in life and let those stressors determine just how we live.
Tasks, jobs and other things can pile up
We become far too overwhelmed, don't know where to start
It feels like the world is crumbling around us.
Sure, you've heard a ton of people say that…
Believe me when I say that I know this all too well.
I've personally dealt with a debilitating anxiety disorder that was agitated and brought on by the excessive stress in my life.
This "illness" impacted me in so many ways for years, and as a result, I found myself feeling largely ill-equipped to cope with even the smallest issues that came upon me.
That was, until I figured out how I could manage my stress and anxiety effectively.
No hocus pocus or magic nonsense.
It was an ongoing struggle for me, but the first initial step was learning how to deal with stressful situations that could trigger my anxiety and panic.
I had to spend way too much time and money on doctors and therapists to acquire those "tools" that enabled me to live a truly fulfilling life.
Unfortunately, This Can Affect Anyone…
Every person has and deals with stress in some way or another.  It's just a fact of life.
How we react to that stress can make all the difference in so many ways.  It can literally make or break you when it comes to mental and emotional well-being.
Researchers have proven through studies that stress and anxiety both contribute to at least 80% of all illnesses that humans suffer from today.  Over 30 million people are negatively affected by stress related disorders, but the reality is that they don't have to be.
There are literally ways you can make stress vanish or even work to your benefit rather than to your disadvantage.
Have you ever wondered how you can possibly manage the stress you're feeling?
I've taken my years of expertise and knowledge with dealing with this topic, consulting with tons of…
Doctors
Psychologists
Educators
Therapists
People just like you and I
All to discover what works all across the board.
I compiled all of this into one massive comprehensive e-book course that you can utilize in your life, regardless of who you are, where you are, or what you're dealing with.
With this, you'll receive countless tools and methods that will make your life easier and allow you to escape the daily stress oriented problems that plague you.
Today, there are millions and millions of people all around the world that suffer from stress.  This can lead to anxiety, and then to further health problems that can impede your quality of life.
Having said that, there's absolutely no reason why you should have to suffer from stress anymore.
I'm literally handing you the cure…
Introducing:
Stress Annihilator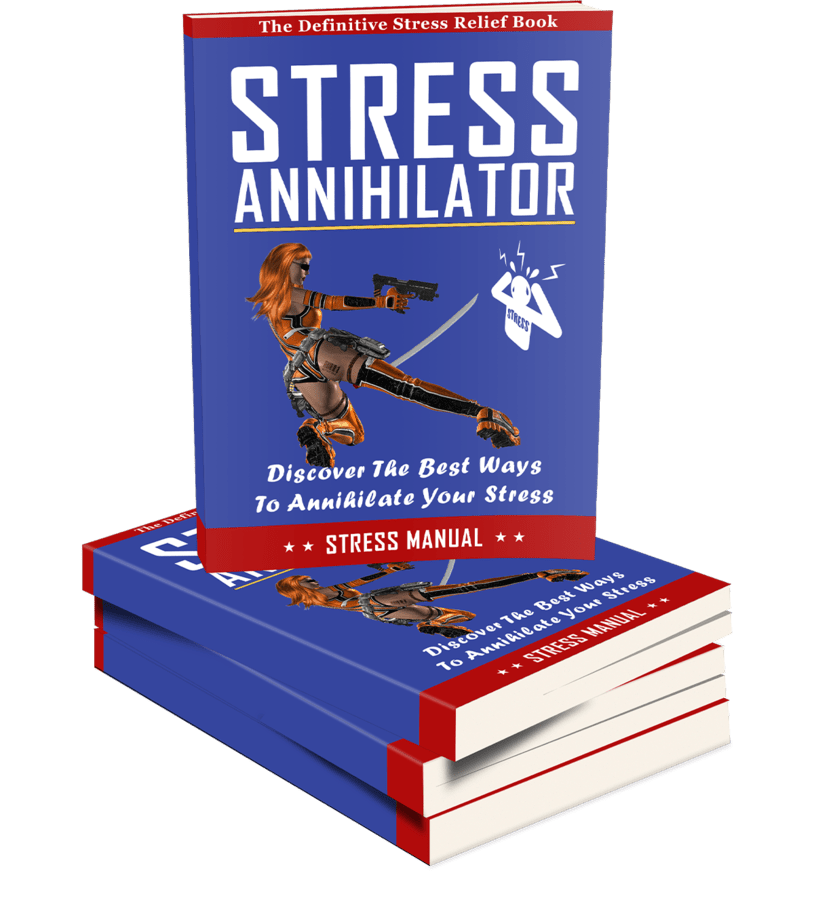 Training Guide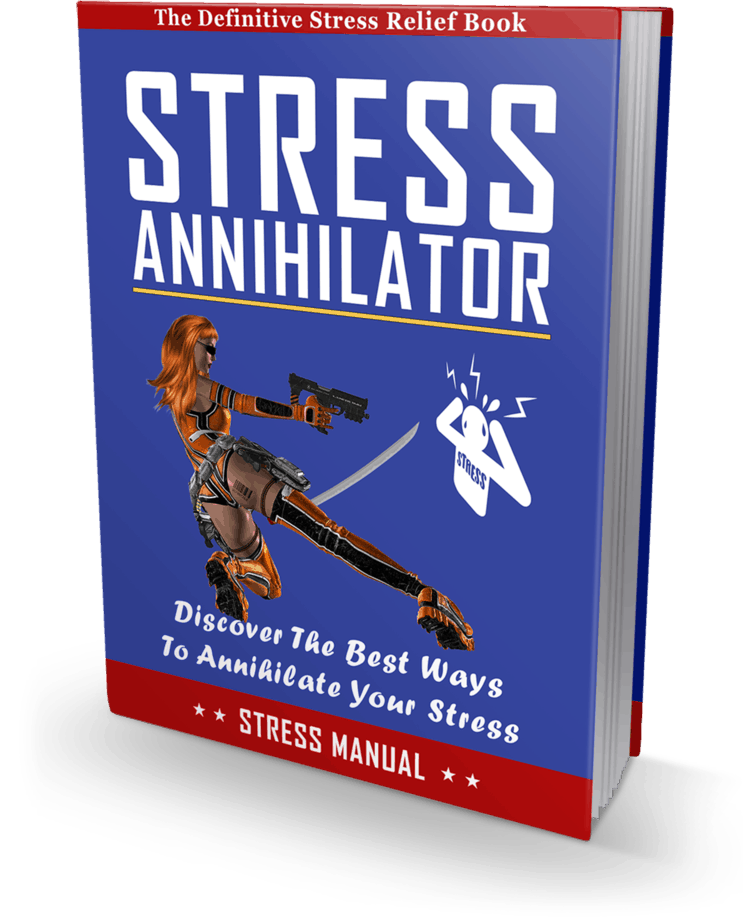 This super detailed stress management and anxiety relief e-book is 100% geared for ANYBODY and EVERYBODY. It's set up to be easily digestable and fully thorough through and through. The systems revealed is variable in terms of being adaptable to any person, no matter who they are.
You will learn exact how to adjust your perspective, combat stress, eliminating stressors, and give your life a better purpose.
Table of Contents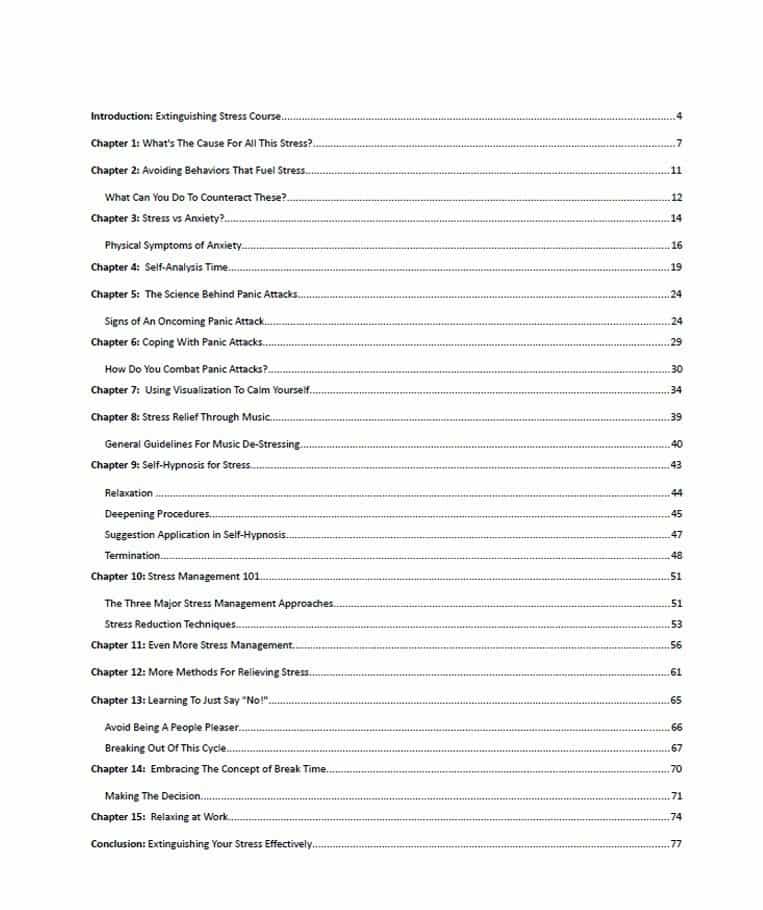 Have An Inside Look At The Guide

This is just a brief summary of all of the chapters and sections that are laid out in this stress relief course:
Chapter I: What's The Cause For All This Stress?
Chapter II: Avoiding Behaviors That Fuel Stress
Chapter III: Stress vs Anxiety?
3A: Physical Symptoms of Anxiety
Chapter IV: Self-Analysis Time
Chapter V: The Science Behind Panic Attacks
Chapter VI: Coping with Panic Attacks
Chapter VII: Using Visualization To Calm Yourself
Chapter VIII: Stress Relief Through Music
Chapter IX: Self-Hypnosis for Stress
Chapter X: Stress Management 101
Chapter XI: Even More Stress Management
Chapter XII: More Methods For Relieving Stress
Chapter XIII: Learning To Just Say "No!"
13A: Avoid Being A People Pleaser
13B: Breaking Out Of This Cycle
Chapter XIV: Embracing The Concept of Break Time
Chapter XV: Relaxing at Work
But hold on a minute, that's not it.
IF YOU TAKE ACTION RIGHT NOW… You will receive 4 bonuses that will help you even further:
BONUSES!
Bonus 1: Cheat Sheet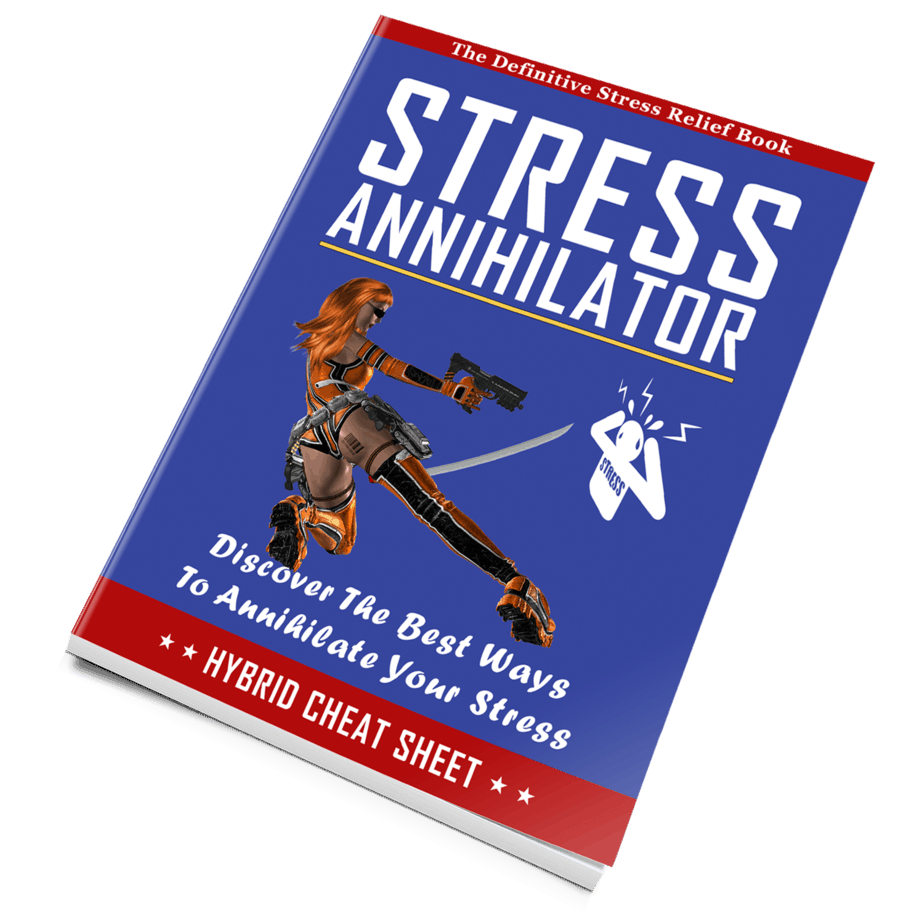 This cheat sheet is particularly useful for this course because it contains multiple pages of check lists that you can print out and use to easily take action for every section of the main course.
It will categorize and break down every part of this course, so that you can easily follow along without having to dig through the guide again. This assists you in keeping track of your progress and will help you to implement the strategies far better.
Bonus 2: Mind Map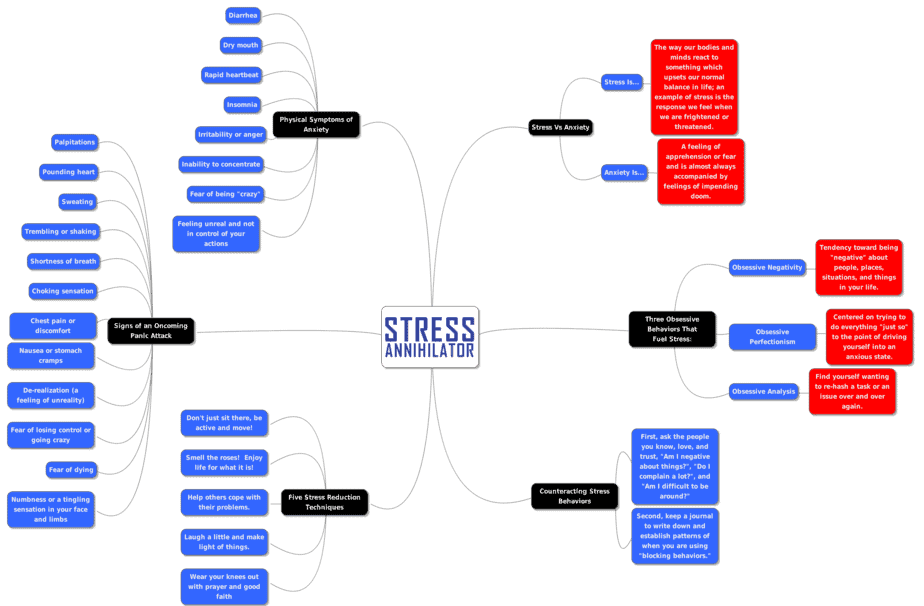 This is a new feature called the "mind map" that essentially blueprints the complete whole course. It presents you with an interactive visual summary of this entire stress relief course so that you'll be able to dive into each section to benefit the most.
You can also print it out to study a hard copy of the mind map. You'll receive multiple file formats as well so that you can adapt it to your most preferred style of usage.
Bonus 3: Resources Report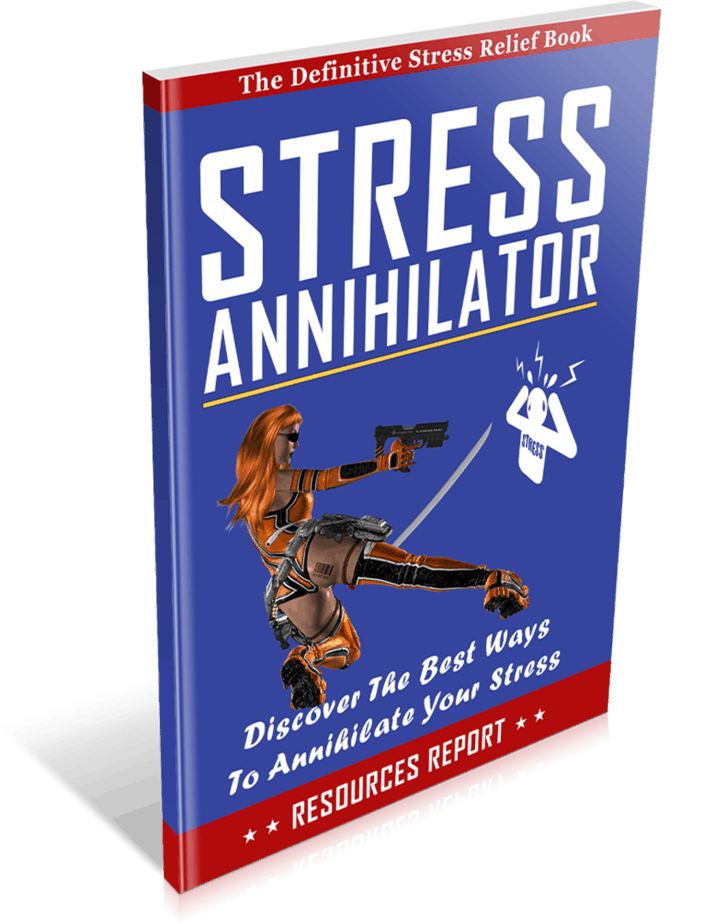 Not surprisingly, there's a ton of tools, resources and knowledge exposed inside the "Stress Annihilator" course. With the resources report, you receive all of the resources, websites, and everything presented in the course, in the most organized manner.
This means you'll be able to navigate out to the various websites and resources and keep track of what you have and what you need to do. Not only that – this bonus perfectly accompanies the rest of the bonuses and main course.
Bonus 4: Do's And Do Not's Chart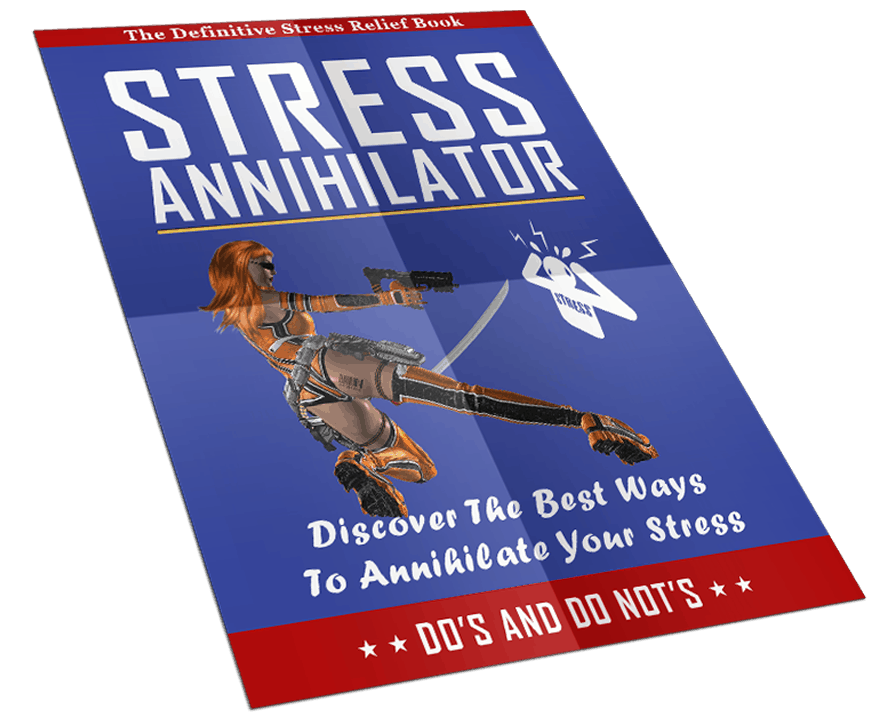 Because of the vast amount of knowledge and detail outlined in the main guide, you may start to feel overwhelmed trying to keep track of it all. That's just where the nifty Do's and Do Not's chart comes in to save the day (and your time).
You receive a table (chart) that displays just about everything you need to know about what you SHOULD and SHOULD NOT do when it comes decreasing your stress with this system. If you have any doubt or questions, just refer to this chart.
What's even better is that I'm giving you insight from various people, myself included, who have actually suffered from anxiety disorders and an excess of stress in their own lives. These are people that have learned how they can deal with stress effectively and now I've compiled all of this into a PROVEN e-book course so that anybody, even YOU, can benefit from it.
has been added to your cart!
have been added to your cart!
Now You Can Get Instant Access To 10 Fresh, Comprehensive, Step-By-Step Video Tutorials For This Stress Relief Course…
What I'm about to say shouldn't come as a surprise…
There's A TON of material and information provided in this entire course.
It can be daunting to retain all of the knowledge and benefit from it, due to the pace of everything.
It may also take a decent bit of time to work your way through reading the entire guide, and then putting the system and strategies detailed into action.
Perhaps you feel that you don't have the time to be sitting down, picking through pages of materials, and so on.
Maybe you'd like to SEE the information by having it presented to you and then reviewing it THAT way.
Better yet, you'll be able to learn in a visual and audible way everything that's laid out in this stress relief manual.
That's why I have especially great news for you…
I've recorded 10 exclusive, comprehensive video tutorials that will go over the methods, the tools, the mindset and the entire system for not only extinguishing your stress and anxiety but also giving you the life you deserve to live..
Here's just a summary of the videos in this upgraded package:
Introducing:
Stress Annihilator Advanced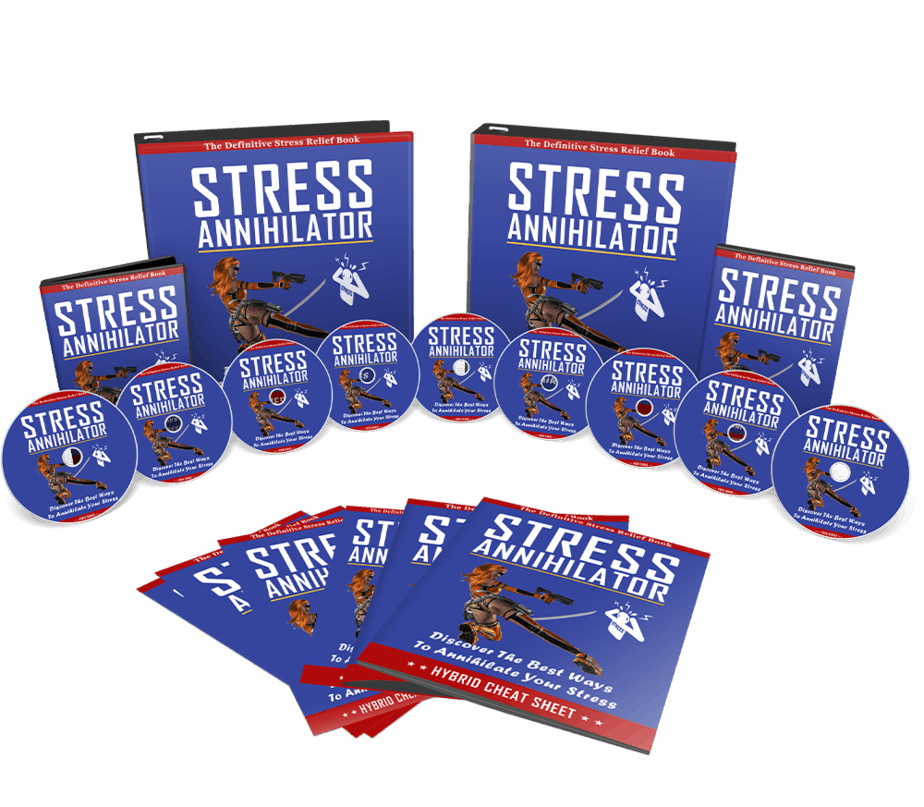 Stress Annihilator Video Series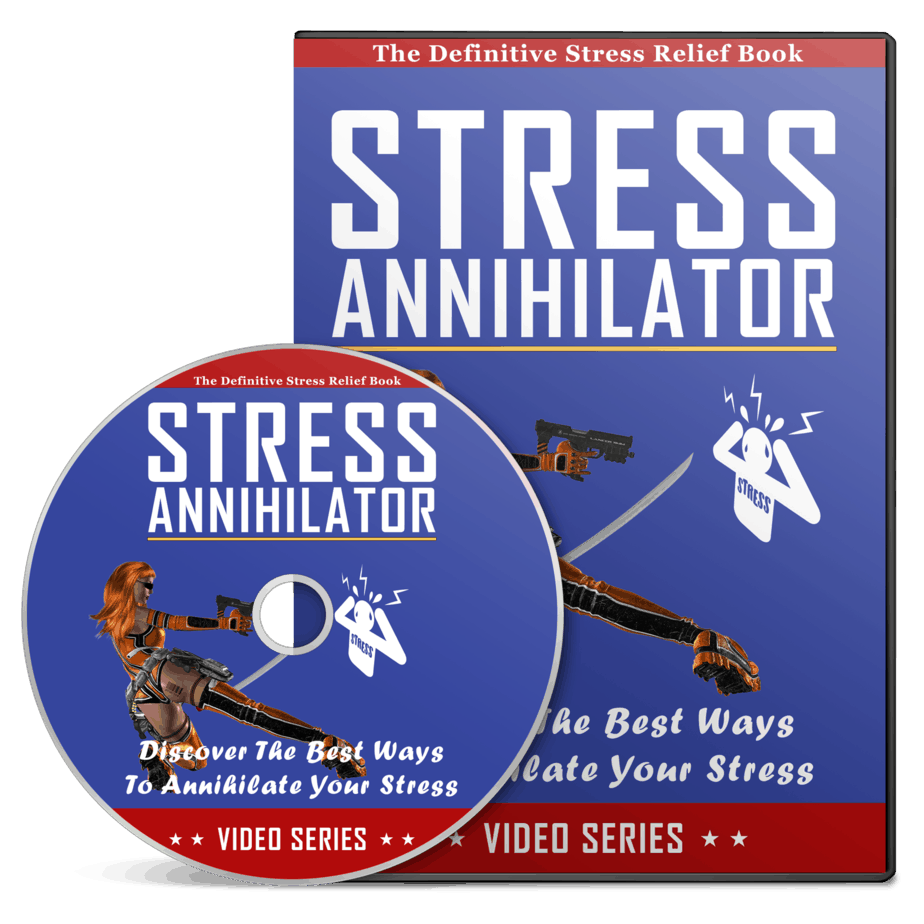 Now you can kick start your knowledge on extinguishing stress and eliminating your anxiety issues, because this 10 part step-by-step video training series will cover everything inside of the e-book guide AND more.
Each major section of the guide is broken down into one separate video, allowing you to digest the contents section by section without becoming overwhelmed.
List of Videos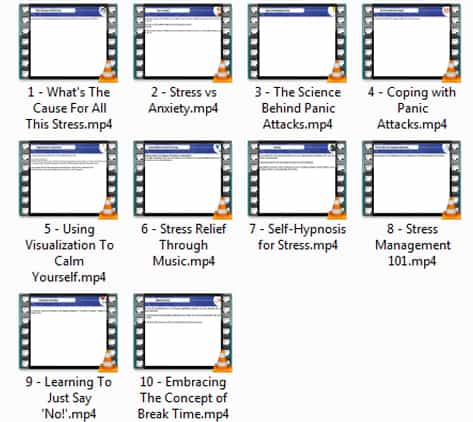 As before, here's the breakdown of all of the videos you'll get in this training course upgrade package:
Video I: What's the Cause for Stress? How Can I Avoid Fueling It?
Video II: Stress Vs Anxiety – The Inside Scoop
Video III: The Science Behind Panic Attacks
Video IV: Coping With Panic Attacks
Video V: Using Visualization to Calm Yourself
Video VI: Stress Relief Through Music
Video VII: Self-Hypnosis For Stress Relief
Video VIII: Stress Management 101
Video IX: Learning To Just Say "NO!"
Video X: Embracing The Concept of Break Time & Relaxation
All of the hard work, effort, and strategies that can transform your life into what you deserve and massively decrease your stress & anxiety have been fully laid out and done for you. You just need to get your hands on this package and apply these PROVEN tactics to make certain that you NEVER have to let stress crumble your life or hold you back from living your days to the fullest.
has been added to your cart!
have been added to your cart!
Here's a Sample Video So That You Know What To Expect From These Videos
Package Details:
Module 1 – Ebook
Module 2 – Hybrid Cheat Sheet
Module 3 – Do's And Do Not's Table
Module 4 – Resources Report
Module 5 – Mindmap
Module 6 – Sales Page
Module 7 – Email Series
Module 8 – Sales Video
Module 9 – Hybrid Thank You Page
Module 10 – Support System Legal Pages
Advance Video Course:
Module 1 – Video Series
Module 2 – Upsell Sales Page
Module 3 – MP3 Audios
Module 4 – Graphics Package
Module 5 – Sales Video
Module 6 – Support Legal Pages
Module 7 – Resell Rights Swipes
Total File Download Size:
259 Megabytes (MB)
Master Resell Rights License:
1. You CANNOT put your name or pen name on the product as the creator.
2. You CANNOT edit the contents of the product in any way
3. You CANNOT change the title and sub-title of the product.
4. You can sell the product (E-Book) in PDF format. The recommended selling price is $7.00 to $47.00.
5. You are granted the master resell rights, resell rights or to resell with personal use rights. Nothing else.
6. You CANNOT offer private label rights to this product. You are granted only the Master Resell Rights.
7. You can add the product into a membership site (paid
only).
8. You can add the product into your product bundle or package and sell for a higher face value.
9. You can offer the Basic Resell Rights to the PDF E-Book. The recommended selling price is $47.00 –
$67.00.
10. You can produce audio and/or video content from the materials found in this product.
11. You CANNOT give the product away for FREE, under any circumstances or situations at all. Must be SOLD.
12. You CAN offer the product as a bonus to another product you are selling. Or as a bonus when people purchase through your affiliate link.
13. You CANNOT sell the product on auction sites such as eBay.com.
14. You CANNOT use sell product in a dime sale event, under any circumstances or situations at all.
15. You CANNOT sell this product as a WSO, under any circumstances or situations at all.
has been added to your cart!
have been added to your cart!
Share this and get 20% off!
Related Products That May Interest You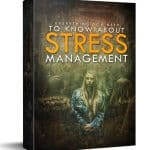 Stress Management Guide MRR Lead Magnet - Discover Everything You Need To Know About Stress Management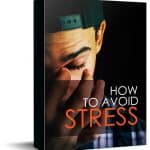 How To Avoid Stress MRR List Building Kit - Stress is something that nobody can avoid forever. Stressful situations will always come up when you least expect them and they…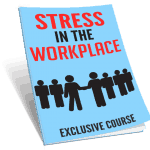 The Stress In The Workplace PLR lead magnet is a fully done-for-you content shortcut and lead generation solution ready to utilize and save you time. All based around premium materials.
---
TAG : sales funnel stress annihilator videos, stress annihilator ebook master resell rights, stress annihilator mrr, stress annihilator mrr videos, stress annihilator sales funnel with master resell rights, stress annihilator videos master resell rights, stress annihilator with master resale rights
CATEGORY : Complete Sales Funnels, Lead Magnets, Master Resell Rights Products, Master Resell Rights Sales Funnels, MRR Audios, MRR eBooks, MRR Lead Magnets, MRR Videos - Master Resell Rights Videos, Products with Sales Pages, Resell Rights Audios, Resell Rights Autoresponder Series, Resell Rights Ebooks, Resell Rights Lead Magnets, Resell Rights Products, Resell Rights Sales Funnels, Resell Rights Videos, Self Help Ebooks MRR, Self Help MRR Videos