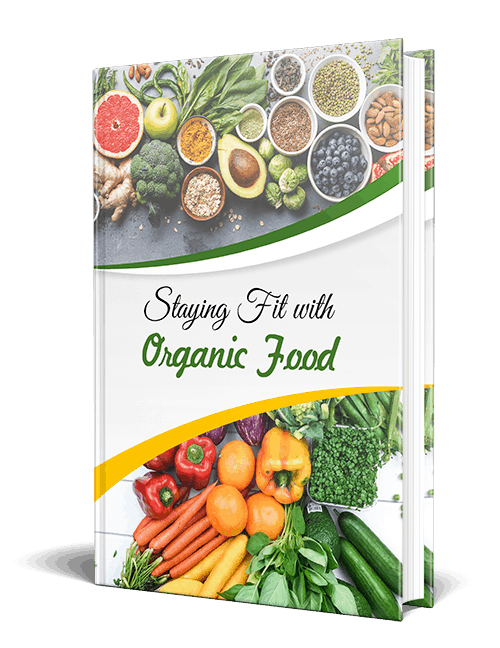 Staying Fit with Organic Food PLR eBook Resell PLR
in
Fitness PLR , Food PLR , Food PLR Ebooks , Health PLR , Health PLR eBooks , Healthy Eating PLR Ebooks , Master Resell Rights Products , MRR eBooks , MRR Lead Magnets , Natural Health PLR eBooks , PLR eBooks , PLR Lead Magnets , Private Label Rights Products , Resell PLR eBooks , Resell PLR Products , Resell Rights Ebooks , Resell Rights Lead Magnets , Resell Rights Products
Choose Your Desired Option(s)
has been added to your cart!
have been added to your cart!
#stayingfit #foods #organicfood #organicfoodcooking #essentialfoods #rawfood #buyinginbulk #localfarmers buyingorganicfood #thingstoavoid #growyourownfood #organicfoodsbasics #cookfromscratch
Staying Fit with Organic Food PLR eBook Resell PLR
How would you like to own your own PLR info-product where you can sell the product with Private Label Rights and earn top profits? Yes! You Heard Right…
On this page, you'll discover a evergreen and highly in-demand Organic Food PLR eBook where you can grab a reseller license to sell the ebook with PLR rights; this means you'll be helping others to find PLR ebooks they can resell as their own!
And we're not going to charge you a high price for this PLR Organic Food Resell PLR eBook, we want to empower you and your business to sell PLR to your own Organic Food PLR ebooks so that you can earn good profits from selling PLR rights while helping YOUR audience.
But you're not just limited to selling PLR, you can so much more with the PLR content, just read the reseller PLR license at the bottom of this page to see exactly what you can and cannot do with it.
The Reseller PLR license is very flexible, you can even give it away for free! Just not with PLR rights.
Introducing…
Staying Fit with Organic Food PLR eBook Resell PLR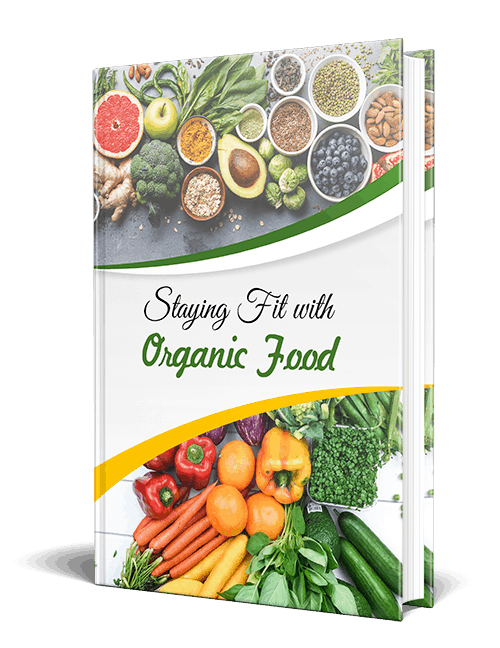 A 5200 Word Organic Food Ebook with Reseller Private Label Rights so you can resell it with a PLR license!
Here's a Screenshot inside the Organic Food PLR book:

Table of Contents for the Organic Food PLR Ebook:
Foreword
Chapter 1: Basics of Organic Foods
Chapter 2: Why Organic Food is Essential?
Chapter 3: How to Know If You Are Getting Organic Food?
Chapter 4: Why is it Good to Buy Foods in Raw Form?
Chapter 5: Cook From Scratch
Chapter 6: Saving Money by Buying In Bulk
Chapter 7: Buy In Season
Chapter 8: Preferring Local Farmers for Buying Organic Food
Chapter 9: Grow Your Own Food
Chapter 10: The Things to Avoid
Here's a Sample of the Organic Food Content inside the eBook:
Organic foods are extremely popular because of their offered health benefits. Unfortunately, not all are aware of this as some are used to eating conventional foods. Others don't like to eat organic foods because of its cost. But, what they don't know is that these foods can offer them more health benefits, which can help them fight diseases and other health risks that may cause death.
In this book, you will know everything about organic foods and why you should consider this kinds of foods in your daily meal. These foods may be quite expensive, but there are ways on how you can save money from buying such foods. This book will show you how to buy organic foods, how to grow your own, and what benefits you could get from these foods.
Chapter 01 – Basics of Organic Food
Organic foods have become very popular. However, knowing the maze of organic food benefits, labels as well claims can be confusing. In fact, there are many people who asked if organic foods are really healthier or not. But, why you should consider organic foods? Are they beneficial to your health? Well, whatever your questions are, it is important to know about organic foods.
Organic foods, as its name implies, are produced through organic farming. Nowadays, many countries promote organic farming as more and more people are seeking for organic foods that would provide them long-term health benefits.
Healthy eating can offer you healthier life. But, for you to achieve this, you should eat more vegetables, fruits, good fats, and whole grains. However, some have questions about the safety, sustainability and nutrition of organic foods. So, what does organic means?
1.1 Organic Foods Defined
Organic refers to the process on how products are produced and grown. Particular requirements should be maintained and met so that products will be labeled as organic. The organic crops should be grown in safe soil. They should have no modifications and should remain separate from the conventional products. When it comes to producing organic foods, farmers are forbidden to use bioengineered genes or GMOs, synthetic pesticides, sewage fertilizers, and petroleum-based fertilizers. In terms of organic livestock, this should have access to outdoors and must be given organic feed. They will not be given growth hormones, antibiotics or any by-products.
What are GMOs or Genetically Modified Organisms?
GMOs or GE foods are animals or plants in which their DNA has been changed. Such products have undergone tests to know their effects on the environment and humans. In several countries, organic products don't intentionally contain GMOs.
1.2 The Perks of Organic Foods
Organic foods offer a wide range of benefits. Several studies show that the organic foods have more beneficial nutrients than the conventionally grown foods. Moreover, people who have allergies to preservatives, chemicals or foods often seek for their symptoms reduced when they only eat organic foods. Aside from that, the best thing about organic foods is that they contain lesser pesticides. These pesticides are chemicals including
herbicides, insecticides, and fungicides. Such chemicals are used in the conventional agriculture and the residues remain in or on the food you eat.
1.3 Understanding the Organic Food Labels
Once you have considered organic foods, there are several terms that you should understand in order for you to make the most of these foods. When shopping around, keep in mind that natural foods are not equivalent to organic foods. Natural foods don't have any production standards that must be met.
Organic foods, on the other hand, have certification that they have met the set of production standards. Such standards may vary from one country to another. For instance, in US, organic foods have USDA Organic label. This indicates that the food is hundred percent organic. There are also other labels offered on the organic foods in other countries like Canada and Australia. So, depending on your residency, make sure that you know the organic food labels for you to ensure that you are getting the right foods.
Note: The above content is just a snippet of the ebook.
Finding ebooks to that you can sell with a PLR license online is very rare, most of them are junk outdated or don't even make sense.
Don't wait any longer, grab your reseller PLR license to this high in-demand evergreen PLR Organic Food eBook and start using it to build your list or resell with private label rights for big profits!
has been added to your cart!
have been added to your cart!
Package Details:
Download File Size: 105 Megabytes (MB)
eBook Format: Word Doc, Open Office Doc, Text Doc and PDF formats.
PLR eBook Graphics: Includes a Flat and 3D eCover with PSD files.
Total Word Count: 5 200+ Words
PLR License Terms
PLR Reseller License Terms and Conditions:
[YES] Can be sold
[YES] Can be used for personal use
[YES] Can be packaged with other products
[YES] Can modify/change the sales letter
[YES] Can modify/change the main product
[YES] Can modify/change the graphics and ecover
[YES] Can be added into paid membership websites
[YES] Can put your name on the sales letter
[YES] Can be offered as a bonus
[YES] Can be used to build a list
[YES] Can print/publish offline
[YES] Can be given away for free
[YES] Can convey and sell Personal Use Rights
[YES] Can be added to free membership websites
[YES] Can convey and sell Resale Rights
[YES] Can convey and sell Master Resale Rights
[YES] Can convey and sell Private Label Rights
Note:
You may not sell this product or the any of its rights if you ask for a refund. Your license will become null and void.
You must keep this license to verify yourself as an official licensee. You must be able to show the license on demand.
You may not market the product in any immoral, illegal or unethical way (Spam).
You are responsible for your own hosting, download locations, payment processor and customer service to your customers.
Any violation of this license will be subject to revoking this agreement and potential legal action may ensue.
Share this and get 20% off!
Related Products That May Interest You