Plant Based Paleo Premium PLR Package - High quality plant-based paleo diet PLR product including ebook, report, articles and lots more. Over 20 000 words of done-for-you plant based paleo PLR content ready to be used to grow your business and educate your audience. This plant based paleo diet PLR Pack includes fast-action bonuses for the first 50 buyers only.
#plantbaseddiet #plantbasedpaleodiet #paleodietbenefits #veganspaleodiet #plantbaseddiet#paleodietplr #paleodiet #plrcontent #paleo #dietcontent #plantdiet #vegan #vegetarian #rawdiet #dfyplr #plrarticles
Plant Based Paleo Premium PLR Package – Featuring Over 20 000 Words of Done-For-You Evergreen Health and Fitness Content.
Attention: Health, Fitness and Wellness Entrepreneurs
Done for You Premium Diet/Fitness PLR Product on a
EVERGREEN Topic:
Plant Based Paleo!
Dear online business owner, When it comes to top Diet and Fitness searches, the Plant Based Paleo Diet is one of the most searched-for topics online.
It's safe to say that Plant Based Paleo Diets have spawned an entire industry of blogs, health/fitness courses, and products.
This is where my premium done for you Plant Based Paleo PLR Package comes in. Its all about teaching your customers Plant Based Paleo and how to get your weight loss efforts and eating back on track for good!
Everything is done for you – from the main Plant Based Paleo PLR info product to your social media updates – its simply up to you to add your branding and firmly establish yourself in this lucrative health and fitness niche.
Introducing The…
Plant Based Paleo Premium PLR Package
Featuring Over 20 000 Words of High Quality Plant Based Paleo Content Ready To Be Used In Your Business!
This high quality Plant Based Paleo PLR package covers the hugely popular health and fitness niche. Health and Fitness is evergreen and will always be. This Plant-Based Paleo Diet PLR content package is well-written by an experienced copywriter and comes with full private label rights so you can edit it, put your name on it, put your brand on it and sell it and use it to build your list of raving fans.
has been added to your cart!
have been added to your cart!
Here's everything you'll get in the Plant Based Paleo MEGA PLR Package…
Main eBook: "Plant Based Paleo – The Plant-Based Paleo Diet Guide"
(3894 words, 20 pages, 8 images)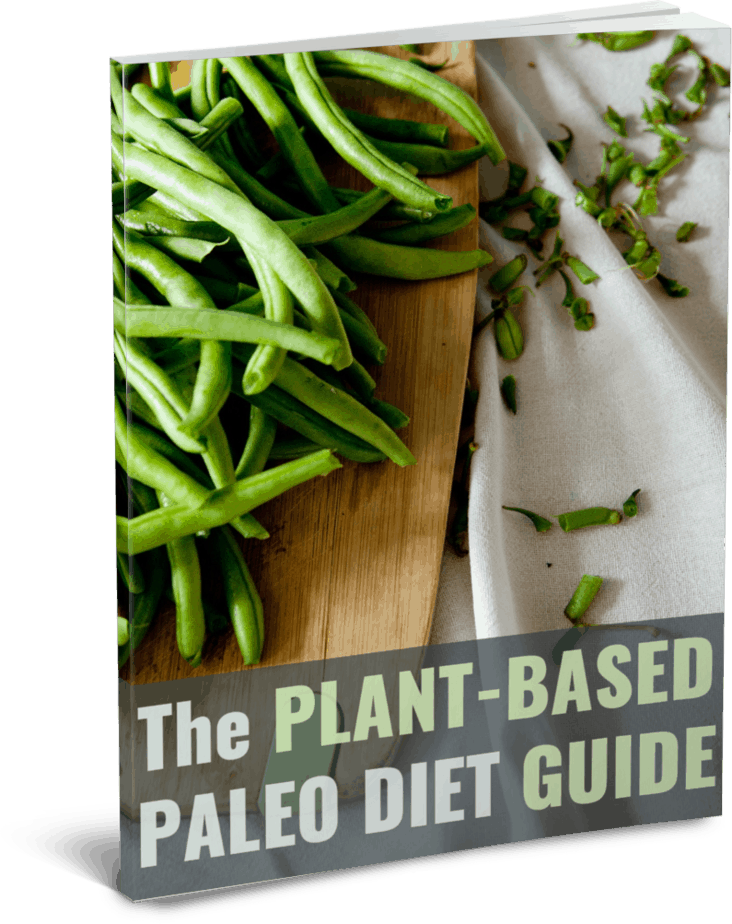 A look inside the Plant Based Paleo Premium PLR eBook: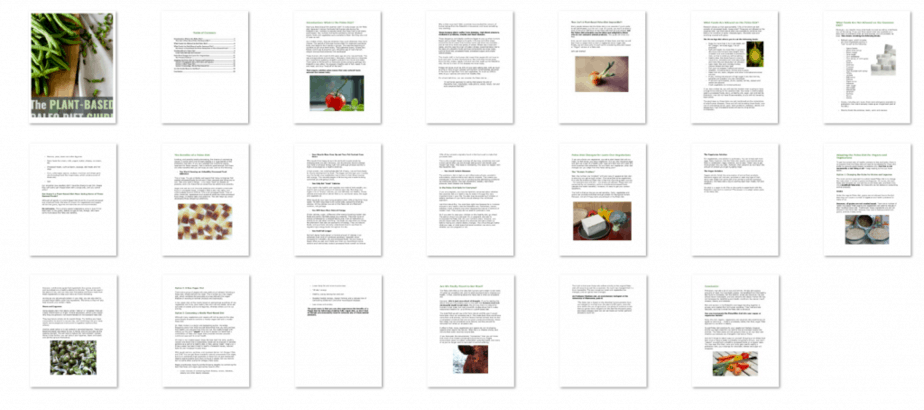 Table of Contents for the Plant Based Paleo PLR Ebook:
Introduction: What is the Paleo Diet?……………………………………….. 3
Then Isn't A Plant-Based Paleo Diet Impossible?!…………………………….. 5
What Foods Are Allowed on the Paleo Diet?……………………………… 6
What Foods Are Not Allowed on the Caveman Diet?…………………. 7
But Doesn't a Plant-Based Diet Mean Eating Some of These Banned Foods?……………………………………………………………………………………………………….. 8
The Benefits of a Paleo Diet………………………………………………………. 9
Is the Paleo Diet Safe for Everyone?…………………………………………………. 11
Paleo Diet Changes for Lacto-Ovo Vegetarians………………………. 12
The "Protein Problem"………………………………………………………………………… 12
Adapting the Paleo Diet for Vegans and Vegetarians…………….. 14
Option 1: Changing the Rules for Grains and Legumes…………………… 14
Option 2: A Raw Vegan Diet………………………………………………………………… 16
Option 3: Consuming a Mostly Plant-Based Diet……………………………… 16
Are We Really Meant to Eat Meat?…………………………………………… 18
Conclusion……………………………………………………………………………….. 20
Sample Content for the Plant Based Paleo Premium PLR Ebook:
Have you heard about the caveman diet? It is also known as the Paleo diet, because it mimics the foods that humans ate during the Paleolithic era. Contrary to popular belief, the Paleo Diet is not totally plant based. Yes, humans during this prehistory did eat whatever plants, fruits and vegetables were available to them. But they ate a lot of meat as well.
As a matter of fact, they ate whatever they could whenever they had a chance. This period of time saw humans learn to make and use stone tools, and begin to form bands or groups. This was the beginning of societies as we know them today. They gathered plants, hunted and fished, and it was during this very influential age of man that art, religion and spiritual practices first developed.
These humans who lived 15,000 years ago ate only natural foods. This was pre-agriculture and pre-dairy. Obviously, there were no industries and corporations spewing unhealthy pollution into the air and water. There were no McDonald's or Starbucks stores pumping garbage into Paleolithic man either. He enjoyed a healthy diet of fish, seeds, fruits and meat, and truly "lived off of the land".
That simple nutrition plan means that only natural foods entered the human body.
Why is that important? Well, scientists have studied the remains of human beings from the Paleolithic time period, and found something very startling.
These humans didn't suffer from diabetes, high blood pressure, cholesterol problems, obesity and heart disease.
Those dangerous and deadly conditions began to pop up when humans began eating wheat. Massive droughts in Europe and other areas around the world meant that humans had to eat what was available … and at that time, there was plenty of wheat. Wheat was mixed with water, and this was the origin of today's bread. Experimentation led to the basis of unhealthy foods and food components we know today, such as trans fats, processed foods, processed sugars and simple carbohydrates.
This drastic shift in the human diet meant that people did not have to hunt and roam for their food anymore. But since they turned away from the fish, meats, seeds, fruit and nuts that made up the Paleolithic diet, this led to many of the diseases we know today.
Protein will be as much as 30% of your daily eating plan, with as much as 45% or 50% of your calories coming from carbohydrates delivered in the form of high fiber fruits and vegetables. As much as 25% to 45% of your calories will come from healthy fats.
Note: The above content is just a snippet of the ebook.
has been added to your cart!
have been added to your cart!
Plant Based Paleo Switches Checklists :
(217 words, 1 pages) 


A look inside the Plant Based Paleo Premium PLR Checklist


Plant Based Paleo PLR Editable Ecovers:


Paleo Meal Planning Worksheet
(76 words, 4 pages) 

A look inside the Paleo Meal Planning Premium PLR Worksheet

100 Content Ideas
Paleo Diet Content Ideas

Vegetarian Living Content Ideas

has been added to your cart!
have been added to your cart!
Social Media Posts and Images:
5 Shareable Social Media Graphics (PLR)

11 Social Media Posts with hashtags (for sharing on Twitter or Facebook)

10 Royalty Free Images