Make first $100 on the Web PLR eBook Resell PLR - A Make first $100 on the Web PLR eBook consisting of 5k words where you can sell it with PLR!
#affiliate #affiliatetips #affiliatetools #affiliateideas #affiliatemarketing #affiliatemarketingtips
#affiliatemarketingideas #makemoneyonline #affiliateproduct #clickbankproduct #affiliatepromotions
Make first $100 on the Web PLR eBook Resell PLR
How would you like to own your own PLR info-product where you can sell the product with Private Label Rights and earn top profits? Yes! You Heard Right…
On this page, you'll discover a evergreen and highly in-demand Make Money Online PLR eBook where you can grab a reseller license to sell the ebook with PLR rights; this means you'll be helping others to find PLR ebooks they can resell as their own!
And we're not going to charge you a high price for this PLR Make Money Online Resell PLR eBook, we want to empower you and your business to sell PLR to your own Make Money Online PLR ebooks so that you can earn good profits from selling PLR rights while helping YOUR audience.
But you're not just limited to selling PLR, you can so much more with the PLR content, just read the reseller PLR license at the bottom of this page to see exactly what you can and cannot do with it.
The Reseller PLR license is very flexible, you can even give it away for free! Just not with PLR rights.
Introducing…
Make first $100 on the Web PLR eBook Resell PLR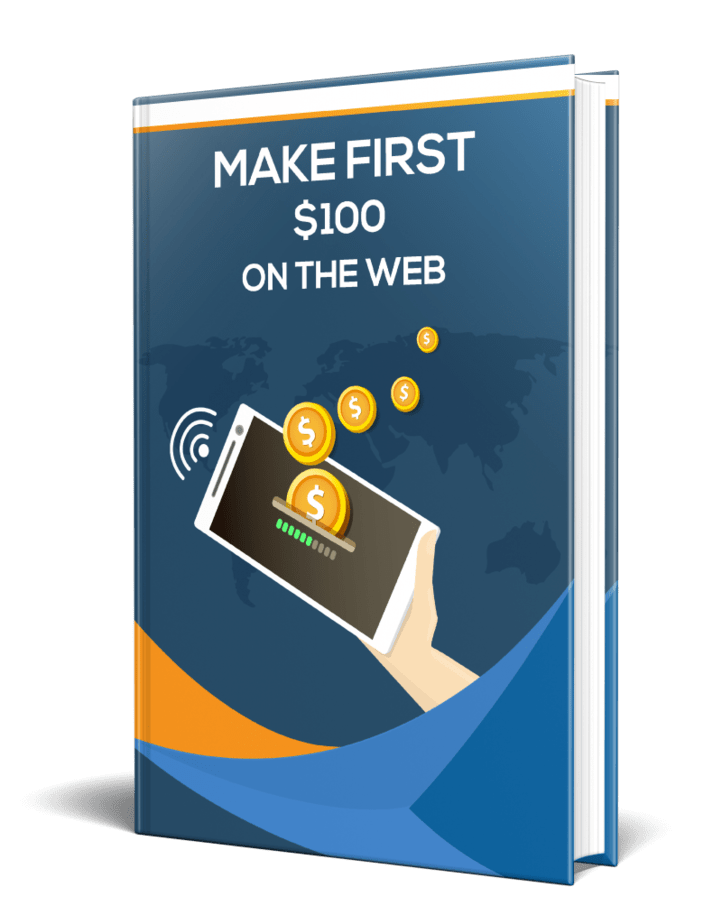 A 5800 Word Make first $100 on the Web Ebook with Reseller Private Label Rights so you can resell it with a PLR license!
Here's a Screenshot inside the Make first $100 on the Web PLR book:

Table of Contents for the Make first $100 on the Web PLR Ebook:
Introduction
Chapter 01 – Getting Started As An Affiliate
Chapter 02 – How To Choose A Clickbank Product To Promote?
Chapter 03 – Your Hoplink
Chapter 04 – How To Market An Affiliate Product Using A Website?
Chapter 05 – How Will People Find Your Site?
Conclusion
Here's a Sample of the Make first $100 on the Web Content inside the eBook:
Making your first $100 online is easy.
Actually that's not quite true – actually earning your first $100 online IS pretty easy…and what I'm going to show you in this book makes it easier.;
What's hard is believing you can do it, and sticking with the method.
Once you've made $100 then replicating the system is easy. You know you can do it, your sub-conscious belief system kicks into place and before you know it, pulling in $100 daily will be a pretty simple matter.
It's that first step that takes some doing.
So much so that I think it's easier to make $1000, $10,000 or $100,000 online that it is to make $100.
Take that first step, jump that first hurdle and you'll never look back.
The best, simplest and easiest way to start is selling other people's products as an affiliate. There's very little risk, the setting up is quite straightforward with a little help (that's what this book is for) and the results usually speak for themselves.
So let's start with the first $100…………
Chapter 01 – Getting Started As An Affiliate
One of the easiest ways to get started in internet marketing is to promote affiliate products. This means you get a commission for each sale of a particular product that comes from your link or referral.  It's definitely the easiest route into making money online.
You don't have to spend time and effort creating and marketing a product of your own, you don't have to deal with customer service and recruiting people to sell for you…all that you have to do is find a product to promote and create a website or link "pre-selling" the product.
Many affiliates choose Clickbank.com to start out with, for a number of reasons. They are incredibly easy to use, the merchants pay generous commissions, and their products sell well.
Clickbank describes themselves as a "leading retailer of digital products"; they do not sell physical products. Everything on their site can be digitally downloaded.
So to explain to you how to get started in affiliate marketing, we are going to use Clickbank as an example, although there are many other reputable affiliate companies as well, such as paydotcom, Commission Junction, Pepperjam, and countless others.
To sign up as an affiliate at clickbank, all you have to do is go to their home page at www.clickbank.com.
At the top of the page, you will see a link that says "sign up", and you click on that link to create your affiliate account.
When you sign up, you need to give Clickbank your physical address, because they will be mailing you a check for your commission. They do not currently have an option to pay via paypal, but they HAVE just introduced a direct to bank account system. This makes things a whole lot easier if you live outside the US.
They will also ask you to choose a nickname. This nickname is how you get your commissions, because you are going to include it in a link called a hoplink. Don't worry it's not madly complicated – this is just a web address that people can click on that includes your nickname so when you make sales, Clickbank knows who to pay.
When You Choose Your Nickname, Choose Wisely
We'll talk more about hoplinks shortly, because they're very important.
They are how you get paid.
Customers will be able to see the nickname in your hoplink, so keep that in mind when choosing it.
Also, once you choose that nickname, you will not be able to change it later.
Here's how Clickbank works: when a publisher creates a digital product that they want to promote, they are going to want as much help selling that product as possible.
The best way for them to enlist an army of salespeople is to pay those salespeople, (referred to as affiliates), a generous commission. Generally they are going to pay most of the sales price to the affiliate. A product that sells for $37, for instance, will probably net the affiliate about $23 per sale.
A usual commission to an affiliate ranges from 50% – 75%
If a merchant pays too low a percentage to their affiliates, the affiliates are most likely not going to feel very inspired to promote the product, and the merchant's sales will suffer.
There is a huge marketplace out there full of products that an affiliate can choose from when they decide what to promote.
From an affiliate's point of view, it makes sense to spend their time and money promoting products that pay them well.
After the merchant creates their product (which is usually an ebook on any subject but could also be a service or software), they submit it to Clickbank for approval.
Clickbank will not accept any products that make false or misleading claims, or which promote illegal activity like spamming. They will also review a product for quality; Clickbank's reputation is on the line with each product on their site, and it does not benefit them to accept a poor quality product that won't sell well.
This is of course great for us as affiliates because we know that all Clickbank products will be of a certain quality.
Note: The above content is just a snippet of the ebook.
Finding ebooks to that you can sell with a PLR license online is very rare, most of them are junk outdated or don't even make sense.
Don't wait any longer, grab your reseller PLR license to this high in-demand evergreen PLR Make Money Online eBook and start using it to build your list or resell with private label rights for big profits!
Package Details:
Download File Size: 23.6 Megabytes (MB)
eBook Format: Word Doc, Open Office Doc, Text Doc and PDF formats.
PLR eBook Graphics: Includes a Flat and 3D eCover with PSD files.
Total Word Count: 5 800+ Words
PLR License Terms
PLR Reseller License Terms and Conditions:
[YES] Can be sold
[YES] Can be used for personal use
[YES] Can be packaged with other products
[YES] Can modify/change the sales letter
[YES] Can modify/change the main product
[YES] Can modify/change the graphics and ecover
[YES] Can be added into paid membership websites
[YES] Can put your name on the sales letter
[YES] Can be offered as a bonus
[YES] Can be used to build a list
[YES] Can print/publish offline
[YES] Can be given away for free
[YES] Can convey and sell Personal Use Rights
[YES] Can be added to free membership websites
[YES] Can convey and sell Resale Rights
[YES] Can convey and sell Master Resale Rights
[YES] Can convey and sell Private Label Rights
Note:
You may not sell this product or the any of its rights if you ask for a refund. Your license will become null and void.
You must keep this license to verify yourself as an official licensee. You must be able to show the license on demand.
You may not market the product in any immoral, illegal or unethical way (Spam).
You are responsible for your own hosting, download locations, payment processor and customer service to your customers.
Any violation of this license will be subject to revoking this agreement and potential legal action may ensue.
has been added to your cart!
have been added to your cart!
Share this and get 20% off!
Related Products That May Interest You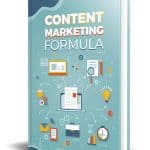 Content Marketing Formula PLR eBook Resell PLR - A Content Marketing PLR eBook consisting of 10k words where you can sell it with PLR!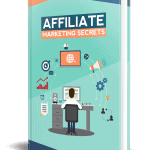 Affiliate Marketing Secrets PLR eBook Resell PLR - A Affiliate Marketing PLR eBook consisting of 8k words where you can sell it with PLR!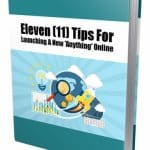 11 Tips For Launching A New Anything Online PLR eBook Resell PLR Learn The Eleven Tips For Launching A New Anything Online! So you're going to launch a new product/…
---
TAG : make first $100 on the web ebook, make first $100 on the web ebook with plr, make first $100 on the web plr, make first $100 on the web plr ebook, make first $100 on the web resell plr, make first $100 on the web resell plr ebook
CATEGORY : Affiliate Marketing, Affiliate Marketing Ebooks MRR, Affiliate Marketing PLR, Affiliate Marketing PLR eBooks, Business Ebooks MRR, Business PLR eBooks, ClickBank PLR, Make Money Online, Make Money Online PLR Ebooks, Make Money PLR, Marketing PLR Ebooks, Master Resell Rights Products, MRR eBooks, Online Business PLR, PLR eBooks, Private Label Rights Products, Resell PLR eBooks, Resell PLR Products, Resell Rights Ebooks, Resell Rights Products, Work At Home PLR