Magazine App Creation PLR Lead Magnet Kit - includes 3000 words magazine app creation report, HTML squeeze page and 5 PLR autoresponder emails (2500 words) that is ready to be used to build your email list and follow-up with your new subscribers.
#magazineplr #appslr #appcreationplr #appcreationguides #magazineapp #appsubscriptions #appmarketing #appmonetization #brandingplr #brandbuilding #appuploadingtips #appstores #appincome #appstartupguides #magazinemarketing #appdevelopment #leadmagnet #autoresponders #emails #plrreport #advertisingplr #appcreationmethods
Magazine App Creation PLR Lead Magnet Kit
How Would You Like To Own Your Own High Converting Magazine App Creation PLR Lead Magnet with Ready-to-go Squeeze Page So You Can Start Building Your List In The Technology PLR Niche?
This Is Your Chance To Grab A Completely Done-For-You Magazine App Creation PLR Lead Magnet That You Can Setup And Start Sending Traffic To In Order To Build Your Biggest Business Asset…Your Email List!
Introducing The…
Magazine App Creation PLR Lead Magnet Kit
A High Quality Lead Magnet With Private Label Rights Consisting of 3028 words that includes a done-for-you HTML Squeeze Page and 5 Ready-to-go Autoresponder Follow-up Emails.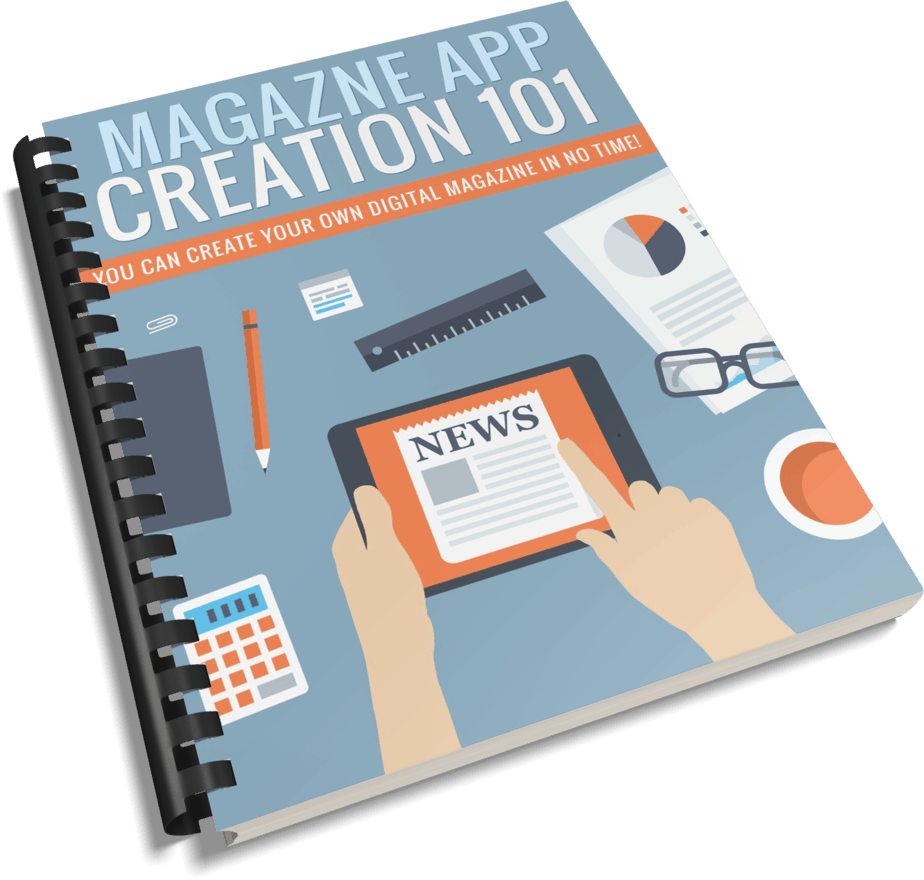 Screenshot Inside the Magazine App Creation PLR Lead Magnet Report: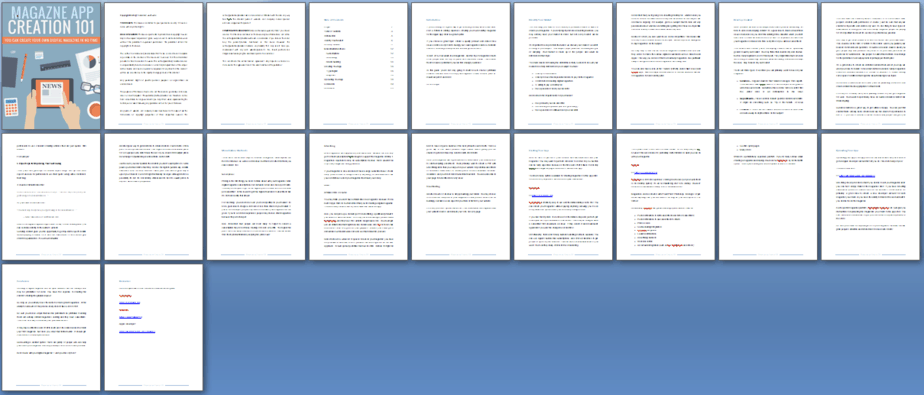 Table of Contents 
Legal………………………………………………………………………………………….. 2
Table of Contents………………………………………………………………………….. 3
Introduction………………………………………………………………………………….. 5
Identify Your Market………………………………………………………………………. 6
Develop Content…………………………………………………………………………… 8
Monetization Methods…………………………………………………………………… 12
Subscriptions…………………………………………………………………………… 12
Advertising……………………………………………………………………………… 13
Brand Building…………………………………………………………………………. 14
Creating Your App……………………………………………………………………….. 15
TypeEngine…………………………………………………………………………….. 15
MagCast………………………………………………………………………………… 16
Uploading Your App……………………………………………………………………… 18
Conclusion…………………………………………………………………………………. 19
Resources…………………………………………………………………………………. 20
Sample Of The Content Inside The Magazine App Creation PLR Lead Magnet:
Introduction
If you're looking for a great way to get recurring monthly income that won't cost a fortune in startup expenses, creating your own monthly magazine for the Apple App Store is a great option.
If you choose a great topic, create a quality product, and deliver new issues on time every month, having your own magazine can be a fantastic source of recurring monthly income that will grow over time.
In fact, 91% of all adults read magazines, and the top 25 magazines reach more people than the top 25 prime time television shows! This means there's massive potential if you can find a hungry audience.
In this guide, you're not only going to learn how to choose profitable markets, but also how to set up your magazine, create content, price for maximum profit, and more.
So let's begin.
Identify Your Market
The first thing you want to do is identify a profitable market in which to create your magazine. If you're trying to promote an existing business, you may already have your market in mind, but not every market will be profitable.
It's important to keep in mind that when we discuss your market, we aren't referring to your subject. Your subject (topic) would be something like golf or camping. Your market is made up of the people who would be interested in that topic.
The main reason for making the distinction is that you need to be sure your market is not only interested in your subject, but also:
Is likely to own a tablet
Is likely to have the disposable income to pay for the magazine
Is interested in reading digital magazines
Is willing to pay a monthly fee
Has a passion or need you can fulfill
And here are the requirements for your market:
Has products you can advertise
Has existing competition (this is a good thing!)
Has a passion or continual need you can fulfill
Remember that you're going for a recurring monthly fee, which means you need to choose a market that not only has an interest in the subject, but one that is ongoing. For example, golf is a subject that its fans are very passionate about, whereas something like getting rid of fleas is a topic that someone is likely to want information about only once.
You'll also be getting a high converting squeeze page that you can use to build your list!
Screenshot of the HTML Squeeze Page Included: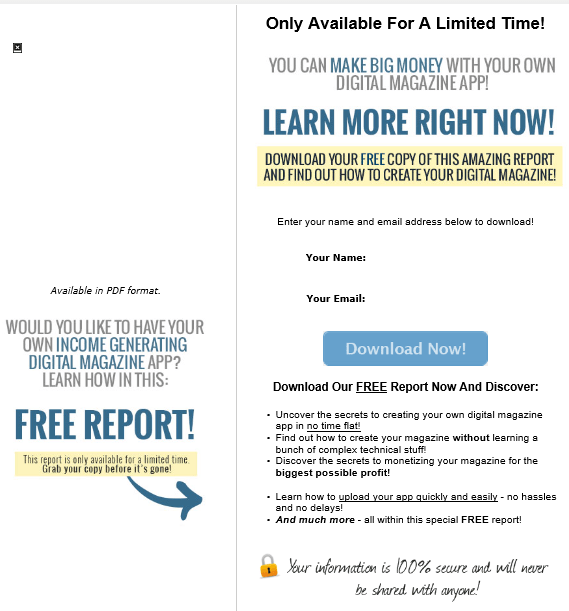 You'll also be getting 5 done-for-you PLR follow-up emails that you can pop into your Autoresponder and start sending to your new subscribers immediately after they join your email list!
Sample of these Magazine App Creation PLR follow-up Autoresponder Messages:
Subject: Your Own Digital Magazine?
Have you ever wanted to create your own digital magazine like the ones you see on the various app stores? Seems like it would be incredibly tricky, doesn't it? You probably think you need a ton of technical knowledge to do it. Fortunately, it's a lot easier than you probably think! If you can create a PDF or create a web page, you can create a digital magazine.
Did you know approximately 91% of adults in the United States read magazines on a regular basis? And as more people obtain tablets, the percentage of those who read digital magazines also increases. Millions of copies of digital magazines are downloaded each and every month.
It's no big surprise, then, that creating a digital magazine can be quite lucrative. Through a combination of monetization methods, many digital magazines are bringing their owners big revenue without a tremendous amount of effort.
One of the big benefits of running a digital magazine is the recurring income. It's not entirely passive, because you do have to create a new issue each month (or bi-monthly, or even quarterly.) However, it is income that can be counted on to keep coming in regularly. As long as you publish each issue on time and create great content people want to read, that income will continue.
This is a sharp contrast to publishing a book. If you publish a book, you might see income for the first month or two, followed by a sharp decline sometime afterward. With magazine publishing, you can be certain you'll receive money for everything you publish once you've established yourself.
Another big benefit of running a magazine is that it allows you to establish yourself as an authority in any niche you want. Publishing a magazine gives you automatic credibility. You can sell yourself as Editor-in-Chief of your magazine, and that will give you a huge boost of credibility in the eyes of your readers. This is great for brand building within a niche, and can not only make you direct money from subscriptions, but also in increased traffic and revenue from your website or blog, as well as potential income from advertisers.
In this series of five lessons, delivered by email on a regular basis, you're going to learn some of the ins and outs of digital magazine publishing.  You'll learn about niche selection, competition, planning and creating content, ways to save money, ways to make more money, and a lot more.
Be sure to watch for these lessons over the coming days. I think you're really going to enjoy this series, and it could be quite profitable for you if you take action on what you're going to learn.
Keep a close eye out for the next lesson coming very soon!
These 5 magazine app creation PLR emails have a total word count of: 2500 words
Don't miss out on this chance to grab YOUR OWN rebrandable Magazine App Creation PLR Lead Magnet that is done-for-you and ready for you to insert your affiliate links to start building your list and earning affiliate commissions.
Grab it now for a very low price of only $4.99!
 Package Details:
– 1 Lead Magnet Report (PDF, DOC),
Report Word Count: 3028 words
– 5 Part Autoresponder Email Messages (TXT)
Autoresponder Email Messages Word Count: 2500 words
– 1 Squeeze Page (HTML)
– File Size: 4MB
PLR License Terms:
PERMISSIONS: What Can You Do With These Materials?
[YES] Can be sold
[YES] Can be used for personal use
[YES] Can be packaged with other products
[YES] Can modify/change the sales letter
[YES] Can modify/change the main product
[YES] Can modify/change the graphics and ecover
[YES] Can be added into paid membership websites
[YES] Can put your name on the sales letter
[YES] Can be offered as a bonus
[YES] Can be used to build a list
[YES] Can print/publish offline
[YES] You Can Rebrand, Rename, Redesign The Product and Create New Graphics to Call It Your Own.
[YES] You Can Add This Product to a Membership Site or Bundled Within a Product Package as a Bonus.
What You CANNOT Do With These Materials?
1 – You CANNOT sell this product as your own PLR or in your PLR store.
2 – You CANNOT submit any of the content provided by Buy Quality PLR to reprint article directories or other websites which accept reprint content even if you have edited or reworded the content.
Why? Because many article directories won't take PLR articles. If everyone started submitting similarly written articles to these directories it wouldn't be fair for the directory owners, their users or our members. Be fair to everyone involved and don't do it, even if you feel you've edited or reworded the article.
3 – You CANNOT sell this product with a PLR, MRR or Resell Rights License.
has been added to your cart!
have been added to your cart!
Share this and get 20% off!
Related Products That May Interest You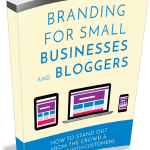 Branding Ads Premium PLR Package - High quality branding PLR product including ebook, cheacklist, emails, articles, checklist emails tweets and social graphics. Over 9000 words of completely done-for-you PLR branding…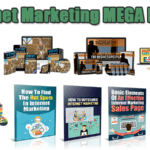 #InternetMarketing #InternetMarketingTips #InternetMarketingForBusiness #InternetMarketingLifestyle #InternetMarketingMastery Internet Marketing Mega Bundle Hey There Today we have something very special for you… Due to popular request, we've taken some of our top-selling and…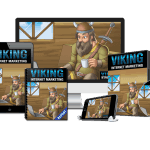 #InternetMarketing #InternetMarketingTips #OnlineMarketing #DigitalMarketing #SocialMediaMarketing Internet Marketing PLR Pack How would you like to grab private label rights to your own Internet Marketing PLR product? Yes you heard right, today…
---
TAG : App Creation Platforms PLR, App Creation PLR, App Development PLR, Apps PLR Guides, IOS PLR, Magazine App Creation PLR, Magazine App Creation PLR Emails, Magazine App Creation PLR Guides, Magazine App Creation PLR Lead Magnet, Magazine App Creation PLR Report, Magazine App Creation PLR Tips, plr digital magazines
CATEGORY : Business, Business Coaching PLR, Business PLR, Content Marketing, Content Marketing PLR, Content Marketing PLR eBooks, Conversions PLR, eCommerce, eCommerce PLR, eCommerce PLR eBooks, Entrepreneur PLR Ebooks, Facebook PLR, Home Business PLR, Home Business PLR Ebooks, Info Product Creation PLR, Instagram PLR Ebooks, Internet Marketing, Internet Marketing PLR, Internet Marketing PLR eBooks, Lead Magnets, Make Money Online, Make Money PLR, Marketing PLR Ebooks, Mobile Marketing PLR, Niche Marketing PLR, Online Business PLR, Online Marketing PLR Ebooks, Pinterest PLR, PLR Autoresponder Series, PLR eBooks, PLR eCourses, PLR Lead Magnets, PLR List Building Reports, PLR List Building Reports, PLR Minisite Templates, PLR Newsletters, PLR Squeeze Page Templates, PLR Templates, Pre Written Autoresponder Messages, Private Label Rights Products, Products with Squeeze Pages, Reports, Resell Rights Autoresponder Series, Resell Rights Lead Magnets, Resell Rights List Building Reports, Resell Rights Minisite Templates, Resell Rights Products, Resell Rights Squeeze Page Templates, Social Media, Social Media Marketing, Social Media PLR, Templates