Emailcome Premium Email Marketing PLR Guides 25k Words - A Premium collection of email marketing guides to teach your customers How to Reach More People, Do More Business, and Make More Money Using the Proven Power of Email Marketing. You'll get 12 premium email marketing guides consisting of over 25 000 words of done-for-you email marketing content that your customers will love. You also get a free report you can use to build your list, professionally designed eCovers and a PLR license. Sales to this premium product is limited to 100 customers, so act FAST!
#emailcome #emailmarketing #emailmarketingtricks #emailmarketinginsights #emailmarketingstrategies #emailmarketingideas #emailmarketingtips #emailsubscribers #mailinglist #listbuilding #emailcopywriting #businessthroughemail #emailmarketingplr #listbuildingplr #emailsequences #listbuildingguide #emailmarketingguide #emailplr #emailcontent #emailmarketingplr #createleadmagnets #targetedtraffic #highqualityemails #openrates #createsubjectlines #emailcopywriting #getmoreclicks #followupemails #infoproducts #informationproducts #digitalproducts #plrdigitalproducts
Emailcome Premium Email Marketing PLR Guides 25k Words
Premium and SUPER High Quality Brandable Email Marketing PLR Content Ready for You To Brand and Resell for top Profits – Over 25 000 words!
How to Reach More People, Do More Business, and Make More Money Using the Proven Power of Email Marketing…
Building a big, responsive and profitable list is simple – when you know these surefire tips, tricks, insights and strategies…
Some people say email marketing is dead. And I'm here to tell you that those people are wrong.
Dead wrong.
Email marketing may have fallen out of favor with some people as the newer, shinier technologies and platforms came on the scene, like social media. But email marketing still beats social media hands down when it comes to pure profitability…IF you know the right way to build and market to your list. (Most people don't.)
I know this because I've been marketing online for a long time and during this time I've tried every imaginable platform, technology and strategy.  But time and time again, email puts the most money in my bank account. I make money every time I send an email. You can bet I'm not giving up my list any time soon!
In fact, there's no question that email marketing is still the best and most profitable way to reach your audience. Here's why…
Here Are Four Good Reasons Why Email Marketing is Still One of The Most Powerful Ways to Grow Your Business:
#1: You own your list.
Once you build your list, no one can take it away from you. Even if you move to a different email service provider, you can take your list with you.
Compare that to a platform like Facebook, where one rule change could make you lose your entire network without warning. Ouch, to say the least.
#2: You can reach your prospects and customers any time.
Many people enable push notifications for email on their phones, meaning you can reach your prospect any time. It's a great way to build relationships with your audience and generate sales.
#3: There are fewer distractions.
When someone goes to check their email, there's only one thing they can do once they're inside their inbox: read email. If you craft an enticing subject line, they may even read your email FIRST.
Compare that to social media, which is a circus of ads, games, pictures, videos and everything else to distract users. It's hard to get attention when the entire site seems to be yelling to get your prospect's attention!
#4: Email marketing is extremely profitable.
Your prospects willingly and eagerly joined your list because they WANT to read your emails. They want to see your product recommendations. They want to buy from you because they trust you.
Think of it: just one email can put hundreds or even thousands of dollars in your pocket! (And that number grows as you grow your list.)
Now all of these benefits sound pretty good, right?
But here's the catch: you need to know the RIGHT way to build, grow and market to your mailing list. You need to get your strategies directly from someone who's been doing this for 20 years and know what works today, right now, in 2020.
And that's exactly what you'll get when you download my set of 20 email marketing guides.
Introducing "Emailcome: How to Reach More People and Do More Business" – a set of 12 guides that show you what's really working right now to create and grow a profitable mailing list.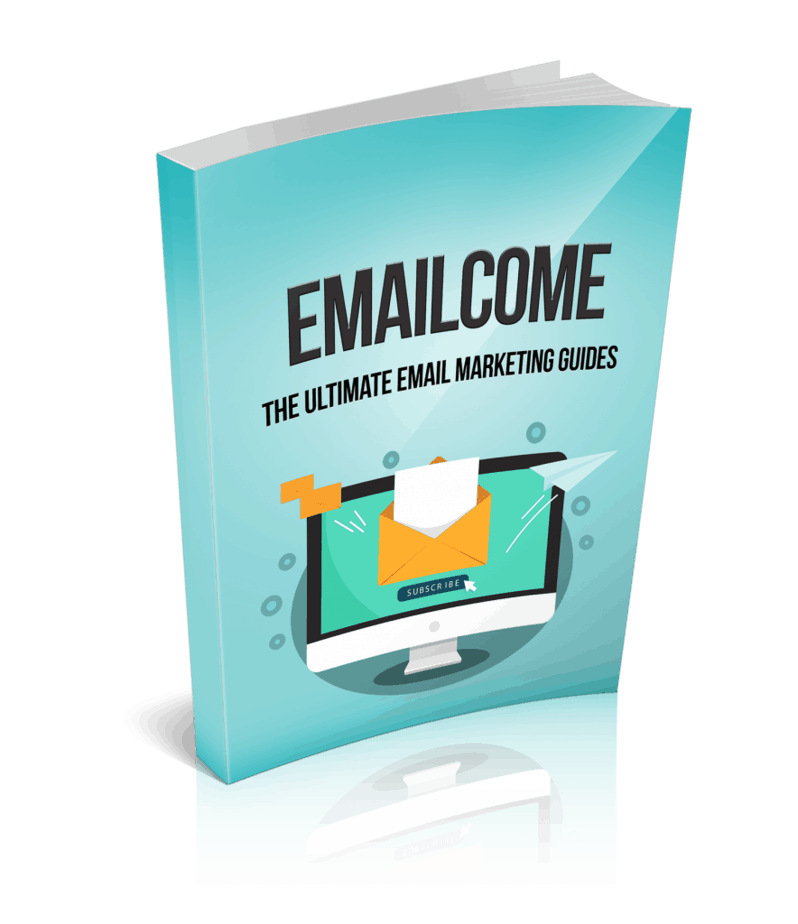 Quick heads up: these aren't in-depth tutorials or step-by-step manuals. Instead, each guide presents to you a collection of 12 to 17 of the very best tips, ideas, insights, examples, templates, checklists and strategies you need to create your own profitable list. These are the gold nuggets and "ah ha!" moments that will help you create the kind of list you've always wanted.
So, with that in mind, let's take a look at what's inside each of these 12 email marketing PLR guides. Here's what you get…

Guide 1: The Guide To Campaign Strategy:  17 Keys To Creating A Profitable Promotional Calendar
One of the big keys that separates mediocre list-builders from those with super-profitable lists is that the super stars plan out their promotional calendar in advance. If you'd like to discover what these list-building experts know about planning for profits, then you're going to want to read this guide first!
Guide 2: The Guide To Getting Subscribers: 17 Best Practices For Building Your List Every Single Day
Building a big, responsive lists requires you to take the following steps:
Creating in-demand lead magnets.
Setting up a compelling lead page.
Driving targeted traffic to the lead page.
Sending high-quality emails that build relationships and generate sales.
That's what this guide is about, where you'll learn about 17 of my best practices, tips, and insights for building your list!
Guide 3: The Guide To Ideation:  17 Places To Look For Inspiration And Ideas To Write About (That Your Subscribers Will Respond To)
There comes a day in every newsletter publisher's life where they ask themselves: "Now what should I write about?"
No worries – once you finish reading this guide, you'll know how to generate a near endless stream of ideas, and how to choose the topics that your readers are sure to love!
Guide 4: The Guide To Open Rates:  17 Ideas For Ensuring When Subscribers Check Their Email They Read Yours
Your open rate can make or break the success of your newsletter. If people aren't opening your emails, then no one is reading, no one is clicking, and most definitely no one is buying. That's why you need to improve your open rate using the 17 insights that you'll discover inside this guide!
Guide 5: The Guide To Getting Attention:  17 Ways To Create Subject Lines That Standout In The Inbox
Your subject line is one of the most important parts of your email. If it doesn't get your subject's attention and entice them to open your email, then even the most spectacular newsletter you've ever created won't get read. How do you create subject lines that get the clicks? That's what you'll find out inside this guide!
Guide 6: The Guide To Crafting Messages:  17 Essential Elements Of Effective Email Copywriting
Once you have your reader's attention, you need to hold it. Otherwise, your readers are going to abandon your email without ever getting to the end, seeing your call to action, or clicking on your links.
And that's what this guide is about, where you'll discover the 17 essential elements of effective email copywriting. These tactics work in tandem to help you create an email that your readers stay glued to right until the very end!
Guide 7: The Guide To Getting Clicks:  17 Things You Can Do Get People To Leave Their Inbox To Go To Your Site
The overall goal of just about every email you send is to get a click. This might be a clickthrough to a sales page, a webinar registration page, one of your social media platforms, a partner's page, and so on. But ultimately, you're usually looking to get your subscribers to click a link and buy a product.
Question is, how do you boost your CTR (clickthrough rate) to generate those profitable sales? That's what you'll find out inside this guide!
Guide 8: The Guide To Segmentation: 17 Tips, Ideas, Examples and Insights For Getting The Right Message To The Right Audience
Segmentation is a big key to creating content that really resonates in a powerful way with your audience. In turn, this boosts all the numbers that matter: your open rate, your retention rate, your clicks and your sales!
So, what exactly is segmentation and how do you put it to work to boost YOUR profitable numbers? That's what you'll find out inside this guide!
Guide 9: The Guide To Follow-Ups:  17 Suggestions For Your Own Set It And Forget It Sales
This is the internet dream: setting up an autoresponder that generates sales for you 24/7, even while you're sleeping, on vacation, or doing something else fun away from your keyboard.
It really is possible. And inside this guide you'll learn some of my top tips for making follow-up marketing faster, easier and more effective!
Guide 10: The Guide To Reader Loyalty:  17 Ways To Make People Love You And Your Business Through Email
Reader loyalty: it's the magic ingredient that ultimately makes or breaks the success of your email list. If you have loyal readers who trust you, then you'll have higher conversion rates, clicks and sales. Plus, loyal readers will help you in other ways, such as referring their friends to help your list grow even more.
Question is, how do you get people loving you and your business simply by sending them emails? That's what you'll discover how to do in this guide!
Guide 11: The Guide To Deliverability:  17 Checks You Must Make Before You Hit Send (Or Your Email May Never Arrive)
Most marketers focus on creating emails that their audience will be excited to read. Obviously, that's a big key to building a responsive, profitable list.
But here's something else: you need to make sure that your emails get to their intended recipients. After all, if your emails aren't getting delivered, then no amount of good copywriting or building relationships will help you generate sales.
So, with that in mind, check out this guide to discover the 17 things you need to do before you hit the "send" button!
Guide 12: The Guide To Analytics:  17 Insights For Interpreting, Improving And Increasing Your Results With Every Email You Send
Once you get your email campaigns up and running, you're not quite done. Now comes one of the most important parts: you need to optimize these campaigns in order to get great results. And that's what you'll find out how to do inside this guide, where you'll discover 17 insights for interpreting and improving your email campaign results!
You also get a high quality report that you can use to build your list:
It's called the..
The Database Dozen: 12 Must-Dos For Building & Monetizing An Email List (Emailcome Free Report)


Free Report Outline:
#1: Create a Profitable Promotional Calendar
#2: Build Your List Every Single Day
#3: Look for Ideas and Inspiration All Around You
#4: Increase Your Open Rate
#5: Create Stunning Subject Lines That Get Attention
#6: Learn How to Craft Effective Email Messages
#7: Get the Clicks
#8: Segment Your List for Bigger Profits
#9: Creating Your Own "Set It and Forget It" Sales
#10: Build Loyalty by Creating Emails People Love
#11: Boost Your Email's Deliverability
#12: Improve Your Results by Tracking Your Campaigns
Conclusion
This report is perfect for building your list, educating them about email marketing while leaving them hungry for more information.
and your main guides are the perfect upsell/one-time offer!
Here's the bottom line: if you're looking for the net's best collection of tips, examples, insights, ideas and strategies to start getting better and more profitable results from email marketing, then Emailcome is exactly what you need.
But you've got one question…
How Much Is It? (Hint: it depends on how fast you are…)
You might expect to pay $10, $15 or more for each of these guides, and you can bet they'd be worth every penny. That's because just ONE profitable tip inside each of these guides is worth more than the asking price. These are the sorts of tips that can add hundreds or even thousands to your bottom line (they've done that for me – imagine what they'll do for you)…
But you don't need to pay $15 or more for each of these guides. I've bundled all 12 of them together into one set for the low price of $97 —  that's just $8 a guide.
That's a steal. You know it and I know it.  If these guides help you get just ONE extra prospect on your mailing list this year, then Emailcome will pay for itself many times over.
UPDATE: Get a Fast-Action Discount If You're One of the First 100 to Order Now
That's right, order now and you can get the entire collection of 12 Emailcome guides for just $67.00. But this offer is only available to the first 100 people who place their order now, so click the buy button below to get started…
has been added to your cart!
have been added to your cart!
Package Details:
Emailcome – eCover Graphics
Emailcome – Free Report Word Doc (1968 words)
Emailcome – Guides Word Doc (25 356 words)
Emailcome – Salesletter Word Doc
Emailcome – License PDF
Total File Download Size:
4.65 Megabytes (MB)
Brandable PLR Coaching Course License:
PERMISSIONS: What Can You Do With These Materials?
Sell the content basically as it is (with some minor tweaks to make it "yours").
If you are going to claim copyright to anything created with this content, then you must substantially change at 75% of the content to distinguish yourself from other licensees.
Break up the content into small portions to sell as individual reports for $10-$20 each.
Bundle the content with other existing content to create larger products for $47-$97 each.
Setup your own membership site with the content and generate monthly residual payments!
Take the content and convert it into a multiple-week "eclass" that you charge $297-$497 to access!
Use the content to create a "physical" product that you sell for premium prices!
Convert it to audios, videos, membership site content and more.
Excerpt and / or edit portions of the content to give away for free as blog posts, reports, etc. to use as lead magnets, incentives and more!
Create your own original product from it, set it up at a site and "flip" the site for megabucks!
RESTRICTIONS: What Can't You Do With These Materials?
To protect the value of these products, you may not pass on the rights to your customers. This means that your customers may not have PLR rights or reprint / resell rights passed on to them.
You may not pass on any kind of licensing (PLR, reprint / resell, etc.) to ANY offer created from ANY PORTION OF this content that would allow additional people to sell or give away any portion of the content contained in this package.
You may not offer 100% commission to affiliates selling your version / copy of this product. The maximum affiliate commission you may pay out for offers created that include parts of this content is 75%.
You are not permitted to give the complete materials away in their current state for free – they must be sold. They must be excerpted and / or edited to be given away, unless otherwise noted. Example: You ARE permitted to excerpt portions of content for blog posts, lead magnets, etc.
You may not add this content to any part of an existing customer order that would not require them to make an additional purchase. (IE You cannot add it to a package, membership site, etc. that customers have ALREADY paid for.)
has been added to your cart!
have been added to your cart!
Share this and get 20% off!
Related Products That May Interest You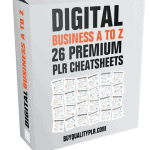 Digital Business A To Z Premium PLR Cheatsheets - 26 professionally designed and extremely powerful cheat sheets that include only the BEST tips and tricks you need to grow your…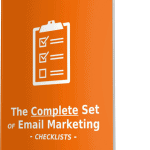 Emailtivity 20 Premium Email Marketing PLR Checklists - From Overwhelmed To Overjoyed: Here Are The 20 Critical Checklists You Need To Make Email Marketing Faster, Easier And More Profitable Than…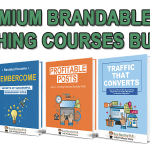 Due to popular request, we've taken some of our top-selling and most popular Premium Brandable PLR Coaching and bundled them into a MONSTER VALUE package to give you the best…
---
TAG : content premium email marketing plr course, email marketing brandable coaching courses, email marketing brandable coaching plr, email marketing brandable course content, email marketing plr, email marketing plr coaching products, email marketing plr course, email marketing plr course content, email marketing plr guides, email marketing premium brandable plr coaching course content, email marketing premium coaching plr courses, email marketing white label course content, email marketing white label courses, high quality email marketing plr, white label email marketing course
CATEGORY : Blogging, Blogging PLR, Branding PLR, Business, Business Coaching PLR, Business Coaching PLR Ebooks, Business PLR, Business PLR eBooks, Coaching, Content Marketing, Content Marketing PLR, Copywriting PLR, Copywriting PLR Ebooks, Email Marketing, Email Marketing PLR, Email Marketing PLR Ebooks, Entrepreneur PLR, Featured PLR Products From Our Store, Home Business PLR, Info Product Creation PLR, Internet Marketing, Internet Marketing Checklists, Internet Marketing PLR, Internet Marketing PLR eBooks, Lead Magnets, List Building, List Building PLR, List Building PLR Ebooks, Make Money Online PLR Ebooks, Marketing PLR, Marketing PLR Ebooks, Niche Marketing PLR, Niche Marketing PLR Ebooks, Niche Mega Packs, Online Business PLR, Online Marketing PLR Ebooks, PLR eBooks, PLR eCourses, PLR Lead Magnets, PLR List Building Reports, PLR List Building Reports, Premium PLR, Premium PLR eBooks, Premium PLR Reports, Premium White Label Brandable PLR Coaching Courses, Private Label Rights Products, Products with Sales Pages, Reports, Top Sellers, Traffic Generation, Traffic PLR, Traffic PLR eBooks, Work At Home PLR, Work At Home PLR Ebook, Writing PLR