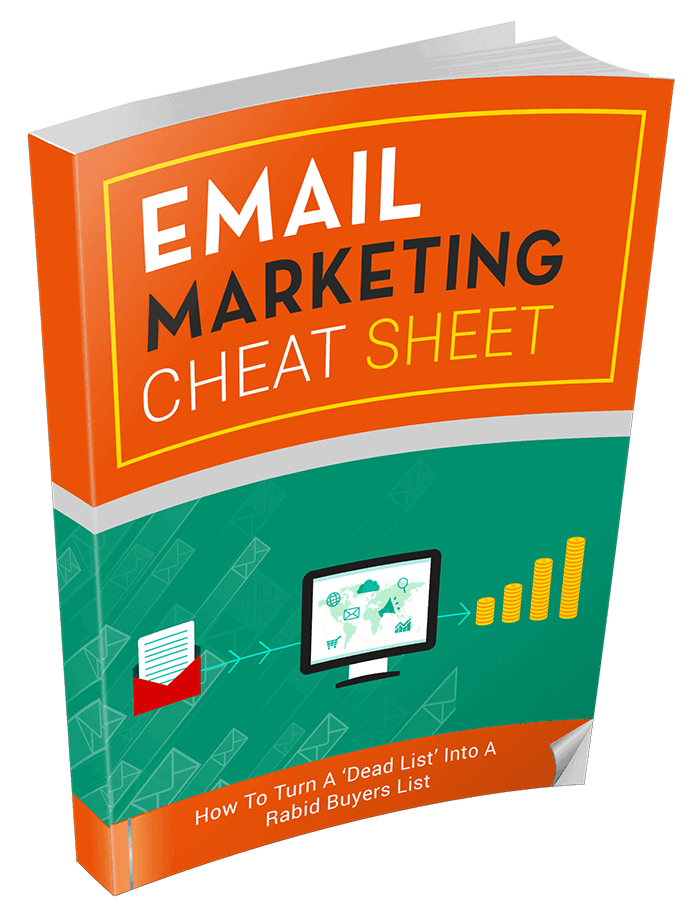 Choose Your Desired Option(s)
has been added to your cart!
have been added to your cart!
#emailmarketing #digitalmarketing #emailcampaigns #emailautomation #emailstrategy #emailconversion #emaillistbuilding
Email Marketing Cheat Sheet MRR List Building Kit
Here's How You Can Turn a 'Dead List' Into a Rabid
Buyers List And Increase Sales By A Huge Leap!
Email marketing helps businesses see instant sales from existing customers, but more importantly, it maintains and builds long-lasting relationships with loyal customers – which are the core of most successful businesses.
Despite the business benefits of email marketing, many businesses are either still not using it or they are under-utilizing its power. If you're already marketing via email, this guide provides useful tips to improve the results of your email campaigns and ideas to build long-term relationships with loyal customers.
For those of you who haven't started email marketing, you'll learn how to do it efficiently and effectively in the right way!
Sending email is a fun and rewarding experience. You know how awesome it is when people comment on your Facebook posts or respond to a tweet? Well, email newsletters are better with a greater reach!
Don't lose sight that this is all supposed to be something you enjoy and hopefully grow to love.
Introducing:
Email Marketing Cheat Sheet MRR List Building Kit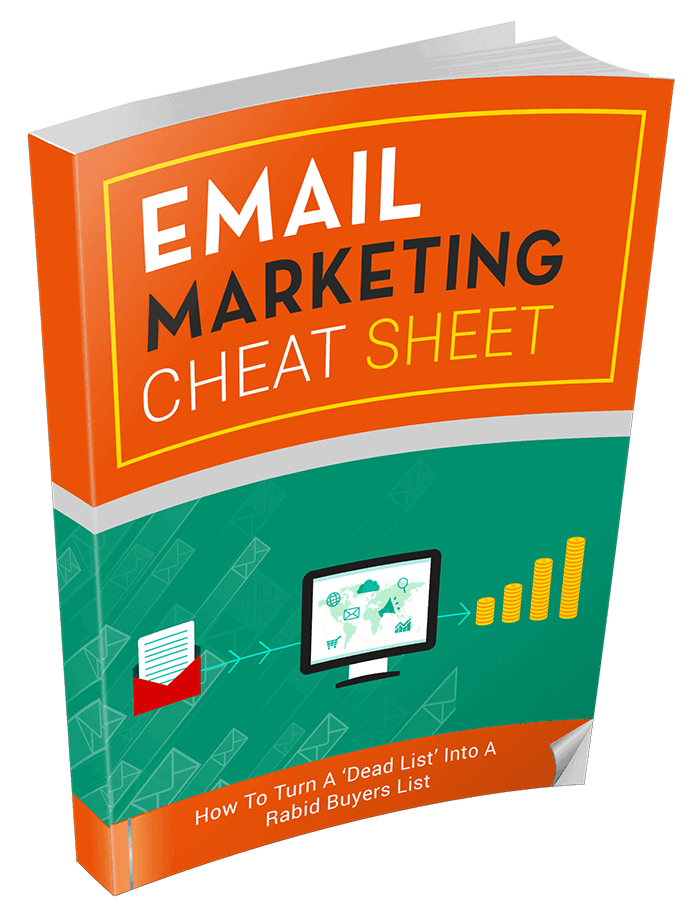 What Is Email Marketing?
Email marketing, it is a business tool that enables you to communicate with your staff, your suppliers and your customers by sending out emails. When considering a definition for email marketing, there are a number of ways to define it from the broad to the specific. Here are some key components to what a successful email marketing campaign does:
Direct Email – Emails that are directly to current and potential customers
Retention Email – Frequent and regular emails are sent to current customers
Email Placed Ads – Marketing ads are placed within emails sent by others
Let's look further at each of these components.
Direct Emails
It is a call to action on the part of the customer. Let's say you receive an email from a business. You may or may not have heard of them, and you may have never signed up for any of their email lists. Business can obtain these lists by buying them. Either way, the business sees you as a potential customer and wants to entice you with a good deal. You may even have done business with them before and they want to do business once more by offering something you might be interested or a better deal than before. The purpose of direct emails is to be promotional. They might offer you a product or service, or they ask you to sign up for something. Potential customers are more likely to get these types of emails.
Retention Emails
Retention emails are the equivalent of printed newsletters. While still promotional in nature, retention emails attempt to retain customer loyalty by offering the customer something. This could range anywhere from coupons to up-to-date news on the latest products. These types of emails are sent out on a regular basis. It could be a weekly or monthly basis, but usually the business tries to send out emails weekly to retain customer interest.
Email Placed Ads
Another way to do email marketing is to get some advertisement space within another email. Many times, business that send out retention emails reserve space for other business to place their advertisement. This can be beneficial for you as a business, especially if you have studied the demographic that you are marketing to and the potential customers you could gain. Knowing what other types of businesses you potential customers go to and listen to, is a great advantage because it allows you to strategically place your ads in emails and to get clicks. It is also a benefit for the business with which you have an ad placed because they will know that their emails are being read and they can also do a bit analytics work to determine where their customers are clicking.
Does Email Marketing Works?
Simply out, yes, email marketing works. Of course, there is the stigma of SPAM that keeps people wondering whether or not email marketing is still effective. Email marketing, just like other forms of Internet marketing such as social media marketing, it is fast paced and must be adapted.
As you can see, many companies put quite an investment in their email marketing campaigns. They are willing to spend the money because they have seen the return on their investment. Your email marketing campaign can also be monitored once you have sent out emails to customers, both current and potential. The data can be analysed in a number of ways, including web analytics, downloads, search inquiries and visits to promotional events and offline stores.
has been added to your cart!
have been added to your cart!
Package Details:
Banner Ads
Covers
Email Series
HTML
Legal
OP2.0
Report
Total File Download Size:
6.34 Megabytes (MB)
Master Resell Rights License
[YES] Can sell and keep 100% of the sales.
[YES]Can edit the sales letter and graphics.
[YES]Can be bundled into another paid package and sell at a higher price.
[YES]Can be used as a bonus to another product you are selling.
[YES]Can be sold in a Dime sale event.
[YES]Can be added into a paid membership site.
[YES]Can pass on the Resell Rights privilege to your customers.
[NO]Can be given away for free.
[NO]Contents of the product can be edited, modified or altered.
Share this and get 20% off!
Related Products That May Interest You