Disconnect To Reconnect Sales Funnel with Master Resell Rights - Blueprint Reveals A Secret Key To Increase Focus
#disconnecttoreconnect #disconnecttoreconnecthacks #digitaldetox #socialmediaaddiction
#mediaaddiction #disconnecttoreconnectbenefits  #disconnecttoreconnecttips
Disconnect To Reconnect Sales Funnel with Master Resell Rights
Blueprint Reveals A Secret Key To Increase Focus
Discover the Secret To Get Rid Of Distractions That's Holding You Back
Imagine if you could get more things done in less time,
Wouldn't that be great?
You'd have plenty of time to spend with your loved ones.
Enjoy your favorite activities and hobbies.
Get more rest.
Life would be happier and more meaningful.
It may sound like something impossible in this fast-paced life where 24 hours doesn't seem to be enough.
But the fact is,
It's very much possible.
And all you have to do is make one minimal change.
I'll show you how in a bit.
First, let me ask you something:
Have you ever wondered how the most successful people can get so many things done without getting tired, anxious, or stressed?
It seems like they have got everything covered: money, work, family, everything.
How did they get so much done without breaking a sweat,
while you can't get anything done without succumbing to stress and anxiety?
Today, I am going to share with you the secret some of the most successful and highly productive people use to live a more fulfilling and happier life.
But first, there's something you need to know…
There's a growing trend that has been holding a whole generation back in terms of productivity and a great life.
And we are taking this deadly trend for granted.
In fact, we sing praises for it.
This trend is none other than our smartphones.
Combined with social media sites like Facebook,
It turns into an indispensable tool for the modern era.
It helps us connect with people, brings us new opportunities and has a huge potential to make our life much more comfortable.
But,
There is also a dark side to it.
If left unchecked, you can easily get addicted to it.
Leading you to put aside everything that matters the most unconsciously.
Your family, your work, and your well-being.
It's no surprise that with the rise of smartphones and social media,
Depression and anxiety have skyrocketed.
People are constantly getting distracted and losing focus.
Recent studies have proven that our attention span is becoming shorter and shorter.
Luckily, There's A Way Out
Years ago, I was one of the people who were addicted to social media.
At first, I just saw it as a way to socialize and keep in touch with friends.
But before I knew it, I was spending almost half of my day looking at the screen.
It didn't take long for it to become my priority.
I spent less time with my family and couldn't concentrate on my job.
As a result, My relationship with my family started to strain,
And I was missing deadlines at work.
My wake up call was when I suffered a panic attack because I couldn't find my phone (turns out I left it at my desk).
It was then that I decided to do something,
But I didn't know what.
So, I started to examine the lives of the people who were far more successful and happier than me.
I saw what they did differently,
What was their daily routine like?
After some time, I realized one huge difference.
They hardly ever spend time on their phone.
And even if they do it's for something important.
They didn't use it to "Pass The Time."
I followed what they did, and what made them successful,
It was hard at first; the temptation to grab my phone and start scrolling away endlessly was powerful.
But it became easier as time passed.
Before I knew it, my focus and mental clarity skyrocketed.
I was no longer anxious when I was not holding my phone.
I started spending more quality time with my family.
After finally getting my life back on track,
I realized that many people need help.
And that's why today I am going to show you how to do what I did.
The Secret To Getting Back Your Focus And Mental Clarity
Introducing
Disconnect To Reconnect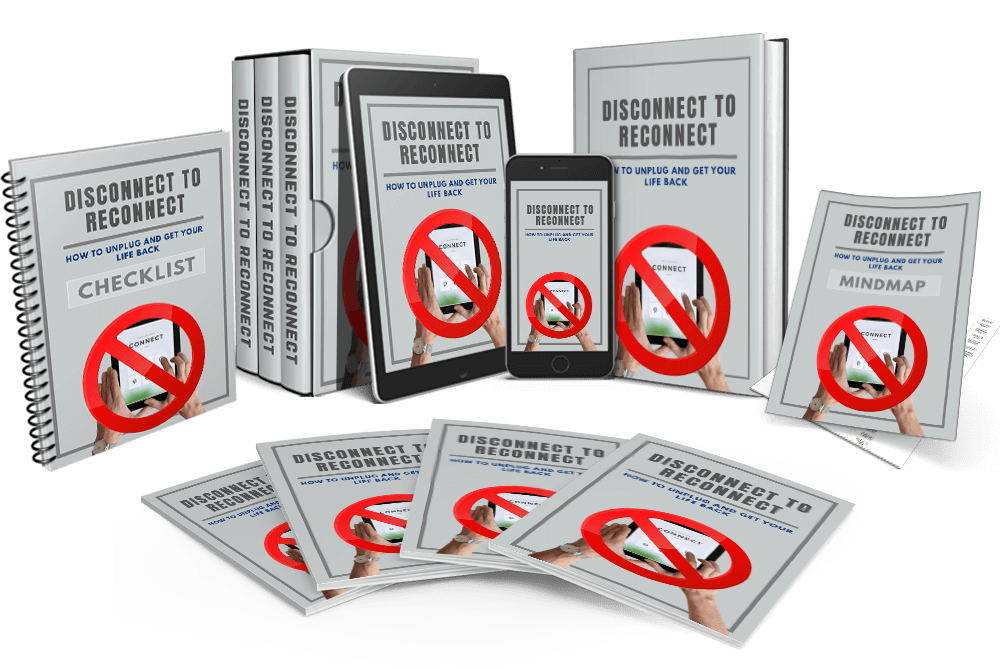 How To Unplug And Get Your Life Back.
'Disconnect To Reconnect' is the ultimate guide to free yourself from all the unnecessary distractions and noise of the online world and get your life, and focus, back on track.
This powerful guide is made up of tried and proven techniques I've personally used to get rid of all my social media addiction and finally get my life back on track.
You'll discover ways that have been used by some of the most productive people in the world to increase their productivity and get things done in a shorter time.
If you're ready to get rid of all your distractions and anxiety to get your life back on track…
Then you owe it to yourself and your loved ones to learn the powerful techniques contained in Disconnect to Reconnect: How To Unplug And Get Your Life Back.
Powerful Practices You'll Learn From This Life-Changing Guide
Here's what you'll discover in this thought-provoking guide:
What is digital detox?
The negative impact of social media addiction.
The effect of social media addiction on your psychological health.
What research says about social media addiction.
Undeniable signs you need a digital detox.
Benefits of disconnect to reconnect.
Eliminate media pressure and find your true self again.
Vital tips to hack your digital device addiction.
…And many other life-changing lessons inside!
Is This For You?
This Guide Is For Those Who Want To:
Boost their Productivity and get more things done.
Improve their relationships with their loved ones.
Have a healthier mind and body.
Reduce their device usage and take back control of their lives.
Increase focus to get in touch with reality.
Reduce unnecessary distractions and be more in the present moment.
Reduce stress and anxiety
Improve their quality of sleep
Have more time to spend on their hobbies and on things that matters the most.
Here's The Good News.
Instead of charging this life-changing program at a ridiculous price,
I am offering you a discount if you act right now:
For Only
$47.00
$9.99
has been added to your cart!
have been added to your cart!
The reason behind this discount is because I want to help people like you get over your social media addiction, improve your productivity, and get rid of your anxiety.
More importantly, I want you to get back in touch with reality and have a more meaningful life!
But Wait, That's Not All…
If you get The Organized Life right now, you will get these bonuses:
BONUS #1: Complete Check List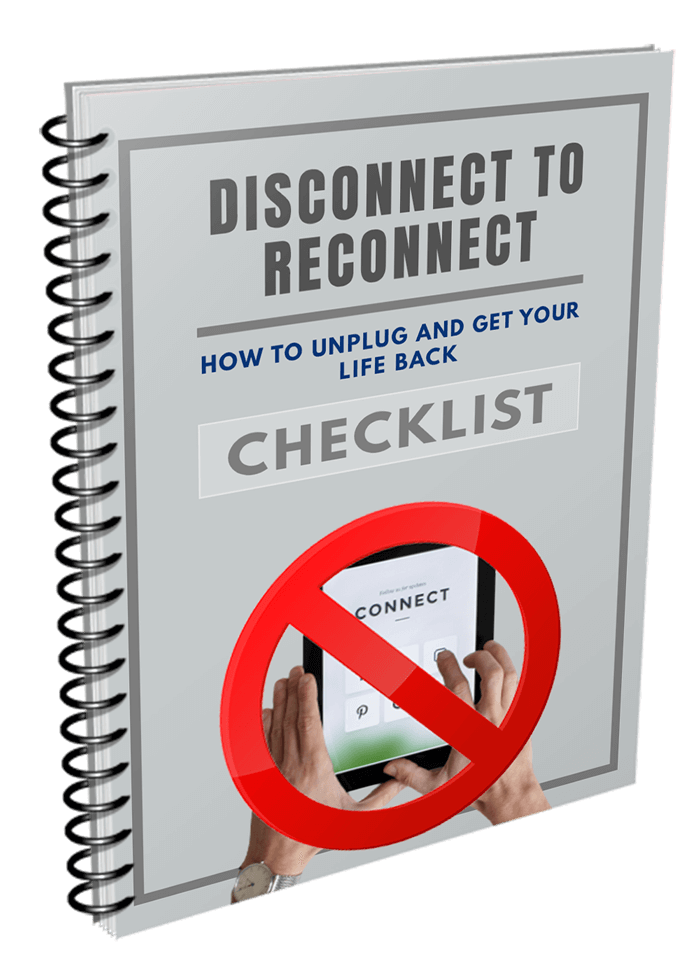 This checklist contains step-by-step action plan for you to make sure you get the full benefits of Disconnect To Reconnect.
By simply breaking one huge topic into easy digestible chunks, you get absolute clarity inclusive of easy-to-follow action steps!
BONUS #2: Comprehensive Mind Map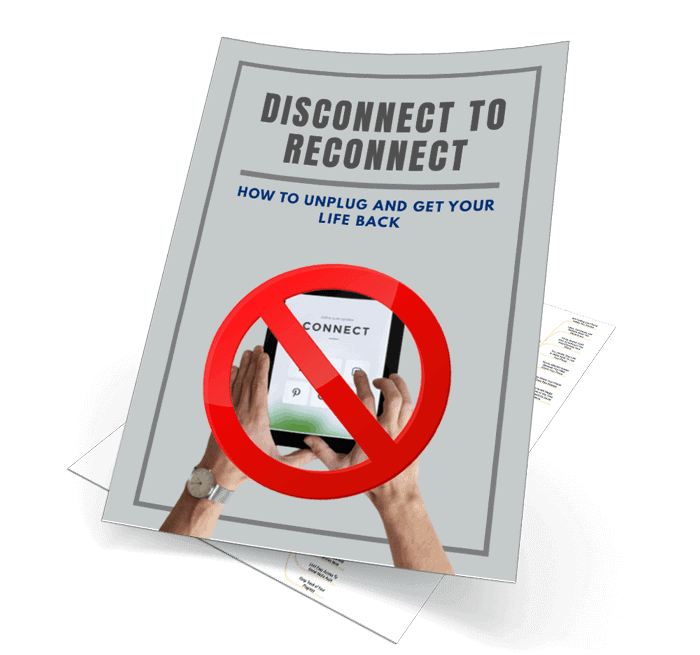 This mind map is perfect for 'visual' learners.
It outlines everything you are going to discover throughout the entire course.
With just a glance, you will have a clear picture of what to  expect and absorb so much more than reading through
Disconnect To Reconnect by pages!
has been added to your cart!
have been added to your cart!
You've Taken The Important Step To Get Your Life Back On Track!
Thank you and congratulations on purchasing Disconnect To Reconnect.
I believe all the strategies revealed inside this guide will help you overcome unnecessary distractions and stress to start living a more meaningful and productive life.
But, before you read your copy of Disconnect To Reconnect…
I want to offer you a ONE-TIME opportunity to speed-up your transformational journey.
It is an amazing offer that will compliment your new life-changing program…
Introducing…
Disconnect to Reconnect Video Upgrade!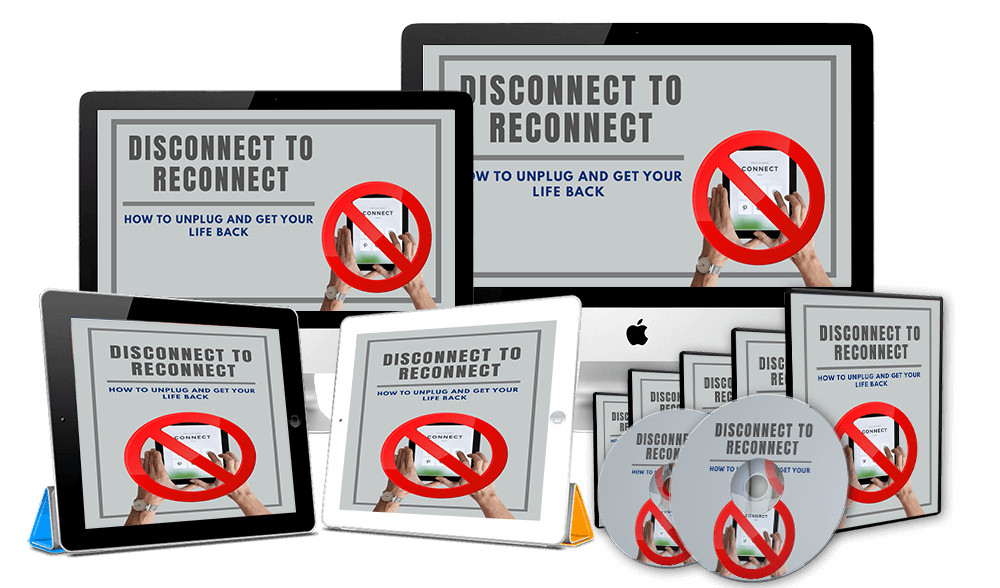 The perfect companion to your Disconnect to Reconnect blueprint.
Instead of reading the book from cover to cover…
Why not unlock all the secrets from Disconnect to Reconnect under one sitting?
By watching these videos, you can learn faster than by reading the ebook as you have a voice and visual to help you understand better…
Allowing you to remember what you've learned from this powerful blueprint…
So you can shortcut your way to achieving your long-term goals.
Here's Why You Should Get This Upgrade:
Discover the secrets revealed inside Disconnect To Reconnect with more clarity so you can easily implement the action steps.
Speed up your transformational journey by going through the course as you know watching a video is faster and more fun than reading.
Remember more of what you learned so you can get more results in less time.
Absorb what you learn faster from this course without any distraction.
Experience personal guidance as you have a voice that speaks to you, guides you, and grabs your attention with visual graphics.
Here Are The Things You Will Get Inside This Video Upgrade:
You Get 10 Premium Quality Videos of Disconnect to Reconnect.
Video 1: Introduction
Video 2: What Is Digital Detox?
Video 3: The Negative Impact Of Media Addiction
Video 4: How Social Media Addiction Affects Your Psychological Health.
Video 5: What Research Says About Social Media Addiction
Video 6: Writings On The Wall: Signs You Need Digital Detox.
Video 7: Benefits of Disconnecting To Reconnect
Video 8: Reconnecting to your true self By Eliminating Media Pressure.
Video 9: Vital Tips To Hack Your Digital Devices Use Addiction
Video 10: Conclusion
So How Much For This Upgrade?
I could easily charge you $497 for the video upgrade considering
the amount of value you will get from this offer.
However, I'm not going to charge you THAT MUCH…
Because I want to help you improve your quality of life and relationships.
And I believe Disconnect to Reconnect video upgrade can help you achieve them in the shortest amount of time — compared to just reading the book alone.
Instead of paying $497 to get this video course…
You can get instant access to the
Disconnect To Reconnect Video Upgrade
for ONLY
$9.99!
has been added to your cart!
have been added to your cart!
Here's a Sample Video So That You Know What To Expect From These Videos
Package Details:
Module 1 – Ebook
Module 2 – Checklist
Module 3 – Mindmap
Module 4 – Sales Page
Module 5 – VSL
Module 6 – Lead Magnet
Module 7 – Landing Page
Module 8 – Emails
Module 9 – Graphics Pack
Advance Video Course:
Module 1 – Videos
Module 2 – Upsell Page
Module 3 – VSL
Module 4 – Slides
Module 5 – Transcripts
Module 6 – Audios
Total File Download Size:
365 Megabytes (MB)
Master Resell Rights License:
[YES] Can be sold
[YES] Can be used for personal use
[YES] Can be packaged with other products
[YES] Can modify/change the sales letter
[YES] Can be added into paid membership websites
[YES] Can put your name on the sales letter
[YES] Can be offered as a bonus
[YES] Can be used to build a list
[YES] Can print/publish offline
[YES] Can convey and sell Personal Use Rights
[YES] Can convey and sell Resale Rights
[YES] Can convey and sell Master Resale Rights
[NO] Can modify/change the main product
[NO] Can modify/change the graphics and ecover
[NO] Can be given away for free
[NO] Can be added to free membership websites
[NO] Can convey and sell Private Label Rights
has been added to your cart!
have been added to your cart!
Share this and get 20% off!
Related Products That May Interest You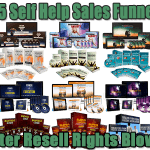 25 Self Help Sales Funnels Master Resell Rights Blowout - In this Self Help Sales Funnels Blowout package you'll get 25 products mixed Master Resell Rights products and all products…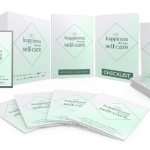 Happiness Through Self-Care Sales Funnel with Master Resell Rights - Finally! End Stress, Anxiety, and Burnout By Following This Simple Plan to Soothe and Care For Your Body, Mind, and…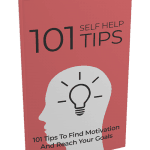 #SelfHelp #SelfHelpTips #ReachingYourGoals #MotivationTips #FindingMotivation 101 Self Help Tips Sales Funnel with Master Resell Rights Finally... A Comprehensive Handbook Full of Tips to Help You Find Your Motivation! Uncover the…
---
TAG : disconnect to reconnect complete sales funnel with master resell rights, disconnect to reconnect ebook master resell rights, disconnect to reconnect mrr, disconnect to reconnect mrr videos, disconnect to reconnect videos master resell rights, disconnect to reconnect with master resale rights, sales funnel disconnect to reconnect videos
CATEGORY : Complete Sales Funnels, Lead Magnets, Master Resell Rights Products, Master Resell Rights Sales Funnels, MRR Audios, MRR eBooks, MRR Lead Magnets, MRR Videos - Master Resell Rights Videos, Resell Rights Audios, Resell Rights Ebooks, Resell Rights Lead Magnets, Resell Rights Products, Resell Rights Sales Funnels, Resell Rights Videos