Blog Posts That Sell PLR Lead Magnet Kit - includes 2600 words blog posts that sell report, HTML squeeze page and 7 PLR autoresponder emails (3400 words) that is ready to be used to build your email list and follow-up with your new subscribers.
#blogsplr #contentplr #seoplr #blogpostplr #guestpost #bloggingplr #bloggingtips #bloggingguides #contentthatconverts #writingplr #leadmagnet  #emaillist #plrautoresponders #guestblogging #bloggingplrreport #stickypost  #bloggingstrategies  #conversions  #bloggingsuccess #contentselling #blogcontent #bloggingcontent #calltoaction #guestposts #bloggingbasics #wordpressblogs #relevantcontent #typesofcontent #contenttypes
Blog Posts That Sell PLR Lead Magnet Kit
How Would You Like To Own Your Own High Converting Blog Posts That Sell PLR Lead Magnet with Ready-to-go Squeeze Page So You Can Start Building Your List In The Blogging PLR Niche?
This Is Your Chance To Grab A Completely Done-For-You Blog Posts That Sell PLR Lead Magnet That You Can Setup And Start Sending Traffic To In Order To Build Your Biggest Business Asset…Your Email List!
Introducing The…
Blog Posts That Sell PLR Lead Magnet Kit
A High Quality Lead Magnet With Private Label Rights Consisting of 2649 words that includes a done-for-you HTML Squeeze Page and 7 Ready-to-go Autoresponder Follow-up Emails.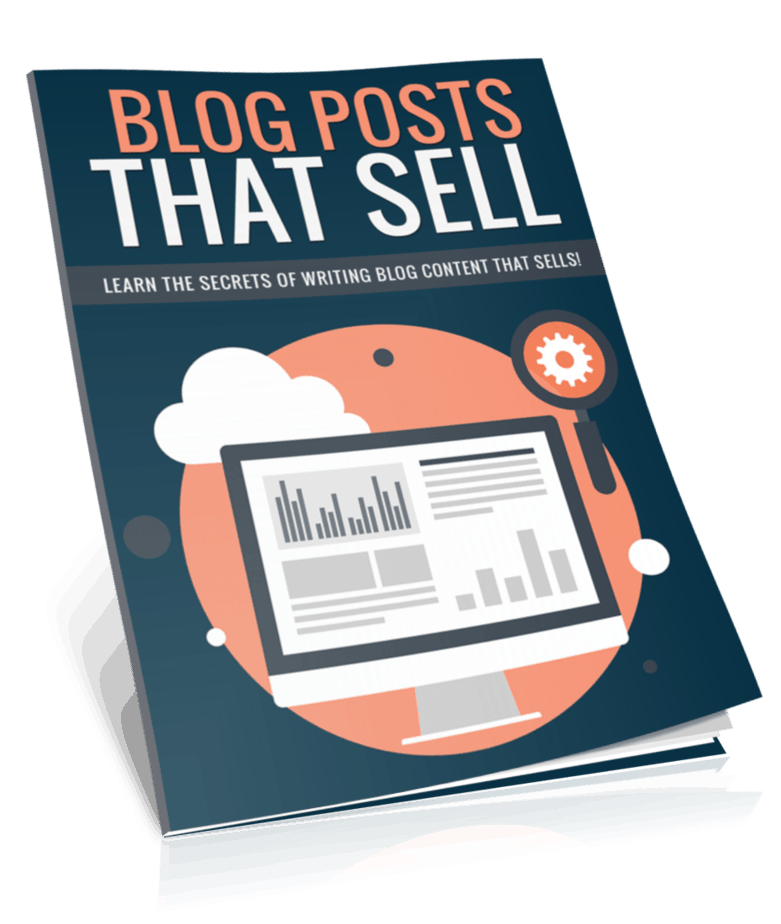 Screenshot Inside the Blog Posts That Sell PLR Lead Magnet Report:

Table of Contents 
Legal…………………………………………………………………………………………………………………… 2
Table of Contents……………………………………………………………………………………………….. 3
Introduction……………………………………………………………………………………………………….. 5
Why Content Doesn't Sell…………………………………………………………………………………… 6
Brainstorming…………………………………………………………………………………………………….. 8
Types of Blog Posts that Sell……………………………………………………………………………… 10
Top Lists……………………………………………………………………………………………………….. 10
Interviews…………………………………………………………………………………………………….. 11
Guest Posts………………………………………………………………………………………………….. 11
Tips & Tricks…………………………………………………………………………………………………. 11
In-Depth Tutorials…………………………………………………………………………………………. 11
Video……………………………………………………………………………………………………………. 12
Other Types of Content…………………………………………………………………………………. 12
Advanced Tips………………………………………………………………………………………………….. 14
Segmenting…………………………………………………………………………………………………… 14
Multiple Calls-to-Action………………………………………………………………………………… 15
Retargeting…………………………………………………………………………………………………… 15
Conclusion……………………………………………………………………………………………………….. 17
Resources…………………………………………………………………………………………………………. 18
Sample Of The Content Inside The Blog Posts That Sell PLR Lead Magnet:
Introduction
You may have already read a dozen guides on basic blogging, WordPress installation, theme choice and installation, maybe even customization. You might have even read some guides on SEO for WordPress or how to write great content.
The trouble is that great content is not always content that will help you achieve your objectives. Great content is not always what sells.
You can write the most helpful, interesting content in the world and make no money from it simply because you haven't written the content in a way that makes sales. The most productive content is always written with the bottom line objective in mind, whether that's increasing your mailing list, finding leads, or just making money. Generally, profit is the bottom line for any organization except a non-profit.
In this guide, you're going to learn some of the best ways to create content that is not only interesting, but helps you to achieve your business goals—whatever those goals may be.
No more spending hours writing content that isn't going perform. Learn how to write content that sells every time.
Let's get started.
Why Content Doesn't Sell
Before we start talking about the ways you can write content that does sell, let's take a look at a few mistakes people typically make when writing content that causes that content to not sell well.
No or weak call-to-action. When you have no call-to-action in your content, or your call-to-action is weak, you're basically wasting your time. People can't read your minds. They don't know what action you want them to take.
Off-topic content. You may be tempted to add content to your blog that isn't related to your main topic as a way to try to draw more traffic, but this only weakens your position in the search engines and offers you little to no benefit with regards to leads or sales.
Content that goes on too long. Sure, search engines love long content. Some people even love long content. But creating long content solely for the purpose of getting traffic isn't going to do you any good. Especially if that content drags on so long, and is so boring, that people leave before they have a chance to see your call-to-action.
Content that has no purpose with regards to your goals. Some people believe that any content is good content, because it's another article that can draw traffic. But it's a waste of your time to write content that isn't specifically geared toward helping you achieve your business's goals.
Useless popups or other interruptions. Do not, absolutely do not, include popups, interstitial ads, or any other type of interrupter for anything that isn't directly going to assist you with your main business goals. You'll upset visitors and potentially lose them. Instead, save those interrupters for times when you are trying to achieve your goals, such as getting more email subscribers or selling a product.
Now that you know some of the mistakes you might make that could cause your content to fail in its mission to help you reach those goals you've set for your business, it's time to take a look at the best way to create content that does sell.
You'll also be getting a high converting squeeze page that you can use to build your list!
Screenshot of the HTML Squeeze Page Included: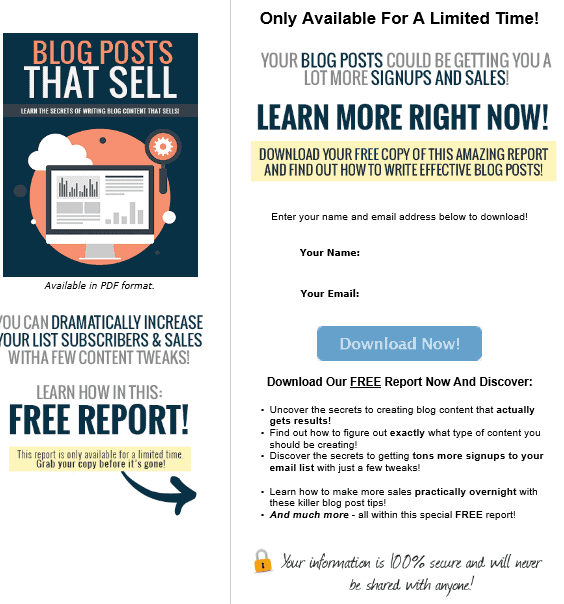 You'll also be getting 7 done-for-you PLR follow-up emails that you can pop into your Autoresponder and start sending to your new subscribers immediately after they join your email list!
Sample of these Blog Posts That Sell PLR follow-up Autoresponder Messages:
Subject: Do Your Blog Posts Suck?
Blog posts can be incredibly helpful for your business, but are your posts actually helping your business, or are they potentially hurting you? Even if they aren't hurting you, they could be costing you sales if they aren't written with conversions in mind.
The first thing you need to do is figure out what your primary goal is. Do you want to make immediate sales, or are you looking to build an email list for long-term business? Are you looking for leads for an offline business? Are you looking to build traffic to your blog?
Whatever your goals, its important to keep those goals in mind as you create content. Its not enough just to create interesting, informative content. You could have the best content in the world from a purely educational or entertaining standpoint, but if its not written with your goals in mind, you're just wasting your time.
You may be wondering how exactly you can be sure your content really supports your goals. After all, pretty much anything can do that, right?
Well, not exactly.
Lets say your blog is all about golf, and you think your audience will respond well to a series of travel articles. And there's a good chance that might be true. Your audience might truly enjoy those travel articles. However, you must keep in mind that travel articles aren't going to help you achieve your goals for your golf business unless your biggest purpose is simply to attract the most possible traffic.
Even then, writing articles about travel on a blog that is in the golf niche might actually hurt your SEO, because you'd be diluting your overall theme. You may have already read that SEO requires you to stick pretty closely to your topic to get the most benefit from search engines, and if you start writing about other topics, you can hurt your rankings for golf terms.
You should always be thinking about how to create content that is not only educational, interesting, and entertaining for your visitors, but content that will also help you reach whatever goals you've set for your business.
That's what this whole lesson series is about. You're going to learn how to create content that will help you achieve your goals, whatever those goals might be.
Were going to take a look at some ways you can tailor your content with specific goals in mind, and how to make the most out of every article you write.
This course will be delivered to your inbox over the next few days, so keep an eye out for it! See you in the next lesson!
These 7 Blog Posts PLR emails have a total word count of: 3400 words
Don't miss out on this chance to grab YOUR OWN rebrandable Blog Posts That Sell PLR Lead Magnet that is done-for-you and ready for you to insert your affiliate links to start building your list and earning affiliate commissions.
Grab it now for a very low price of only $4.99!
 Package Details:
– 1 Lead Magnet Report (PDF, DOC),
Report Word Count: 2649 words
– 7 Part Autoresponder Email Messages (TXT)
Autoresponder Email Messages Word Count: 3400 words
– 1 Squeeze Page (HTML)
– File Size: 4MB
PLR License Terms:
PERMISSIONS: What Can You Do With These Materials?
[YES] Can be sold
[YES] Can be used for personal use
[YES] Can be packaged with other products
[YES] Can modify/change the sales letter
[YES] Can modify/change the main product
[YES] Can modify/change the graphics and ecover
[YES] Can be added into paid membership websites
[YES] Can put your name on the sales letter
[YES] Can be offered as a bonus
[YES] Can be used to build a list
[YES] Can print/publish offline
[YES] You Can Rebrand, Rename, Redesign The Product and Create New Graphics to Call It Your Own.
[YES] You Can Add This Product to a Membership Site or Bundled Within a Product Package as a Bonus.
What You CANNOT Do With These Materials?
1 – You CANNOT sell this product as your own PLR or in your PLR store.
2 – You CANNOT submit any of the content provided by Buy Quality PLR to reprint article directories or other websites which accept reprint content even if you have edited or reworded the content.
Why? Because many article directories won't take PLR articles. If everyone started submitting similarly written articles to these directories it wouldn't be fair for the directory owners, their users or our members. Be fair to everyone involved and don't do it, even if you feel you've edited or reworded the article.
3 – You CANNOT sell this product with a PLR, MRR or Resell Rights License.
has been added to your cart!
have been added to your cart!
Share this and get 20% off!
Related Products That May Interest You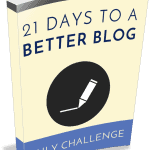 Boost Blog Challenge Premium PLR Package - High quality boost blog challenge PLR product including report, checklist, emails, articles, tweets, ecovers and lots more. Over 20k words of ready-to-go 21-day…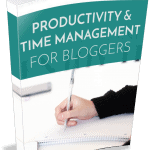 Blogger Productivity Premium PLR Package - High quality blogger productivity PLR product including ebook, cheacklist, emails, articles and lots more. Over 8k words!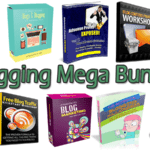 Blogging Mega Bundle Hey There Today we have something very special for you... Due to popular request, we've taken some of our top-selling and most popular Blogging reseller packages and…
---
TAG : blog content plr, blog content plr lead magnet, blog content plr report, blog posts lead magnet, Blog Posts PLR, Blog Posts PLR Autoresponders, Blog Posts PLR Ecourse, Blog Posts PLR Emails, Blog Posts PLR Guides, Blog Posts PLR Lead Magnet, blog posts plr list building kit, Blog Posts PLR Report, Blog Posts That Sell PLR, blogging content plr kit, Content Selling PLR, Guest Blogging PLR, plr blog posts, plr blogging content, PLR Blogging Tips
CATEGORY : Affiliate Marketing Autoresponder Series PLR, Blogging, Blogging PLR, Blogging PLR Ebooks, Content Marketing, Content Marketing PLR, Content Marketing PLR eBooks, Copywriting PLR, Copywriting PLR Ebooks, Home Business PLR, Internet Marketing, Internet Marketing PLR, Lead Magnets, Make Money PLR, Marketing PLR, Marketing PLR Ebooks, Niche Marketing PLR, Niche Marketing PLR Ebooks, Online Business PLR, Online Marketing PLR Ebooks, PLR Autoresponder Series, PLR eBooks, PLR eCourses, PLR Lead Magnets, PLR List Building Reports, PLR List Building Reports, PLR Newsletters, PLR Squeeze Page Templates, PLR Templates, Pre Written Autoresponder Messages, Private Label Rights Products, Products with Squeeze Pages, Reports, Resell Rights Autoresponder Series, Resell Rights Ebooks, Resell Rights Lead Magnets, Resell Rights List Building Reports, Resell Rights Products, SEO, SEO PLR, Writing PLR