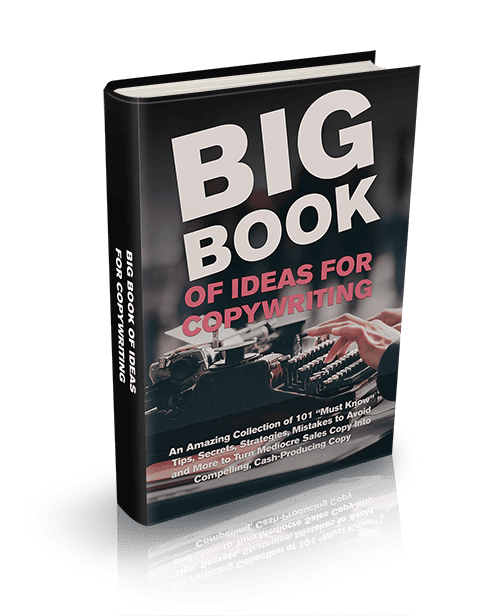 Big Book Of Ideas For Copywriting Premium PLR Guide 11k Words
in
Business Coaching PLR Ebooks , Conversions PLR , Copywriting PLR , Copywriting PLR Ebooks , Featured PLR Products From Our Store , Internet Marketing , Internet Marketing PLR , Internet Marketing PLR eBooks , Make Money Online , Make Money PLR , Marketing PLR , Marketing PLR Ebooks , Niche Marketing PLR Ebooks , PLR eBooks , Premium PLR , Premium PLR eBooks , Private Label Rights Products , Top Sellers , Writing PLR
Choose Your Desired Option(s)
has been added to your cart!
have been added to your cart!
#copywritingideas #creativecontent #copywritingstrategies #writinginspiration #contentcreation
#marketingcopy #writingtechniques #effectivecommunication #copywritingtips #contentmarketing #copywritingguide #writingideas #businesswriting #marketingideas #copywritingskills
Big Book Of Ideas For Copywriting Premium PLR Guide 11k Words
The Key to Online Marketing Success Starts With Knowing How To Show Your Audience That What You Are Selling Is What They Are Needing – And That's Exactly What You're About to Find Out How to Do.
Whether you're an online marketer or an aspiring freelancer who wants to write sales letters for others, the key to your success depends on how much you know about crafting compelling copy.
Imagine How Quickly You Could Build Your Business If You Knew the Secrets of Crafting High-Response Sales Letters.
Sure, creating a sales letter sounds easy – just tell people what the offer is all about and drop an order button in front of them. Instant flood of sales, right?
Well, not quite.
You see, almost anyone can write a "sales letter," but most of those letters won't be very effective. The average sales letter couldn't give away a glass of water to a thirsty man, so they have no chance of persuading people to part with their money.
If you know how to craft compelling sales copy, then your business and profits will automatically increase from the same amount of traffic. You'll make more money with every offer. Your customer list will grow proportionally (and even exponentially). And you'll sell more offers on the backend than ever before.
And that's why you need this brand-new guide…
Introducing the Big Book Of Ideas for Copywriting: An Amazing Collection of 101 "Must Know" Tips, Secrets, Strategies, Mistakes to Avoid and More to Turn Mediocre Sales Copy Into Compelling, Cash-Producing Copy.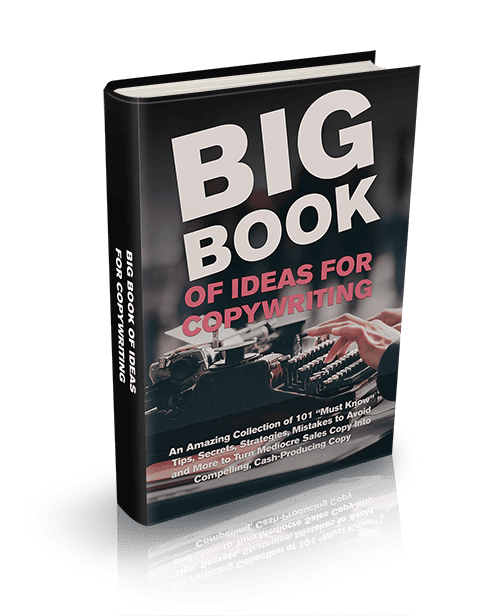 Let's take a look inside this Big Book Of Ideas For Copywriting Premium PLR Guide:

You will appreciate this "no fluff, no filler" jam-packed guidebook that will be your go-to resource for the best tips and strategies for crafting more effective sales letters and other sales copy. Specifically, this guidebook covers tips related to…
How to profile your audience so that you can craft copy that really "clicks" with your ideal prospect.
How to craft benefit-driven sales letters that stop readers in their tracks so they give you their full attention.
How to open your letter in a way that attracts readers and keeps them hanging on your every word.
How to craft a bulleted list of benefit statements that showcases the value of your offer and raises your prospect's desire for it.
How to overcome your prospect's objections so they have no excuse for not buying your offer.
How to craft a close that justifies the price and compellingly urges prospects to take action now.
How to create a strong guarantee that increases sales and reduces refunds.
How to break through your prospect's defensive barriers so that your letter is credible, believable and compelling.
How to craft a high-response sales letter without using hype or other strongarm sales tactics.
How to use an exit popup to save the sale when your prospect doesn't jump on your first offer.
And just so I'm completely clear…
You also get professionally design eCover graphics for your PLR course:

This Big Book Of Ideas isn't designed for anyone who needs in-depth information about the art and science of creating high-response sales letters. Instead, this is a collection of 101 of the best tips, checklists, ideas, hacks and more to help you start creating better sales letters that put more money in your pocket.
And because I'm a big believer in letting others "try it before you buy it," I'll even let you download a selection of the tips at no charge to see if this guidebook is a good fit for you:
How much is it?  Just $27.00.
has been added to your cart!
have been added to your cart!
Grab All of the Above at a BIG Discount Today!
Wait! I Forgot to mention…BONUSES!!
For the first 50 buyers of this Content Planning Premium PLR Package, if you grab this PLR deal right now, you'll also get these FAST-ACTION BONUSES for a limited time only!
Bonus 1
Copywriting Expertise PLR eBook Resell PLR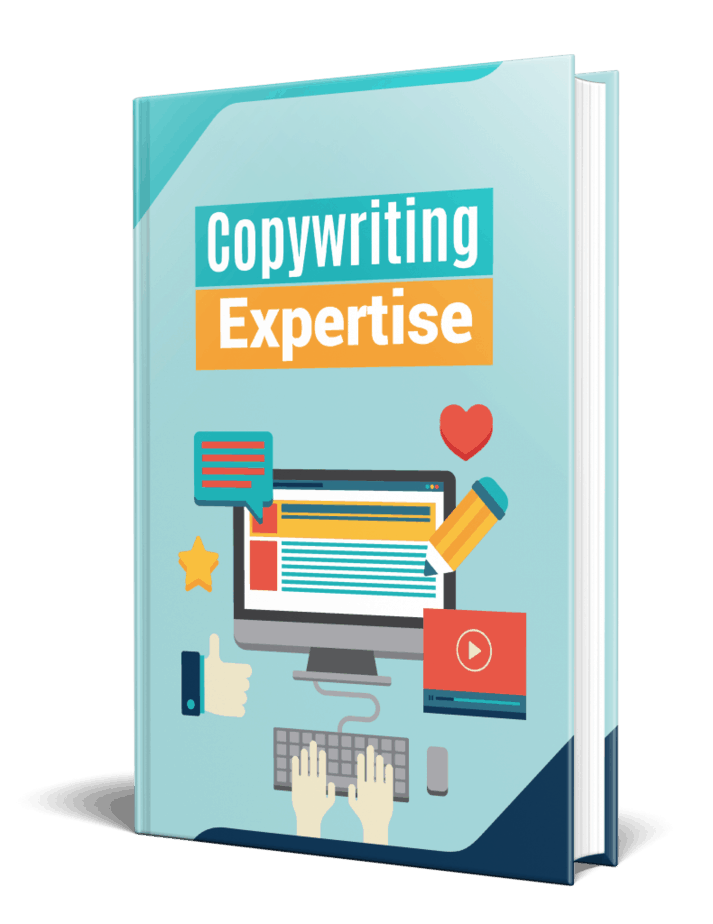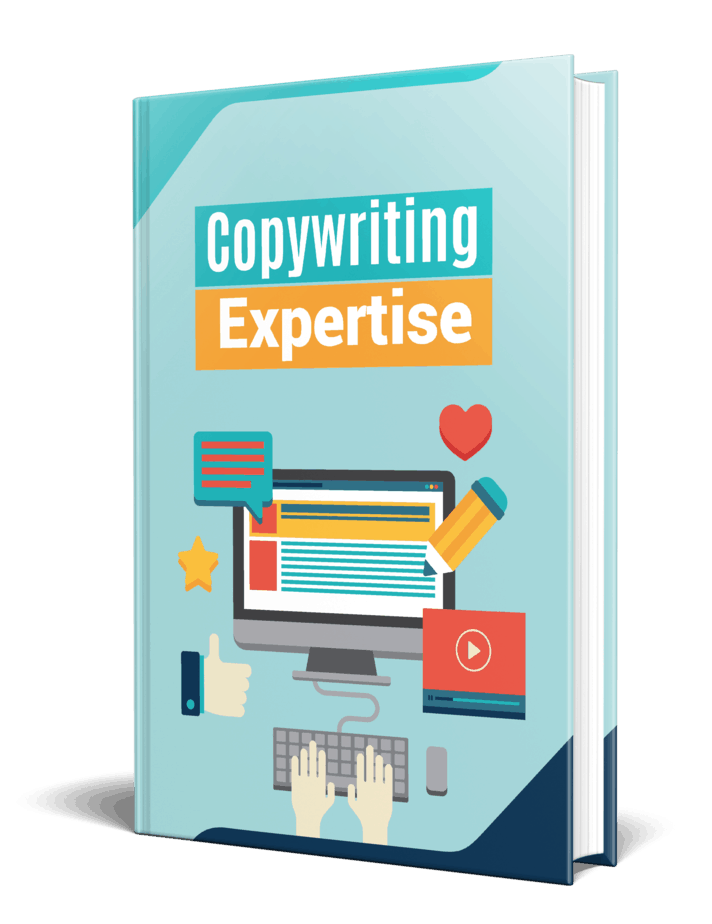 Package Details:
Download File Size: 19.1 Megabytes (MB)
eBook Format: Word Doc, Open Office Doc, Text Doc and PDF formats.
PLR eBook Graphics: Includes a Flat and 3D eCover with PSD files.
Total Word Count: 10 000+ Words
Bonus 2
Premium Copywriting PLR Cheat Sheet

Package Details:
Copywriting PLR Cheat Sheet eCovers
Copywriting PLR Cheat Sheet Flat Cover
Copywriting PLR Cheat Sheet PDF
Copywriting PLR Cheat Sheet Powerpoint Slides
Copywriting PLR Cheat Sheet PSD
Copywriting PLR Cheat Sheet Word Doc
Copywriting PLR Cheat Sheet Word and PDF Format 10 page (1225 Words)
Total File Download Size:
8.99 Megabytes (MB)
Bonus 3
Quality Copywriting Hacks PLR List Building Report

Package Details:
Download File Size – 1.33 MB
Total Word Count: 3400+ Words
Word Doc Format – Source File And PDF
eCover Graphic – Jpeg Format
Bonus 4
Successful Copywriting Tips PLR Report

Package Details:
Download File Size – 1.24 MB
Total Word Count: 5070+ Words
Word Doc Format – Source File
eCover Graphic – Jpeg Format
Bonus 5
15 Top Quality Getting Started with Copywriting PLR Articles Pack

Here are the titles of the 15 Quality Getting Started with Copywriting PLR Articles:

1. Web Copy Dos and Don'ts
2. Tips for Writing Successful Autoresponders
3. Tips for Writing Online Ads
4. What's Your USP?
5. Three Psychological Devices for Advanced Copywriters
6. The Architecture of a Sales Page
7. The AIDA Principle
8. Seven Ways to Close the Sale
9. How To Tap Into Your Readers Emotions
10. How to Get Started As a Copywriter
11. What to Do When Your Copy Isn't Converting
12. Copy Testing Dos and Don'ts
13. How To Add Credibility To Your Web Copy
14. How To Construct A Riveting Headline
15. How to Craft a Compelling Call to Action
Package Details:
Download File Size – 200 KB
Package Details:
Big Book Of Ideas For Copywriting – Word and PDF (11 000 words)
Big Book Of Ideas For Copywriting Salesletter
eCover Graphics – 3D ecovers and Flat Cover with PSD file.
PLR License
Your PLR License Terms
PERMISSIONS: What Can You Do With These Materials?
Sell the content basically as it is (with some minor tweaks to make it "yours").
If you are going to claim copyright to anything created with this content, then you must substantially change at 75% of the content to distinguish yourself from other licensees.
Break up the content into small portions to sell as individual reports for $10-$20 each.
Bundle the content with other existing content to create larger products for $47-$97 each.
Setup your own membership site with the content and generate monthly residual payments!
Take the content and convert it into a multiple-week "eclass" that you charge $297-$497 to access!
Use the content to create a "physical" product that you sell for premium prices!
Convert it to audios, videos, membership site content and more.
Excerpt and / or edit portions of the content to give away for free as blog posts, reports, etc. to use as lead magnets, incentives and more!
Create your own original product from it, set it up at a site and "flip" the site for megabucks!
RESTRICTIONS: What Can't You Do With These Materials?
To protect the value of these products, you may not pass on the rights to your customers. This means that your customers may not have PLR rights or reprint / resell rights passed on to them.
You may not pass on any kind of licensing (PLR, reprint / resell, etc.) to ANY offer created from ANY PORTION OF this content that would allow additional people to sell or give away any portion of the content contained in this package.
You may not offer 100% commission to affiliates selling your version / copy of this product. The maximum affiliate commission you may pay out for offers created that include parts of this content is 75%.
You are not permitted to give the complete materials away in their current state for free – they must be sold. They must be excerpted and / or edited to be given away, unless otherwise noted. Example: You ARE permitted to excerpt portions of content for blog posts, lead magnets, etc.
You may not add this content to any part of an existing customer order that would not require them to make an additional purchase. (IE You cannot add it to a package, membership site, etc. that customers have ALREADY paid for.)
Share this and get 20% off!
Related Products That May Interest You