Art Of Living In Moment MRR Lead Magnet and Squeeze Page - A lot of people think that they are in full control of their lives. They think that as long as they're making the right amount of money
#ArtOfLivingInMoment #LivingInMoment #LivInMomentTips #LiveABetterLife
Art Of Living In Moment MRR Lead Magnet and Squeeze Page
A lot of people think that they are in full control of their lives. They think that as long as they're making the right amount of money, live in the right part of town or otherwise enjoy the right kind of lifestyle that they are doing pretty well. In fact, a lot of people fully believe that the life that they're living is the best they could hope for.
Of course, this is just part of the picture. The other side involves their daily frustrations, their stress, pressure and the sense that somehow some way they feel stuck. How do you square the two? Well, a lot of people think that the latter is the price you pay to enjoy the former.
Believe it or not you can live life to the fullest. I know you've heard that before but you have to understand that you are giving up a lot to enjoy whatever benefits you're getting. In fact, in the big scheme of things, you probably are giving up way more than you are getting. The return on effort simply is not there.
If you want to live up to your fullest potential with a minimal amount of hassle and stress, listen up it's actually more doable than you think. In fact, you already now know how to do it. It all boils down to practicing mindfulness.
I know mindfulness is very popular in the United States, Western Europe and all points in between. There's a reason for that popularity. It's not just hype. It's not just well-renowned authors hawking their latest mindfulness book.
There's a lot more to it than the media spin. The bottom line, if you care to dig deep enough, is that it works. Mindfulness is not mysticism. It is definitely religion. Instead, it works with how your mind already operates.
The problem is most people somehow some way pick up negative mental habits that turn their minds against them. I know that sounds crazy, but that's exactly what's happening. Instead of letting your mind work for you, you pick up all these habits along the way that make your mind work against you.
This is why it's really important to understand whether you need a mental detox or not. When you detoxify your mind, you unclench your mental muscles and let go of stuff that ultimately holds you back and drags you down.
Introducing:
Art Of Living In Moment MRR Lead Magnet and Squeeze Page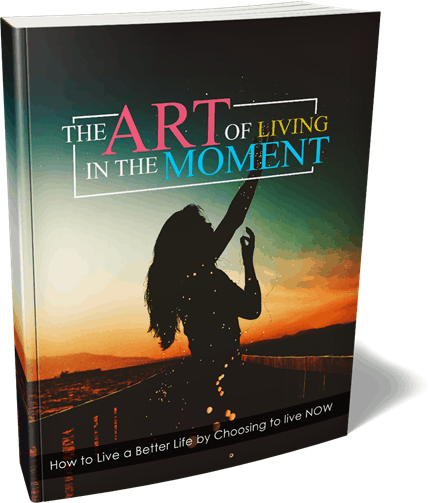 Do you ever walk into meetings feeling like a deer caught in headlights? It doesn't matter how well-prepared you are. It doesn't matter how long it took you to prepare. When the moment of truth comes, you get caught flat-footed.
Do you find yourself in a relationship that doesn't seem to be going anywhere? Even though the other person seems like a wonderful person, you just don't feel that this is it.
Do you find yourself in a job that you ultimately hate but can't let go? Are you unhappy with how you look or how much you weigh?
Well, if you put all these together and try to square it with the fact that you don't really lift a finger to change your situation, welcome to the club. Most people feel that they're not in control that's why they feel stuck.
Let's put it this way, people who don't feel stuck will do something about their situation. Somehow some way they will break out of that box and go somewhere else.
Unfortunately, whatever you're doing produces enough rewards to keep you there. This is not the best situation, and you know it, but you feel that everything else just takes too much effort so you feel stuck. The more you feel stuck, the less control over your life you think you have. This is not a great feeling to have.
has been added to your cart!
have been added to your cart!
Package Details:
Giveaway Audio
Giveaway Report
Graphic
Squeeze Page
Total File Download Size:
7.89 Megabytes (MB)
Master Resell Rights License:
You're granted master resell rights, resell rights or to resell with personal use rights.
You may add this product to your PAID membership site
You may giveaway the product as a bonus when people buy through your affiliate link
You may edit the included opt-in / squeeze / landing page
You may giveaway the eBook for Lead Generation purpose
No, you may NOT edit the contents of the eBook
No, this product does NOT include private label rights. You are granted Master Resell Rights only
has been added to your cart!
have been added to your cart!
Share this and get 20% off!
Related Products That May Interest You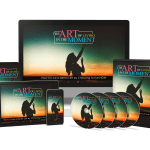 #LivingInTheMoment #LivingInTheMomentTips #LivingAlifeOfConfidence #LiveABetterLife #ReclaimYourPower The Art of Living in the Moment Sales Funnel with Master Resell Rights It's About Time For You To Learn The Art of Living in…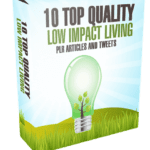 10 Top Quality Low Impact Living PLR Articles and Tweets In this PLR Content Pack You'll get 10 Quality Low Impact Living Articles and Tweets with Private Label Rights to…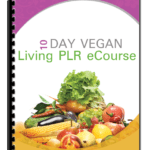 10 Day Vegan Living PLR Newsletter eCourse 10 Day Vegan Living PLR Newsletter Emails ready to be used for list building, autoresponder emails and training your subscribers. Simply slap your…
---
TAG : art of living master resell rights report, art of living mrr, art of living mrr lead magnet, art of living mrr report, art of living report
CATEGORY : Lead Magnets, Master Resell Rights Products, MRR Audios, MRR Lead Magnets, MRR List Building Reports, MRR Reports, Products with Squeeze Pages, Reports, Resell Rights Audios, Resell Rights Lead Magnets, Resell Rights List Building Reports, Resell Rights Products