5 Suprisingly Simple Ways To Be Happy MRR Lead Magnet and Squeeze Page - Discover 5 Surprisingly Simple Ways To Be Happy
#WaysToBeHappy #SimpleWaysToBeHappy #HappinessTips #MakeYourselfGappy #OvercomeUnhappiness
5 Suprisingly Simple Ways To Be Happy MRR Lead Magnet and Squeeze Page
Discover 5 Surprisingly Simple Ways To Be Happy
Happiness is a choice. You can take measures to make yourself happy, or you can choose to remain in the status quo and continue being unhappy. It's probably safe to say those with sound mind are going to choose happiness over unhappiness. It's common sense, isn't it?
But what most people don't know is that they don't need to think of overly grandiose schemes to finally end up happy. In this short report, I'm going to share with you five surprisingly simple ways you can be happy.
Introducing:
5 Suprisingly Simple Ways To Be Happy MRR Lead Magnet and Squeeze Page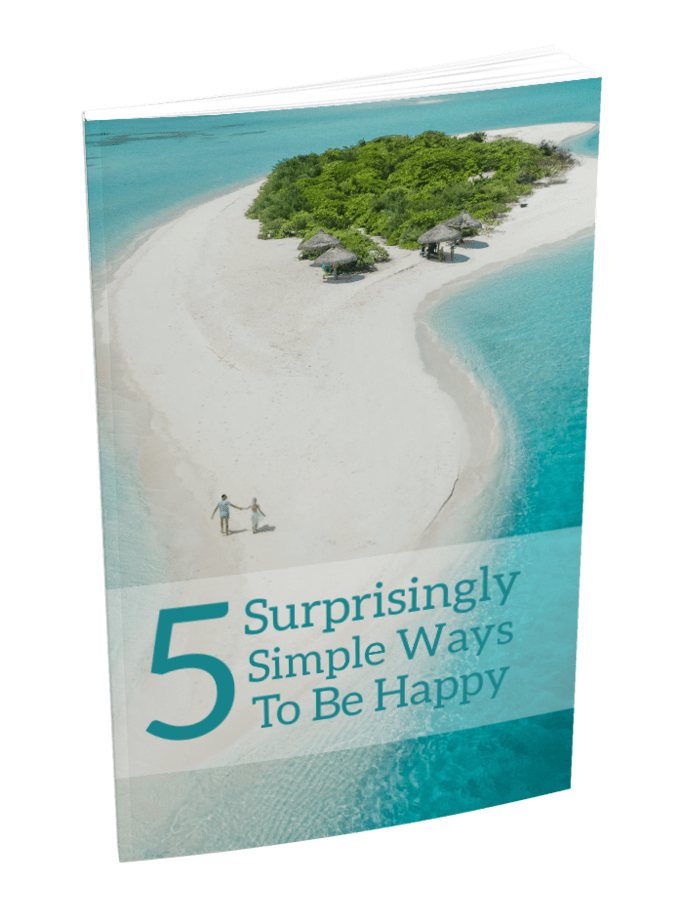 Tip #1: Get enough sleep each night
How do you feel when you don't get enough sleep at night?  Grumpy, probably. When you go about your day, you'll find yourself dozing off or just staring blankly into space. Your energy levels are going to be so low; you'll find it hard to keep up with everything that's happening around you.
When you lack sleep, you'll be less productive at work. If you drink coffee, you'll probably be drinking several cups just to get your energy levels up. As you probably know, consuming too much caffeine will have adverse effects on your health. Additionally, when you consistently lack sleep, you'll eventually weaken your immune system thus making you more prone to sickness and disease.
On the other hand, when you get a good night's sleep, you wake up in a much better mood. You're more alert, you can think quickly on your feet, you're not going to fall asleep in your desk, or worse, in your car. You'll feel less stressed, and you'll have so much more energy to last you throughout the day.
But how do you get good enough sleep at night?
Well, there are quite a few ways. For one, you can go to bed early at night especially if you know you're going to be up early the next day. Aim for at least 6-8 hours of sleep. Instead of watching television or scrolling social media on your phone, head straight to bed. You'll need to have plenty of self-discipline, however, to make sure this gets done. It's so easy to ignore this advice and continue watching TV late at night.
Another technique you can use is to reduce blue light exposure at night. Your computer screen and your phone emit large amounts of blue light. You can dim the screen brightness or use apps to filter out the blue light; this puts less strain on your eyes.
Make your bedroom easy to sleep in as well. Turn down the temperature and if possible, remove all gadgets from the room. This means no TV, computers, and phones inside your bedroom. Try to implement this tip and experience a much better quality of sleep. When you consistently get a good night's sleep, your happiness levels will also rise.
Tip #2: Exercise regularly
You probably already know the benefits of exercise. Whether you're trying to lose or gain weight, exercise and proper diet is your best friend. Exercise gives you an incredible boost of energy you're not going to find anywhere else.
While you may think it's counterintuitive to exercise when you're already physically tired, it's actually a pretty good idea. No matter how tired or sluggish you feel, once you exercise you'd feel all these melt away, only to be replaced by a fountain of energy.
has been added to your cart!
have been added to your cart!
Package Details:
Articles
Graphics
Optin Audio
Optin Page
Optin Report
Total File Download Size:
16.9 Megabytes (MB)
Master Resell Rights License:
You're granted master resell rights, resell rights or to resell with personal use rights.
You may add this product to your PAID membership site
You may giveaway the product as a bonus when people buy through your affiliate link
You may edit the included opt-in / squeeze / landing page
You may giveaway the eBook for Lead Generation purpose
No, you may NOT edit the contents of the eBook
No, this product does NOT include private label rights. You are granted Master Resell Rights only
has been added to your cart!
have been added to your cart!
Share this and get 20% off!
Related Products That May Interest You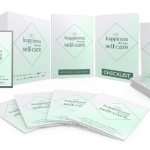 Happiness Through Self-Care Sales Funnel with Master Resell Rights - Finally! End Stress, Anxiety, and Burnout By Following This Simple Plan to Soothe and Care For Your Body, Mind, and…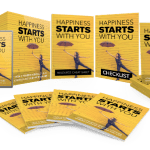 #HappinessStartsWithYou #SeekHappiness #HappinessTips #OvercomeUnhappiness #IgniteHappiness Happiness Starts With You Sales Funnel with Master Resell Rights Finally! Discover How A Positive Mental Attitude Can Ignite Happiness And Success In Work And…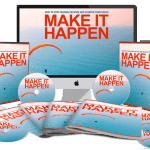 #MakeItHappen #GoalsSetting #Goals #AccomplishingGoals #RelationshipGoals  #SettingNewGoals Make It Happen Sales Funnel with Master Resell Rights It's Time To Turn It All Around, And Start Making Things Happen! Avoid being like…
---
TAG : simple ways to be happy master resell rights report, simple ways to be happy mrr, simple ways to be happy mrr lead magnet, simple ways to be happy mrr report, simple ways to be happy report
CATEGORY : Lead Magnets, Master Resell Rights Products, MRR Articles, MRR Audios, MRR Lead Magnets, MRR List Building Reports, MRR Reports, Products with Squeeze Pages, Reports, Resell Rights Articles, Resell Rights Audios, Resell Rights Lead Magnets, Resell Rights List Building Reports, Resell Rights Products, Self Improvement