Video Marketing Blueprint Sales Funnel with Master Resell Rights
Who Else Wants To Use Videos To Market Their Business And Generate Massive Leads.. Starting Today!
And You Don't need Amazing Video Making Or Recoding Skills To Even Begin!
Sick and tired of taking the long way when it comes to building your list?
Frustrated with 'guru' methods that don't work the way they were promised?
I feel ya!
Believe it or not, building your list and getting leads doesn't have to be hard.
In fact, it has gotten a whole lot easier.
And in just a couple minutes from now, you will learn a powerful yet largely undertapped traffic source…
You can draw continuous, massive leads
Get targeted buyers
And do this with nothing more than short videos!
If you haven't started using videos for marketing, you're leaving lots of money and leads on the table right now.
And… I know… you're probably thinking along the lines of
"I don't know how to create my own videos"
"I don't want to be standing in front of the camera"
"That sounds like too much work!"
But what if I tell you this couldn't be any further from the truth?
Because The Truth Is:
You DON'T have to record your own videos
You DON'T have to stand in front of the camera or do that embarassing selfie video
It won't take more than a few minutes of your time (and I will show you how)
And you can use the same videos to drive targeted leads to your offer and landing page!
This is the turnaround you're looking for…
Introducing Tour Blueprint To Marketing With Videos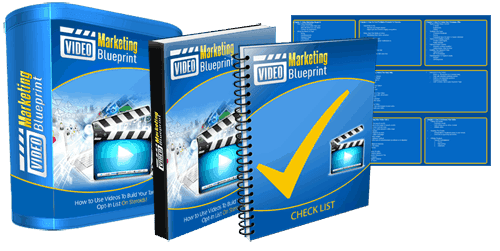 I will show you how to create or get simple videos for free or low-cost…
… And generate traffic to build yourself a sizable, MASSIVE list!
Nothing to do with Facebook Ads
Nothing to do with methods you probably know (and tried without much luck)
What You Will Learn:
Discover the blueprint to building your list at warp speed using videos … you don't have to record!
How to find profitable products to promote using videos
Bank in passive sales with videos
How to create a killer give away offer
And use videos to generate targeted leads… by the hordes!
Easy ways to churn out videos using free and inexpensive tools and methods… and within hours!
I also include my on-screen tutorial so you can follow on how to configure your YouTube account to start sharing out your videos!
You also learn how to pick the right keywords to rank high for your videos and get all the search it deserves.
And much more… this is going to change the way you build your list, and video marketing won't be the same again!
The best part is: learning this prized skill won't come at the price of a seminar or workshop.
In fact, you can get instant access to this digital course at a much lower investment.
I imagine if you make 1 sale, maybe 2… you will make back your investment – and the rest is profit.
There's no better time than now to start building your list with videos.
Secure your instant digital access NOW.
has been added to your cart!
have been added to your cart!
Get The Video Version Of My Training Course As I Show You How To Get Targeted Leads With Videos
Before You Go… I am wondering if I can interest you in a special One-Time Offer? I know you're eager to check out your new purchase so I'll get straight to the point…
7 Video Series In MP4 Format, Total Running Time: 1 hour 4 Minutes
Only for new customers, how would you also like to get the video version of my training course?
With these MP4 video series, you can: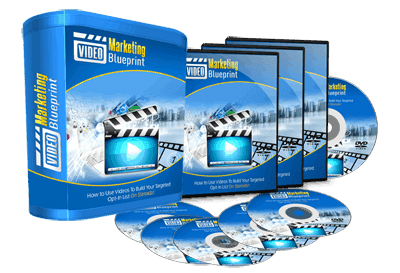 You Will Access The Following Video Training Modules:
Module #1: Video Marketing Blueprint
Here's how your videos will figure in your overall plan to generate massive, targeted leads. This is the big picture most marketers are missing out, despite how HOT videos are growing in popularity everyday!
Module #2: Finding Profitable Products To Promote
I show you how to quickly and easily conduct your own research to find out what products are selling in the marketplace. Success leaves clues. So it makes sense to follow what is already selling like hot cakes, it's an absolute no-brainer indeed.
Module #3: How to Create Your Give Away Offer
The main reason why you're using videos to market yourself or your business. First you need a means of capturing leads and to do that you need to create a high incentive offer and give people a good reason to part their name and email address to you!
Module #4: Creating Videos The Easy Way
No technical or artistic mumbo jumbo involved. I show you how you can easily create your own videos using inexpensive software and tools, even if you have no prior experience. Again, you don't have to be a videographer and no, you don't need to record yourself on camera – in case that thought crossed your mind!Instead I show you how to create short, fast-to-produce videos that capture attention and get people to lead in onto your free give away offer.
Module #5 and #6: Marketing Your Videos – Part I & II
The main meat of the training course. I guide you from your basic steps to setting up your YouTube and Google Adwords account to running ads to targeted audience. And how to do just that inexpensively. Start getting traffic as early as today and build your list from your videos (which is heck a lot faster than painfully slow methods like 'SEO' and 'article marketing…)
Module #7: How to Increase Your Sales
I show you how to monetize your growing list with targeted offers and generate a nice income from your new leads.
Most video training programs are priced anywhere from $97 up to even $297 – and home study courses can go for much higher than that.
However I have no intention of putting an exorbitant price tag on these videos, and I feel that if you want to get a better learning experience you deserve to get it at a much more affordable price.
So here it is…
Click on the button below and get access to the video version of this training program now.
has been added to your cart!
have been added to your cart!
Here's a Sample Video So That You Know What To Expect From These Videos
has been added to your cart!
have been added to your cart!
Package Details:
Ebook
Checklist
Covers
Landing Page
Mindmap
Report
Sales Letter
Sales Video
Advance Video Course:
Audios
Covers
Promotion Tools
Sales Letter
Transcript
Videos

Total File Download Size:
275 Megabytes (MB)
Master Resell Rights License:
[YES] Can sell and keep 100% of the sales.
[YES] Can edit the sales letter and graphics.
[YES] Can be bundled into another paid package and sell at a higher price.
[YES] Can be used as a bonus to another product you are selling.
[YES] Can be sold in a Dime sale event.
[YES] Can be added into a paid membership site.
[YES] Can pass on the Resell Rights privilege to your customers.
[NO] Can be given away for free.
[NO] Contents of the product can be edited, modified or altered.
has been added to your cart!
have been added to your cart!
Share this and get 20% off!
---
TAG : video marketing blueprint, video marketing blueprint complete sales funnel with master resell rights, video marketing blueprint ebook, video marketing blueprint mrr, video marketing blueprint mrr videos, video marketing blueprint videos, video marketing blueprint videos master resell rights, video marketing blueprint with master resale rights
CATEGORY : Master Resell Rights Products, Master Resell Rights Sales Funnels, MRR eBooks, MRR Reports, MRR Videos - Master Resell Rights Videos, Reports, Resell PLR Products, Resell Rights Ebooks, Resell Rights Videos, Sales Funnels, Video Courses, Video Marketing