Surefire Local Launchpad PLR Videos – A Done For You Video Course with Full Private Label Rights that you can re-brand and resell as your own and keep all the profits!
Discover How to Make Money by Offering Services to Local Businesses and Stand Out From the Crowd Without Having to Compete… Starting Today!
Who is this PLR Video Course Perfect For?
Internet Marketing Coaches
Book Marketers
Affiliate Marketers
Digital Product Resellers
Email Marketers
Membership Site Owners
Marketers looking for Editable Video Guides and Tutorials with Private Label Rights
Newbie marketers looking to learn from it
Online businesses looking to grow
Serious Marketers
And many other ways!
The fact is that people love learning from videos and video training in highly in-demand because people prefer learning from videos.
has been added to your cart!
have been added to your cart!
Introducing The Surefire Local Launchpad PLR Video Course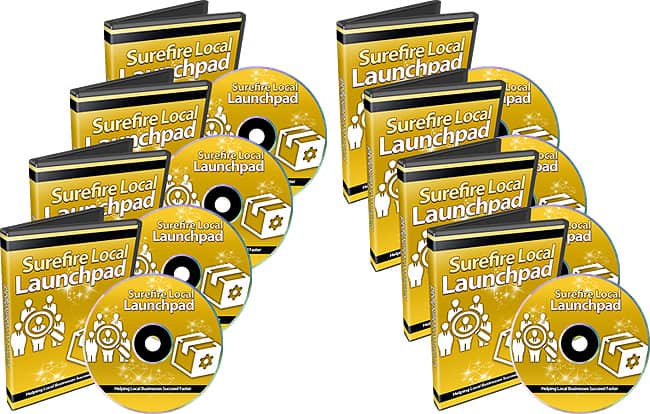 Video #1 – Quick Overview
In the first video of this series, you'll be given a bird's eye view of the local launch pad. The ultimate goal here is to help you use free SEO report and analysis tools to get your foot in the door in order to build trust and gain more clients without having to hard-sell anyone. But, of course, what good is getting more clients if you cannot offer them valuable services? We'll also be fully covering that aspect, showing you how to offer specific services to your clients to help them achieve their end goals.
Video #2 – Find Low Hanging Fruit Clients
The term low hanging fruit clients refers to clients who really want your services or what you have to offer. They are people who are willing to go out of their way to possibly even pay more. Essentially, your end goal should be to find these good clients and avoid the bad ones. How can you do that? This video will show you!
Video #3 – Pinpoint Opportunities
Now that you know how to find low hanging fruit clients, how can you take what you've learned and apply it with free tools? In this video, we will pinpoint potential opportunities and possible needs in the market. Once you find a client who needs your services, you'll be better prepared with different ways to close the deal.
Video #4 – Professional Bartering
This brings us to the act of bartering. Some clients are more open to bartering or haggling than simply paying the upfront cost. This, however, isn't the only thing discussed in the video. You'll also learn how to get clients to visit your home in order to create a more personal relationship, and how to get access to high-value services in exchange for the services you offer, all while spending less time and money.
Video #5 – WordPress Conversion
At this point, we are going to dive in and look deeper at the different services you can offer local businesses. Start with the basics; look at a business website and make sure that they are using the correct platform to increase their user friendliness. We'll show you how to collect money as the middleman and make sure that others are doing their jobs correctly.
Video #6 – Template Design Upgrade
Some of your clients may already have a WordPress website. If they do, then you'll want to be sure that they have the correct template design to match their niche. This video will teach you how to find the correct template or, if you prefer, how to find someone who can.
Video #7 – LSI-Friendly Content
Another of many problems that clients face is having content that just doesn't convert. In other words, having content that rarely turns potential leads into customers. In addition, you'll want to make sure that the content is search engine friendly in order to receive better ranking. This video will show you how to get more targeted traffic to your client's site.
Video #8 – WordPress Plugins
Aside from non-converting content, one of the most common problems clients face is not having the correct WordPress plugins to run their website properly. In this video, we'll cover the standard plugins that most websites need, the highest recommended security plugins, plugins to help speed up the site, and plugins to make the site more search engine friendly.
Video #9 – Live Example
Now that we have covered the full blueprint above, it's time to take everything that you've learned and show you a real life example of the system in action. This video will show you how every step works to create an engaging, profitable experience for both you and your client.
Video #10 – Outsourcing
Once you've applied the above lessons once or twice, you'll want to outsource the whole process to a WordPress expert. The question now becomes how you can find experts who will work directly with both you and the client.
Follow this simple step-by-step system and you're sure to rise above the competition!
Grab this video course and Discover how to make money by offering your services to local businesses without having to compete with everyone else…
has been added to your cart!
have been added to your cart!
Here's The Sales Video You'll Be Getting With This PLR Video Course:
Here's a Sample Video So That You Know What To Expect From These PLR Videos:
Here's a Link Where You Can Preview the Actual Sales-letter and Sales-page:
Click Here To View The Sales Page
This Private Label Rights Video Course comes with an entire business in a box reseller package that you can use, rebrand and resell at your wish.
has been added to your cart!
have been added to your cart!
Download Package Details:
10 640X360 MP4 Flash Videos
10 1280X720 MP4 Videos
10 MP3 Voice-overs
10 PowerPoint Slides
Sales Video in MP4 Format
Sales-letter in DOC, HTML and PDF Format
Editable Graphics: Covers, Flat Cover, Header, Footer, Button (Images and PSD)
Total File Download Size:
700 Megabytes (MB)
Private Label Rights License:
Legal Disclaimer: This license is Non – Transferrable; meaning you cannot give these same rights away. If you want to sell rights to your customers; pay close attention to the license below. We closely
monitor vendors that sell the product and take legal violations seriously.
DO NOT Change this license…violations will be obvious will be prosecuted under the DMCA federal law. You cannot give the product away for free, even to your list…
What You Can do:
[YES] Can Sell This Product
[YES] Can Be Packaged with Paid Products. 5 PRODUCTS MAXIMUM CAN BE BUNDLED
[YES] Can Be Offered as a bonus to Paid Product
[YES] Can Be Added to monthly Paid MEMBERSHIP or Training SITES If you have a membership site where people pay a onetime fee to get into download 100's of products, then you cannot include resell rights this product in that bundle.
[YES] Can Put Your Name on the Sales Page
[YES] Can Sell Resale Rights (Does not relate to PLR, meaning your customers can resell the video as is…)
[YES] You can stamp your name on the videos, but you cannot sell PLR.
What You Can't Do:
You CANNOT Give your customers the AVI files or 1280x720HD MP4 files
You CANNOT Give Transcripts
You CANNOT Offer In Firesales
You CANNOT Offer in Dimesales
You CANNOT Offer These Videos in Firesales if there are more than 5 products.
You CANNOT Sell Master Resale Rights to videos as is.
You CANNOT Give away resell rights for free
You CANNOT Give away videos for free
You CANNOT Claim Original Copyright
Repeat: You CANNOT Sell Private Label Rights
has been added to your cart!
have been added to your cart!
Share this and get 20% off!
Related Products That May Interest You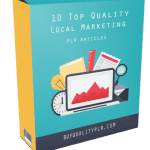 #LocalMarketing #LocalSEO #LocalEvents #LocalAdvertising #LocalInternetPresence 10 Top Quality Local Marketing PLR Articles In this PLR Content Pack You'll get 10 Quality Local Marketing PLR Articles with Private Label Rights to…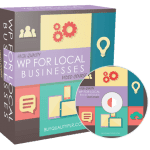 High Quality WP For Local Businesses Video Course Learn how to build and grow your own website with This step-by-step Local Businesses Video Course [purchase_link id="555284" text="Add to Cart" style="button"…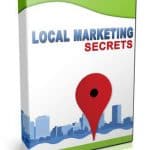 17-Part Local Marketing Video Course with Master Resell Rights The Simplest Way Known To Man To Make Money With Local Marketing Even If You've Never Built A Website Or Landed A…
---
TAG : high quality plr videos, internet marketing plr videos, local marketing plr videos, local services plr, plr surefire local launchpad, plr videos surefire local launchpad, seo plr, surefire local launchpad plr, surefire local launchpad plr videos, surefire local launchpad plr videos with resell rights
CATEGORY : Business PLR Videos, Internet Marketing PLR Videos, Local Marketing PLR Videos, Marketing PLR Videos, Offline Marketing PLR Videos, PLR Videos, Private Label Rights Products, Resell Rights Products, Resell Rights Videos, SEO PLR, Video Courses, WordPress PLR Videos