Spend More System Brandable PLR Coaching Course - Growing Your Business Means Increasing Your Number Of Customers, The Average Amount They Spend, And The Frequency Of Their Purchases.
#SpendMoreSystemCourse #SpendMoreSystemGuide #SpendMoreSystemTips #SpendMoreSystemTricks #GetMoreOrders
Spend More System Brandable PLR Coaching Course
You Have Three Income Objectives: Get More Orders, Get Bigger Orders And Get Repeat Orders!
Growing Your Business Means Increasing Your Number Of Customers, The Average Amount They Spend, And The Frequency Of Their Purchases.
It doesn't matter what you are selling online, people will buy it if they know, like and trust you enough to spend moneyin anticipation that you will help them solve their problems, reach their goals and enjoy their interests.
Helping your customers is satisfying, isn't it? When you get a heartfelt thank-you email from one of them, it gives you the warm fuzzies all day.  You're doing good in the world and it feels awesome to help people achieve their goals.
But at the end of the day, these good feelings don't pay the mortgage or put food on the table. And that's why you also need to look for ways to boost your profits, even while you're having fun with your business and making a difference in the lives of your customers.
Now…
If you've done any reading on this sort of thing before, then you've probably encountered some pretty funky stuff. You've got people telling you to use "mind control" tactics on your customers. They're telling you to "hypnotize" them. They're giving you ways to boost sales that are barely legal.
Barely.
I don't know about you, but I'm not comfortable with any of that. If you're like me, you don't want to trick anyone into buying your stuff. You want to sleep well at night knowing that you've got happy customers who are buying from you because they really WANT to… not because you played some psychological head games to prey on their emotions.
Point is…
If You Like The Idea Of Making An Honest Living Selling More Of Your Products To Grateful And Satisfied Customers, Then Here's Something Right Up Your Alley…
I've got a great new course which will show you a proven system for getting all your customers to start spending more money with… no tricks, no "mind control," no black hat, no strategies that give you the willies!
Just honest, straightforward strategies that REALLY work. The kind of strategies that create a good living for you, help you achieve greater influence in serving your customers, and make sure you sleep well at night too.
Take a look…
Introducing:  The Spend More System – Your Guide To Greater Income And Influence With Your Customers

54-Page .DOC Available For Immediate Download
The Spend More System course is a no-fluff, quick-read curriculum that walks you through ten lessons for identifying the key places in your business where you could be making more money, generating more sales from new customers, and getting your existing customers to spend more money with you.
When you download The Spend More System course below, you will…
Learn exactly what steps you can take right now to get people who aren't spending a penny to start eagerly buying your products.
Get dozens of tips, ideas and examples for getting new orders, getting bigger orders, and getting repeat orders.
Complete actual "assignments" that walk you through the steps of getting more buyers and turning them into longtime, loyal customers.
As you work your way through the The Spend More System curriculum, you will learn about the ingredients you need to separate yourself from the competition so that people buy from you instead, how to get prospects to trust you with their money, how to encourage customers to spend more money today, tomorrow and next year…. plus more. See below for the complete details!
Here's Exactly What Is Included…
By using the insights in The Spend More System course, you can make more money with your business simply by knowing exactly how and when to ask for more sales and bigger sales.
Hint: you'll do it by giving people the exact solutions they need at the right time. 
And when you make money helping other people… everybody wins!
Getting people to spend more doesn't have to mean pressuring people to buy.These are two different things.
Example: There is a big difference between asking someone, "Do you want fries with that?" and making them feel like a loser if they don't buy the fries.  You can offer batteries when someone purchases a remote-control car without playing with their emotions because they didn't buy the high-end RC car.   
Getting people to spend more means bigger profit for you, but ultimately it should always mean bigger benefit to the customer. Helping them solve their problems, reach their goals, and / or enjoy their interests will lead to them spending more money with you because they are getting what they want from the purchase.
You don't have to twist anyone's arm to get that result
If that sounds like the approach to marketing that resonates with you, then take a look at what's inside The Spend More System course…
Lesson 1:  The 5 Proven Parts For Getting Customers To S.P.E.N.D. More Money
Inside this first lesson you'll get an overview of the S.P.E.N.D More system, which looks like this:
S = Sales.
P = Positioning.
E = Experience.
N = Negatives.
D = Demand.
If you snap all five of those components into place, then you're going to have exactly the sort of profitable business that you've been hoping for all this time.
Lesson 2: Five Ways To Increase The Average Amount Customers Spend Per Order
The first component of the S.P.E.N.D. More system is Sales, and that's all about getting your customers to spend more money with you on every order…
For example, maybe you're selling a $25 product. That doesn't mean the total transaction price should be $25. That's just a starting point. You want your customers to come to you to buy a $25 product, but leave your sales page with a $40 order, a $60 order or more. This lesson shows you how to do it so that it's truly in their best interest to spend more.
Lesson 3: How To Get People To Know, Like And Trust You With Their Money
Here's the plain and simple truth: people aren't going to spend money with you unless they know, like and trust you.
And another truth: most marketers have no idea how to create this sort of relationship with their audience. Instead, they "churn and burn" their lists until their prospects scatter away like scared cats. Two words for you:  not good.
That's why inside this lesson you'll find out how to use your content to get people to know, trust and like you enough to give you their hard-earned money because they feel confident that you can deliver what they want in your product.
Lesson 4:  Three Places To Keep Customers Happy (And What To Do At Each Of Them)
Inside this lesson we're going to take a look at the "E" of the S.P.E.N.D. system: Experience.
Specifically, you're going to learn how to offer a great experience to your customers in three places:
Your website.
Your emails.
Your products.
End result? You're going to have really happy customers who'll buy from you again and again. J
Lesson 5:  5 Reasons Why Your Customers Are Buying From Your Competitors (And How To Win Them Back)
Here's an issue that every business owner can relate to: customers who choose to do business with your competitors (rather than you). It feels like someone is taking money out of your pocket when this happens, especially if you know you have the superior product.
That's why in this lesson we'll look at the "N" of the S.P.E.N.D. system, which refers to overcoming the Negatives that affect your sales. Fix these problems, and you're going to start making a lot more money as customers turn to you instead of the competition.
Lesson 6:  How To Get People Who Aren't Spending A Penny To Start Buying From You
We've now reached the "D" of our S.P.E.N.D. More system, and here we'll talk about Demand. Specifically, we'll look at how to create demand so that people who aren't spending a penny start buying from you. In other words, you're about to find out how to boost your conversions.
Sidebar:  Demand is the willingness and ability to buy something at a given price in a given time period.  To create demand is to get people interested in your product so they are willing to buy it because they believe it will deliver a desired outcome.
These proven strategies will help you show other people how your product can help them get the results they're after … and that will get them excited about buying your product.
Lesson 7:  The Surest Way To Get New Orders Every Single Week
Getting orders doesn't need to be difficult. If you set up the right sort of system, then you can build relationships with your prospects and turn them into buyers (and repeat buyers) every single day of the week… even when you're far, far away from your computer and not even thinking about work!
Sound intriguing? Then you're going to want to check out this lesson, which outlines a blueprint to help you strategically follow up with your audience and generate sales the hands-free way.
Lesson 8:  Three Long-Term Retention Strategies That Keep Customers Buying
Turning prospects into customers is one thing. Transforming these new customers into repeat buyers is quite another. If you want to make money over the long term, then you need to put in place retention strategies that turn that $10 customer into a $100 or even $1000 customer.
Hint:  One of these strategies is something I've used for many years to get sales month after month from the same customers.  Once you see what it is, you'll definitely want to start putting it to work for you.
This lesson will show you three great ways to increase your order frequency (how often your customers buy from you).
Lesson 9:  Five Ways To Reduce Refunds And Wipe Out Buyer's Remorse
Imagine this for a moment…
A brand-spanking new customer is in the midst of downloading your product. And then the negative thoughts start creeping in. "I shouldn't have purchased this. I really can't afford it. I'm not even going to use it."
Your customer just got hit by buyer's remorse. And the next thing they're going to do is hit you up for a refund. Not good!
The good news is that you can stop buyer's remorse in its tracks, and this lesson shows you five ways to do it.  In the end, it's good for you and it's good for your customer.  Check it out!
Lesson 10:  The Most Neglected Way To Increase The Lifetime Value Of Your Customers
When we talk about increasing the lifetime value of a customer, what comes to mind?
Most people immediately think of getting customers to spend more money. Yes, that's important. But your customers are much more valuable beyond the amount of money that they spend with you. And that's why this lesson reveals five "out of the box" ideas for increasing the lifetime value of your customers to your business.
Hint:  Strategies #1 and #2 have the potential to add thousands, even tens of thousands, of extra dollars to your annual sales totals.  If you don't do anything else that I teach in this course, make sure you do these two things.
As you can see, this is a short course that is jam-packed with meaty content you can use to get more orders, bigger orders and repeat orders.  It's only 53 pages long and each lesson is filled with "no-fluff, no-filler" content that shares what you need to know in an "easy-to-understand, easy-to-use style".
Like I said at the beginning, growing your business doesn't have to be complicated.  You simply need to put things into place that help you increase your number of customers, the average amount they spend, and the frequency of their purchases.
More orders.  Bigger orders.  Repeat orders.
And you don't have to resort to high-pressure tactics to convince people to do those things.  I'm going to ask for your order in just a minute.  Honestly, you've probably already made your mind up at this point.  I've simply taken you on a quick tour of the product and how it can benefit you. I'm convinced you know everything you need to know to make the call if this course is for you.
It doesn't matter what you are selling online, people will buy it if they know, like and trust you enough to spend money with you in anticipation that you will help them solve their problems, reach their goals and enjoy their interests.
The Spend More System course will help you put things into place that will help you convince them of that.
The only thing left to tell you about is the price.  And that's the best part of what you'll read on this page…
has been added to your cart!
have been added to your cart!
Here's A Preview Of The Spend More System Brandable Coaching PLR Course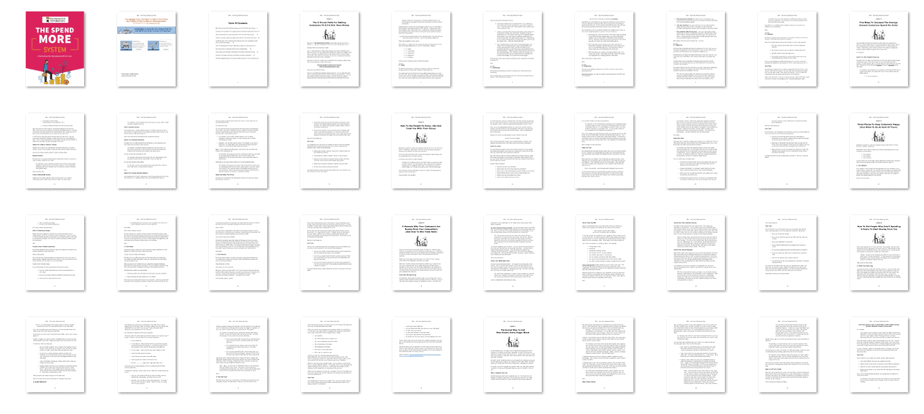 Limited Time FAST-ACTION Special Bonuses:
If you grab the The Spend More System Brandable PLR Coaching Course today, you'll also get these bonuses:
Bonus 1: Customer Relationship Mastery Unrestricted PLR eBook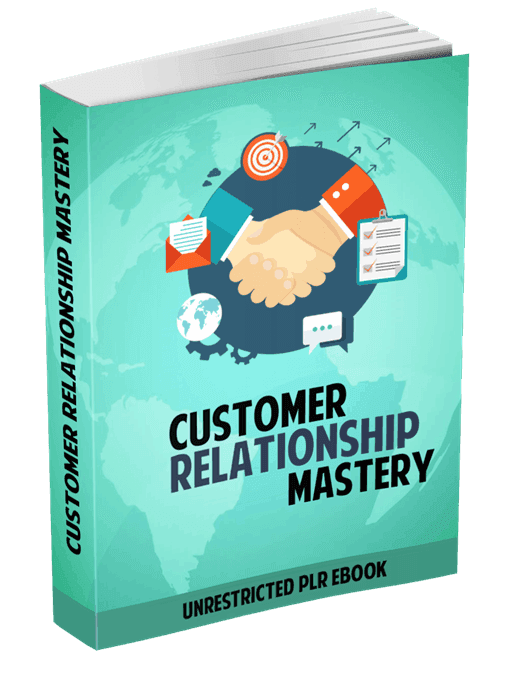 Bonus 2: 130 Unrestricted Customer Service PLR Articles Pack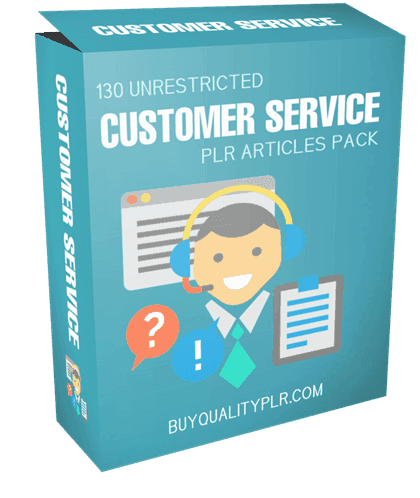 Bonus 3: Customer Service and Retention Done For You Marketing Templates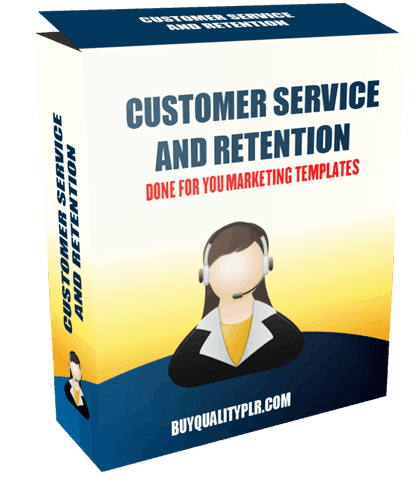 Bonus 4: Customer Service PLR Newsletter eCourse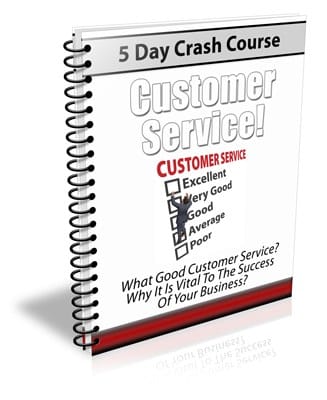 Bonus 5: Brand and Grow With Customer Incentives PLR Newsletter eCourse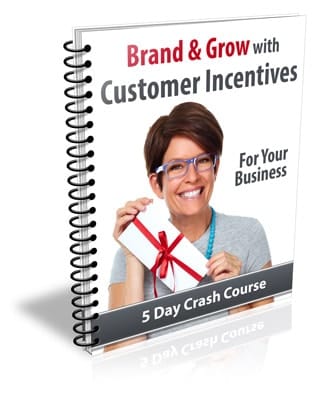 Bonus 6: Building Your Buyers List Sales Funnel with Resell Rights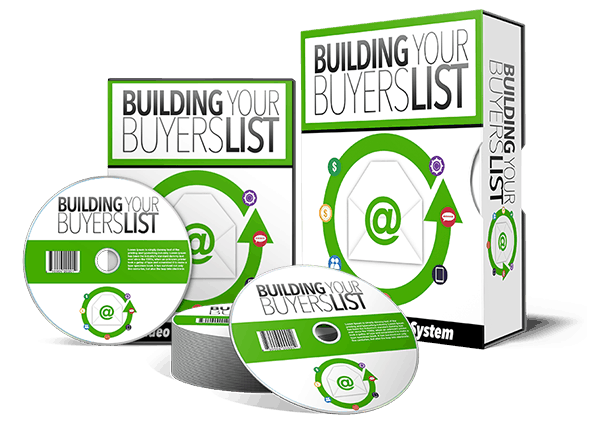 Bonus 7: Buyer Traffic Funnel PLR Videos Resell PLR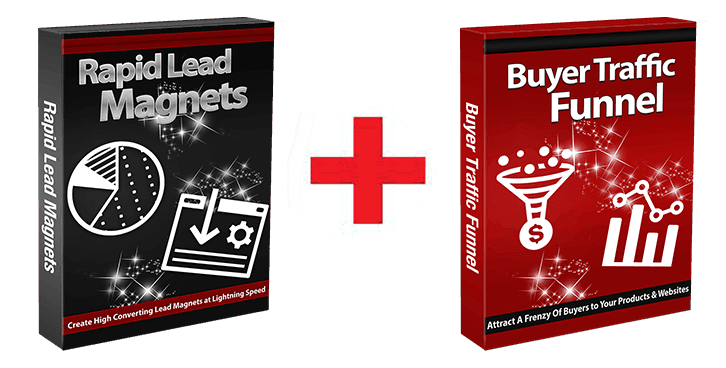 Bonus 8: Increase Sales PLR Newsletter eCourse

Bonus 9: One Time Offer Blueprint Sales Funnel With Master Resell Rights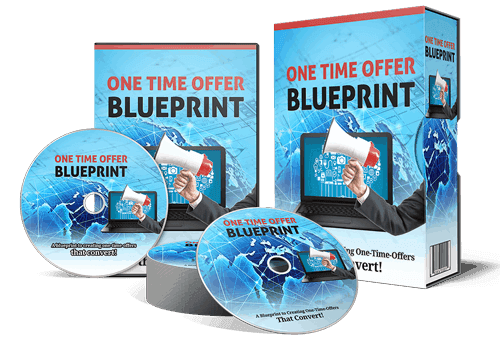 Bonus 10: Planning Your Offer Funnel Report and Checklist with Personal Use Rights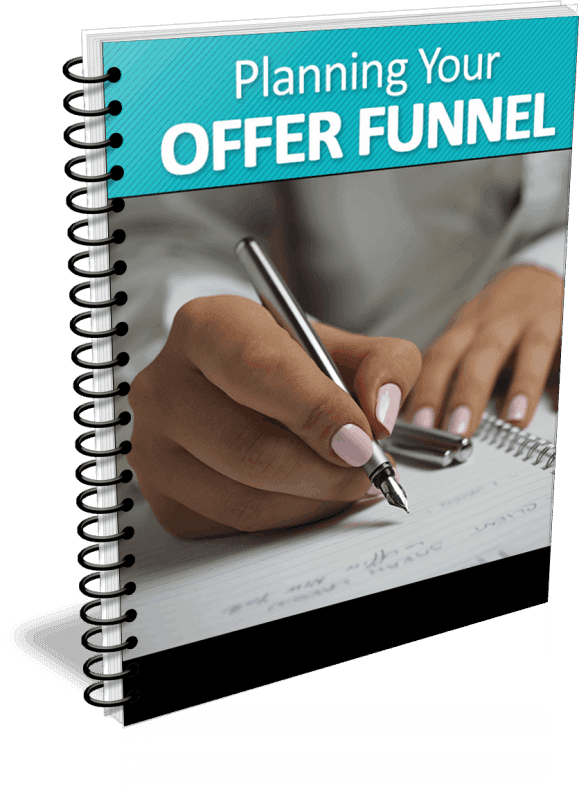 has been added to your cart!
have been added to your cart!
Package Details:
Spend More System – PLR Coaching Course (12k words)
Spend More System – PLR License
Spend More System – Salesletter
Number of Pages – 54 Page in DOC format.
Download Size – 1.00 MB
License Details:
PERMISSIONS: What Can You Do With These Materials?
Sell the content basically as it is (with some minor tweaks to make it "yours").
If you are going to claim copyright to anything created with this content, then you must substantially change at 75% of the content to distinguish yourself from other licensees.
Break up the content into small portions to sell as individual reports for $10-$20 each.
Bundle the content with other existing content to create larger products for $47-$97 each.
Setup your own membership site with the content and generate monthly residual payments!
Take the content and convert it into a multiple-week "eclass" that you charge $297-$497 to access!
Use the content to create a "physical" product that you sell for premium prices!
Convert it to audios, videos, membership site content and more.
Excerpt and / or edit portions of the content to give away for free as blog posts, reports, etc. to use as lead magnets, incentives and more!
Create your own original product from it, set it up at a site and "flip" the site for megabucks!
RESTRICTIONS: What Can't You Do With These Materials?
To protect the value of these products, you may not pass on the rights to your customers. This means that your customers may not have PLR rights or reprint / resell rights passed on to them.
You may not pass on any kind of licensing (PLR, reprint / resell, etc.) to ANY offer created from ANY PORTION OF this content that would allow additional people to sell or give away any portion of the content contained in this package.
You may not offer 100% commission to affiliates selling your version / copy of this product. The maximum affiliate commission you may pay out for offers created that include parts of this content is 75%.
You are not permitted to give the complete materials away in their current state for free – they must be sold. They must be excerpted and / or edited to be given away, unless otherwise noted. Example: You ARE permitted to excerpt portions of content for blog posts, lead magnets, etc.
You may not add this content to any part of an existing customer order that would not require them to make an additional purchase. (IE You cannot add it to a package, membership site, etc. that customers have ALREADY paid for.)
has been added to your cart!
have been added to your cart!
Share this and get 20% off!
Related Products That May Interest You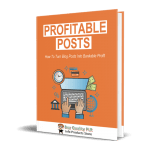 Profitable Posts Blogging PLR Coaching Course features 10 900 words of premium coaching course content ready for you to rebrand and resell for top profits.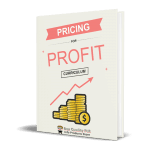 Pricing For Profit Perfect Price Points Brandable PLR Coaching Course - You've Got A Great Product … It's Time To Get More People To Buy It.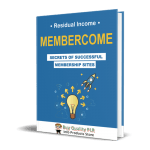 Membercome Membership Site Brandable PLR Coaching Course - Premium rebrandable coaching course focused on helping your audience setup passive income membership sites.
---
TAG : brandable plr coaching course spend more system content, brandable plr coaching course spend more system plr ecourse, premium spend more system plr product, spend more system plr, spend more system plr bundle, spend more system plr ecourse, spend more system plr pack
CATEGORY : Business, Business Coaching PLR, Business Coaching PLR Ebooks, Business PLR, Business PLR eBooks, Featured PLR Products From Our Store, PLR eBooks, Premium White Label Brandable PLR Coaching Courses, Private Label Rights Products