Sharpening your Brain PLR eBook Resell PLR - A Sharpening your Brain PLR eBook Resell PLR PLR eBook Resell PLR PLR eBook consisting of 10k words where you can sell it with PLR!
#sharpeningyourbrain #becomelimitless #neurotransmitters #brainplasticity #nootropics #brainnutrition #braintraining #accidentalbraintraining #brainplasticity #enhanceplasticity #workingmemory #mindfulness #controllingmentalstate #brainupgrade
Sharpening your Brain PLR eBook Resell PLR
How would you like to own your own PLR info-product where you can sell the product with Private Label Rights and earn top profits? Yes! You Heard Right…
On this page, you'll discover a evergreen and highly in-demand Sharpening your Brain PLR eBook where you can grab a reseller license to sell the ebook with PLR rights; this means you'll be helping others to find PLR ebooks they can resell as their own!
And we're not going to charge you a high price for this PLR Sharpening your Brain Resell PLR eBook, we want to empower you and your business to sell PLR to your own Sharpening your Brain PLR ebooks so that you can earn good profits from selling PLR rights while helping YOUR audience.
But you're not just limited to selling PLR, you can so much more with the PLR content, just read the reseller PLR license at the bottom of this page to see exactly what you can and cannot do with it.
The Reseller PLR license is very flexible, you can even give it away for free! Just not with PLR rights.
Introducing…
Sharpening your Brain PLR eBook Resell PLR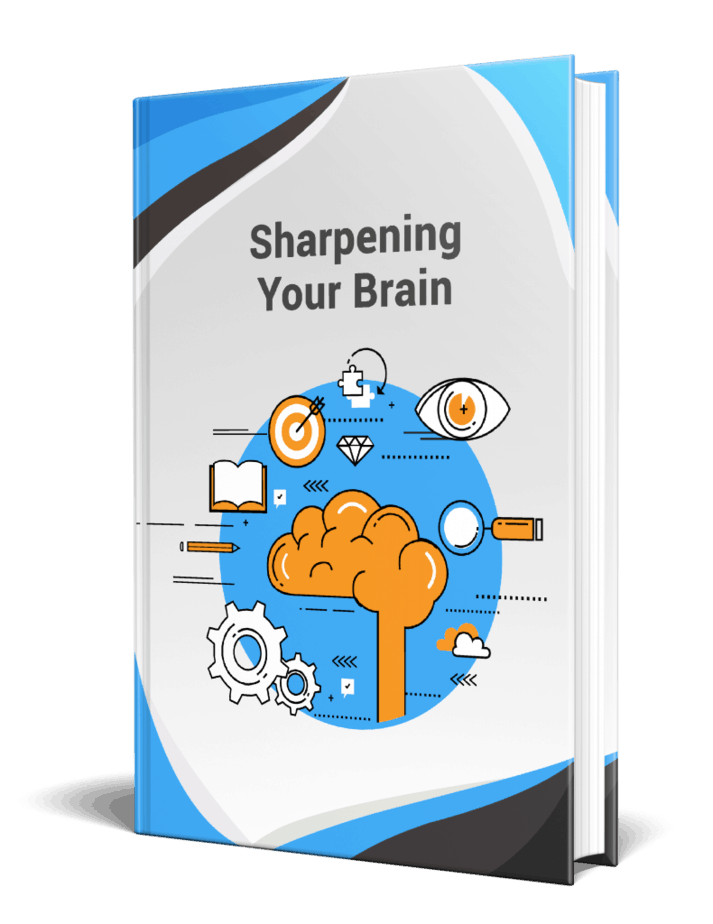 A 10100 Word Fitness Psychology Ebook with Reseller Private Label Rights so you can resell it with a PLR license!
Here's a Screenshot inside the Sharpening your Brain PLR book:

Table of Contents for the Sharpening your Brain PLR Ebook:
Chapter 01 – Overview
Become Limitless
This Book
Chapter 02 – What are Neurotransmitters and How do they Work?
Neurotransmitters
Brain Plasticity
Chapter 03 – Nootropics
Do Nootropics Work?
Chapter 04 – The Brain Nutrition
Chapter 05 – Brain Training
Accidental Brain Training
Chapter 06 – Brain Plasticity
The Ultimate Way to Enhance Plasticity
The Program
Chapter 07 – What is Working Memory?
A Different Way to Look at Working Memory
Chapter 08 – Mindfulness
Taking it Further
Controlling Mental State
Chapter 09 – Your Plan for the Ultimate Brain Upgrade
Here's a Sample of the Sharpening your Brain Content inside the eBook:
Chapter 01 – Overview
If you could increase your brain power, then theoretically you could accomplish almost anything. While having a healthy and strong body is highly important as well, most of us would probably agree that our activities are more reliant on our cognitive abilities rather than our
physical ones.
Many people have computer-based jobs for instance, and this means that we need to use our brains to handle data, to manipulate software, or to come up with business strategies. Much of our success comes down to our ability to interact with others, which of course is very much dependent on our intelligence and our brain power. Whether you're giving a presentation and choosing the best words to communicate your message, or whether you're in an interview or date setting and trying to quickly find the wittiest or funniest response to a question.
Problems at home tend to involve finances, social situations or legal issues – there are very few problems we can solve with our fists. In our spare time, we tend to pursue more intellectual activities too. Perhaps we play video games (reacting to enemies and solving puzzles), or maybe we sit and read.
And even when an activity seems 'physical' on the surface, it is in fact very often just as much cognitive. Take sports for example, which require you to be aware of the positions of your team mates and opponents and to use your body efficiently and accurately through space. Or how about doing 'physical labor' such as making repairs – which almost always involves some measure of engineering.
So, if you were smarter then, or if you just had greater command over your mental faculties, you'd be able to:
Concentrate longer on tasks and get more work done
Thereby progressing further in your chosen career and earning more money
Thereby giving yourself more free time at the end of each day and giving you fewer things to stress about
Come up with unique ideas and novel solutions
Thereby potentially making yourself rich, or changing the world in a
positive way
Thereby solving problems that you face in your daily life
Improve your physical and sporting ability
Impress anyone in a conversation
Become better at any given task, from plumbing to computer games
Become more self-sufficient and reliant
And even beyond the practical and tangible benefits of boosting your brain power, you'd be able to benefit from simply having a greater appreciation for the world around you. A better understanding of how things work. An enhanced capacity for learning and more incentive to do so…
Perhaps you could improve your understanding and appreciation of the very nature of life and the universe…
Become Limitless
It's no mean feat imagining what would be possible with greater brain power – if you yourself were greater. And so perhaps the best place for us to look to is fiction. What if we consider a fictional example of someone who is suddenly bestowed with incredible mental capacity?
And the best recent example of this probably comes from the film Limitless. In that film, the protagonist Eddie Mora is given a smart drug – a supplement called NZT. This tablet is an experimental drug that has the ability to help anyone to use '100%' of their brains. (Of course, this is a load of nonsense – we already use 100% of our brains! But we'll allow the writers the poetic license.)
When Eddie takes the NZT, he is instantly transformed. He goes from being a slob and a struggling writer, to cleaning up his flat and his appearance and completing his manuscript – which of course goes on to become a best-seller. He then works out the stock market and begins day trading, becoming rich from his home. He talks several women into bed before winning back his ex with impress displays of intelligence, such as his new ability to speak several languages. He moves into a stunning, luxury apartment and attracts the attention of an investment firm. Eventually, he uses the power and influence he accrues there to run for political office.
All this, because he was able to take control of his brain. Because he was able to see patterns that others missed. Because he 'knew exactly what he had to do'. And because he gained sharper intuition and better cognitive skills.
Now of course this is a fiction and in reality, no such pill exists. Neither can we say with certainty that you would see such a huge impact on your life if you were to increase your brain power alone.
But it's certainly a believable idea that your life might change that much.
This Book
And what is very exciting is that there really are ways that you can boost your intelligence – albeit to a slightly lesser degree. There really are ways you can bring about tangible, measurable improvements in your life by focussing on ways to increase your IQ and your focus.
In this book, you're going to learn precisely how to do that. You're going to see how you can increase your intelligence and focus to a profound degree, how you can become sharper, how you can learn faster and how you can even improve your 'social IQ'. By the time you're finished, you'll know how to train your brain in just the same way that you would normally train your body. And the results will be incredible.
The Power of Working FAST
Before we move on, I want to address just one more topic: the power of working FAST.
If you have greater concentration and if you can think more quickly, then you can work faster. This is something I've been training for from a young age and it's something that I genuinely believe helped me to perform very well indeed throughout college and into my career as an adult.
In college, the ability to work fast is what allowed me to effectively complete more work than all my peers and that way to get better grades – without really trying. I'd routinely leave my work until the last minute and then complete an essay of acceptable quality, thereby giving myself much more free time. In exams, I'd write twice as much as most people and when coupled with a realization of what examiners were looking for (most will mark papers very much by referring to a checklist of things you need to complete) that meant that I could get better grades than perhaps I could have otherwise.
When I left college, I became a copywriter and started taking jobs for other people. I quickly realized that there was a lot of work out there, but only if you were willing to work for $2 or less per 100 words. My solution? Work incredibly quickly. By writing 20,000 words a day, I was on a very good salary right away – I was able to move out of my parents' house and get a flat with a balcony by the sea.
With training, I learned to write faster and faster. I eventually bought myself enough time to start doing other things in the second half of the day – things like creating an app that went on to become a bestseller and eventually writing a novel. I create a YouTube channel that quickly gained tens of thousands of followers – all because I was able to upload highly produced videos quickly.
This is clear evidence of how being able to harness the power of your brain can lead to better results in real life. This is all stuff that I trained myself to be able to do. And with the help of this book, you'll be able to do the exact same.
Note: The above content is just a snippet of the ebook.
Finding ebooks to that you can sell with a PLR license online is very rare, most of them are junk outdated or don't even make sense.
Don't wait any longer, grab your reseller PLR license to this high in-demand evergreen PLR Sharpening your Brain eBook and start using it to build your list or resell with private label rights for big profits!
has been added to your cart!
have been added to your cart!
Package Details:
Download File Size: 26.6 Megabytes (MB)
eBook Format: Word Doc, Open Office Doc, Text Doc and PDF formats.
PLR eBook Graphics: Includes a Flat and 3D eCover with PSD files.
Total Word Count: 10 000+ Words
PLR License Terms
PLR Reseller License Terms and Conditions:
[YES] Can be sold
[YES] Can be used for personal use
[YES] Can be packaged with other products
[YES] Can modify/change the sales letter
[YES] Can modify/change the main product
[YES] Can modify/change the graphics and ecover
[YES] Can be added into paid membership websites
[YES] Can put your name on the sales letter
[YES] Can be offered as a bonus
[YES] Can be used to build a list
[YES] Can print/publish offline
[YES] Can be given away for free
[YES] Can convey and sell Personal Use Rights
[YES] Can be added to free membership websites
[YES] Can convey and sell Resale Rights
[YES] Can convey and sell Master Resale Rights
[YES] Can convey and sell Private Label Rights
Note:
You may not sell this product or the any of its rights if you ask for a refund. Your license will become null and void.
You must keep this license to verify yourself as an official licensee. You must be able to show the license on demand.
You may not market the product in any immoral, illegal or unethical way (Spam).
You are responsible for your own hosting, download locations, payment processor and customer service to your customers.
Any violation of this license will be subject to revoking this agreement and potential legal action may ensue.
has been added to your cart!
have been added to your cart!
Share this and get 20% off!
Related Products That May Interest You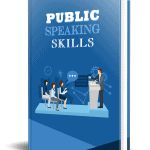 Public Speaking Skills PLR eBook Resell PLR - A Public Speaking Skills PLR eBook Resell PLR PLR eBook Resell PLR PLR eBook consisting of 14k words where you can sell…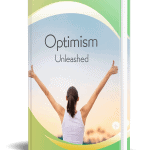 Optimism Unleashed PLR eBook Resell PLR - A Optimism Unleashed PLR eBook Resell PLR PLR eBook Resell PLR PLR eBook consisting of 7k words where you can sell it with…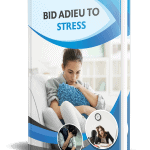 Bid Adieu to Stress PLR eBook Resell PLR - A Bid Adieu to Stress PLR eBook Resell PLR PLR eBook Resell PLR PLR eBook consisting of 7k words where you…
---
TAG : sharpening your brain ebook, sharpening your brain ebook with plr, sharpening your brain plr, sharpening your brain plr ebook, sharpening your brain resell plr, sharpening your brain resell plr ebook
CATEGORY : Brain Training PLR, Master Resell Rights Products, Memory PLR, Mindset PLR, Mindset PLR eBooks, MRR eBooks, PLR eBooks, Private Label Rights Products, Resell PLR eBooks, Resell PLR Products, Resell Rights Ebooks, Resell Rights Products, Self Improvement, Self Improvement PLR