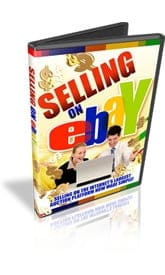 Choose Your Desired Option(s)
has been added to your cart!
have been added to your cart!
Selling On Ebay MRR Video Series With Master Resell Rights
When They Say A Man's Trash Is Another Man's Treasure, You Know You Can Pull This Off On None Other Than…
"Who Else Wants To Discover The Easy, Step-By-Step Secrets To Making A Healthy Monthly Income Just Selling Stuff Away On eBay – Starting Today!"
Finally… Whether You Want To Get Rid Of Something In The Basement, Start A Serious Business Or Even Sell Digital Products (Yes, Even After That 'New Rule')… Learn The Insider Video Secrets Of Raking Cash And Generate Hundreds Of Visitors To Your eBay Store!
"Selling eBay Made Simple…
has been added to your cart!
have been added to your cart!
Introducing The Step-By-Step Videos For Online Newbies On How To Make A Profitable Income Just Selling Stuff Away On eBay!"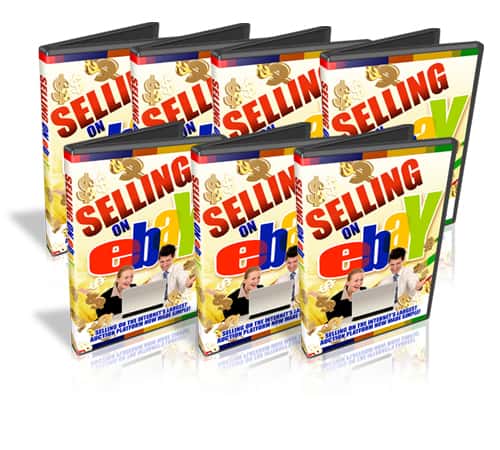 I have compiled a series of video tutorials to walk you – or anyone – through on how to first set up your account with eBay and later, discover the secrets to making huge profits and voluminous sales from the Internet's biggest auction site ever.
If you're anything like me at all, and you believe that complicated things should be made as simple as possible, then you'll like this.
has been added to your cart!
have been added to your cart!
Here's a break down on what you will learn in this video series:
Video #1 – Overview of Ebay, Rules, Creating an Account
In this video, I give you a basic overview of what Ebay is all about. It's important also that you understand what you can and can't sell on Ebay, so that you protect yourself before you create your account, so we'll go over these basic rules. Then I'll show you how to create an account quickly and easily.
Video #2 – What You Need to Know Before You Start Selling [Research, Niches, etc]
Many sellers on Ebay make the big mistake of not doing their initial research before hopping onto the bandwagon and begin selling products.
A little while later, they begin to wonder why their item is not selling and why they spent hours putting the item up. So you'll learn how to research whether a product sells or not, which will save you time before you get started.
Video #3 – How to Create an Ebay Ad that Sells
Want more bids? Of course you do. But to get more bids, there specific things you need to think about before you create your Ebay ad.
You'll be given a list of very important things you need to have before you create your Ebay ad, so you not only increase the bids you get, but the profits. We'll also create a real ebay ad, so you can see it in action.
Video #4 – Using Images and Videos to Increase your Sales
You've heard the phrase over and over again…A picture is worth a thousand words. Think about it. Picture yourself as a buyer. If you had the chance to see what you were buying, or even better a video of what you were buying, wouldn't help you understand what you were buying even better? Of course it would.
With that said, in this video, you'll learn how pictures and videos can increase your bid rate and your profits. Not only that, you'll learn how to take a video you took and upload it to Youtube; and how to add it to your Ebay ad description.
Video #5 – How to Get Away with Selling Digital Products
For many many years, people go on Ebay and sell files that you could download immediately after paying on Ebay, such as ebooks, digital audio, websites, and more. However recently, Ebay banned the sale of items that could be downloaded immediately after the sale ended.
However, Ebay still allows ebooks and digital products, however the distribution of them has changed. You'll learn how to continue to sell Digital Products the automated way and Ebay approves this.
Video #6 – Misspelled Keywords Method
So you're searching for a product on ebay, and you keep typing in the keyword and you can't find the product you're looking for. Most likely, you're misspelling the keyword as a buyer.
This happens to many people and guess what, you can take advantage of it as a seller! You'll learn how to implement this keywords method right into your Ebay marketing!
Video #7 – Wholesale Buying and Reselling
So you've probably gone on ebay and thought, "How in the world can these people offer these items at such a discount rate and still make money?"
Most likely these sellers or powersellers are still making good profits, but are buying their products and super discount rates in wholesale prices. To buy "true" wholesale, you have to be a real business, but by doing so you deal with "true" wholesalers.
You'll learn about a company that can connect you with "true" product sourcing companies to get items and super discount rates to beat your competition.
has been added to your cart!
have been added to your cart!
License Details:
You can put your name or pen name on the product as the author.
You can edit and alter the contents of the product (AVI) e.g. do your own voice over, put your own logo watermark, embed your URL, edit the content, etc. You cannot however pass the AVI Source Code to your customers.
You can change the title and sub-title of the product.
You can sell the video product with personal use rights, as it is or with edits, and keep all of the sales. The suggested selling price is $47.00 – $67.00. You can only sell in SWF Flash format. The AVI is for your own use only, and not transferable.
You can add the contents of the video product into a membership site (paid only) – viewable in the member's area (SWF format).
You can produce the product into written transcription and sell as a Special Report or E-Book.
You CANNOT give the product away for FREE under any circumstances at all.
You CANNOT use the product as a bonus to another product you are selling.
You CANNOT sell the product on auction sites such as eBay.com.
You CANNOT use this product in a dime sale event, under any circumstances at all.
You can offer the Basic Resell Rights or Master Resell Rights to the video products. The suggested selling price is $67.00 – $97.00
You can add the product into your product bundle or package and sell for a higher price.
You CANNOT, under any circumstances at all, resell, give away or trade the Private Label Rights to this video product, whether in full or partial. This includes not passing the AVI files to your customers.
You can use the videos as an education tool in your offline, home study or seminar course.
You can edit the sales letter anyhow you like as long as it does not misrepresent the benefits and offer of the product. Editing include, but is not limited to, put your name in the sales letter, insert your order link, fill in your own bonus offers, make changes to the sales page content, etc.
You can edit the graphics pack to this product anyhow you like as long as it does not misrepresent the product. You can put your name on the E-Cover, alter the design, using your own title, brand your trade name into the title and sub-title, or use a different design altogether.
You can edit the Thank You page anyhow you like i.e. put in your bonuses, enter your name, include the download link, etc.
You CANNOT give away Photoshop Source Document (PSD) graphics to the customers. It is only for your own use.
IMPORTANT! If you are offering this product with Master Resell Rights then please pass this license on to your customers so they are fully informed on the terms and conditions to the usage and resale of this product.
Share this and get 20% off!