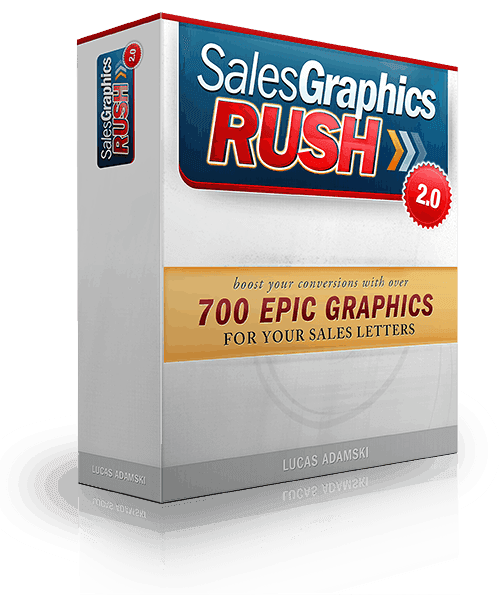 Choose Your Desired Option(s)
has been added to your cart!
have been added to your cart!
Sales Graphics Rush 2.0 With Developer Rights
Finally, Transform Your Smelly, Boring Websites Into Unstoppable Sales Machines With 700+ New, Electrifying "Copy-And-Paste" Sales Page Graphics
No Customization Needed
No Photoshop Needed
No Technical Skills Needed
No Experience Needed
Are you looking for ways to drastically increase your sales? Do you want to improve your conversions? Sell more products? Earn more affiliate commissions? Stuff your bank account with an extra injection of cold hard cash?
Recently Google exposed in their own research that it takes 50 ms, or sometimes even 17 ms, for the visitor to judge your website. And what will they judge in such a short period of time? Could they read even a word…?
British researchers did a case study how various information & design factors influence trust of health websites. The study revealed that 94% of the first impression was based on the visual design.
That means that if you're looking to create trust, credibility, and increase your conversions, you've got to REALLY focus on graphics.
You've got to impress your new visitors and let them STAY, not bounce back. And that can be accomplished with premium-quality graphics.
has been added to your cart!
have been added to your cart!
Sales Graphics Rush 2.0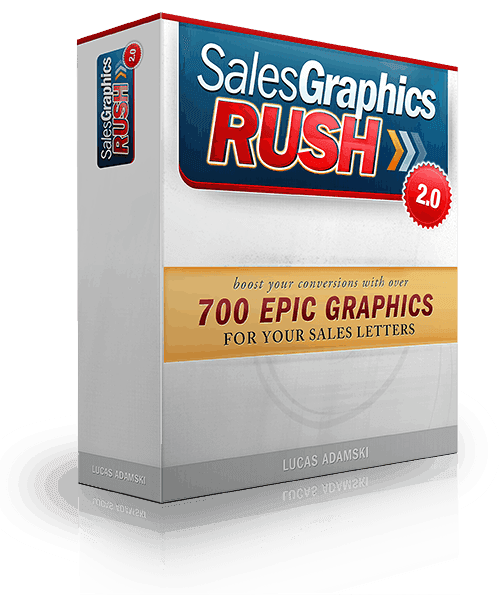 Boost Your Website Conversions Instantly With 700+ World-Class Sales Page Graphics
Module 1: Responsive Minisite Template

Module 2: Bullet Points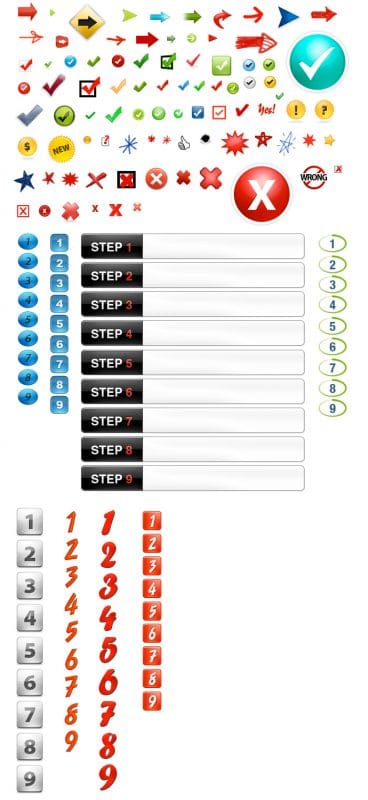 Module 3: Guarantee Seals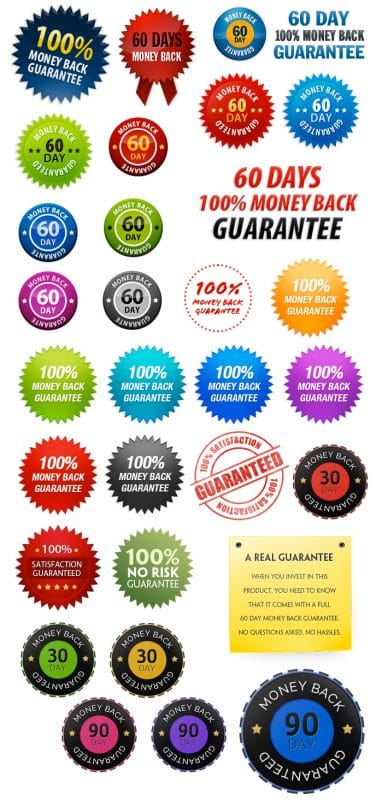 Module 4: Extra Graphics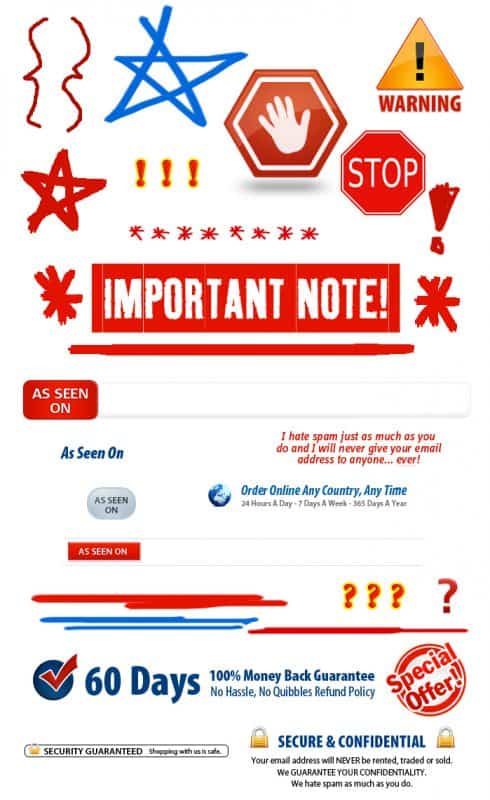 Module 5: Text

Module 6: Guarantee Boxes

Module 7: Opt In Boxes

Module 8: Add To Cart Buttons

Module 9: Order Boxes

Module 10: Product Boxes

Module 11: Testimonial Boxes

Module 12: Bonus Boxes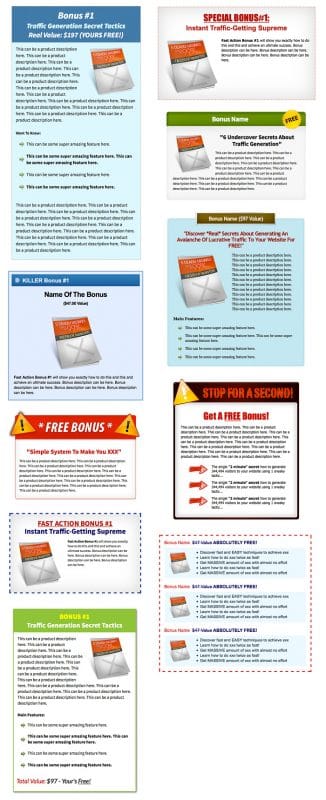 Module 13: Comparison Boxes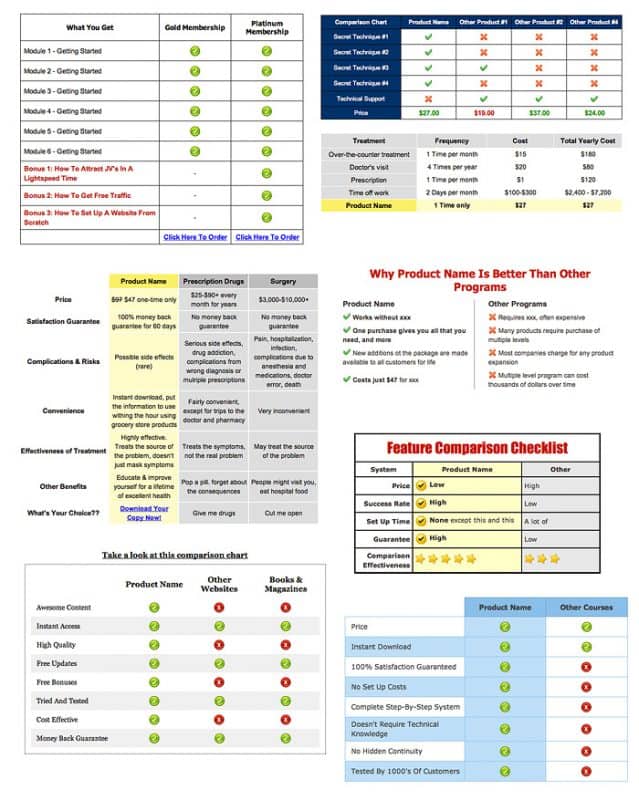 Module 14: Value Boxes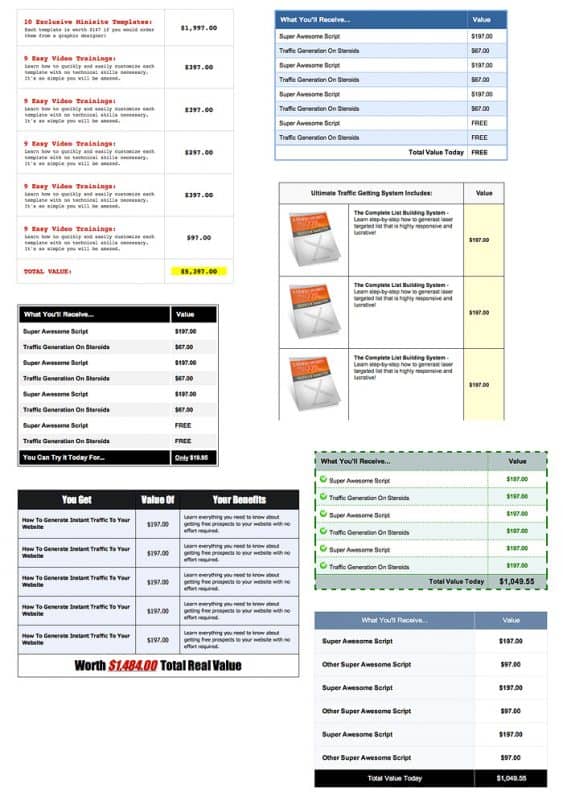 Module 15: Attention Grabbers

Module 16: Bullet Lists

Module 17: Check Lists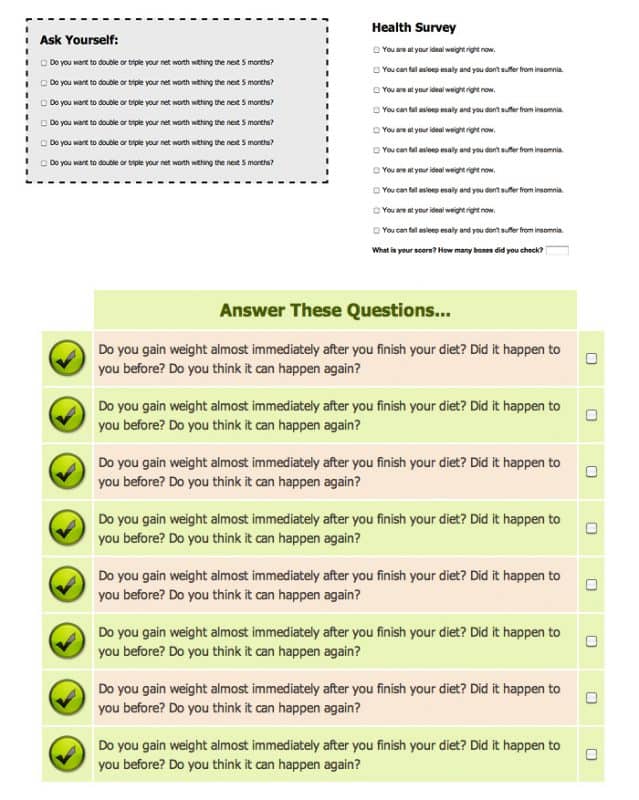 Module 18: Number Lists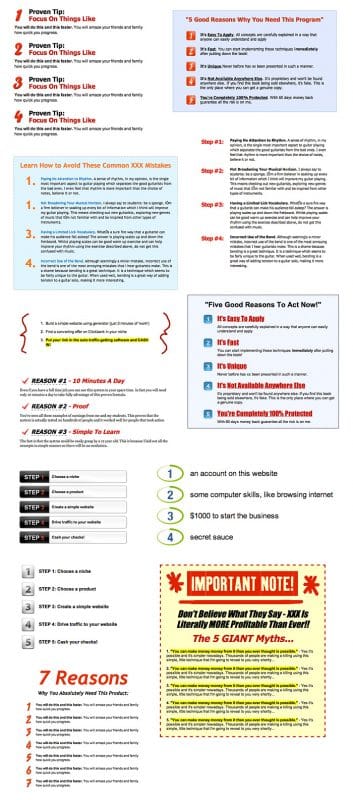 Module 19: Quizes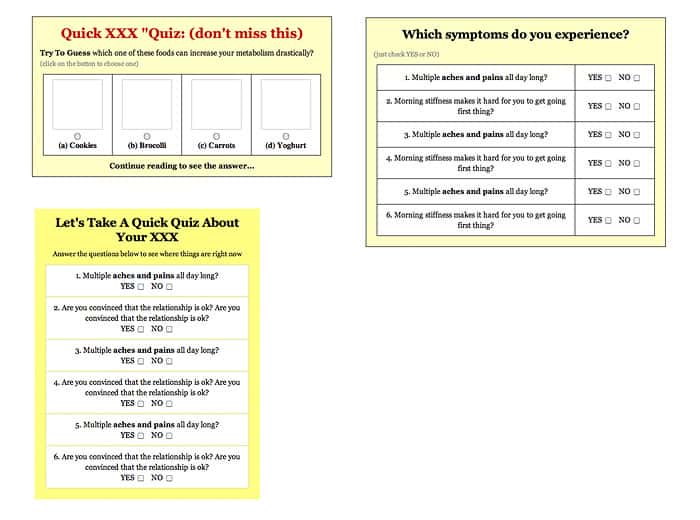 Module 20: Hand-Written Graphics

Module 21: Arrows

Module 22: Graphical Headlines

Module 23: Ecover Graphics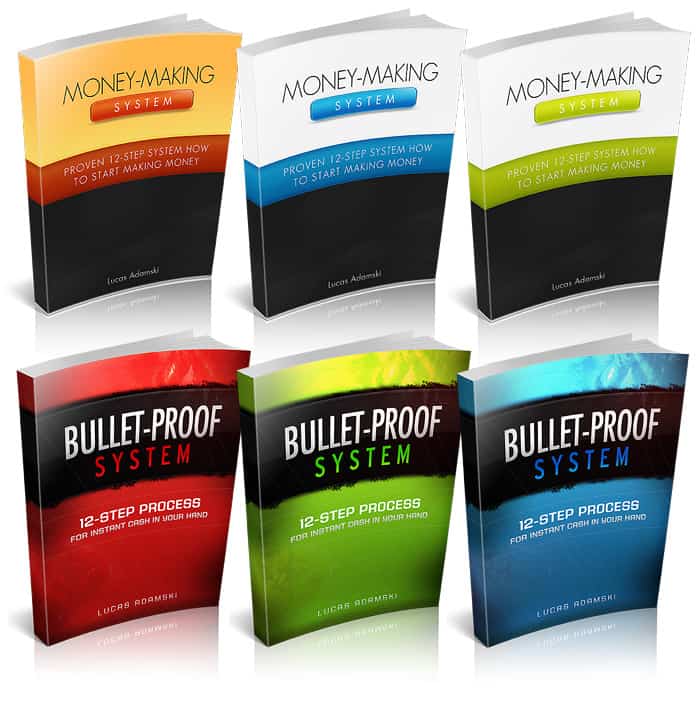 Who Is This Graphic Package For:
Internet marketers
Affiliate marketers
Graphic designers
Product vendors
PLR resellers
Offline marketers
Where Can You Use The Graphics:
These sales graphics are very FLEXIBLE and could be potentially used for any kind of marketing purpose. See the list below how much MORE money you'll be able to save with this one-of-a-kind package:
Sales letters
Banners
Facebook ads
Squeeze pages
Video presentations
Blogs
Ebooks
Flyers
Brochures
Postcards
Client's websites
Here's Why You'll Absolutely Love Sales Graphics Rush 2.0:
Get 22 Unique Modules Packed With 700+ Sales-Boosting Graphics – Get over 700+ superior-quality graphics that can be used for ANY offer to boost your sales and conversions dramatically.
"Done-For-You" Solution – Most of the graphics won't require any customization. No Photoshop, no text changes, NOTHING! Just "copy", "paste", and viola!
Hassle-Free Customization (for graphic boxes) – editing these premium 'turn-key' sales page graphics is fast & easy. Some of the graphics (especially graphic boxes) are done in HTML/CSS and may require some customization there. But no worries, it's super simple and a video training explains how to edit those in literally seconds! No technical skills are needed.
Look Slick & Professional – make your marketing buddies jealous & brand yourself as an expert
Eliminate Outsourcer Delays – do it yourself quicker with no more headaches! Get exactly what you want.
Save Money Smartly – forget about hiring expensive graphic designers
Stay Safe with the Law – photography & graphics license violations are a big thing nowadays. Stay safe from risky lawsuits and expensive fines. All the graphics here were created by me and I have full rights to them.
Make Easier Money From Your Client's Work – all graphics come with developer's rights so now you can create impressive graphics in literally minutes!
Explore Your Imagination with an Unlimited Flexibility – use them in your blog header, facebook ads, promotional banners, video presentations, facebook ads, flyers, ecovers, in pdf reports, on a webinar and more! Save hundreds of dollars by reusing the same templates for various purposes. Your imagination is your limit! Have fun!
Make Easy Profits From Your Offline Clients – create sales graphics for your offline clients for quick & easy profits.
Impress Your Offline Clients – help them build brand loyalty so they come to use your services more often!
has been added to your cart!
have been added to your cart!
Package Details:
Download File Size – 98.7 MB
License Details:
What You Can Do:
[YES] You Can Use This Product For Personal Projects
[YES] You Can Use This Product On Client Projects
What You Can Not Do:
[NO] Sell the PSD Files
[NO] Sell the Package
[NO] Sell resell rights
[NO] Sell Master Resell Rights
[NO] Private Label Rights
[NO] Offer it as a bonus
[NO] Use it as a lead magnet
[NO] Give it away for free
You can only use this product for personal and commercial purposes.
It is intended to help you with your own marketing purposes.
It is also a way you can start your own graphic design business and push out high-converting graphics, sales page, landing pages and other marketing graphics without being a PRO designer.
Share this and get 20% off!