Mindful Meditation Mantra PLR eBook Resell PLR - A Mindful Meditation Mantra PLR eBook Resell PLR PLR eBook consisting of 5k words where you can sell it with PLR!
#meditation #meditationtips #meditationideas #mindfulmeditation #mindfulness #walkingmeditation #reducepain #improvesexualexperience #improvemood #enhancesempathy #enhancefocus #reducesstress #resilience #boostscreativity #meditateforhappiness #healthyrelationships #eliminatingbadhabits #positiveattitude
Mindful Meditation Mantra PLR eBook Resell PLR
How would you like to own your own PLR info-product where you can sell the product with Private Label Rights and earn top profits? Yes! You Heard Right…
On this page, you'll discover a evergreen and highly in-demand Meditation PLR eBook where you can grab a reseller license to sell the ebook with PLR rights; this means you'll be helping others to find PLR ebooks they can resell as their own!
And we're not going to charge you a high price for this PLR Optimum Meditation PLR eBook, we want to empower you and your business to sell PLR to your own Meditation PLR ebooks so that you can earn good profits from selling PLR rights while helping YOUR audience.
But you're not just limited to selling PLR, you can so much more with the PLR content, just read the reseller PLR license at the bottom of this page to see exactly what you can and cannot do with it.
The Reseller PLR license is very flexible, you can even give it away for free! Just not with PLR rights.
Introducing…
Mindful Meditation Mantra PLR eBook Resell PLR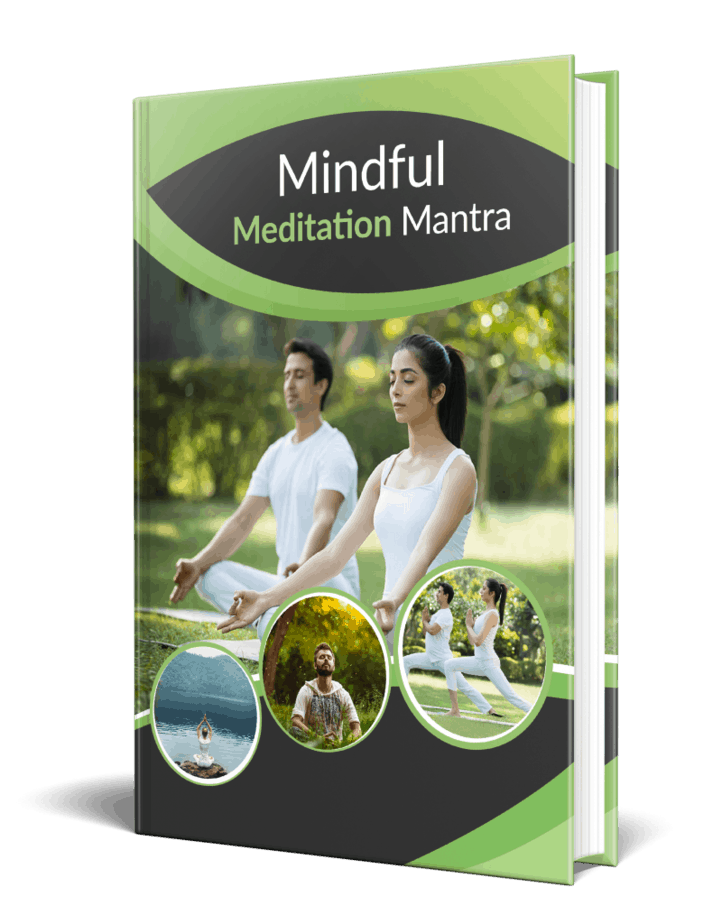 A 10500 Word Meditation Ebook with Reseller Private Label Rights so you can resell it with a PLR license!
Here's a Screenshot inside the Meditation PLR book:

Table of Contents for the Meditation PLR Ebook:
Introduction
Chapter 1: Mindful Meditation – An Overview
The Origin Of Mindful Meditation
Mindfulness To Tackle Daily Challenges
The Positive Impact Of Mindful Meditation
Chapter 2: Practicing Mindful Meditation
The Essentials
Getting Started With Mindful Meditation
Meditation Helps You Overcome Stressful Situation
Walking Meditation
Chapter 3: Exclusive Mindful Meditation Techniques
Focus on a Specific Object Meditation
Body Scan Meditation
Counting Mindful Meditation
Find Your Happy Place Meditation
Chapter 4: Mindful Meditation and the Brain
What Scientists are Learning
Chapter 5: Why is Awareness So Important?
Awareness Promotes Positive Attitude & Perspective
Eliminating Bad Habits With Mindful Meditation
Chapter 6: Role of Mindful Meditation at Work
Negativity Ruins Professional Life
Embracing Mindfulness For Better Performance
How To Practice Mindfulness At Work
Chapter 7 : Nurturing Relationships with Mindful Meditation
How Mindful Meditation Nurtures Healthy Relationships
Chapter 8: Mindful Meditation and Happiness
Gratitude Equals Happiness
Mindful Meditation Proven To Cultivate Happiness
How To Meditate For Happiness
Chapter 9: Successful People Who Meditate
Chapter 10: Great Mindful Meditation Apps
Headspace
Mindfulness Daily
Smiling App
Insight Timer
Aura
Omvana
Stop, Breathe & Think
Calm
The Mindful App
Chapter 11: The Benefits of Mindful Meditation
1. Mindful Meditation Can Reduce Pain
2. Mindful Meditation Can Improve Sexual Experience
3. Mindful Meditation Can Improve Mood
4. Mindful Meditation Enhances Empathy
5. Mindful Meditation Can Enhance Focus
6. Mindful Meditation Reduces Stress
7. Mindful Meditation And Resilience
8. Mindful Meditation Boosts Creativity
Chapter 12: Create a Mindful Life
Strategies To Practice Mindful Meditation In Everything You Do
Conclusion
Here's a Sample of the Meditation Content inside the eBook:
Ten million people in America practice mindful meditation. That's quite a lot. Mindful meditation has become popular as more and more people enjoy living a better, less stressful, more productive life.
Why are these people turning to meditation to improve their daily lives? The easy answer is, meditation works. The more complex answer is that today, we are suffering from information overload and stress more than previous generations. Some meditators want to reduce stress and enjoy greater peace. Others seek more awareness to create a more purposeful life. Still others want to gain greater awareness and align their thoughts with their actions. Mindful meditation is useful for all of these purposes. What is true for everyone, however, is that the more you know about your thinking, the more you are in control of your life.
Whatever the reason, mindful meditation can be a powerful force. Like music, life has many layers, and mindful meditation can help you become aware of all the nuances.
Mindful meditation isn't magic. It allows you to concentrate your awareness on the here and now. All too frequently, our attention can scatter into the past or the future. We become distracted and unable to focus on what is important in the present.
Mindful meditation gives us power to focus on the here and now. It increases our mental energy, allowing us to perform better and achieve more. Quite simply, mindful meditation makes us more efficient in many areas of our lives.
More importantly, it puts us in control. The mind is an extremely complex labyrinth, where the subconscious can rule and throw roadblocks in our path. There are times we behave in certain ways without being consciously aware of why. Mindful meditation increases our awareness and opens our minds to more answers. Our senses are heightened as we enjoy the present more fully. Everyday activities, from what we eat, how we enjoy art and listen to music, and how we respond to friends and family become more vivid as mental walls crumble.
Mindful meditation relaxes us. With awareness, stress and unpleasant thoughts become less threatening and easier to handle. We become more relaxed and are able to let more joy and peace into our lives.
Today, we live in a state of impermanence more than ever before in history. More than a hundred years ago, most people spent their lives in the town in which they were born. They knew all their neighbors. Their station in life determined their job. It may not sound ideal to us, but it certainly wasn't stressful. These days, we live very fragmented lives. We may move regularly and barely know our neighbors. We switch jobs and friends on a regular basis.
Constant change has become the one permanence on which we can rely. There's no denying that modern knowledge and conveniences have brought us untold advantages. However, at the same time, we have lost our connection to others and our surroundings. Mindful meditation brings back that important lost connection to what is happening inside of us and around us. It's not an antidote to the problems of living in the 21st century, but it can provide the skills to help us cope with many of its problems.
You don't have to be a yogi to reap the benefits of mindful meditation. The more you practice, the better you will become. It's like exercise for the mind. You know what daily exercise does for your body. It strengthens and firms those muscles.
In much the same way, daily mindful meditation strengthens your mind and hones your thinking process. It's both simple and complex, and at all times, it's a choice. Hopefully, this book will help you make the right one for you. Consistency is the key to successful practice. Even a short meditation period every day is more effective than sporadic longer meditations.
Like physical exercise, mindful meditation is a process. Success doesn't happen overnight. But it will happen. When you begin your meditation journey, you may find it difficult to sit quietly for 15 or 20 minutes at a time. You may start making excuses why it's okay to skip meditation for just one day.
This will make it harder to resume meditating the following day, and you'll easily find an excuse why you shouldn't. You're too tired, too busy, too frustrated … any excuse will do. That's why making a commitment to regular meditation is necessary. Ask yourself what motivated you in the first place. Make a pact with yourself that you will get up half an hour earlier in the morning to meditate. With a firm commitment, you will gain momentum and see the results.
Mindful meditation is unrivalled in its ability to open your mind. If you are new at mindful meditation, it is helpful that you ask yourself what has motivated you to start meditating at this time. There is, however, no right or wrong reason.
Chapter 01 – Mindful Meditation – An Overview
Mindful meditation is actually very simple, yet it comes with great benefits.
The Origin Of Mindful Meditation
It's a Western practice with roots in thousands of years of Buddhism, where it's referred to as "Insight Meditation." As that name suggests, it is meant to develop our mental skills and become more aware. However, mindful meditation is not associated with any specific ideology.
Mindfulness is a skill we all possess, but not all of us develop and cultivate it fully. The unique thing about mindful meditation is that it allows us to take an active part in our thinking process instead of remaining passive. It's more than being aware of the world around us; it specifically refers to that exciting and sometimes mysterious world inside of us. Mindfulness increases our awareness of ourselves and how we think. It's an effective way of knowing ourselves better.
Mindful meditation is always purposeful and non-judgmental. We calmly accept and acknowledge what is. Instead of moving through the day on autopilot, mindful meditation allows us to be more present and gain more control over our thoughts and activities. This invariable enriches our lives beyond measure.
Mindfulness To Tackle Daily Challenges
When we practice mindful meditation consistently, we gain an inner calm that will help us deal with life's many challenges. How often have we become so stressed that we have consciously avoided thinking about our problems, which then only worsen as we become more stressed? Sometime, it may feel easier not to think at all. But in the long run, reality will take over.
Non-judgmental awareness allows us to remove ourselves mentally from the mental tsunami and remain calm in times of adversity. We become more connected to our experiences in a healthy, non-threatening way.
On a basic human level, it's natural for us to push aside unpleasant thoughts by distracting ourselves from what is really important. Addictions to alcohol, drugs and social media are just some of the ways we avoid dealing with the present.
This obviously is not helpful and merely generates greater anxiety and stress. Daily mindful meditation keeps us focused on the present and helps us deal with problems rather than avoiding them. Fortunately, becoming more aware is a skill that can be learned. Like playing a musical instrument or a sport, the more we practice, the better we become at it.
The Positive Impact Of Mindful Meditation
Mindful meditation has moved from the mystical to mainstream. Many studies have confirmed the benefits of regular mindful meditation.
Less stress-related illnesses
Better sleeping habits
Lower blood pressure
Better immune system
More energy
Better pain management
Better decision-making ability
Greater resilience when faced with adversity
The reason mindful meditation has proven so powerful is that the body and mind are intricately connected. When our emotional state suffers, so does our body. This is especially relevant to stress, which can cause many physical problems. As a result, mindful meditation not only improves our mental health, but our physical health, as well.
In the past, doctors have concentrated on prescribing medication for anxiety and stress-related symptoms. However, following a myriad of studies in recent years, doctors are now recognizing the value of mindfulness and recommending mindful meditation as a treatment instead of prescribing pharmaceutical drugs.
A study at John Hopkins University showed that 20 percent of 3,500 patients using mindful meditation showed improvement in symptoms of depression as opposed to the placebo group. These numbers are the same for patients using anti-depressants. That means meditation has the same effect on our brain as medication. Interestingly, these patients only meditated two and a half hours each week. That's how powerful mindful meditation can be. The study concluded that if patients were to spend even more time meditating, they would see even better results.
Neuroscience has revealed that people who meditate regularly show an increase in gray matter in brain regions that regulate emotions and learning. Similar studies have found that areas of the brain that process fear decrease in size. Science is providing a connection between meditating and brain waves, and studies are continuing.
Another study showed that three months of regular meditation affected enzyme activity that control how we age. This important finding could link meditation to a slowing of the aging process.
Note: The above content is just a snippet of the ebook.
Finding ebooks to that you can sell with a PLR license online is very rare, most of them are junk outdated or don't even make sense.
Don't wait any longer, grab your reseller PLR license to this high in-demand evergreen PLR Meditation eBook and start using it to build your list or resell with private label rights for big profits!
has been added to your cart!
have been added to your cart!
Package Details:
Download File Size: 58.2 Megabytes (MB)
eBook Format: Word Doc, Open Office Doc, Text Doc and PDF formats.
PLR eBook Graphics: Includes a Flat and 3D eCover with PSD files.
Total Word Count: 10 500+ Words
PLR License Terms
PLR Reseller License Terms and Conditions:
[YES] Can be sold
[YES] Can be used for personal use
[YES] Can be packaged with other products
[YES] Can modify/change the sales letter
[YES] Can modify/change the main product
[YES] Can modify/change the graphics and ecover
[YES] Can be added into paid membership websites
[YES] Can put your name on the sales letter
[YES] Can be offered as a bonus
[YES] Can be used to build a list
[YES] Can print/publish offline
[YES] Can be given away for free
[YES] Can convey and sell Personal Use Rights
[YES] Can be added to free membership websites
[YES] Can convey and sell Resale Rights
[YES] Can convey and sell Master Resale Rights
[YES] Can convey and sell Private Label Rights
Note:
You may not sell this product or the any of its rights if you ask for a refund. Your license will become null and void.
You must keep this license to verify yourself as an official licensee. You must be able to show the license on demand.
You may not market the product in any immoral, illegal or unethical way (Spam).
You are responsible for your own hosting, download locations, payment processor and customer service to your customers.
Any violation of this license will be subject to revoking this agreement and potential legal action may ensue.
has been added to your cart!
have been added to your cart!
Share this and get 20% off!
Related Products That May Interest You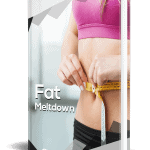 Fat Meltdown PLR eBook Resell PLR - A Fat Meltdown PLR eBook Resell PLR PLR eBook consisting of 6k words where you can sell it with PLR!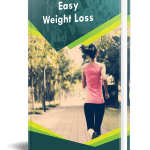 Easy Weight Loss PLR eBook Resell PLR - A Easy Weight Loss PLR eBook Resell PLR PLR eBook consisting of 3k words where you can sell it with PLR!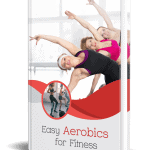 Easy Aerobics for Fitness PLR eBook Resell PLR - A Easy Aerobics for Fitness PLR eBook Resell PLR PLR eBook consisting of 7k words where you can sell it with…
---
TAG : mindful meditation ebook, mindful meditation ebook with plr, mindful meditation plr, mindful meditation plr ebook, mindful meditation resell plr, mindful meditation resell plr ebook
CATEGORY : Health, Health Ebooks MRR, Health PLR, Health PLR Articles, Lead Magnets, Master Resell Rights Products, Meditation PLR, Meditation PLR Articles, Mental Health PLR Ebooks, MRR eBooks, MRR Lead Magnets, PLR Articles, PLR Lead Magnets, Private Label Rights Products, Resell PLR eBooks, Resell PLR Products, Resell Rights Ebooks, Resell Rights Lead Magnets, Resell Rights Products