#MemoryHack #SharpenYourMind #IncreaseYourMemory #MemoryTechniques #TrainYourMemory
Memory Hack Sales Funnel with Master Resell Rights
Revealed… How To Sharpen Your Mind & Increase Your Memory!"
Discover How To Tap Into The Power of Your Memory to Thrive in Business, Relationships, and Life!
Why should you improve your memory?
Why go to the trouble of training yourself to learn facts and figures?
The answer is simple: by enhancing your memory, you can improve multiple aspects of your brain function, thereby helping you to perform better in work, in relationships, and in life.
Perform Better In Work, In Relationships & In Life
Don't follow? That's because many people have a limited view of what memory is, how it works, and how it can be trained.
More to the point, most people have a limited view of what they are capable of. The key thing to recognize, is that memory can be trained in two ways.
You can improve your brain plasticity. This means you make your brain more dynamic and adaptable so that it can respond to training and grow and change shape. Your brain becomes like a muscle and adapts to whatever you throw at it!
You can learn memory techniques. These help you to do MORE with the grey matter YOU'VE GOT.
But here's the amazing part. By learning memory techniques and practicing them. You will increase your plasticity.
Then what happens?
You start remembering names and really impressing everyone you meet – making a FAR better impression.
You start to remember facts and figures. Suddenly, you're an expert on EVERYTHING and you'll be able to reel off all kinds of amazing points to support your arguments. You'll be able to talk your way into any job, or sell anything!
You become more interesting, more entertaining, and more worldly. People start to respect and seek out your opinion on everything.
What must that be like?
But even before that happens, learning to learn can benefit you right now. You'll find that by learning to use techniques like the memory palace and spaced learning you can more easily absorb information and MASTER ANY TOPIC.
For students this is game changing. If you're studying right now, then this can take you from a poor grade to top marks.
But if you've finished studying and you're out there in the world of work… it's even more powerful!
It's time to start learning again. It's time to use these accelerated learning techniques in order to develop your resume, gain new skills, and become the most effective version of yourself possible.
This is TRULY game changing.
Allow me to introduce to you…
"Memory Hack"
How To Sharpen Your Mind & Improve Your Memory!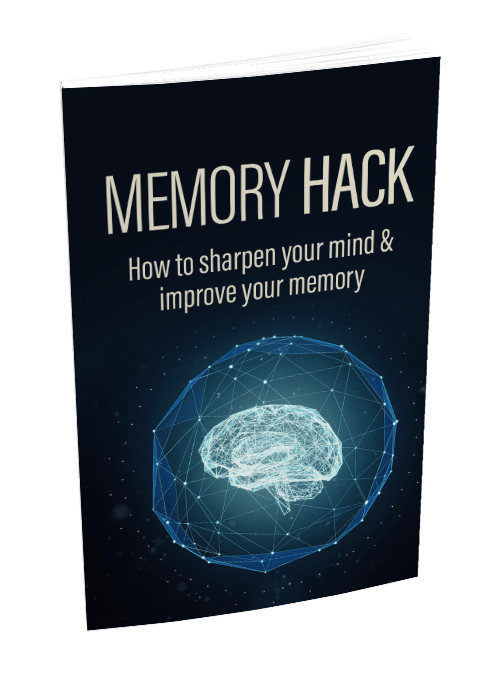 Here's exactly what you'll get inside the course:
Ebook Guide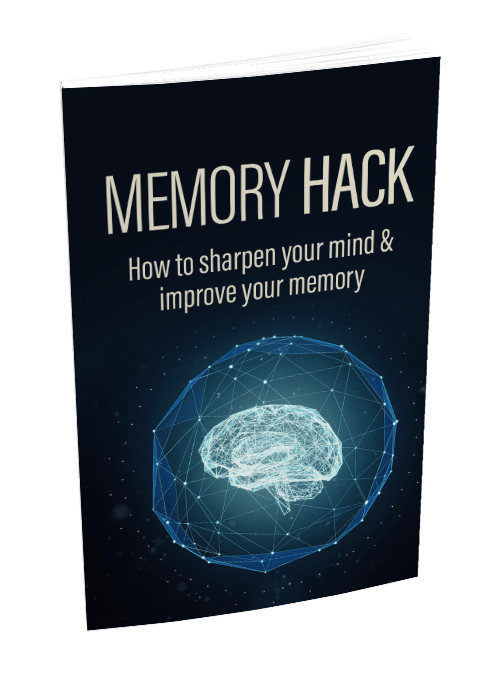 Here's what you'll discover when you take the first step to Increasing your memory and purchase this course.
How to use a memory palace to store unlimited information
How to memorize quotes, passages of text and more
How to use accelerated learning techniques like speed reading
How to use cue cards, notes, and more
How to train working memory for better focus and creativity
How to enhance your sleep for better learning
How to encourage long term potentiation and easy retrieval of old memories
How to stop forgetting birthdays, to-dos, and events!
And much more!
SPECIAL BONUS FOR TAKING ACTION!
Point-By-Point Checklist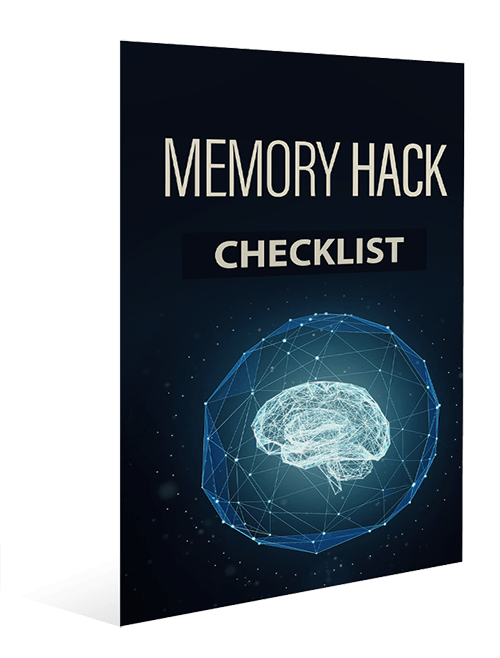 View or print this handy checklist so that you can check off each point.
It is like a summary of the entire guide but in actionable, bite-sized points so that you can successfully get through the course.
Here are just some of the benefits that you'll gain when you purchase this Memory Hack quick start guide:
More confidence, knowledge, and "crystallized intelligence"
A greater understanding of how the brain works
More sense of purpose and contentment
New skills and abilities to help boost your career
The ability to deliver amazing speeches with no notes and no cue cards!
The ability to study for any exam or interview and pass any test!
The ability to store information like a human encyclopaedia!
A far greater appreciation of your own brain and what YOU are capable of
Never forget someone's name again!
And so much more!
How Much is This Going To Cost You?
You can own Memory Hack together with all the bonuses for a mere $7.00.
That is a truly incredible deal!
Did I mention this eBook is only $7.99? It's definitely a point worth repeating. You will be hard-pressed to find a more valuable resource.
I'm delighted to have the chance to share this powerful guide with you.
Again, you will receive the comprehensive and valuable insights for only $7.99 .
Please click the Add To Cart button right now and take ownership of this valuable course TODAY!
has been added to your cart!
have been added to your cart!
Package Details:
Module 1 – Ebook
Module 2 – Checklist
Module 3 – Resource Cheat Sheet
Module 4 – Mindmap
Module 5 – Sales Page
Module 6 – Optin Page
Module 7 – Graphics
Module 8 – Articles
Module 9 – Email Swipes
Module 10 – Social Media Images
Total File Download Size:
21.2  Megabytes (MB)
Master Resell Rights License:
[YES] You may giveaway this ebook
[YES] You may resell this product. Suggested retail price $7-$20
[YES] You may sell/pass resell rights/master resell rights to this products
You may edit the squeeze/sales page
You do NOT have private label rights.
You may NOT sell or giveaway private label rights
You may NOT re-title or edit the contents of this product
You agree to handle any own customer support issues to the product
has been added to your cart!
have been added to your cart!
Share this and get 20% off!
Related Products That May Interest You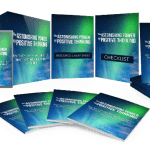 #AstonoshingPower #PositiveThinking #NegativeThoughts #OvercomeSelfDoubt #PositivePeople #PositiveThinker Astonoshing Power of Positive Thinking Sales Funnel with Master Resell Rights Finally! Discover How You Can Overcome Self-Doubt And Your Negative Thoughts! Uncover the…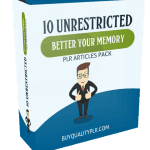 10 Unrestricted Better Your Memory PLR Articles Pack In this PLR Content Pack You'll get 10 Better Your Memory Articles with Private Label Rights to help you dominate the Better…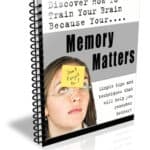 Retain And Recall Memories Faster PLR Newsletter eCourse #MemoryMatters #RetainMemories #RecallMemories #MemoryMattersNewsletter Did You Know That With A Little Practice You Can Actually Train Your Brain To Retain And Recall…
---
TAG : memory hack complete sales funnel with master resell rights, memory hack ebook, memory hack master resell rights, memory hack mrr, memory hack mrr ebook, memory hack with master resale rights
CATEGORY : Complete Sales Funnels, Lead Magnets, Master Resell Rights Products, Master Resell Rights Sales Funnels, MRR Autoresponder Series, MRR eBooks, MRR Lead Magnets, Resell Rights Autoresponder Series, Resell Rights Ebooks, Resell Rights Lead Magnets, Resell Rights Products, Resell Rights Sales Funnels