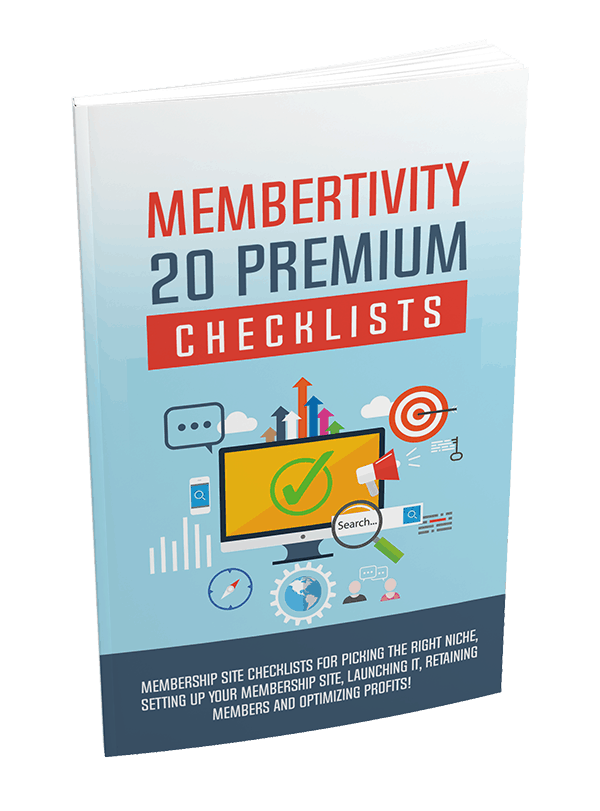 Membertivity 20 Premium PLR Checklists 20k Words
in
Content Marketing , Content Marketing PLR , Content Marketing PLR eBooks , Conversions PLR , Copywriting PLR , Copywriting PLR Ebooks , Featured PLR Products From Our Store , Home Business PLR , Home Business PLR Ebooks , Info Product Creation PLR , Info Product PLR Ebooks , Internet Marketing , Internet Marketing Checklists , Internet Marketing PLR , Internet Marketing PLR eBooks , List Building , List Building PLR , Make Money Online , Make Money Online PLR Ebooks , Make Money PLR , Marketing PLR , Marketing PLR Ebooks , Membership Sites , Membership Sites PLR , Membership Sites PLR Ebooks , Niche Marketing PLR , Niche Marketing PLR Ebooks , Niche Mega Packs , Online Business PLR , Online Marketing PLR Ebooks , PLR eBooks , PLR Lead Magnets , PLR List Building Reports , PLR List Building Reports , PLR Newsletters , Premium PLR , Premium PLR eBooks , Premium PLR Packages , Premium PLR Reports , Premium White Label Brandable PLR Coaching Courses , Pricing PLR , Private Label Rights Products , Product Launch PLR Ebooks , Products with Sales Pages , Sales Funnels , Sales Funnels PLR , Top Sellers , Work At Home PLR , Work At Home PLR Ebook
Choose Your Desired Option(s)
has been added to your cart!
have been added to your cart!
#membershipsite #membershipideas #membershipusp #membershipsiteshortcuts #membershipsites #membershipsitesetup #membershipsitepricing #membershipconversion #memberretention #membershipmonetization #membershipsitelaunch #membershipcommunity #membershipprofits #membershipchecklists #membershipincome #membershipsetup #membershipcoaching #membershiptraining
Membertivity 20 Premium PLR Checklists 20k Words
From Overwhelmed to Overjoyed: Here Are the 20 Critical Premium PLR Checklists You Need To Make Running and Growing a Membership Site Faster, Easier and More Profitable Than Ever Before!
Now you too can avoid the most common membership site mistakes, take all the pro shortcuts, and grow your business simply by following a set of proven and easy steps!
Ever get that nagging feeling like you're totally missing something?
It happens when you're packing for vacation. It happens when you're shopping at the grocery store. And if you're like most business owners, it happens a LOT when you're setting up your membership site.
And no wonder…
It feels like there are just an incredible number of steps you need to take. It's overwhelming. You get the feeling you're missing something, but you don't know what it is. Sometimes you KNOW you're missing something, because you're not getting the results you want.
Sound familiar?
If so, I have some great news for you…
Introducing Membertivity Premium PLR Checklists
– Your Complete Set of 20 Membership Site PLR Checklists for Picking The Right Niche, Setting Up Your Membership Site, Launching It, Retaining Members and Optimizing Profits!
You'll go from being overwhelmed to overjoyed once you see what these 20 premium membership site PLR checklists can do for you. I've taken an entire multi-volume encyclopedia set of membership site information and digested it down to the bare minimum of what you need to know to get great results.
I've labeled them "checklists," but I actually use them myself as sort of mini-blueprints for my own affiliate marketing campaigns!
When I think of checklists, I think of something like this: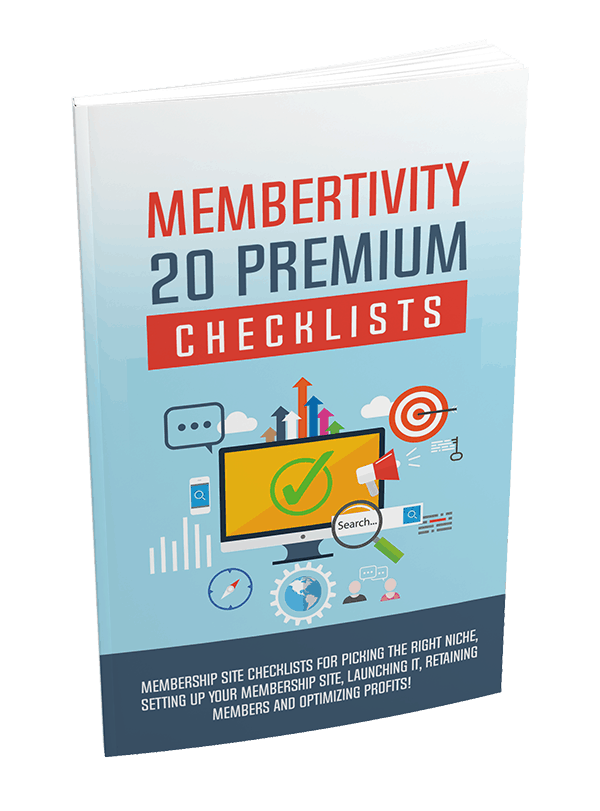 Let me be clear: This is NOT the kind of checklists that I've created and assembled in this amazing package!
The checklists (AKA "mini-blueprints") are more than just a set of steps arranged chronologically into a bulleted list. There is actually some meat to these checklists that I know you are going to find helpful.
I've included: steps, ideas, options, examples, templates, questions and more. Take a look at some screen captures from ONE of the TWENTY checklists included in the Membertivity package:

MEMBERTIVITY Premium PLR Checklists (over 20 000 Words of High Quality Content)
Here's a product you can sell which includes 20 critical checklist guides for starting and growing a profitable membership site!
This Premium Membership Site PLR Checklists Pack includes 3 pieces:
20 Membertivity Checklists with 94 pages of jam-packed information for choosing the best membership site, monetizing it, and retaining members!
Membertivity Sales Letter, 7 pages – you can start taking orders ASAP! Click Here to download the salesletter to learn more about the product.
Professionally designed eCovers and PSD file.
Sell these checklists for $27 for the pack of 20, and you'll recoup your investment in this entire PLR package and start pocketing profit within just 1 sale!
NOTE: This is not your average junk PLR written by people who do not know how to setup a membership, this was created by a very successful marketer and copywriter so you can be sure you're getting crazy good content. Just have a look at the sample!
All total, there are over 70 pages of "no fluff" profitable membership site strategy and content in Membertivity!
Take a look…
The Ultimate Membership Site Checklist
If you've heard that membership sites are really profitable, you've heard right. But maybe you're not sure how to start, run and grow one. That's where this checklist comes in. This is your crash-course checklist guide to starting, running and growing a profitable membership site!
The Membership Ideas Checklist
While it takes a little bit of legwork upfront to find a suitable niche and pick your membership site model, these pieces are keys to running a profitable membership site. And this checklist walks you through these steps so that your can get your site started on a profitable foundation!
The Membership USP Checklist
Your market is crowded. Everyone and their brother seems to be peddling a solution to your prospects. They have lots of options. And so when they land on your sales page, they're going to be wondering why they should join your membership site, rather than doing business with your competitor instead.
So how do you persuade them to do business with you? Simple: by showcasing a strong and profitable unique selling proposition. This checklist guide will show you exactly how to do it!
Your First 100 Members Checklist
There's nothing worse than launching a new membership site to the sound of crickets. That's why you'll want to launch with a bang and start taking orders the day you launch. And this checklist shows you how to launch and get those first 100 members as quickly as possible!
The Membership Site Content Calendar Checklist
Ever heard the saying, "If you fail to plan, then you're planning to fail?" That saying definitely applies to running a membership site, which is why you'll want to plan out your content creation and delivery calendar at least six to twelve months ahead of time. Fortunately, you can make the whole process a lot easier by using this content calendar checklist!
The Membership Site Shortcuts Checklist
If you're looking for ways to make running your membership site faster and easier than ever before, than look no further than this shortcuts checklist! You'll save time, save money, and get things done faster than you ever thought possible!
The Membership Site Setup Checklist
You have a niche. You have a plan. Now it's time to get your site set up and ready to take orders. This checklist will walk you through the entire process so you can get your site started on a firm foundation!
The Membership Site Pricing Checklist
One of the big decisions you'll need to make when it comes to your membership site is how much you're going to charge. While it's tempting to pluck a price out of thin air, that's not a strategy that's going to put the most profit in your pocket. Instead, use this checklist guide to determine the best and most profitable pricing strategy for your membership site!
The Membership Conversion Checklist
Getting traffic to your site isn't enough – you need to persuade these visitors to crack open their wallets and become paying member. So how do you do that? By using this membership conversion checklist!
The Member Retention Checklist
The math is pretty simple: the more members you have, the more money you'll make in frontend membership fees as well as backend offers. That's why you'll want to make it a top priority to install a membership retention strategy that keeps members hooked, engaged and satisfied. So put this checklist to work for you from Day 1, and I think you'll like what you see when you look at your bottom line!
The Membership Monetization Checklist
It's fun to watch new and ongoing membership fees come into your PayPal account each and every month.
But you know what? Those frontend profits are really only a fraction of the amount of money you could be making with your membership site. And if you're not cashing in on the backend, you're leaving tons of money on the table. That's why you'll want to put this membership monetization checklist to work for your ASAP!
The Membership Site Launch Checklist
When your membership site is ready to go, you can start planning your big launch. Use this checklist to ensure you have a smooth, successful and uber-profitable launch!
The Membership Community-Building Checklist
Building a loyal community isn't just about installing a forum or starting a closed Facebook group and calling it a day. It's about making your members feel like they're a part of something bigger than themselves, making them feel like their part of an elite or inner circle, making them feel special and valued, and giving them a sense of belonging. And this checklist shows you how to do all of this and more!
The Members-Only Content Checklist
Giving good information to your members is key. But providing this information in an engaging, entertaining and easily consumable way is also important if you want your members to remain members. So engage your audience and keep them coming back for more by using the strategies revealed inside this content checklist!
The Membership Site Levels Checklist
Offering different membership levels is a great way to give your members control over what sort of value they get from your site. Heads up: you can help ensure people choose your higher levels by using special copywriting and psychology tricks! And this checklist guide shows you exactly how to do it!
The One-Off Membership Checklist
The benefit of a one-off payment membership site is that members get instant access to everything. You benefit by getting full payments upfront without having to add content to the site on an ongoing basis. The other big benefit is that you get to build a list of buyers, which provides plenty of backend income opportunities.
So how do you create a profitable one-off membership site? Answer: by using the surefire strategies outlined in this checklist!
The Membership Site Automation Checklist
One of the beautiful things about owning an online membership site is that you can automate many of the regular tasks you need to perform to run and grow your site.  With the right tools you can create content, deliver content, market your site, and manage your members much faster and easier than if you did it manually. And a good place to start is this automation checklist, which shows you the best way to take advantage of today's technology to grow your site!
The 30-Minutes-Per-Week Membership Site Checklist
Sure, a membership site is profitable. But it can also feel like a full-time job, especially if you're trying to do everything yourself.
The good news is that you don't have to do everything yourself. Instead, you can work as few as 30 minutes per week by outsourcing…and this checklist shows you how!
The Membership Platforms Checklist
Your membership platform software can make running your membership site an absolute breeze – or it can make it a total nightmare. That's why you'll want to pick your platform carefully. This checklist makes it easy to do, as you'll first define your needs and then find out which of the top seven platforms are a good fit for your business!
The Membership Site Hacks Checklist
If you've put the other checklists in this package to work for you, then your membership site is going to get off to a good (or even roaring) start. Now it's time to take your membership site to the next level by using the same tips, tricks and hacks used by the top membership marketers. This checklist shows you how!
Whew, what an amazing package of checklists!
Here is what I know for certain when it comes to this low-cost, high-value set of checklists…
You're Going to Say "WOW!" When You Use These Checklists!
Seriously. Whether you're just getting started or you've owned a membership site for a while now, you're sure to find plenty of gold nuggets in this package to really help you out!  These checklists will help you:
Avoid all the membership site pitfalls and mistakes that plague most membership site owners!
Maximize your profits by learning how to presell your prospects and cash in on the backend of your membership site!
Make running a profitable membership site faster, easier and more effective than ever before!
Now you have one question, right?
How Much Is It?
Good news – this is the most affordable set of tools you've ever seen. Because when you order now, you get these checklists for just $27.00
Plus once these strategies produce just one or two sales for you, you'll have recouped your entire investment. You can do that incredibly fast, which makes this offer a great deal!
This great deal won't last forever so order now!
has been added to your cart!
have been added to your cart!
Grab All of the Above at a BIG Discount Today!
Wait! I Forgot to mention…BONUSES!!
For the first 50 buyers of this Branding PLR Pack, if you grab this PLR deal right now, you'll also get these FAST-ACTION BONUSES for a limited time only!
Bonus 1
Membership Site Money Train PLR Lead Magnet Toolkit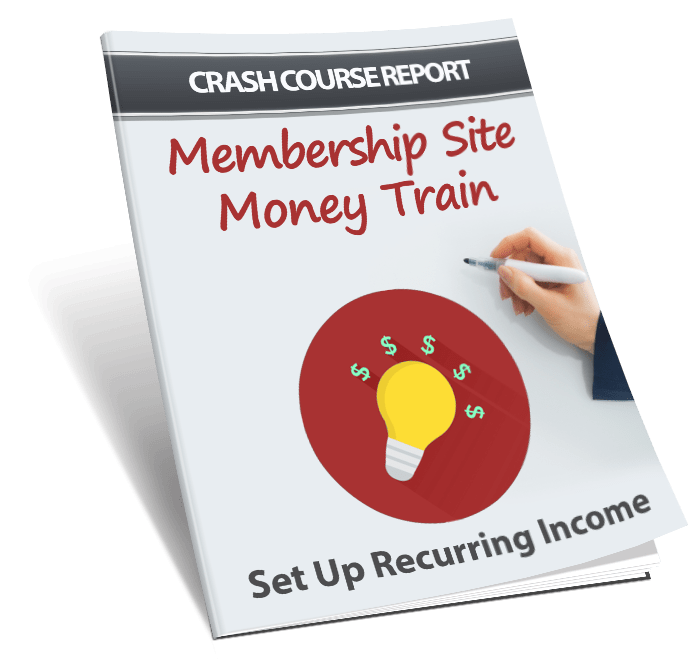 Product Details:
Report File Formats: DOC, DOCX, PDF
Viewable With: Any PDF Reader (Online and Offline)
Report Word Length 2,000+ Words of High Quality Content
Pages In Report: 10 Pages Total (Formatted)
File Size: 36.6MB
Bonus 2
5 Top Tools For Starting A Membership MRR List Building Package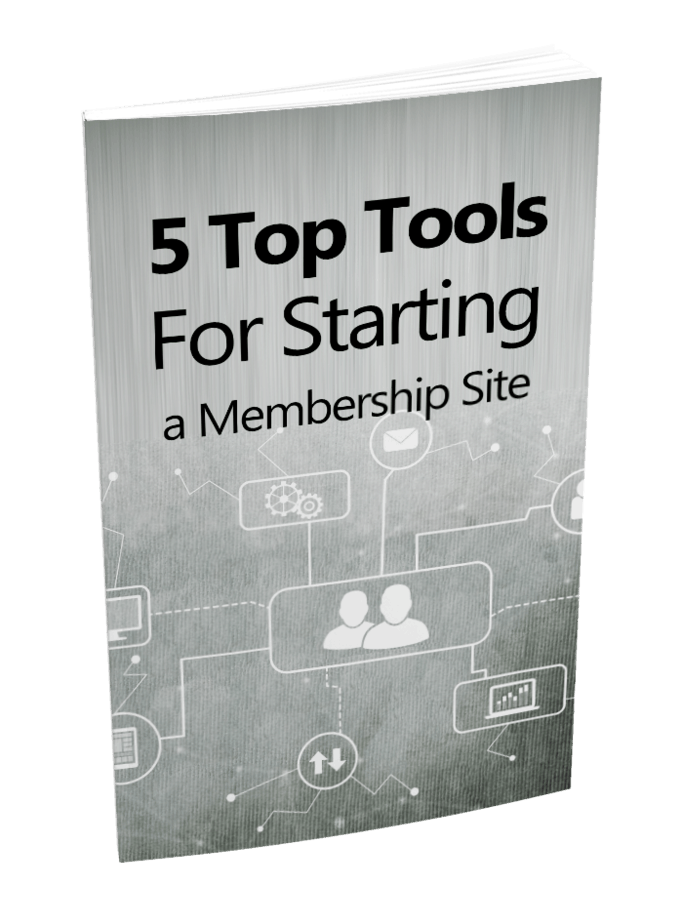 Package Details:
Articles
Graphics
Optin Audio
Optin Page
Optin Report
Total File Download Size:
12.1 Megabytes (MB)
Bonus 3
Membership Profits Blueprints Personal Use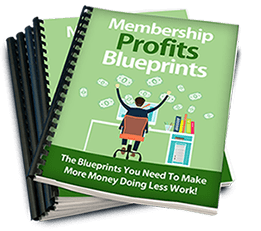 Package Details:
20 Membership Profits Blueprints in PDF format
Total File Download Size:
6.33 Megabytes (MB)
Bonus 4
10 Premium Membership Sites PLR Articles Pack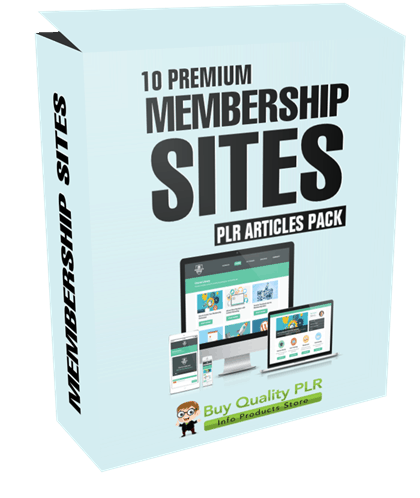 Here are the titles of the 10 Membership Sites Articles:

5 Common Mistakes to Avoid When Setting Up a Membership Site (695 words)
Discover the Top 7 Benefits of Creating a Membership Site (939 words)
Important Tools You Will Need to Build a Successful Membership Site (954 words)
Uncover the Secrets to Growing a Massive Membership Site (1032 words)
7 Effective Strategies to Improve Customer Retention in a Membership Site (1061 words)
Daily Tasks to Complete When Running a Membership Site (725 words)
How to Win Back Customers Who Quit Your Membership Program (660 words)
Want to Start Your Own Membership Site? – Read This First! (808 words)
What Should You Charge for Your Membership Site? (592 words)
Which Membership Site Model Should I Go With? (739 words)
Package Details:
10 Membership Sites PLR Articles in Word and Text format
Total Word Count –  Over 8205 Words
Download File Size – 340 KB
Bonus 5
5 High Quality Coaching Business PLR Articles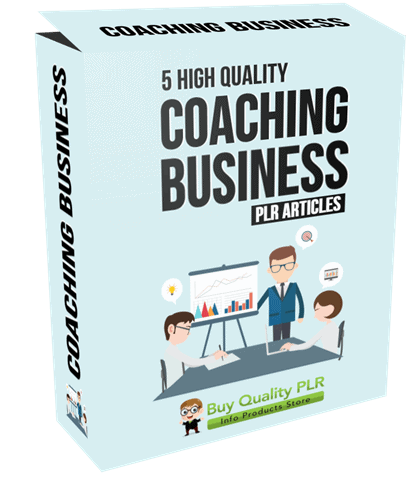 Here are the titles of the 5 Coaching Business Articles:

Business Coach or Consultant – Which One Do You Need (671 words)
Do Business Coaches Need to Be Certified (842 words)
How to Make Your Coaching Business More Innovative (823 words)
Should You Add a Membership Site to Your Coaching Business (932 words)
Starting Your Own Coaching Business From Home (545 words)
Package Details:
5 Coaching Business PLR Articles in Word format

Total Word Count –  Over 3813 Words
Download File Size – 286 KB
Remember these FAST-ACTION BONUSES will go away soon, so get the best deal by jumping off the fence and secure your bonuses while they're still available!
Package Details:
Membertivity

Checklists in PDF and Word format

(

20 000

words)

Membertivity

– Salesletter
eCover Graphics – 3D ecovers and Flat Cover with PSD file.
PLR License
Your PLR License Terms
Buy Quality PLR Premium PLR License Terms
PERMISSIONS: What Can You Do With These Materials?
Sell the content basically as it is (with some minor tweaks to make it "yours").
If you are going to claim copyright to anything created with this content, then you must substantially change at 75% of the content to distinguish yourself from other licensees.
Break up the content into small portions to sell as individual reports for $10-$20 each.
Bundle the content with other existing content to create larger products for $47-$97 each.
Setup your own membership site with the content and generate monthly residual payments!
Take the content and convert it into a multiple-week "eclass" that you charge $297-$497 to access!
Use the content to create a "physical" product that you sell for premium prices!
Convert it to audios, videos, membership site content and more.
Excerpt and / or edit portions of the content to give away for free as blog posts, reports, etc. to use as lead magnets, incentives and more!
Create your own original product from it, set it up at a site and "flip" the site for megabucks!
RESTRICTIONS: What Can't You Do With These Materials?
To protect the value of these products, you may not pass on the rights to your customers. This means that your customers may not have PLR rights or reprint / resell rights passed on to them.
You may not pass on any kind of licensing (PLR, reprint / resell, etc.) to ANY offer created from ANY PORTION OF this content that would allow additional people to sell or give away any portion of the content contained in this package.
You may not offer 100% commission to affiliates selling your version / copy of this product. The maximum affiliate commission you may pay out for offers created that include parts of this content is 75%.
You are not permitted to give the complete materials away in their current state for free – they must be sold. They must be excerpted and / or edited to be given away, unless otherwise noted. Example: You ARE permitted to excerpt portions of content for blog posts, lead magnets, etc.
You may not add this content to any part of an existing customer order that would not require them to make an additional purchase. (IE You cannot add it to a package, membership site, etc. that customers have ALREADY paid for.)
Share this and get 20% off!
Related Products That May Interest You