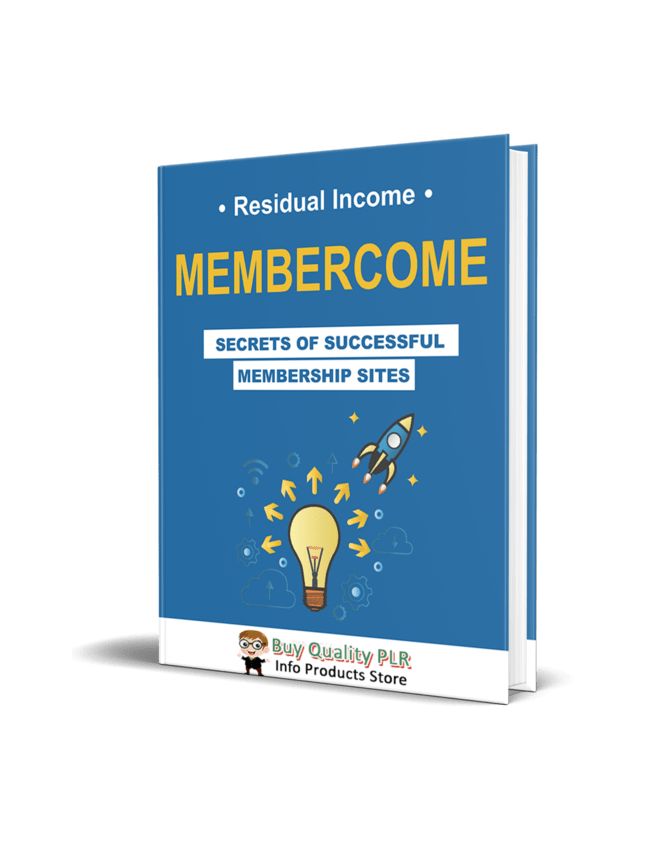 Membercome Membership Site Brandable PLR Coaching Course
in
Business Coaching PLR , Business Coaching PLR Ebooks , Business PLR eBooks , Content Marketing , Content Marketing PLR , Entrepreneur PLR , Environment PLR eBooks , Home Business PLR , Internet Marketing , Internet Marketing PLR , Internet Marketing PLR eBooks , Make Money Online , Make Money Online PLR Ebooks , Make Money PLR , Marketing PLR , Membership Sites PLR Ebooks , Niche Marketing PLR , Niche Marketing PLR Ebooks , Online Business PLR , Online Marketing PLR Ebooks , PLR eBooks , Premium White Label Brandable PLR Coaching Courses , Private Label Rights Products , Top Sellers , Work At Home PLR , Work At Home PLR Ebook
Choose Your Desired Option(s)
has been added to your cart!
have been added to your cart!
#MembershipSite #MembercomeMembershipSite #MembershipSiteTips #MonthlyMembership #MembershipSiteProfitability
Membercome Membership Site Brandable PLR Coaching Course
A Membership Site Can Be The Financial Foundation For Building The Life You Want To Live
Learn How To Create Recurring Monthly Income That Allows You To Better Enjoy Your Life While You Help Other People Better Enjoy Their Lives Too.
Every day people all over the world are starting membership sites … and six months from now many of them will be shut down without ever reaching the desired level of success.  Read on to learn how you can see a different result…
Have you crunched the numbers for a membership site?
It's pretty staggering. These are the kind of numbers that can really help you create the kind of life that you want to live…
For example: if you charge $19.99 per month and get just 500 members paying you every month, then you'll be grossing $120,000 per year.
Maybe you've got a premium membership site idea in mind. Charge $97 per month and get just 100 members, and you've still got a six-figure business. Get more members, make more money. (Go ahead, crunch the numbers – I'll wait.)
Of course, none of this counts the money you'll make on the backend of your membership site. Many would agree that's where you'll generate the REAL profits in your business.
For example, you might double your income on the backend.
That's the first compelling reason why you should create a membership site.  Income.  The opportunity to be financially free so you can spend your time doing the things that matter most to you.
But that's not all.
Your own membership site gives you the platform to make a real difference in the lives of other people.  That's the second compelling reason: Impact.
Your membership site can help others solve problems, reach goals and better enjoy THEIR lives too.
Having that regular, recurring, monthly income pouring  in while simultaneously having that ongoing positive impact on other people makes membership sites a foundation that you need to build your business upon.
It sounds almost too good to be true, right?
And yet look around, and you'll see people who are doing this VERY successfully. Very profitably. Very powerfully. And their incomes and impact are growing every year.
Could you do it too?
The answer is yes – especially if you use the exact same strategies that most successful membership owners use to build their sites and turn a profit from them as they help their members in varying ways.
Introducing:  Membercome – How To Create A $100,000 Per Year Membership Site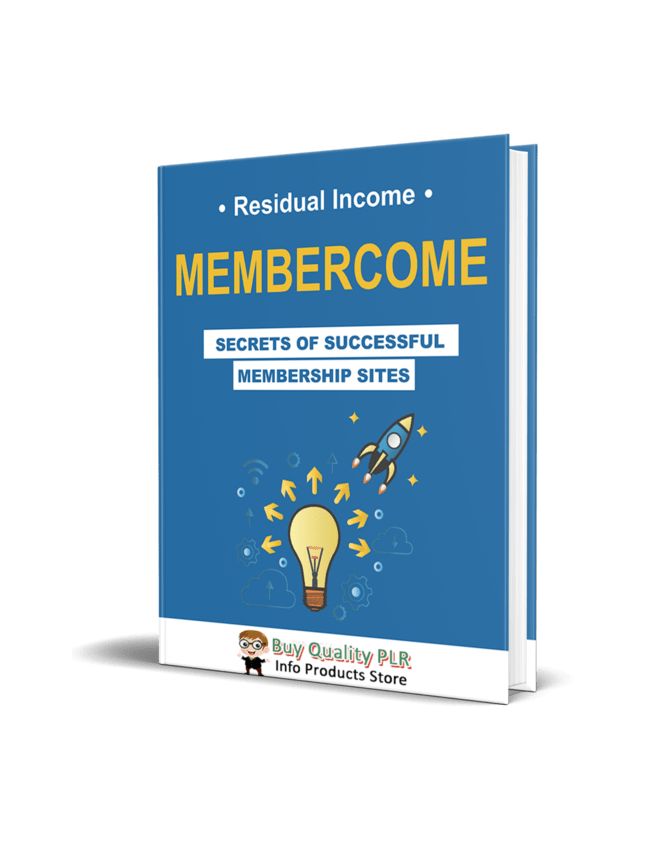 55-Page .PDF and Word Document Available For Immediate Download
The Membercome course is a no-fluff, quick-read curriculum that walks you through ten lessons for selecting the right membership model to meet your needs, creating the kind of content that satisfies customers and keeps them active month after month, and making even more money on the backend by promoting additional products and services.
When you download the Membercome course below, you will…
Learn exactly what steps you can take right now to turn your membership idea into a full-time income.
Get dozens of tips, ideas and examples for getting new members, and keeping them active (and paying you!) month after month.
Complete actual "assignments" that will walk you through the steps of setting up and monetizing your membership site.
As you work your way through the Membercome curriculum, you will learn about the ingredients you need to quickly set up a membership site (including the 7 best user-friendly plugins and platforms), how to create high-quality membership site content that solves problems and satisfies members, clever ways to retain members who are thinking about dropping out, and much more… see below for complete details.
Here's Exactly What's Included…
By using the insights in the Membercome course, you can make more money with your membership site while helping other people solve their problems, reach their goals and better enjoy their hobbies and interests.  A membership site can change your life and the lives of your members.
When you make money helping other people… everybody wins!
Now listen up…
No one can guarantee that you'll be able to start and run a  six-figure membership site.And I don't guarantee that either.  In fact, I don't guarantee you will make a penny.
But I can guarantee you this…
If you do NOT use the strategies outlined inside this course, then your membership site will almost certainly never hit the $100,000 mark.
I can also guarantee you this…
I know what I'm talking about when it comes to creating successful membership sites that earn six-figures per year.
Now, maybe you can figure these strategies all out on your own. Or maybe you'll shut the site down like so many others before you figure these strategies out. Or maybe you just download this course instead, avoid the struggles, and shortcut your way to success.
Still reading? Good. You've made a smart decision. ?
So, come along now as I show you what all you're going to learn about inside this course…
Lesson One: How To Make $100,000 Per Year With A Membership Site
For this lesson, we're going to start out by walking you through an overview of the five essential components of starting a membership site. These components include:
Market Criteria.
Model Choice.
Metrics Calculation.
Member Content.
Monthly Calendar.
Many membership site owners only put three or four of these components into play – and that translates into unrealized potential (and, sadly, sometimes it even leads to shutting down the site). That's why this course is going to be such a big help to you as you avoid common mistakes and overlooked essentials.
Lesson Two: The 4-Part System For Creating A Unique Membership That Stands Out
If you create a membership site like everyone else who doesn't know what they're doing, then you're going to find it difficult to see sustained success.   That's why inside this lesson we'll cover the four crucial steps you need to take before you set up a site, including:
Choosing a profitable market.
Selecting an in-demand topic.
Creating a unique angle that sets you apart from your competitors.
Choosing a memorable brand name that attracts lots of members.
End result? You'll have a solid foundation upon which to build a profitable membership that impacts others in a positive way.
Lesson Three: The 5 Best Models For Faster, Easier And Better Memberships
Inside this lesson you're going examine your business goals and your membership site topic in order to decide the best membership model to fit your needs.  There are many different options for structuring your membership site … some will work great for you, and some will not.  It's important to find that model that is "just right" for you.
Example:  Do you want something that is "set it and forget it" in nature because you've already got a lot of commitments or want to free up more time for personal pursuits? Or do you want something that you are more directly involved in every month because this is your primary source of income and you have plenty of time to devote to it?  This is just one of the considerations. 
Picking the right model is critical.  Choose wisely, and you'll have a membership site that supports you for years to come.  This lesson will help guide you through the selection decision.
Lesson Four: Perfectly Profitable Pricing – How To Nail Down Your Monthly Fee Structure
The next component of setting up your membership site is to do your Metrics Calculation. This is where you crunch a few numbers in order to figure out how much you'll charge your members in order to make your desired income.
It cannot be overstated how important it is to get this right.  There is much riding on this including how many members join your site, how many remain active, how much actual profit you make and so forth.  This isn't the time to be "winging it".
Don't skip this important planning step, or you're likely to fall far short of your income goals.
Lesson Five: 12 Ideas For Monthly Deliverables That Customers Will Anticipate And Love
You've been planning your membership site, including your niche, the topic you'll be focusing on, and even how much you intend to charge for access. Now here's the next question: in what format will you be delivering your content?
You can deliver your content from something as simple as autoresponder email messages to something elaborate as video courses and virtual office hours.  What format will you choose? This lesson helps answer that question by giving you 12 ideas for monthly deliverables that your customers are sure to love!
Lesson Six: How To Manage Your Membership Processes Every Month
We've now reached the fifth component you need to snap into place to run your membership site, which is your Monthly Calendar. Here we'll talk about the three things you need to do every month, including:
Sourcing, which is where you create the content for your membership site.
Sale, which are the marketing activities you need to complete to get more members.
Support, which is servicing and satisfying existing customers (which helps with retention and backend sales).
Here you'll learn the steps you need to take in each of these areas every month to create a successful site.  This is where your monthly operations begin to take shape and come to life.
Lesson Seven: The Top 7 Plugins And Platforms For Super-Simple Site Setup
If you're not particularly technically inclined, then maybe the thought of setting up and maintaining a membership site might give you that feeling of dread.
Now here's the good news: there are plenty of plugins and platforms that make it super simple to set up and maintain your site. And inside this lesson you'll get my top seven recommendations.
Rather than spend hours of your time watching video reviews and reading blog reviews (where many reviewers have a financial stake in convincing you that a certain platform is best), hit the "fast forward" button and let me give you an unbiased look at some great options for you to choose from.
Lesson Eight: The Profit Trifecta: 3 Keys To Maximizing Membership Profitability
So, imagine this…
Your site is up and running. (Yay!) You've got a set of initial members. (Woot!) You're making some money. (Yahoo!)
Now what?
What happens next is that you need to maximize your membership profitability. And that's exactly what you'll learn how to do inside this lesson.
Lesson Nine: Retention Secrets:  5 Ways To Keep Members Active Month After Month
Keeping your existing members happy and active month after month is the key to a profitable membership site. Not only do these existing members keep paying their membership fees every month, but they also put even more profit in your pocket by taking advantage of your backend offers.
And, of course, this is the pathway to the greatest impact of your membership onto the lives of members.  The longer they remain active, the longer you have the opportunity to help them better their lives through your content.  It's in your best interest, and theirs too, that they stay!
That's why you'll want to check out this lesson, where you'll discover five surefire ways to keep members active, satisfied, and happily paying their membership fees month after month.
Lesson Ten: Five Ways To Rapidly Get New Paying Members For Your Site
You want to start your new site off with a bang, right?  That's why inside this lesson you're going to find out five tricks of the trade for rapidly getting new paying members for your site.
Whether you have an existing customer base or list to promote your membership site to, have a budget to advertise your membership site, or intend to harness the power of affiliates and marketing partners to promote it for you, the strategies in this lesson are certain to get more members to join.
These are time-tested, proven-effective ways that successful membership site owners around the world use to get more brand-new paying members.  Now you can too.
As you can see, this is a short course that is jam-packed with meaty content you can use to get more people to buy from you.
It's only 55 pages long and each lesson is filled with "no-fluff, no-filler" content that shares what you need to know in an "easy-to-understand, easy-to-use style".
Many people start membership sites every day. Many of them fail within the first six months because they're trying to figure it all out on their own. The good news is:  there is nothing left for you to figure out by yourself. You can download this course now and take a very quick and profitable shortcut to membership site success.
Bottom line…
As you can see, we've packed a whole lot of profitable  information into this exciting course that's designed to help you get a successful membership site up and running.
And you can certainly see the value of a course that teaches you how to start a profitable membership site. So now you're wondering…
How Much Is It?
You're liking what you see, but you're worried about the price. Don't be. Because this is a great deal at just $97 for the entire course with full white label rebranding rights. With your PLR license, you'll be able to sell this course over and over again for $27 or whatever higher price point you want to. And you get to keep all the profits!
If This Course Helps You Create A Membership Site That Attracts Just One Paying Member,Then It More Than Pays For Itself (And Every Sale After That Is Just Extra Profit)!
But you can bet this strategy for getting your site up and running is going to be a lot more valuable to you than that!
Sure, if this course helps you create a "one-member" membership site, it would pay for itself over and over again as the customer remains active.
But we both know that's not the goal here.  That's not my goal and I know it's not your goal. The goal here is to…
Teach you how to create a membership site that automatically brings
in a steady stream of income for your business month after month.
The goal is this:  to help you make money and make a difference with your membership site.
That's why this is such a good deal, so act now to get your copy of this course at the lowest price possible! Click below to get started…
has been added to your cart!
have been added to your cart!
Here's A Preview Of The Membercome Membership Site Brandable PLR Coaching Course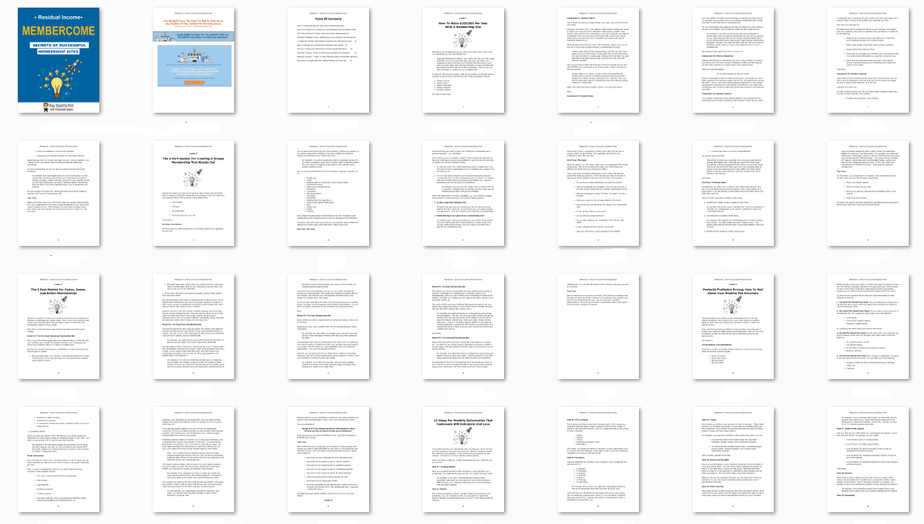 Limited Time FAST-ACTION Special Bonuses:
If you grab the Membercome Membership Site Brandable PLR Coaching Course today, you'll also get these bonuses:
Bonus 1: Niche Membership Tips PLR Lead Magnet Front End and Upgrade

Bonus 2: Membership Profits PLR Newsletter eCourse

Bonus 3: Membership Site Continuity Sales Funnel with Resell Rights

Bonus 4: Budget Membership Site PLR Lead Magnet Front End and Upgrade

Bonus 5: 10 Days To Membership Profits PLR Newsletter eCourse

Bonus 6: Membership Models PLR Lead Magnet Toolkit

Bonus 7: Your First Membership Site Sales Funnel with Master Resell Rights

Bonus 8: Membership Quick Start PLR Workshop

Bonus 9: Membership Site Done For You Marketing Templates

Bonus 10: Membership Planning PLR Lead Magnet Toolkit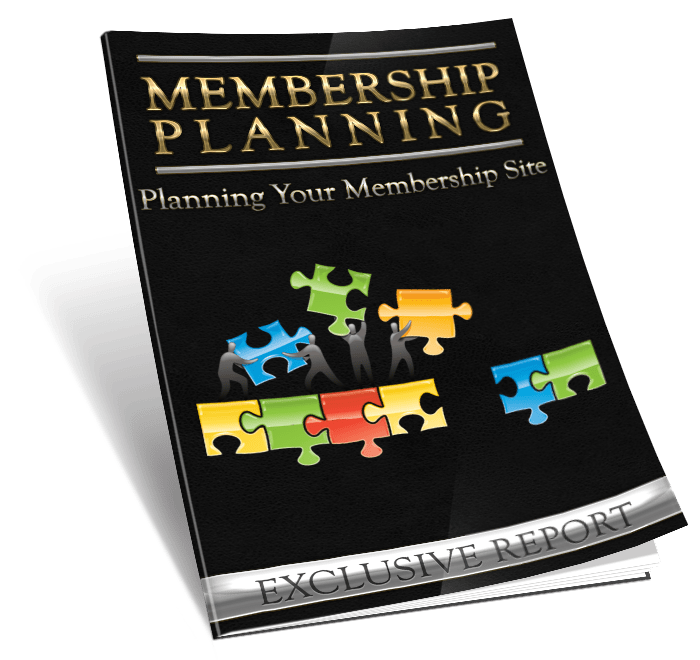 has been added to your cart!
have been added to your cart!
Package Details:
Download File Size – 1.35 MB
License Details:
PERMISSIONS: What Can You Do With These Materials?
Sell the content basically as it is (with some minor tweaks to make it "yours").
If you are going to claim copyright to anything created with this content, then you must substantially change at 75% of the content to distinguish yourself from other licensees.
Break up the content into small portions to sell as individual reports for $10-$20 each.
Bundle the content with other existing content to create larger products for $47-$97 each.
Setup your own membership site with the content and generate monthly residual payments!
Take the content and convert it into a multiple-week "eclass" that you charge $297-$497 to access!
Use the content to create a "physical" product that you sell for premium prices!
Convert it to audios, videos, membership site content and more.
Excerpt and / or edit portions of the content to give away for free as blog posts, reports, etc. to use as lead magnets, incentives and more!
Create your own original product from it, set it up at a site and "flip" the site for megabucks!
RESTRICTIONS: What Can't You Do With These Materials?
To protect the value of these products, you may not pass on the rights to your customers. This means that your customers may not have PLR rights or reprint / resell rights passed on to them.
You may not pass on any kind of licensing (PLR, reprint / resell, etc.) to ANY offer created from ANY PORTION OF this content that would allow additional people to sell or give away any portion of the content contained in this package.
You may not offer 100% commission to affiliates selling your version / copy of this product. The maximum affiliate commission you may pay out for offers created that include parts of this content is 75%.
You are not permitted to give the complete materials away in their current state for free – they must be sold. They must be excerpted and / or edited to be given away, unless otherwise noted. Example: You ARE permitted to excerpt portions of content for blog posts, lead magnets, etc.
You may not add this content to any part of an existing customer order that would not require them to make an additional purchase. (IE You cannot add it to a package, membership site, etc. that customers have ALREADY paid for.)
Share this and get 20% off!
Related Products That May Interest You