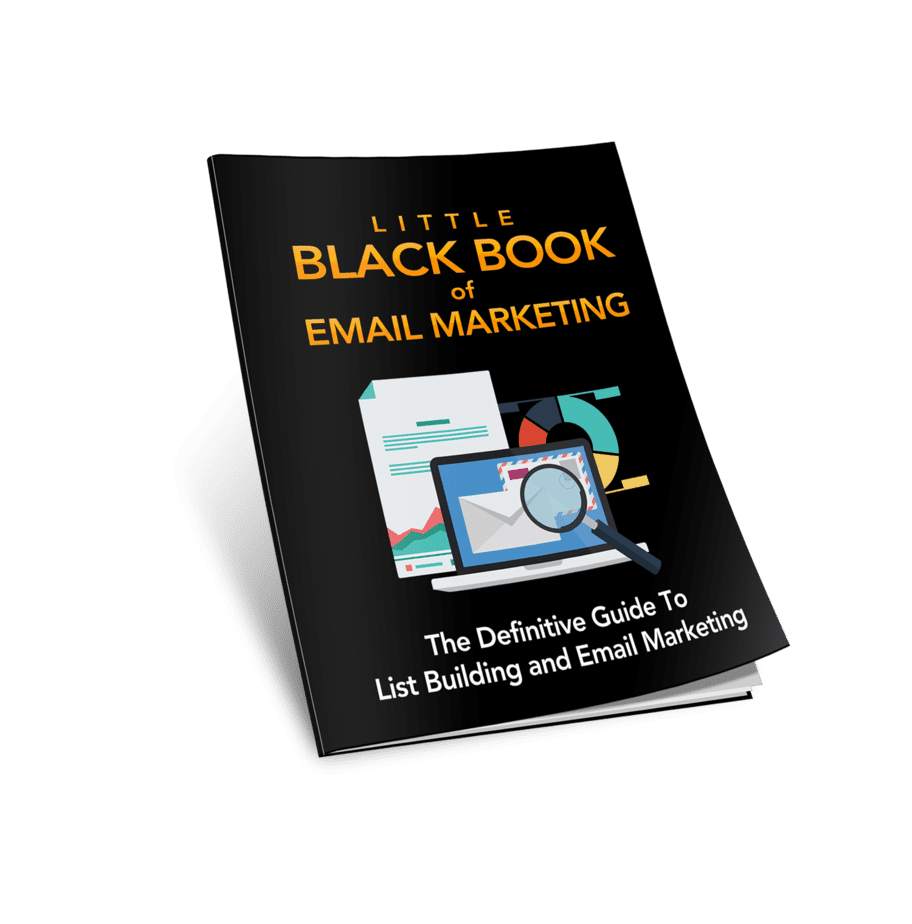 Little Black Book of Email Marketing Premium PLR eBook 12k Words
in
Affiliate Marketing PLR , Affiliate Marketing PLR eBooks , Conversions PLR , Copywriting PLR , Copywriting PLR Ebooks , Email Marketing PLR , Email Marketing PLR Ebooks , Featured PLR Products From Our Store , Internet Marketing PLR , Internet Marketing PLR eBooks , Lead Generation PLR , List Building PLR , List Building PLR Ebooks , Make Money PLR , Marketing PLR , Marketing PLR Ebooks , Niche Marketing PLR , Niche Marketing PLR Ebooks , Online Business PLR , Online Marketing PLR Ebooks , Passive Income PLR , PLR eBooks , Premium PLR , Premium PLR eBooks , Private Label Rights Products , Top Sellers , Traffic PLR , Traffic PLR eBooks
Choose Your Desired Option(s)
has been added to your cart!
have been added to your cart!
#emailmarketing #emailmarketingtips #emailmarketingblackbook #followupemails #autoresponders #listbuilding #listbuildingtips #listbuildingplr #listbuildingguide #emaillistbuilding #listbuildingtricks #emailmarketingtricks #plrebook #plrebooks #plrcontent
Little Black Book of Email Marketing Premium PLR eBook 12k Words
Are you tired of low quality PLR that requires too much editing or is just too badly written that you cannot use it without chasing your audience away?
If your answer is yes, then this is the PLR package for you.
At BuyQualityPLR.com, we proud to present you with a new addition to our Premium PLR content collection.
Our Premium PLR content packages is high quality PLR packages that have not been written to be PLR.
They were created by a top notch veteran marketer as his own content to serve and coach his audience, as well as build his list. So you know this PLR content is top notch and works.
has been added to your cart!
have been added to your cart!
Introducing the
Little Black Book of Email Marketing Premium PLR eBook
(Featuring Over 12k Words of Premium Content)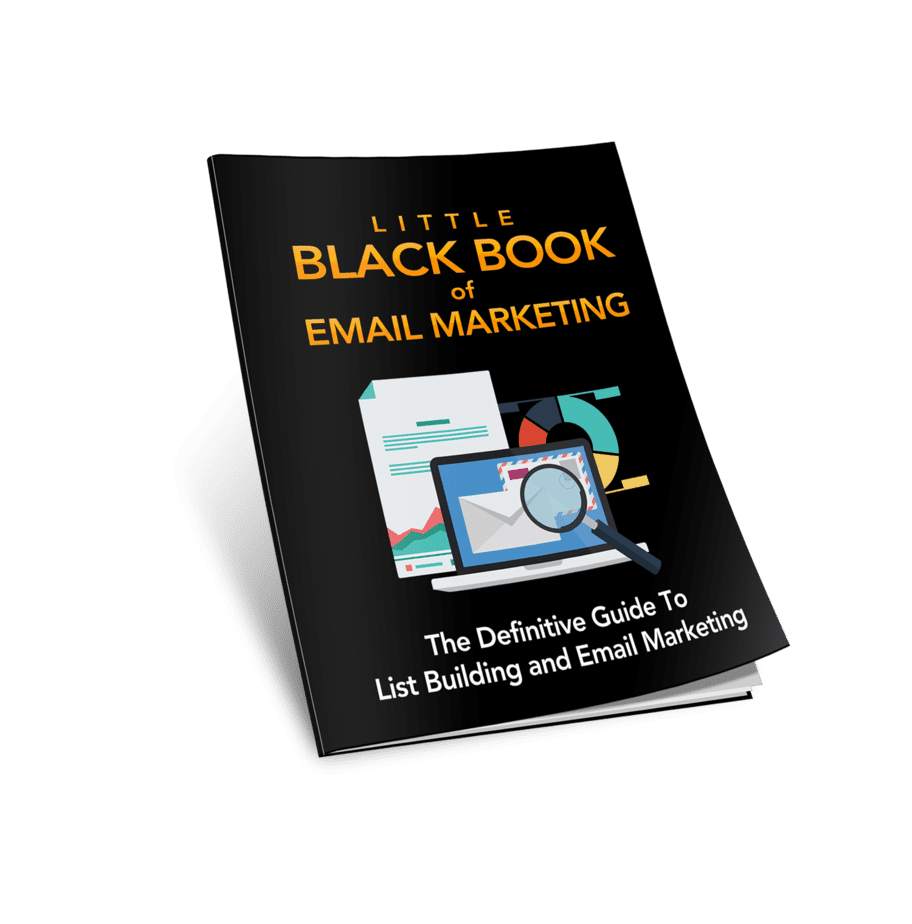 What's included:
Little Black Book of Email Marketing eCover Graphics
Little Black Book of Email Marketing PDF
Little Black Book of Email Marketing PSD
Little Black Book of Email Marketing Word Doc
Screenshots of Product

Sample of the Little Black Book of Email Marketing:
Every one of these tips, tricks, gimmicks, ideas, principles – what have you– is proven to work. They have worked for myself, and many others.
Some may seem deceptively simple. Others may seem obvious. Some you may have already heard of. Others you may have not.
I created this little black book for one purpose: to give you a quick, down and dirty guide with simple to use email marketing and list building ideas, that you can implement immediately into your business without the need for any complicated or bloated systems.
Each idea is short, to-the-point, no nonsense, and fluff free.
Every idea stands on its own. You can go directly to any one, take the advice, and use it straight away.
Last but not least: To get the most out of these ideas, simply read each of them one-by-one – in any order – and see which ones stand out for you, and are most relevant to your own business.
1. Leverage Your Emails Like a Boss
Do you hate writing emails? I get it, sitting down to craft a good email can be the equivalent to writing a blog post and, if you're writing daily emails this can indeed be an arduous task.
But, who says you have to do both?
Rather than sitting down to write a blog post, and then a Facebook message, and create a video, and write an email, why not spend a good 30 minutes or more writing a great email message, and then turn that same email message into a blog post and even create a video or Facebook status update too.
This is very powerful stuff right here. Most see email writing as a separate thing to content creation, but email writing "is" content creation. Not all emails are going to be 1000 words but why do they have to be? Why does a blog posts have to be that long too?
It doesn't. I'd argue that your emails are far more important than blog posts, and certainly (100%) more important than Facebook status updates.
Now, you don't even have to think about content creation. You have a systemized task in place to sit down and craft a great email message and then simple distribute hat message out to other sources.
Maybe it will have to be tweaked a little but, who cares? You're essentially spending less time and getting more content out there on other mediums. Plus, you have the added benefit of being more focused on your initial content task because one message expands to get you further reach.
Don't underestimate the power of this little strategy. Leveraging just one piece of content will not only save you a lot of time, but will also help you focus on creating much better content.
Think about it: You now just have to focus on writing one solid piece of content and that same content will then be out there bringing more traffic back to your sites. And don't forget that when you focus on one piece of content, it automatically cuts down on info overload and procrastination.
After all, it's far easier to motivate yourself to write just one piece of content knowing it can be leveraged to bring you a lot more in return for the time and effort you put into it.
Set up a certain time every day to sit down and crank out an email to your list. Even if it takes you an hour to write one email message, you know that it can be then used on your blog, Facebook and any other web spaces you currently create content for.
Keep in mind that, the main goal for this strategy is to get you writing great emails to your list. In the long run, that's what's gonna make you the most money. And this is a cracking way to get the best out of your time and efforts. It'll be well worth it, I promise.
2. Activate The Lizard Brain
For years I've been consistently banging on about boring emails – and how your competition, even if they think their emails are engaging – are writing emails that put people to sleep.
Your biggest advantage is to speak directly to the tribal brain of your subscribers, by injecting themes that stimulate an emotional response. Next time you sit down to write, try to incorporate one of the following to snap your subscribers out of their nap…
Screenshot of PLR Graphics Included:

has been added to your cart!
have been added to your cart!
Package Details
Little Black Book of Email Marketing eCover Graphics
Little Black Book of Email Marketing PSD
Little Black Book of Email Marketing Word and PDF Format 45 page (12426 Words)
Total File Download Size:
10.00 Megabytes (MB)
License Terms
These Premium PLR rights are for you only – you cannot pass on any rights to anybody else.
More information on the PLR rights that come with your purchase:
PERMISSIONS: What Can You Do With These Materials?
Sell the content basically as it is (with some minor tweaks to make it "yours").
If you are going to claim copyright to anything created with this content, then you must substantially change at 75% of the content to distinguish yourself from other licensees.
Break up the content into small portions to sell as individual reports for $10-$20 each.
Bundle the content with other existing content to create larger products for $47-$97 each.
Setup your own membership site with the content and generate monthly residual payments!
Take the content and convert it into a multiple-week "eclass" that you charge $297-$497 to access!
Use the content to create a "physical" product that you sell for premium prices!
Convert it to audios, videos, membership site content and more.
Excerpt and / or edit portions of the content to give away for free as blog posts, reports, etc. to use as lead magnets, incentives and more!
Create your own original product from it, set it up at a site and "flip" the site for megabucks!
RESTRICTIONS: What Can't You Do With These Materials?
To protect the value of these products, you may not pass on the rights to your customers. This means that your customers may not have PLR rights or reprint / resell rights passed on to them.
You may not pass on any kind of licensing (PLR, reprint / resell, etc.) to ANY offer created from ANY PORTION OF this content that would allow additional people to sell or give away any portion of the content contained in this package.
You may not offer 100% commission to affiliates selling your version / copy of this product. The maximum affiliate commission you may pay out for offers created that include parts of this content is 75%.
You are not permitted to give the complete materials away in their current state for free – they must be sold. They must be excerpted and / or edited to be given away, unless otherwise noted. Example: You ARE permitted to excerpt portions of content for blog posts, lead magnets, etc.
You may not add this content to any part of an existing customer order that would not require them to make an additional purchase. (IE You cannot add it to a package, membership site, etc. that customers have ALREADY paid for.)
Share this and get 20% off!
Related Products That May Interest You