List Building With Stories Sales Funnel with Master Resell Rights
Discover The PROVEN Secrets of Using Powerful Storytelling In Your Emails To Create Loyal Readers, Amazing Open Rates…And EXPLOSIVE Profits!"
You'll Be Shocked At How a Little Bit of Storytelling Can Skyrocket Your Success!
Are you tired of NOT making any money with your mailing list?
Are you sick of low squeeze page sign ups?
Do most of your email remain unopened?
Would you like to get more clicks on you emails' links?
Have you tried to fix your list's performance problems but nothing seems to work?
If you answered YES to any of the above, you need to discover the power of EFFECTIVE STORYTELLING to turbocharge your list marketing results.
Use The Power Of Effective Story Telling
You might be asking: Storytelling? What do stories have to do with making money online? The short answer: EVERYTHING.
Human beings make sense of the world through stories. Every message that tries to CONVINCE them of anything must fit with the existing personal narrative they use to make sense of the world.
If your squeeze pages are not getting enough subscribers, your updates aren't being opened enough, or your email links aren't getting enough clicks, it is because YOU ARE NOT ENGAGING YOUR TARGET AUDIENCE MEMBERS ENOUGH
LACK OF ENGAGEMENT KILLS your list marketing campaign! You have to engage your prospects and list members or you WILL NOT MAKE ANY MONEY ONLINE.
The most effective way to engage your prospects or existing list members is to TELL STORIES.
Stories help you achieve your marketing objectives by:
has been added to your cart!
have been added to your cart!
Overcome Objections While Building Trust
Building trust to overcome normal objections to your value propositions:
It is impossible to sell ANYTHING online, without the TRUST of your prospects. If your prospects don't trust your message, they will easily make objections to whatever it is you are selling.
Stories help you build TRUST for your marketing messages by using emotional cues to get past their logical defenses and speak directly to their psychological and emotional needs. Stories get to the core of how your audience members like to see themselves.
Pushing your audience's HOT EMOTIONAL BUTTONS so they are driven to action:
Effective stories give your prospects a sense of EMOTIONAL URGENCY. They feel they have to TAKE ACTION NOW or they might LOSE OUT.
Appealing to your audience's HOPES AND DREAMS:
Great sales stories hook into your audience's cherished hopes and aspirations. By buying your product or service, they feel they are getting one step closer to fulfilling these dreams.
Convincing your prospects to become EMOTIONALLY INVESTED in your offering:
Effective stories get your prospects emotionally worked up. They feel listened to. They feel appreciated. They feel valued. In fact, great stories can get your prospects so emotionally wound up that they feel they have a direct stake in the success of your message.
Don't be surprised when they start sharing your advertising message with their friends and family. The more they share on social networks online as well as on the phone or email, the more they feel 'validated.' Powerful emotion-driven stories turn your listeners into potential promoters.
The best part of all this is that your audience members promote your brand without asking for anything in return. You don't have to pay one red cent for them to spread the word far and wide about your brand.
My name is [Your Name Here] and I have written a powerful book that sums up the amazing ability of PERSONAL STORIES to drive online sales. Profit from my many years of insight and experience turning raw emotion and audience insight into story-driven commercial messaging that can take your business' success to the next level.
Allow me to introduce you to…
"List Building With Stories"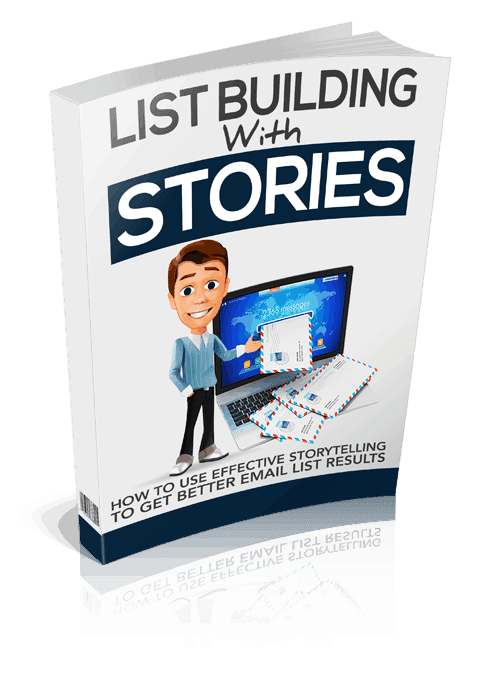 Turbo Charge Your Email List With Stories!
Order my book, "List Building With Stories" and learn how to use stories to turbocharge your email list marketing results.
My book will teach you the following:
How to build a more responsive mailing list starting with your squeeze page
Getting more of your list members to open your emails
Get people excited enough to click your emails' links
Use stories to build your list members' trust in your advertised product or service
LIST BUILDING WITH STOREIS walks you through the COMPLETE process of using STORYTELLING ELEMENTS and STRATEGIES from designing your squeeze page, building effective landing pages, writing effective email body text, and using case studies to build trust
has been added to your cart!
have been added to your cart!
Package Details:
Module 1 – The Squeeze Report
Module 2 – The Squeeze Page Template
Module 3 – Squeeze Page Graphics
Module 4 – Main Ebook
Module 5 – Ebook Salesletter
Module 6 – Ebook Graphics Pack
Module 7 – Site with Legal Pages
Module 8 – Follow Up Messages
Total File Download Size:
20 Megabytes (MB)
Master Resell Rights License:
[YES] Can sell with Resale / Personal Use Rights ($7.00 minimum).
[YES] Can edit the included sales letter/squeeze page.
[YES] Can sell and keep 100% of the sales.
[YES] Can be bundled into another paid package and sell at a higher price.
[YES] Can be used as a bonus to a paid product you are selling or promoting.
[YES] Can be added into a paid membership site.
[YES] You agree to handle all support issues for this product.
[NO] Cannot resell or give away the Master Resale Rights.
[NO] Cannot be sold in a Dime sale event.
[NO] Cannot give away main eBook for free. Must be sold for at least $7.00
[NO] No, you may NOT edit the contents of the eBook(s).
[NO] You DO NOT have Private Label Rights to this product.
has been added to your cart!
have been added to your cart!
Share this and get 20% off!
Related Products That May Interest You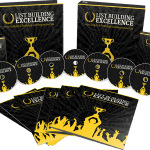 #ListBuildingExcellence #ListBuilding #ListBuildingBlueprint #ResponsiveList #Autoresponder List Building Excellence Sales Funnel with Master Resell Rights Are You Ready to Finally Discover the REAL Secrets to Building Responsive Lists? Even if You…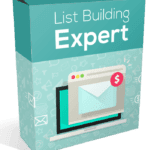 List Building Expert Sales Funnel With Master Resell Rights The Secret Methods of How to Build a Huge List of Hungry Subscribers Eager to Learn and Buy Everything You've Got!…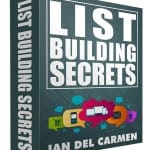 List Building Secrets Ebook with Basic Resell Rights Getting Started is the Hardest Part! Amazing Success On The Internet Can Be Yours Even If You Don't Know Where To Start!…
---
TAG : list building, list building complete sales funnel with master resell rights, list building ebook, list building ebook master resell rights, list building mrr, list building mrr report, list building report master resell rights, list building with master resale rights, sales funnel list building report
CATEGORY : List Building, Master Resell Rights Products, Master Resell Rights Sales Funnels, MRR eBooks, MRR Reports, Resell Rights Ebooks, Resell Rights Products, Resell Rights Sales Funnels, Resell Rights Videos, Sales Funnels