List Building Catapult PLR videos - A high quality 8-part list building video training series with sales page. You get complete private label rights!
#Listbuilding #Buildingalist #Emailmarketing #Loyal Subscribers #Autoresponders #Autoresponder
List Building Catapult PLR Video Course
How Would You Like an Email Marketing Veteran to Show You the Secrets of Catapulting Your List Growth – Even If You Don't Have a List?
This video course will take you behind the scenes to help you understand how to start your list the right way.
has been added to your cart!
have been added to your cart!
Who is this PLR Video Course Perfect For?
Internet Marketing Coaches
Book Marketers
Affiliate Marketers
Digital Product Resellers
Email Marketers
Membership Site Owners
Marketers looking for Editable Video Guides and Tutorials with Private Label Rights
Newbie marketers looking to learn from it
Online businesses looking to grow
Serious Marketers
And many other ways!
The fact is that people love learning from videos and video training in highly in-demand because people prefer learning from videos.
Introducing The…
List Building Catapult PLR Videos


You will gain access to in-depth videos on Email Marketing that shows you "how to start" correctly with the right frame of mind.
Here's a breakdown of this 9-part video series in more detail.
Video #1 – Introduction
Before we dive in, it's very important to be in the right mindset. Time and time again I have seen people jump in and try to build a list and fail. This is because they were not in the right mindset nor did they do the proper planning, so I want to do it differently here and make sure that you do not take their path to failure. So, we will be giving you a quick overview of the video course itself so you know exactly what to expect. And we will talk about what you need to have in hand before you get started.
Video #2 – Finding Your List Purpose
Not sure of what purpose you want to create your list based on? Finding your list purpose is crucial. You might think that this is super easy to do, but if you don't find the very specific purpose of it then you are likely to put your list profit on standstill. You'll learn some techniques that you can use to brainstorm and find the best purpose to surround your list.
Video #3 –  Must Avoid These
Here are a couple things that you should avoid doing because they will dramatically decrease your list conversions. The reason why we need to cover this is because a lot of people, after they have built their list, wonder why in the world their list is not converting into sales or actions. As such, that's what we will be covering in this particular video.
Video #4 – Automated Trust Building
In this particular video we will discuss how to build a relationship with your list.  Fortunately, because you are building a list via an autoresponder series, you will be able to automate your relationship and build trust automatically.
Video #5 – Recommended Autoresponders
In order to build a list, you will need two things. You will first need an autoresponder service, and secondly you will need to have a landing page creator. In this particular video we will discuss autoresponders that we highly recommend, which we have tested and had success with.
Video #6 – Recommended Landing Page Creators
As I said in the previous video, in order to build a list you need an autoresponder and landing page creator. Once we have resolved this in the previous video, the last thing you will need is a landing page creator. In this particular video we will discuss different landing page creators that we highly recommend.
Video #7 – Set Up Your Autoresponder
Once you have chosen your autoresponder series and your landing page creator, it's time to focus on setting things up. Therefore, in this particular video we will talk about how to set up your list, your autoresponder series and your web form, and how to utilize the broadcasting system.
Video #8 – Set Up Your Landing Page
Now, in this particular video we will discuss how to set up your landing page. This page is crucial and must include particular elements within it so that it can increase your conversions.
Video #9 – Connect Your Autoresponder to Your Landing Page
Congratulations – you have reached the end of this video course! It's time to connect the autoresponder to your landing page that you have created. Once you have connected these two you can begin to drive traffic to it and automate the relationship and trust-building process, which is crucial to the growth of your business.
Grab the List Building Catapult video course today and access it immediately after your purchase. No waiting in lines and even if it is 4am in the morning, you'll have instant access to building a list in no time at all.
has been added to your cart!
have been added to your cart!
Here's The Sales Video You'll Be Getting With This PLR Video Course:
Here's a Sample Video So That You Know What To Expect From These PLR Webinar Lead Pro Videos:
has been added to your cart!
have been added to your cart!
Download Package Details:
9 640X360 MP4 Flash Videos
9 1280X720 MP4 Videos
9 MP3 Voice-overs
9 Transcripts
Sales Video in MP4 Format
Sales-letter in DOC, HTML and PDF Format
Editable Graphics: Covers, Flat Cover, Header, Footer, Button (Images and PSD)
Total File Download Size:
1.6 Gigabytes (MB)
Private Label Rights License:
Legal Disclaimer: This license is Non – Transferrable, meaning you cannot give these same rights away. If you want to sell rights to your customers, pay close attention to the license below. We closely monitor vendors that sell the product and take legal violations seriously.
DO NOT Change this license…violations will be obvious will be prosecuted under the DMCA federal law.
You cannot give the product away for free, even to your list…
What You Can do:
[YES] Can Sell This Product
[YES] Can Be Packaged with Paid Products. 5 PRODUCTS MAXIMUM CAN BE BUNDLED
[YES] Can Be Offered as a bonus to Paid Product
[YES] Can Be Added to monthly Paid MEMBERSHIP or Training SITES If you have a membership site where people pay a onetime fee to get into download 100's of products, then you cannot include resell rights this product in that bundle.
[YES] Can Put Your Name on the Sales Page
[YES] Can Sell Resale Rights (Does not relate to PLR, meaning your customers can resell the video as is…)
[YES] You can stamp your name on the videos, but you cannot sell PLR.
What You Can't Do:
You CANNOT Give your customers the AVI files or 1280 x 720 HD MP4 files
You CANNOT Give Transcripts
You CANNOT Offer In Firesales
You CANNOT Offer in Dimesales
You CANNOT Offer These Videos in Firesales if there are more than 5 products.
You CANNOT Sell Master Resale Rights to videos as is.
You CANNOT Give away resell rights for free
You CANNOT Give away videos for free
You CANNOT Claim Original Copyright
Repeat: You CANNOT Sell Private Label Rights
has been added to your cart!
have been added to your cart!
Share this and get 20% off!
Related Products That May Interest You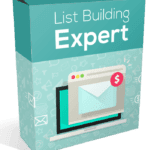 List Building Expert Sales Funnel With Master Resell Rights The Secret Methods of How to Build a Huge List of Hungry Subscribers Eager to Learn and Buy Everything You've Got!…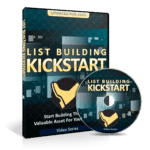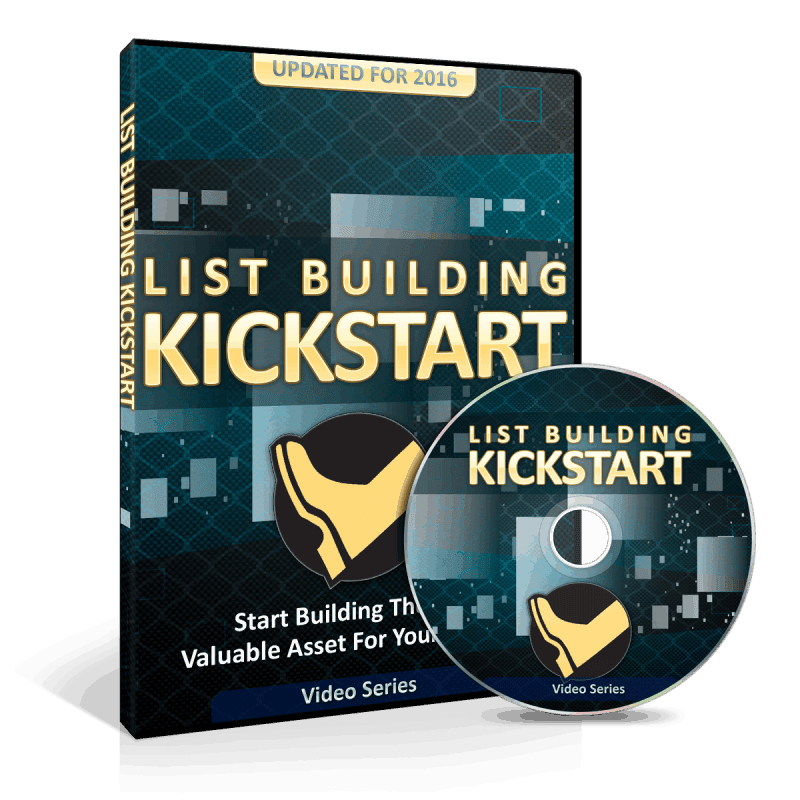 #listbuilding #Leadmagnet #masterresellRights #emailmarketing #makemoneyonline #passiveincome List Building Kickstart MRR Lead Magnet and Videos Package Learn How Building An Email List Properly Can Net You Easy Triple Digit Paydays! Building…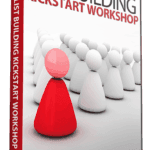 List Building Kickstart Coaching Workshop Resell Rights Videos You Too Can Have Your Very Own Email List That You Make Money From Over And Over Again In Just Hours From…
---
TAG : list building, list building catapult plr video course, list building catapult plr video series, list building catapult plr videos, list building plr, list building plr video, list building plr videos, list building resell rights video course, plr list building videos
CATEGORY : Affiliate Marketing, Affiliate Marketing PLR, Affiliate Marketing PLR Videos, Autoresponders PLR Videos, Business, Business Coaching PLR, Business PLR, Business PLR Videos, Coaching, Conversions PLR Videos, Email Marketing, Email Marketing PLR, Email Marketing PLR Videos, Featured PLR Products From Our Store, Home Business PLR, Internet Marketing, Internet Marketing PLR, Internet Marketing PLR Videos, List Building, List Building PLR, Make Money Online, Make Money PLR, Marketing PLR, Marketing PLR Videos, Online Business PLR, PLR Videos, Private Label Rights Products, Products with Sales Pages, Resell Rights Products, Resell Rights Videos, Sales Funnels PLR Videos, Top Sellers, Video Courses