Leadership Ethics PLR eBook Resell PLR - A Leadership Ethics PLR eBook Resell PLR eBook consisting of 11k words where you can sell it with PLR!
#leadership #leadershiptips #leadershipideas #leadershipethics #greatleader #leadershipcharisma #leadershipauthority #leadershipskills #leadershiptraits #effectivecommunication #encourageteamwork #socialinfluence #understandingcharacters
Leadership Ethics PLR eBook Resell PLR
How would you like to own your own PLR info-product where you can sell the product with Private Label Rights and earn top profits? Yes! You Heard Right…
On this page, you'll discover a evergreen and highly in-demand Leadership Ethics PLR eBook where you can grab a reseller license to sell the ebook with PLR rights; this means you'll be helping others to find PLR ebooks they can resell as their own!
And we're not going to charge you a high price for this PLR Leadership Ethics Resell PLR eBook, we want to empower you and your business to sell PLR to your own Leadership Ethics PLR ebooks so that you can earn good profits from selling PLR rights while helping YOUR audience.
But you're not just limited to selling PLR, you can so much more with the PLR content, just read the reseller PLR license at the bottom of this page to see exactly what you can and cannot do with it.
The Reseller PLR license is very flexible, you can even give it away for free! Just not with PLR rights.
Introducing…
Leadership Ethics PLR eBook Resell PLR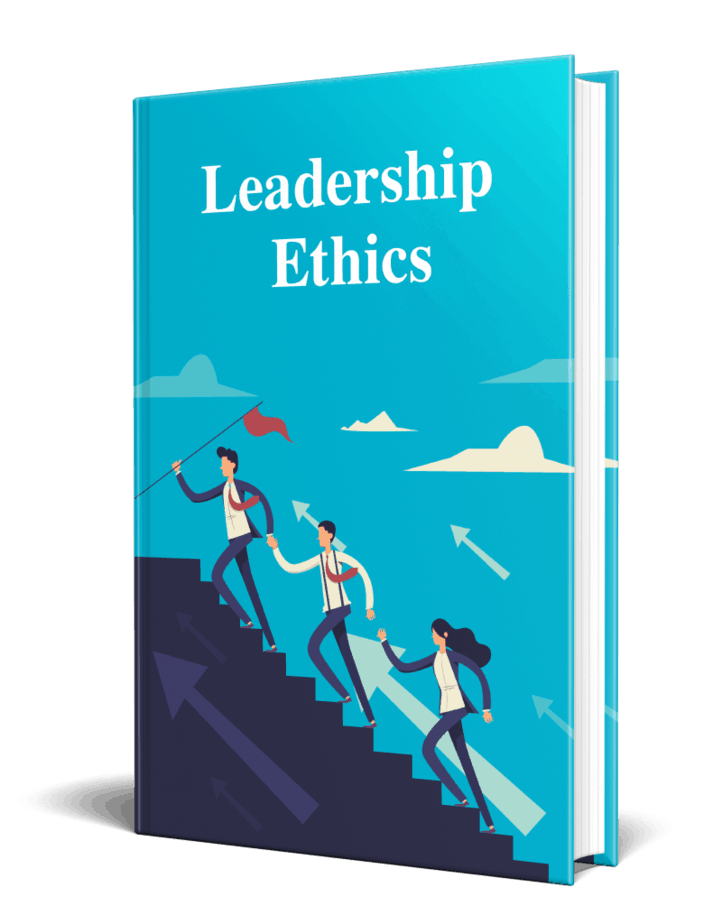 A 11563 Word Leadership Ethics Ebook with Reseller Private Label Rights so you can resell it with a PLR license!
Here's a Screenshot inside the Leadership Ethics PLR book:

Table of Contents for the Leadership Ethics PLR Ebook:
Introduction
Chapter 1: What Qualities You Must Have as a Great Leader?
Chapter 2: Inspiring and Motivating Your Team
Introducing: The Golden Circle
Chapter 3: Incentivizing for Optimum Results
Why Incentives Don't Work
Ownership, Autonomy and Understanding
Chapter 4: Enhance Your Charisma and Authority
How to Deliver a Great Speech
Effective Communication
Chapter 5: Dealing with the Crisis
Seeing the Unseen
Weathering the Storm
Chapter 6: Is it Better to be Feared or Liked?
Chapter 7: Dealing With Disagreements
Introducing: Trasformismo
Explain and Use Social Influence
Carrying Out Punishment
Chapter 8: Make Teams and Encourage Teamwork
How to Hire the Right People
How to Encourage Teamwork
Chapter 9: Understanding Characters and Choosing the Right Person for the Job
Chapter 10: Powerful Tips for Leaders
Conclusion
Here's a Sample of the Leadership Ethics Content inside the eBook:
Most of us will never have seen ourselves as being leaders. For the majority of us, the thought of taking charge of an office will not so long ago have seemed completely absurd. That's a job for high fliers, for people-people… for born leaders!
But despite any initial apprehension, leadership roles are something that many of us will have thrust upon us against any protestations. In the vast majority of industries, progress and a hike in salary means taking on more responsibility. And that responsibility will very often take the form of some kind of leadership role. You can only progress so far before you start having staff under you and the further you then climb the ladder, the more people will start looking to you for direction and the more people you'll be responsible for.
That then leaves two choices: shy away from the pressure and the responsibility and live on the modest salary that comes from that, or learn to suck it up and take charge.
And guess what? When you do accept that mantle and become the leader that you can be, you'll find that it's one of the best experiences imaginable for your personal growth and development. You'll become more confident, more able and more authoritative and it can completely transform the way you see yourself.
So now the big question: can you learn leadership? Are some people simply destined to be good leaders while others will forever be disrespected and awkward in the role?
Well, while some people are 'born with it' (as Maybeline would have us believe), it certainly is possible to learn the skills needed for leadership if you don't already have them. And as it happens, that's exactly what this book is about to do for you!
So read on and prepare to learn the ins and outs of leadership and what it takes to inspire a team and get the very most out of them.
What you will learn…
What makes a great leader
Should you be feared or liked?
How to become instantly more charismatic
How to use ancient techniques like 'transformismo' to control your team
How to understand the differences of your team and get them to work for you
How to handle a crisis
How to cultivate inspiration
How to give your staff motivation How to create new teams
And more!
And once you've honed these skills, you'll find that they become powerful not only in the office and the boardroom but also in all other walks of life. Prepare to become a more inspiring friend and a more effective parent!
Chapter 1: What Qualities You Must Have as a Great Leader?
Perhaps the best place to start is by asking what makes a great leader. What is the end goal here? What are you aspiring to?
When we think of great leaders, we will often think of inspiring superhero types. People with heroic, puffed out chests, powerful voices and a cool air of confidence. They always know the right thing to do and they have the uncanny ability to reel off motivational and inspiration speeches at the drop of a hat. No one ever defies these great leaders because they don't want to – the leaders are so just and wise that they have no need. But if anyone ever did cross them, they would be immediately be put to rights with a stern but fair judgement and unquestionable authority. These are the leaders that make us feel safe, that steer our ships through uncharted waters and that make us feel like we can do anything as a team. These are the heroes taken straight out of the Saturday morning cartoons you probably watched as a child (which, by the way, are based very much on our Father and Mother archetypes).
Now the chances are that you probably have known a few people like this in your lifetime. Perhaps you have a parent who really is that wise, all-knowing figure. Or maybe you had a teacher that inspired you when you were younger and helped you to make the career choices that led you to where you are today.
You might also know of some famous real-life characters who fit this bill. Perhaps you know of a few celebrities who you look up to, or a few historical characters even.
But for the most part, this is not the reality of what makes a good leader. While all these things could certainly help you to inspire followers, they are certainly not necessary for you to become an effective leader. And it's just as well – as that would be an awful lot of pressure to put on yourself!
So what does make a good leader? What is the minimum entry requirement?
Of course this is a somewhat abstract concept and not one that can be satisfied with a simple answer. But let's give it the best shot.
Ultimately, the best leader is the leader who gets results. And they do this by organizing, stabilizing and motivating a team in order to get more out of them than they would be able to accomplish on their own. So put simply: does having this leader in place make a big difference to the team's ability to accomplish goals?
If the answer is yes, then the leader is providing a useful function and they are worth keeping in place. If the answer is no, then you could make the argument that the leader is not useful and is a waste of money or time.
But this mentality, while accurate, is dangerous. Why? Because it leads to 'performance reviews' and other tests to identify the ability of the leader. A leader might then be punished or penalized if they should fail to meet monthly targets, or if they should be seen to be spending too much money. This seems to make sense when you think about leaders in terms of their ability to help teams meet goals but this is forgetting one small factor: time.
Because a leader's ability should not be measured in terms of their ability to accomplish X in T amount of time. If that is the only concern and the only aspect of performance that the leader is graded on, then in all likelihood they will end up making the wrong decisions for the good of the business and the good of the team. They will stick with what works, they will stick with what they know and they will avoid taking risks or evolving their business model to meet new challenges. A good leader should be someone who is able to see the road ahead and to seemingly pre-empt the changes that will affect businesses most.
These are the leaders who will be able to help a business to grow rather than just survive and who will be able to help avoid catastrophic failures that lead to layoffs or bankruptcy. And this same theory applies in other contexts too – the best parent is one who can not only keep the family happy and functioning well but who can also help to improve their circumstances so that they become happier and so that they become more fulfilled. They are also able to foresee potential challenges and set up contingencies so that they can deal with crises while remaining cool and level headed. This is the true example of 'Super Dad' and 'Super Mum'.
So we can conclude that a great leader is able to help a team meet goals more effectively than they would otherwise and that these goals should be long term goals rather than short term. When a leader is stifled, it is very often because the leader above them is short sighted. If management higher up is forcing quarterly reviews with strict, punitive measures for those seen to be underperforming then it will stifle a leader's ability to grow and bring changes. This means that the goal needs to be right as well and in many ways, it's that goal that we will see is the most important driving force behind a great leader.
Traits of a Great Leader
That's a rather abstract overview of leadership though and one that doesn't really give us all that much concrete information to work with. So let's take a look at some of the more concrete traits that we can break down this concept into…
What is a good leader?
Good leaders believe in what they're doing
Perhaps one of the single most important things for a good leader is that they believe in what they are doing. That is to say that good leaders should have a real passion for what they're doing and really believe in it. This is important because it will help them to make the best decisions for the long term of the business and also because it will help them to inspire others.
Good leaders see the big picture
A good leader needs to be able to step back and see the bigger picture. They need to understand where the team is headed and what challenges will face them along the way. This is important because it will allow all the individual members of that team to focus on their smaller aspect.
Good leaders have broad knowledge
A good leader should be something of a jack of all trades. The reason for this, is that it will give them the understanding to see how all the pieces fit together and it will mean they are able to deal with issues as they arise across departments; even when that means taking more of a top-level approach rather than understanding the nitty gritty.
You'll also find that having some basic experience in each aspect of your business can help you to get more respect from the professionals in each aspect of your organization.
Good leaders understand people
A good leader should be able to work with anyone. This means they need to be able to empathize with those people and to understand what makes them tick so that they can inspire them to take action.
Good leaders are great communicators
This also means you need to be able to communicate as a leader. Not only is it your job to communicate the plan in a way that your team can fully understand but it is also your job to communicate to your superiors and to your clientele.
Good leaders think ahead
A good leader shouldn't just be dealing with the day-to-day challenges of the business, but should be thinking one step ahead. You need to be constantly questioning what the next challenge will be and how to face it and you need to be thinking about how to grow, improve and scale your organization.
Good leaders have contingency plans
Good leaders also need to have multiple contingencies and backup plans. Think of your worst case scenarios and be prepared for them.
Good leaders lead by example
It is important that you lead by example in all cases. This means that you need to take a 'do as I do' approach, rather than making one rule for one person and another for yourself.
It also means more generally setting the tone. Teams look to their leaders as barometers – to identify how serious any given situation is and to know how they should react. If you panic, then your team will panic. If you stay calm, then your team will too.
Good leaders are courageous
A good leader needs to be courageous. If this is sounding like your Saturday morning TV show again, then bear in mind that we're not talking about the kind of courage that gives you the strength to stand up to the Decepticons in Transformers. Rather, we're talking about the courage to take risks and to break the mold. This is very important
Good leaders take responsibility
Once you have made that decision, it is critical that you stand by it and face the music. That means that you need to accept responsibility when things go wrong. This can seem unfair at times but once again, it is actually a feature that is important for the welfare of the team. By accepting responsibility, you remove culpability from your team and give them the freedom to work without fear of repercussions.
Note: The above content is just a snippet of the ebook.
Finding ebooks to that you can sell with a PLR license online is very rare, most of them are junk outdated or don't even make sense.
Don't wait any longer, grab your reseller PLR license to this high in-demand evergreen PLR Leadership Ethics eBook and start using it to build your list or resell with private label rights for big profits!
has been added to your cart!
have been added to your cart!
Package Details:
Download File Size: 24.5 Megabytes (MB)
eBook Format: Word Doc, Open Office Doc, Text Doc and PDF formats.
PLR eBook Graphics: Includes a Flat and 3D eCover with PSD files.
Total Word Count: 11 000+ Words
PLR License Terms
PLR Reseller License Terms and Conditions:
[YES] Can be sold
[YES] Can be used for personal use
[YES] Can be packaged with other products
[YES] Can modify/change the sales letter
[YES] Can modify/change the main product
[YES] Can modify/change the graphics and ecover
[YES] Can be added into paid membership websites
[YES] Can put your name on the sales letter
[YES] Can be offered as a bonus
[YES] Can be used to build a list
[YES] Can print/publish offline
[YES] Can be given away for free
[YES] Can convey and sell Personal Use Rights
[YES] Can be added to free membership websites
[YES] Can convey and sell Resale Rights
[YES] Can convey and sell Master Resale Rights
[YES] Can convey and sell Private Label Rights
Note:
You may not sell this product or the any of its rights if you ask for a refund. Your license will become null and void.
You must keep this license to verify yourself as an official licensee. You must be able to show the license on demand.
You may not market the product in any immoral, illegal or unethical way (Spam).
You are responsible for your own hosting, download locations, payment processor and customer service to your customers.
Any violation of this license will be subject to revoking this agreement and potential legal action may ensue.
has been added to your cart!
have been added to your cart!
Share this and get 20% off!
Related Products That May Interest You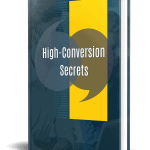 High Conversion Secrets PLR eBook Resell PLR - A High Conversion Secrets PLR eBook Resell PLR eBook consisting of 4k words where you can sell it with PLR!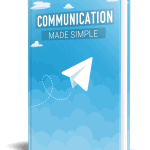 Communication Made Simple PLR eBook Resell PLR - A Communication Made Simple PLR eBook Resell PLR eBook consisting of 1k words where you can sell it with PLR!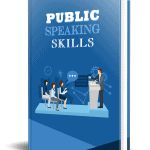 Public Speaking Skills PLR eBook Resell PLR - A Public Speaking Skills PLR eBook Resell PLR PLR eBook Resell PLR PLR eBook consisting of 14k words where you can sell…
---
TAG : leadership ethics ebook, leadership ethics ebook with plr, leadership ethics plr, leadership ethics plr ebook, leadership ethics resell plr, leadership ethics resell plr ebook
CATEGORY : Business, Business Coaching PLR, Business Ebooks MRR, Business PLR, Business PLR eBooks, Leadership PLR, Master Resell Rights Products, MRR eBooks, PLR eBooks, Private Label Rights Products, Resell PLR eBooks, Resell PLR Products, Resell Rights Ebooks, Resell Rights Products