#FoolproofPluginDesign #Plugins #PluginDesign #WordPressPlugin #PaidPlugins #PluginCreation
Foolproof Plugin Design PLR Videos
How to Quickly and Easily Create Your Own Hot-Selling WordPress Plugin… Even If You Don't Know A Single Line Of Code… Starting Today!"
This isn't just another video product with theory… it's taken from true results from working in successful WordPress plugin launches.
FACT: Software has the highest perceived value, and it often sells like hotcakes. But even more popular is anything WordPress.
Why? This is because a WordPress site needs plugins to run efficiently. Plus, there are so many different types of sites – everything from general information sites and niche markets, to ecommerce, local businesses, direct sales, and more!
Because there are so many different needs, there are untold different demands for paid plugins.
At the end of the day, people would rather pay for software to automate their life than doing things manually, which eats time out of their day. Time is money and people understand that.
PROBLEM: Most people that aren't programmers don't know how to create software and don't know where to start. They are even afraid of going into this business, because they don't know how to turn their ideas into software, or maintain it.
Or worse, they buy other courses that show them how to hire a programmer.
Contrary to belief, you need to know how turn an idea into a document that tells your programmers what to do.
So, to avoid putting you in this same position, we are going to show you how to do it the right way.
However, you can finally get over this roadblock.
has been added to your cart!
have been added to your cart!
Who is this PLR Video Course Perfect For?
Internet Marketing Coaches
Book Marketers
Affiliate Marketers
Digital Product Resellers
Email Marketers
Membership Site Owners
Marketers looking for Editable Video Guides and Tutorials with Private Label Rights
Newbie marketers looking to learn from it
Online businesses looking to grow
Serious Marketers
And many other ways!
The fact is that people love learning from videos and video training in highly in-demand because people prefer learning from videos.
Introducing…
Foolproof Design Plugin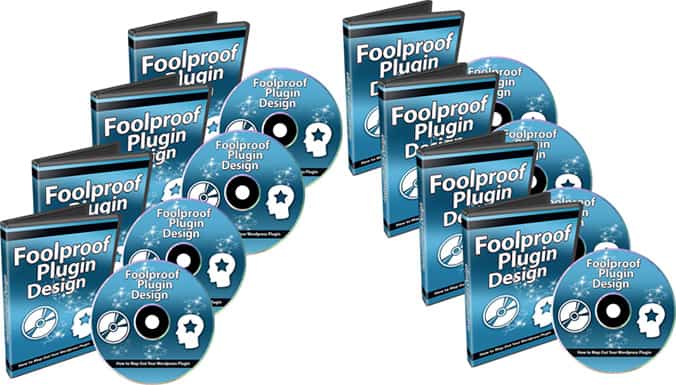 This step-by-step, 9-part video series takes you by the hand and shows you how to take a simple idea and turn it into a simple, yet 'hot-selling' WordPress Plugin. After watching this video series, you should easily be able to bypass the biggest roadblocks that most newbies jumping into this business face.
Here's a list of this 9-part video series in more detail.
Video #1 – Introduction to WordPress Plugin Creation
In this video, you will learn what you need to get started. You'll also be given a quick overview of the video course itself and you'll learn how it all works, so you know what to expect before we even get started. Once you have mastered this, you can implement this business faster.
Video #2 – Research Profitable Plugin Ideas
Let's do some quick research to show you what plugins are in demand by looking at consumer demand.
Video #3 –  Verify Your Idea
Now it's time to verify that research and start spying on software developers that are already doing well. The truth is that not all plugins succeed. However, we'll make sure to cover crucial information to help you avoid that pitfall. Once you find a profitable idea, it's time to move to the next video.
Video #4 – Dig Deeper
Once your idea is good, we'll dig deeper. This is usually when people go and hire a programmer and tell them to clone someone else's plugin. Big mistake. In this video, you'll learn how to figure out 'what' your software should be about by analyzing your buyer. One key tip you will learn is that software is generally created because someone has problems.
So, if you know what their problems are, then you can easily create a simple solution.<
Video #5 – Determining What the Software Does
Once you have figured out what your software is going to be about, or more importantly what it is going to solve, we then need to focus on "how" it is going to solve that problem. This will help you figure out EXACTLY what your software does. In other words, you'll want to know 'how it works'. Luckily, if you know how to create a to-do list, or even a grocery list, then creating software specifications is a very easy thing to do.
Video #6 – List to Flow
Once you have created your step-by-step 'to-do list', you are going to need to turn it into a visual flow chart that makes sense. You are going to need to communicate with the programmer. Get this part wrong and you'll end up getting charged more by the programmer. Programmers are very costly when they don't understand what you're asking.
Video #7 – User Interface Design
Once you have a visual flowchart or map of what your software will do, it's time to work on the user interface, which is what the user will see. Creating this along with the flow chart will allow you to connect the visual dots, thereby creating better specifications for the programmer to understand.
Video #8 – Writing Your Specifications
Congratulations, by now you have in hand the most important part of the software creation process. Now it's time to take everything that we have brainstormed and turn it into an official document that can be given to any programmer.
Video #9 – Finding Programmers
A good WordPress programmer is going to need to know a few things. While we can elaborate further on how to find programmers later, I do want to discuss what kind of characteristic traits and skill sets you should be looking for in your programmer. You will learn some out-of-the-box tricks that will allow you to pinpoint the right person for your WordPress plug-in.
So… with that said, grab this video series today, and learn how to turn your profitable idea into a WordPress plug-in specification.
has been added to your cart!
have been added to your cart!
Follow this simple step-by-step system and start setting up your very own digital membership site!
This Private Label Rights Video Course comes with an entire business in a box reseller package that you can use, rebrand and resell at your wish.
Download Package Details:
9 640X360 MP4 Flash Videos
9 1280X720 MP4 Videos
9 MP3 Voiceovers
9 Transcripts
Sales Video in MP4 Format
Sales-letter in DOC, HTML and PDF Format
Editable Graphics: Covers, Flat Cover, Header, Footer, Button (Images and PSD)
Total File Download Size:
648 Megabytes (MB)
Private Label Rights License:
Legal Disclaimer: This license is Non – Transferrable, meaning you cannot give these same rights away. If you want to sell rights to your customers, pay close attention to the license below. We closely monitor vendors that sell the product and take legal violations seriously.
DO NOT Change this license…violations will be obvious will be prosecuted under the DMCA federal law.
You cannot give the product away for free, even to your list…
What You Can do:
[YES] Can Sell This Product
[YES] Can Be Packaged with Paid Products. 5 PRODUCTS MAXIMUM CAN BE BUNDLED
[YES] Can Be Offered as a bonus to Paid Product
[YES] Can Be Added to monthly Paid MEMBERSHIP or Training SITES If you have a membership site where people pay a onetime fee to get into download 100's of products, then you cannot include resell rights this product in that bundle.
[YES] Can Put Your Name on the Sales Page
[YES] Can Sell Resale Rights (Does not relate to PLR, meaning your customers can resell the video as is…)
[YES] You can stamp your name on the videos, but you cannot sell PLR.
What You Can't Do:
You CANNOT Give your customers the AVI files or 1280 x 720 HD MP4 files
You CANNOT Give Transcripts
You CANNOT Offer In Firesales
You CANNOT Offer in Dimesales
You CANNOT Offer These Videos in Firesales if there are more than 5 products.
You CANNOT Sell Master Resale Rights to videos as is.
You CANNOT Give away resell rights for free
You CANNOT Give away videos for free
You CANNOT Claim Original Copyright
Repeat: You CANNOT Sell Private Label Rights
Save
has been added to your cart!
have been added to your cart!
Share this and get 20% off!
Related Products That May Interest You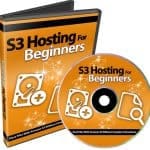 #Amazon #AmazonS3 #AmazonS3ForBeginners #AmazonBuckets #FileHosting #HostYourFiles Amazon S3 For Beginners PLR Videos Finally, Discover How to Host Files with Amazon S3 Without Wading Through Complex Instructions While Saving Tons of…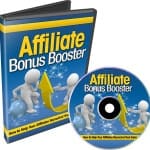 This video training course will show you step by step how to create bonus products that will have super affiliates swarming to promote your products.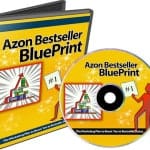 Finally, Discover the Exact Step by Step Marketing Blueprint Which Will Teach You How to Boost your Book to Bestseller Status!
---
TAG : foolproof plugin, foolproof plugin plr, foolproof plugin plr video, foolproof plugin plr videos, foolproof plugin videos, foolproof plugin videos with plr, high quality plr videos
CATEGORY : Blogging PLR Videos, Content Marketing PLR Videos, Continuity Income PLR Videos, Featured PLR Products From Our Store, Internet Marketing, Internet Marketing PLR, Internet Marketing PLR Videos, Make Money Online, Make Money PLR, PLR Videos, Private Label Rights Products, Product Creation PLR Videos, Products with Sales Pages, Resell Rights Products, Resell Rights Videos, Sales Funnels PLR Videos, Top Sellers, Video Courses, Web Design PLR, Website Flipping PLR Videos, WordPress PLR, WordPress PLR Videos