Facebook Marketing Unleashed PLR eBook Resell PLR - A Facebook Marketing PLR eBook consisting of 11k words where you can sell it with PLR!
#facebook #facebooktips #facebookideas #facebookpages #facebookmarketing #facebookmarketingtips #facebookmarketingideas #effectivefacebookmarketing #facebookmarketingmistakes #facebookpage #facebookgroup #facebookcampaign #trafficcampaigns #leadgeneration #facebookads #facebookadcampaigns #influencerpage #marketonfacebook #retargetingcampaign #optimizingyourfacebook
Facebook Marketing Unleashed PLR eBook Resell PLR
How would you like to own your own PLR info-product where you can sell the product with Private Label Rights and earn top profits? Yes! You Heard Right…
On this page, you'll discover a evergreen and highly in-demand Facebook Marketing PLR eBook where you can grab a reseller license to sell the ebook with PLR rights; this means you'll be helping others to find PLR ebooks they can resell as their own!
And we're not going to charge you a high price for this PLR Facebook Marketing Resell PLR eBook, we want to empower you and your business to sell PLR to your own Facebook Marketing PLR ebooks so that you can earn good profits from selling PLR rights while helping YOUR audience.
But you're not just limited to selling PLR, you can so much more with the PLR content, just read the reseller PLR license at the bottom of this page to see exactly what you can and cannot do with it.
The Reseller PLR license is very flexible, you can even give it away for free! Just not with PLR rights.
Introducing…
Facebook Marketing Unleashed PLR eBook Resell PLR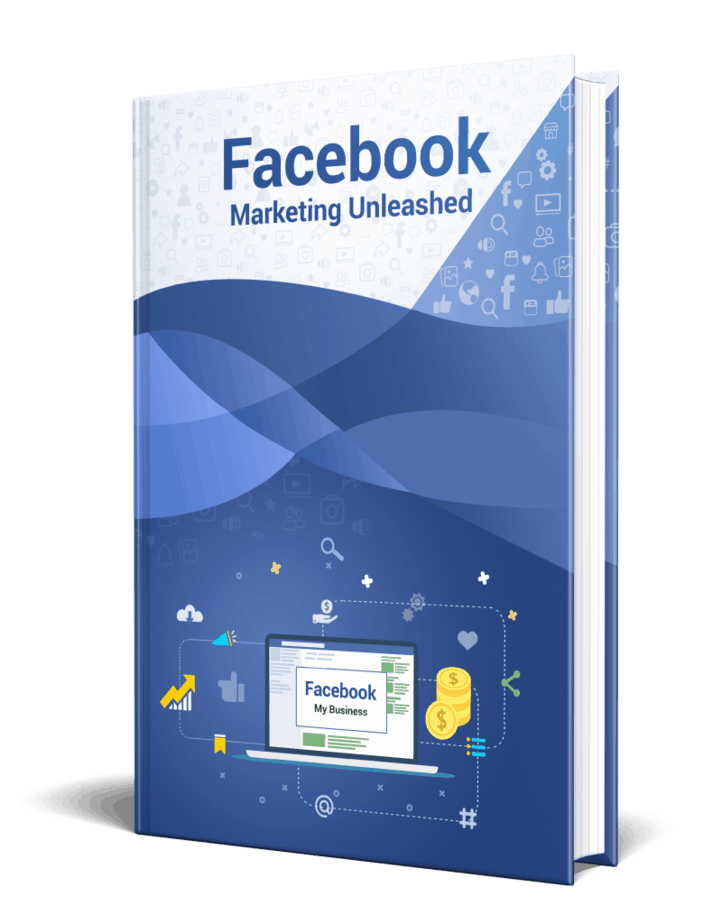 A 11200 Word Facebook Marketing Ebook with Reseller Private Label Rights so you can resell it with a PLR license!
Here's a Screenshot inside the Facebook Marketing PLR book:

Table of Contents for the Facebook Marketing PLR Ebook:
Chapter 1: Facebook Marketing – Mistakes to Avoid
Chapter 2: Most Effective Ways to Market on Facebook
Chapter 3: What is Facebook Page Marketing?
Chapter 4: What is Facebook Group Marketing?
Chapter 5: Influencer Page Outreach
Chapter 6: Paid Page Boost Campaign
Chapter 7: Paid Traffic Campaigns
Chapter 8: Paid Lead Generation Campaigns
Chapter 9: Facebook Pixel Retargeting Campaign
Chapter 10: Optimizing Your Facebook Ad Campaigns
Conclusion
Here's a Sample of the Facebook Marketing Content inside the eBook:
Facebook is a massive traffic monster. As of this writing, it has over 1.3 billion, and that's with a capital B, daily active users.
Think about that, over 1.3 billion people using the same website day
after day. On top of this, it continues to grow.
Also, when people are on Facebook, they pretty much stay there, and they view page after page of content. In fact, on a month to month basis, Facebook has slightly over 2 billion monthly active users.
Of all Americans, 79% use Facebook at some level or another.
If this wasn't impressive enough, the next platform that gets the highest percentage of American users is Instagram, which is owned by Facebook. Instagram clocks in at 32% of American usage.
Among US residents, 53% reportedly use Facebook several times a day.
In terms of the world's total population, more than 22% of people on the planet use Facebook with some level of frequency.
The point is, Facebook is a massive traffic monster. You really cannot
afford to miss out on Facebook and its marketing potential.
If this wasn't impressive enough, wait, it gets even more mind blowing. Once people log into Facebook, the system basically keeps tight surveillance on them. And the crazy thing is that this is all done with their permission.
When you sign up for Facebook, there is a user license agreement that you must consent to. Unless you read the fine print, you wouldn't become fully aware that once you sign in, every like, comment, share, as well as pages that you liked and even ads that you clicked, will be monitored by Facebook.
It's as if by watching your behavior, Facebook can make educated guesses as to what your interests are and can then show you advertising that fits those interests. Sounds pretty fair, right?
Well, this extends across the board. That's right, every group you join as well as interactions on Messenger are monitored, tracked and targeted by Facebook.
This is not lightweight targeting, mind you. When it comes to fine laser targeting of demographic groups based on individual user behavior, nothing even comes close to Facebook.
As awesome as these traffic statistics, advertising technologies, and promotion potential may be, I've got some bad news to report. Too many businesses still fail to fully leverage Facebook.
This training teaches you the best ways to promote on Facebook. It also gives you step by step instructions, so you can engage in Facebook marketing with a higher than average chance of success.
Chapter 01 – Facebook Marketing – Mistakes to Avoid
There are very common marketing mistakes that even promotion veterans commit on Facebook. It seems like even the very best of us are not immune to these common mistakes.
It's a good idea, if you want to save a lot of time, effort and money at this point, to become aware of these mistakes.
This will decrease the likelihood that you will probably commit these same errors.
Starting Off Paid Campaigns with a Bang
Do not start off your paid campaigns with a bang. Start with a free campaign first, build your audience organically, get some consumer intelligence, then you should have the information you need to put together an experimental paid marketing campaign.
Start low and slow. The worst thing you can do is to jump in with a massive budget, and absolutely no clue.
Starting a Paid Campaign with an Immature Page
If your page is very new or there's really not that much engagement yet, you might want to hold off on a paid campaign. You simply don't have enough target audience profiling information to base a successful paid campaign on.
Using Mass Content Posters with Discovery Tools
Many marketers use some sort of one-size-fits-all mass promotions tool for Facebook. They would discover all sorts of Facebook groups and pages, and then they would use this tool to spam those areas.
Don't do that. You're not doing your brand any favors when you do that. All you're really doing is you're spamming.
It's only a matter of time until you get banned!
Promoting Direct Affiliate Links or Direct Sales Page Links
There's an old saying, "You can lead a horse to water, but you can't make it drink." By the same token, you can get a lot of people on Facebook to click on your links, but don't expect them to convert once they go to that affiliate sales page or your own direct sales page.
Why won't people buy? After all, they did
click on your ad, right? Answer: they haven't been properly qualified. In many cases, they clicked out of curiosity. Maybe they clicked by mistake.
Whatever the case, you still did not get a sale!
Posting direct links is not the way to go. You have to build confidence. You have to build trust first.
Pulling Random Content and Curating Them Based Solely on Keywords
You can't be lazy and just set Facebook publication tools up to just pull any and all content from Facebook that has something to do with your keywords and then just blast them out. You're just spamming when you do that.
You have to be very deliberate and careful regarding the kind of content, whether curated or not, that you will associate with your brand.
Rotating and Republishing the Same Content Over and Over Again
Have you ever gone to a Facebook page and it seems like all the content got reposted over and over again within the same day?
The idea behind this practice is that the more the Facebook audience members see the content, the more likely they will click through.
It looks like you're just spamming your page fans over and over again. Don't be surprised if they unlike your page.
Wholesale "Optimization" of Ads
Another common rookie mistake on Facebook involves paid ads. If you notice that one of your ads is simply not performing, it's very tempting to just come up with a brand new ad by completely replacing the ad with something that looks totally different.
When you do this, you really don't
know which part of the new ad is succeeding or failing. You're basically taking
shots in the dark. If your ad's performance improves, you don't know what
caused the improvement.
You have to have some sort of strategy or method that will enable you to track where the improvement in your click-through and, ultimately, your conversion rates are coming from.
Simply swapping out ads in total or in whole doesn't really give you the data that you need to make effective decisions.
Copy and Paste Competitor Ad Strategy
Some marketers are so lazy that they would just look at their competitors and essentially just copy their ads. Of course, they're not going to copy word for word, but they still end up failing.
How come? Well, your
competitors spent a tremendous amount of money optimizing the ads that they're showing. Their ads work. However, you won't get a competitive advantage if you copy them wholesale.
You can't just copy somebody's ad without knowing what you're doing. Indeed, only a certain portion of your competitor's ads truly deliver results.
If you don't know what you're doing, you don't know what portion that is, so you're basically taking a wild stab at your ad's design. You may be saying the wrong things at the right time, or you're saying the right things to the wrong people. You end up failing.
Quitting Paid Marketing Too Early
Many rookie Facebook marketers have a one-time, big time mindset. They've heard of how awesome Facebook traffic is so they put together some hard-earned, precious capital to run an ad campaign. If the campaign doesn't work out according to their
expectations, they're too quick to pull the plug and quit FB ads altogether.
Just because things aren't working out, it doesn't mean that you have to pull the plug on the whole thing. You can stop certain campaigns and start new ones and operate with the same budget. You can make modifications of your existing campaigns.
Failing Like a Huge Train Wreck
Have you ever seen a slow-motion train wreck? It's quite sad because it's all too predictable, but you can't turn your head and look the other way.
You want to know what's coming next. You know, at the back of your head, what exactly is going to happen, but it's so
slow, so massive, that you just can't help but look.
Your Facebook marketing campaign can proceed the same way. You know that the campaign is failing, but you can't quite put your finger on the cause, so you just go through the motions like a deer with its eyes caught in headlights.
Why not choose to learn how to fail quickly?
Since you're not going to make 100% of your shots, learn to live with this fact and move on.
Learn to fail quickly using a tiny budget. This way, you can run many different experiments. Even though the vast majority of them are failures, that's okay. You only spent a fairly small amount of money figuring out winning ads.
Please understand the nature of the 10 mistakes above. Imagine yourself being in situations where these mistakes are likely to take place.
Learn how to spot them well in
advance. Prepare for your Plan B, should you find yourself committing these mistakes.
Note: The above content is just a snippet of the ebook.
Finding ebooks to that you can sell with a PLR license online is very rare, most of them are junk outdated or don't even make sense.
Don't wait any longer, grab your reseller PLR license to this high in-demand evergreen PLR Facebook Marketing eBook and start using it to build your list or resell with private label rights for big profits!
Package Details:
Download File Size: 43.2 Megabytes (MB)
eBook Format: Word Doc, Open Office Doc, Text Doc and PDF formats.
PLR eBook Graphics: Includes a Flat and 3D eCover with PSD files.
Total Word Count: 11 200+ Words
PLR License Terms
PLR Reseller License Terms and Conditions:
[YES] Can be sold
[YES] Can be used for personal use
[YES] Can be packaged with other products
[YES] Can modify/change the sales letter
[YES] Can modify/change the main product
[YES] Can modify/change the graphics and ecover
[YES] Can be added into paid membership websites
[YES] Can put your name on the sales letter
[YES] Can be offered as a bonus
[YES] Can be used to build a list
[YES] Can print/publish offline
[YES] Can be given away for free
[YES] Can convey and sell Personal Use Rights
[YES] Can be added to free membership websites
[YES] Can convey and sell Resale Rights
[YES] Can convey and sell Master Resale Rights
[YES] Can convey and sell Private Label Rights
Note:
You may not sell this product or the any of its rights if you ask for a refund. Your license will become null and void.
You must keep this license to verify yourself as an official licensee. You must be able to show the license on demand.
You may not market the product in any immoral, illegal or unethical way (Spam).
You are responsible for your own hosting, download locations, payment processor and customer service to your customers.
Any violation of this license will be subject to revoking this agreement and potential legal action may ensue.
has been added to your cart!
have been added to your cart!
Share this and get 20% off!
Related Products That May Interest You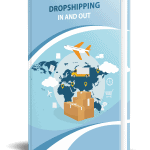 Dropshipping In and Out PLR eBook Resell PLR - A Dropshipping PLR eBook consisting of 3k words where you can sell it with PLR!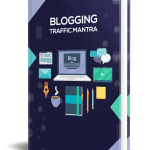 Blogging Traffic Mantra PLR eBook Resell PLR - A Blogging Traffic PLR eBook consisting of 10k words where you can sell it with PLR!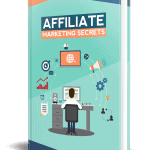 Affiliate Marketing Secrets PLR eBook Resell PLR - A Affiliate Marketing PLR eBook consisting of 8k words where you can sell it with PLR!
---
TAG : facebook marketing ebook, facebook marketing ebook with plr, facebook marketing plr, facebook marketing plr ebook, facebook marketing resell plr, facebook marketing resell plr ebook
CATEGORY : Business PLR eBooks, Facebook Ebooks MRR, Facebook PLR Ebooks, Internet Marketing, Internet Marketing PLR, Internet Marketing PLR eBooks, Marketing PLR, Master Resell Rights Products, MRR eBooks, PLR eBooks, Private Label Rights Products, Resell PLR Products, Resell Rights Ebooks, Resell Rights Products, Social Media, Social Media Marketing, Social Media PLR, Social Media PLR Ebooks